If you're looking for a new coffee spot on the Coast with simply stunning views, then we've found the perfect joint for you. And when we say simply stunning views, we REALLY mean it!
Let us introduce you to Rue Bourbon Coffee.
Hidden in the hills of Buderim is where you'll find this fitted out shipping container that does coffee and does coffee really, really well.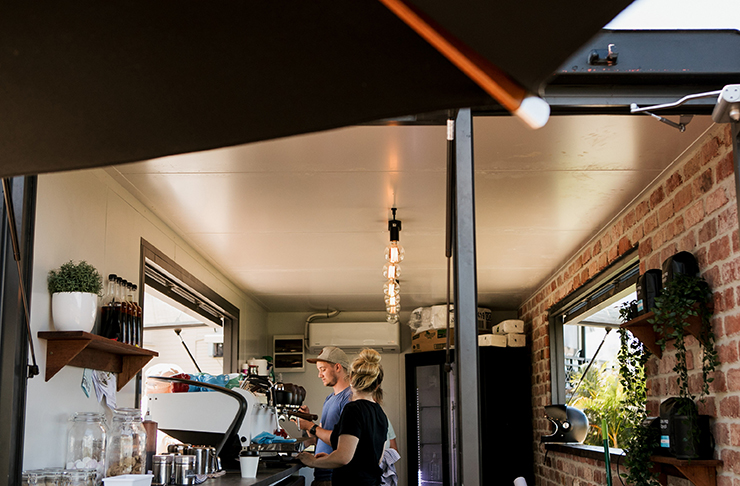 It's the perfect spot for caffeine lovers to just chill, sip on some caffeinated goodness, and appreciate the amazingly beautiful region we live in. Personally we like to go here a couple times a week and soak up some rays.
We often think of it as a brew with a view.
When creating his dream coffee joint the owner, Jaydn Langdon, was inspired by French influenced New Orleans and hence the name Rue Bourbon was born. Rue meaning street in French and Bourbon, the infamous American whiskey that's sweet, smooth and slightly moreish. It's also synonymous with the south.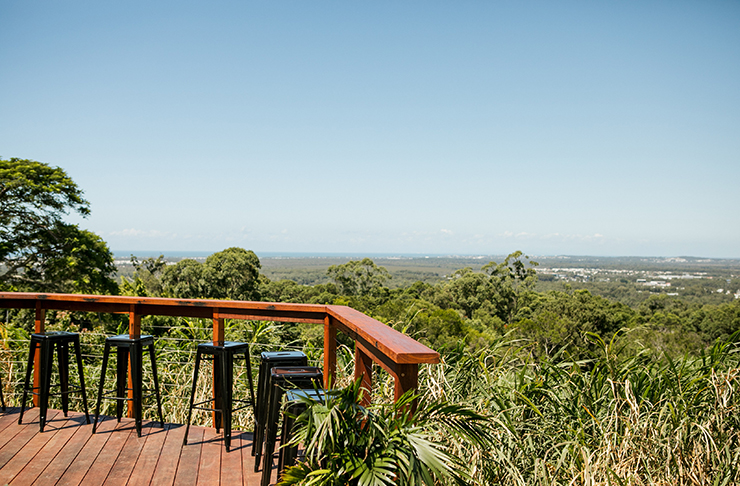 In another delicate nod to New Orleans the fit out of the shipping container is dark, moody and slightly sensual, much like the uber-sexy city itself.
Before the shipping container landed, the site was a vacant block that boasted some of the finest views on the Sunshine Coast. It was this untapped potential that self-confessed coffee lover Langdon saw, admitting he knew exactly what he wanted to do with this incredibly special space.
There's ample outdoor seating with a bar suitable for solo sippers, but also tables perfect for larger groups. The beans are from Semi Pro Roasters, so you know you're going to be in for a smooth ride.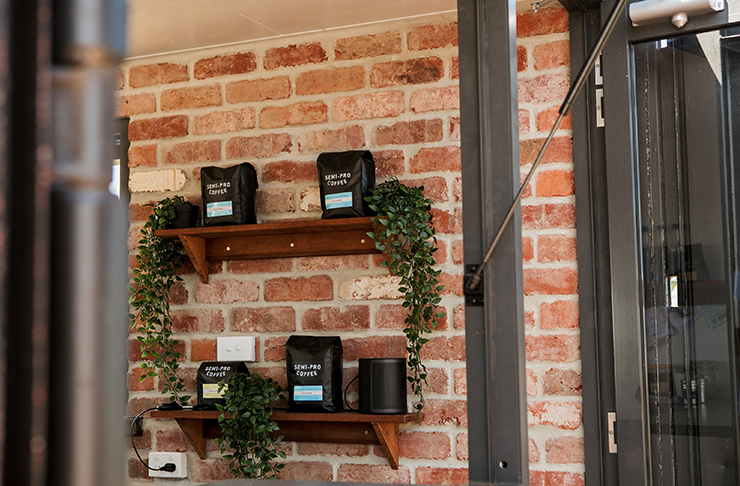 It's really true what they say about good things coming in small packages. Rue Bourbon is proof of that.
The Details
What: Rue Bourbon
Where: 89 Burnett Street, Buderim
So we know you love yourself some coffee. We've rounded up the best coffee spots on the Sunshine Coast here. We've also rounded up the best hikes on the Sunshine Coast here for you to check out. Want to watch the sunrise on the Sunshine Coast, we've got you covered here.
Image credit: Amy Higg for The Urban List