PSA: We devoured this decisively drool-worthy chocolate volcano dessert recently, and we're here to tell you it's bucket list material for any real deal foodie. Big call? Maybe.
We like to think we're pretty well fed when it comes to wining and dining our way around the southern end of Queensland. So we were sheepishly forced to admit we'd not yet surrendered to the seductive Italian ways of Cucina Vivo, a long-standing culinary offering in the new look The Star Gold Coast.
We've exercised our stomachs and drinking arms at Kiyomi and the Garden Kitchen & Bar on numerous occasions, yet we think this charming trattoria could be one of our new faves.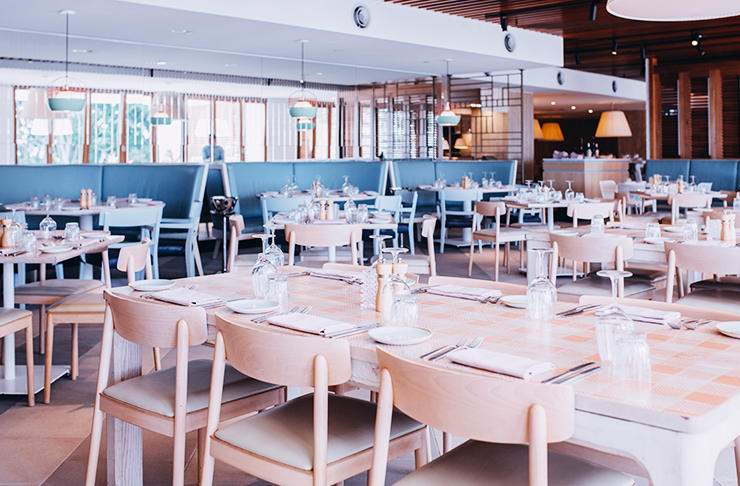 Step inside, past the open plan kitchen and crackling wood-fired pizza oven and you'll be transported to a little slice of the Amalfi Coast right there in Broadbeach. We love the retro '60s colour palette of dusty pink and seafoam blue, decorated with oversized pendant lights, plantation-style shutters and a chic white terrace overlooking The Star's sparkling resort pool. You know we'll be beelining back here for an early sitting on the deck, when spring hits, the weather warms and the golden hours linger that little bit longer.
But for now, the stylish contemporary dining room is bloody inviting for an intimate Italian feast, Lady and the Tramp style with your lover, or a long boozy group dinner with your besties. Next birthday shindig, perhaps?
During our visit, our endearing server Ernst walks us through a menu of antipasti, wood fired pizzas, handmade pastas and Alla Grigila mains (from the charcoal grill). Being non-fussy eaters, we're often partial to letting the experts point us in the direction of the dishes they're most proud of.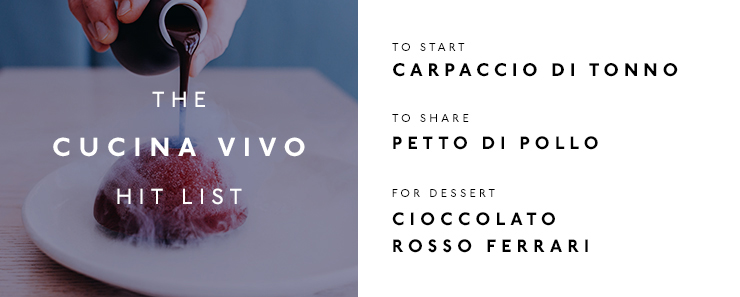 After popping open a bottle of smooth Sono Aggiunti vino, we're spoilt with a handful of Ernst's recommendations; melt-in-your-mouth tuna carpaccio with dollops of crab and apple salad and wafer thin crostinis; perfectly crisp arancini balls with forest mushroom risotto; and we couldn't go past the tender Calamari Fritti with smatterings of baby octopus and a dill aioli for dipping.
Onto midi course, Ernst spoons out Maltagliati (a fancy name for pasta offcuts in Italian cooking) loaded with juicy bug tails, heirloom tomatoes and lobster bisque. It's joined on the plate by a fragrant Gnocchi ai Funghi with a medley of oyster, porcini, and Swiss brown mushrooms, and a pungent truffle oil that swiftly hits the nose.
But we're not done there. A final plate arrives of Petto di Pollo to share; chicken sous vied to precision then wrapped in prosciutto and served on a puree of pumpkin, with pillowy bites of gnocchi. Regrettably, we didn't make it to the delicious pizza menu this time. All the more incentive to return? You betcha.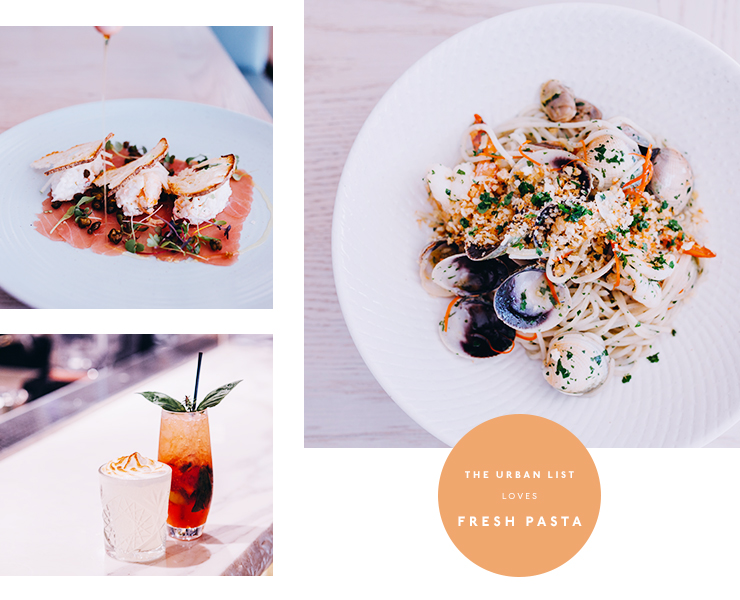 After some serious carb loading, we begin to worry that we're quickly running out of valuable stomach real estate for Cucina Vivo's legendary Cioccolato Rosso Ferrari—AKA the infamous volcano dessert. TF for the dessert stomach! Because when we said this was bucket list worthy, we meant it.
Fresh out of the freezer, it comes delivered to the table wafting with frost. Artfully, warm grappa-infused chocolate sauce is poured into its centre from a great height.
The red chocolate sphere is coated in oozing choccie and melts from the inside out, then cracked open to reveal a mound of Stracciatella ice cream topping a pistachio crostata base. Yep, it's as decadent as it sounds, so unless you've got a mad sugar craving, this is best shared with a friend. It's rich as hell, but despite your full stomach, we bet you won't dare leave a mere morsel behind.
While it's hard not to get caught up in the wave of new openings, it's long-standing players like Cucina Vivo, that nail the food, ambiance and (hands down) some of the best service we've received on the Gold Coast, who are well deserving of another look. Or a first look, as it was in our case.
If you want to dabble your toes before committing to the whole shebang, pull up an armchair in the lounge and send a knowing nod to the bartender to send over a round of limoncellos and chocolate volcano desserts. Just don't forget to tell 'em we sent you.
Where: Lobby Level, The Star Gold Coast, Broadbeach Island, Broadbeach
Editor's Note: This article is proudly sponsored by The Star Gold Coast and endorsed by The Urban List. Thank you for supporting the sponsors who make The Urban List possible. Click here for more information on our editorial policy.
Image credit: Hayley Williamson for The Urban List