When it comes to natural assets, there's no denying we are spoilt for choice on the Sunshine Coast.
We've got waterfalls to swim under and stunning beaches to hit, but sometimes, we're gonna feel the need to escape our patch of paradise and explore somewhere a little different.
So we're taking you on the road with five secret swimming spots that are totally worth a weekend drive.
Bookmark this list and keep it handy for the next time you need to get away from it all.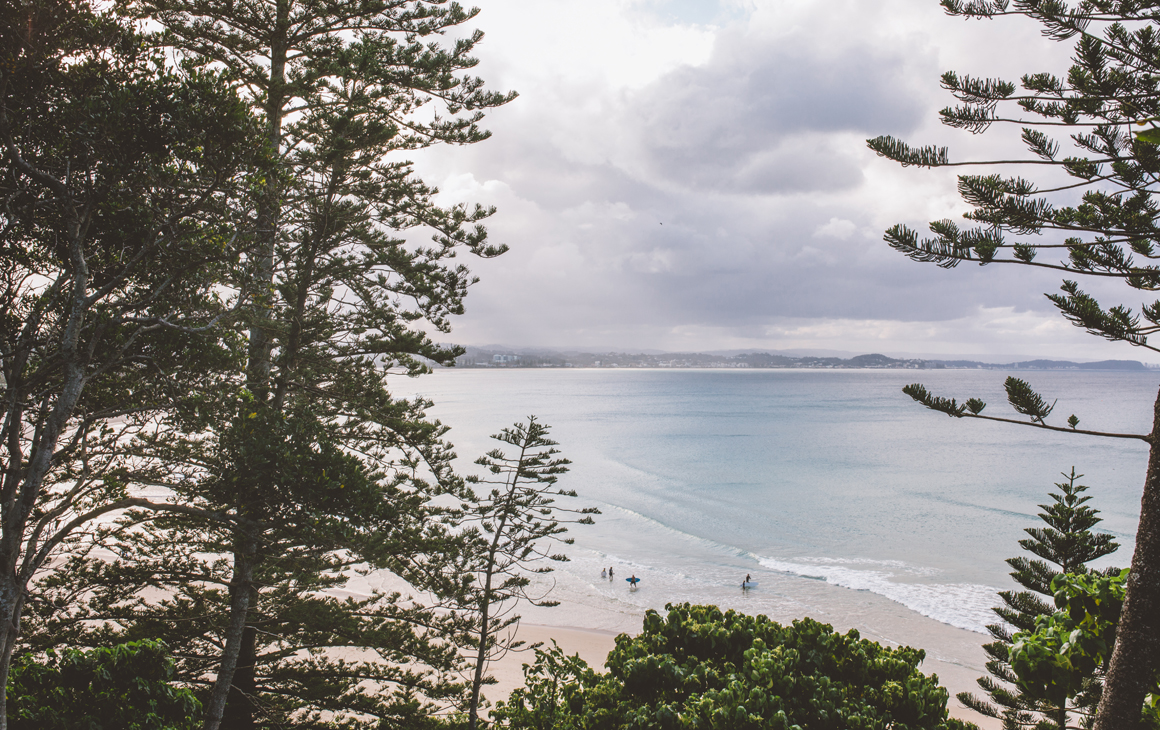 Cougal Cascades | Springbrook National Park
Feeling the need to escape the house or pry yourself away from your café seat for more natural surroundings? Hop in the car and head down to the Mount Cougal section of Springbrook National Park. You'll want to enter the national park from the southern side, taking Currumbin Valley Road right to the end. From there, it's a short stroll through the lush forest to the scenic Cougal Cascades and rock pools, perfect for swimming in on a sweltering Queensland day.
Araluen Swimming Hole | Tallebudgera Valley
Tallebudgera Valley locals might not be happy that we're letting you in on their little secret… affectionately known as the Araluen swimming hole (as it's found close to the corner of Araluen Road and Tallebudgera Creek Road) this scenic little pot of gold is tucked in the foothills of Springbrook National Park. Here you'll find a fresh water hole for splashing, a rope swing for getting radical, and a grassy field for picnicking.
Froggies Beach | Coolangatta
Froggies Beach is that magical wedge of sand located between Snapper Rocks and Point Danger. Protected from the elements by the surrounding rocky headlands, this hidden pocket is fringed by weeping Casuarinas, Pandanus palms, and scattered driftwood, making it an ideal backdrop for your sarong tee-pee tent or impromptu Insta photo shoot. Should the water be too turbulent for swimming (use your judgement, folks!), seek out the tiny rock pool just to the north. What's best? It's only a short stroll in either direction from two of our fave watering holes on the southern Gold Coast—Rainbow Bay SLSC and Café DBar.
Kerosene Inlet | Fingal Head
Now this will require a mission across the border and a roundabout drive along a bumpy dirt road (Letitia Road) to find one of the most secluded secret swimming spots down south. Anywhere along lust-worthy Fingal Head Beach is damn fine to throw down your towel, but we want you to head for the river side. Think of it as a treasure hunt with no map… keep your eyes peeled for a trail head on your left, park up, and walk through the beach scrub to Kerosene Inlet. This is as wild and remote as you'll find around the Gold Coast, so don't forget the supplies!
South Burleigh Headland | Tallebudgera Creek
Hardly a secret for GC locals… if idyllic azure waters are more your jam than being tumble-rolled in the breakers (after all, that hot new two piece is barely holding on as it is), seek out this stunning sandy spit on Tallebudgera Creek. Find a park north or south of the bridge and enter the leafy nature walk at the southern end of the Burleigh National Park headland. Follow the path for about 300 metres or half way around the point, popping out at a magical beach protected inside the breakwater. Backed by native sub-tropical rainforest and frequented by the odd bush turkey, if you can sneak in a mid-week road trip this gem is pure heaven.
Want more?
Image Credit: Brooke Darling and Hayley Williamson for Metropolist