Get excited Sunrise Beach peeps, because Chalet & Co. has just opened in your hood.
Coffee, paninis, brisket burgers, juices, smoothies, fruit toast… judging by the menu, it sounds like this newbie already knows the tastes of its beach-combing neighbours pretty well. Did we mention there's also dairy-free and gluten-free slices that'll try and seduce you through the cabinet glass? Be very wary.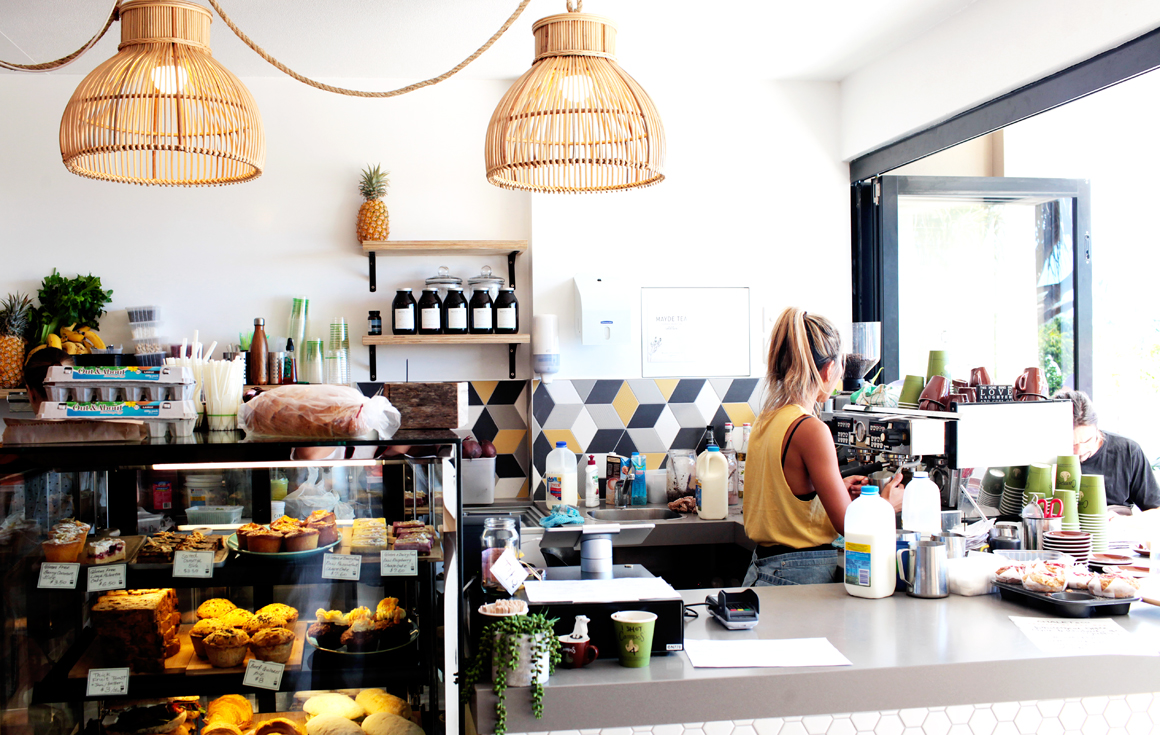 Sitting across the road from the beach, Chalet & Co. is the lovechild of Connie and Will. Taking over the old posi of Beach Chalet, the couple have totally revamped both the interior and outdoor area, to create a cafe that is Certified Awesome (by us). Bridging the caffeine-food-everything gap between Peregian and Sunshine, you're gonna want to make a detour past on the way to work, on the way to the beach, on the way to the markets… you get the point.
Beyond the fact this is Sunrise's only cafe, the winning ticket is obvs the sprawling patio where you can lounge in the sun, while sipping a strong brew, and mentally preparing yourself for a tough day at the beach (ha!). You can also buy your morning paper (and look all kinds of smart reading it) from here too!
Open for brekkie, lunch, and awesome coffee (did we say that already?), if you haven't already dropped in to say "wasssup", get to it, stat.
Where: Shop 3, 1 Tingira Crescent, Sunrise Beach
Contact: 07 5324 1064