With top temperatures officially sinking to the 'teens, it's safe to say we're in a communal state of panic. The annual transition from denim shorts to Mom jeans and Birkenstocks to Uggs is underway, with exposed midriffs slowly becoming a distant memory.
The weather isn't getting any warmer, so it's time to take stock on last year's wardrobe staples and get prepared for the chill of 2019. To help get you on your way, we've teamed up with Stockland Merrylands to rustle-up all your winter essentials for the cooler season.
#1 Practical Puffer
If you don't already own a puffer, we're not entirely sure how you've been surviving the sharp winter winds. Not only are they lightweight, puffer jackets provide epic coverage and oven-like pockets. Opt for a plain black puffer that goes with absolutely everything, or depending on how high you want to climb the warmth scale, a longline puffer coat will quickly skyrocket you to maximum toastiness.
If you already own the classic black puffer, we're here to remind you, you can never own enough. We're loving bright yellow hues at the moment, so when we found this cosy number, there was no way we could say no. Animal prints still continue to be a trans-seasonal favourite, so be sure to get your hands on this wild leopard print puffer, stat.
#2 Forever In Blue Jeans
We are very happy to report that relaxed Mom jeans aren't going anywhere, so it's a good time to stock up if you haven't already. In a world full of endless cuts and colours, you can afford to have a few trusty pairs.
We're a total sucker for a light wash denim featuring a rip or two—optimal for chilly daytime shenanigans. For a more evening appropriate hue, we recommend a mid wash denim, which is versatile and perfectly paired with a blazer and heels.
#3 Trusty Tracks
Having a good pair of trackies is like having a good bra. Once you find your ultimate pair, you'll be wearing them almost every day and the mere thought of washing them is enough to trigger separation anxiety.
We're all about trackies that can transition from your couch to a public setting. With concrete shades well and truly making their way back into the fashion scene (praise be Yeezy), we love this classic, yet stylish, drop crotch option. Otherwise, plain colours with a cuff, are perfect for teaming with your sleekest pair of sneakers.

#4 Day-To-Night Sneakers
Sometimes you can have a wardrobe full of the dopest shoes, but all your cold, tired feet really want is something comfy and warm. As unfortunate as it is, ugg boots aren't an appropriate pair of footwear for beyond the letterbox, so investing in a good pair of casual sneakers can go a long way during winter.
We're lovers of minimalistic sneakers that will go with any outfit for any day—including that new pair of drop crotch trackies we've already convinced you to buy. We love an all-white look, but if a crisp white shoe is too easily smudged for your liking, a black pair can prove just as slick and versatile.
#5 A Good Faux
The devastating truth is that sometimes a puffer jacket just won't cut it for more formal occasions. When it comes to dressing up your outerwear, no other item pulls quite as much weight as the faux fur jacket—so best you get investing.
We love a shaggy fur jacket to add texture and dimension to even the most lacklustre of outfits. Or, if a print is more your scene, we would choose a timeless leopard print coat to dress up any black outfit or LBD.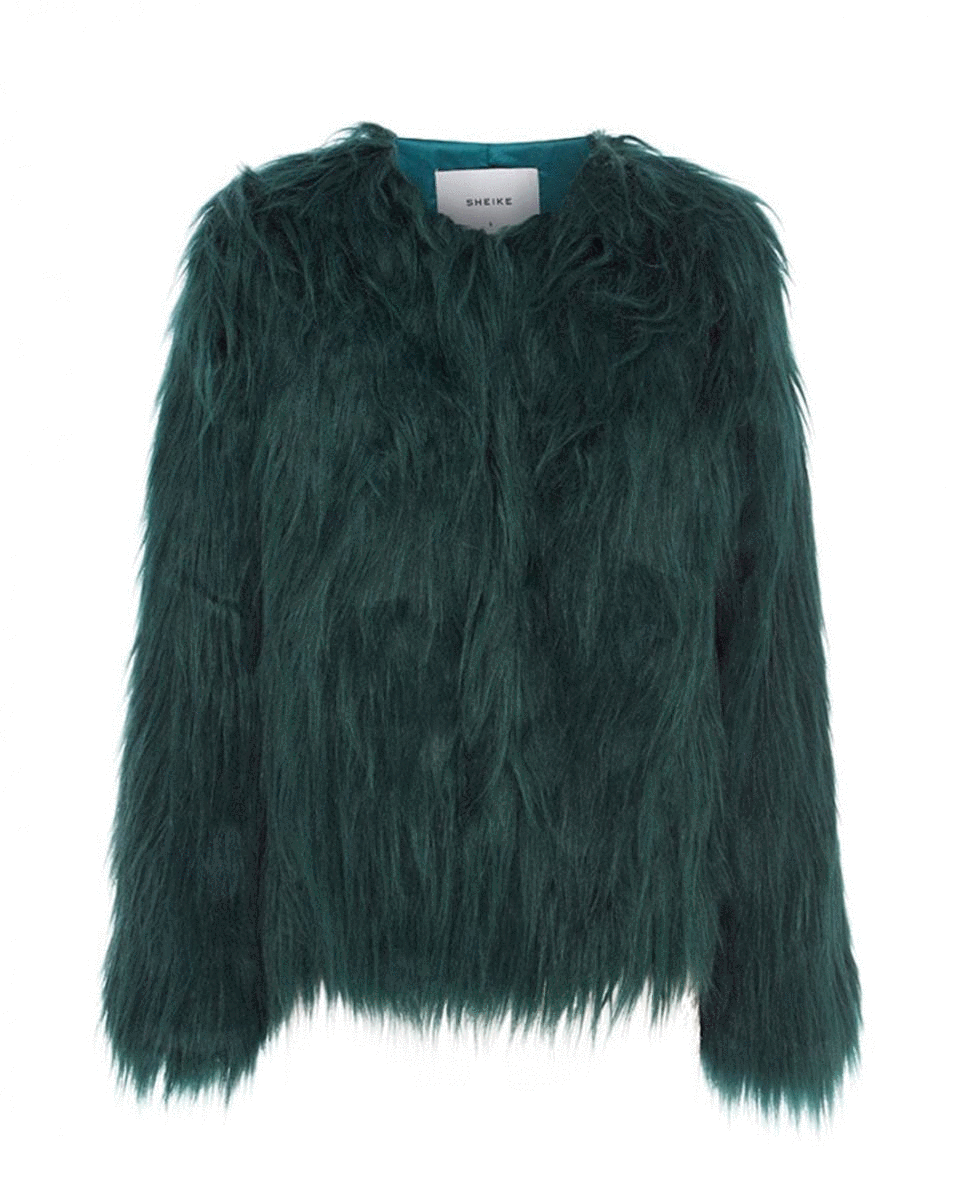 #6 Comfy Knitwear
'You don't need a knit for winter,' said no one ever. Whether it's simple, sporting an epic print, rocking a neon hue, or oversized, we don't discriminate when it comes to a cosy, quality winter knit.
The sky really is the limit when it comes to picking a pullover, so you'll be glad to know you there's something for everyone. Anything bold or bright will help add a colour pop to your pair of Mom jeans. Or, if 'subtlety' is more your game, we swoon over anything with pom poms or a bell sleeve.
#7 Basic Black Boots
Despite pushing 'dress code: comfort' to its absolute limits, the reality is that, much like a puffer, we can't always get away with wearing sneakers everywhere. This is where a pair of trusty black boots comes in to save the day with a more stylish, yet still completely comfortable approach.
To err on the side of dressy, a sensible heel perfect for day or night can go a long way in taking your winter kit to the next level. Alternatively, for a more edgy look, a black lace up boot is this season's go-to boot and provides endless options for your winter wardrobe.
Want it all now? Head to Stockland Merrylands to bag it all and relax knowing you're set for the impending chill.
Editor's note: This article is sponsored by Stockland Merrylands and proudly endorsed by Urban List. Thank you for supporting the sponsors who make Urban List possible. Click here for more information on our editorial policy.