Based in LA, George Byrne was born and bred Sydney and says that since he began exhibiting with Woollahra's OLSEN Gallery three years ago, "my experience of coming home has been completely transformed. I feel a part of things more. I love coming home."
I spoke to the artist in Clovelly, reclining in the glow of a post-coastal walk and swim and on the day he is set to open his show, Post Truth at OLSEN.
After travelling the world over, the Sydney College of the Arts graduate settled in LA and his love for the city has kept him there for almost a decade and continues to drive his artwork.
"So big, so diverse and the landscape itself is what inspired the huge creative outpouring that I'm dealing with today. So in many ways I owe LA a lot."
Often a place linked with a hunger for stardom, grandeur, movie scenes, fast cars and VIP parties, Byrne's work depicts the city in his own eyes by throwing light on its pockets of stillness.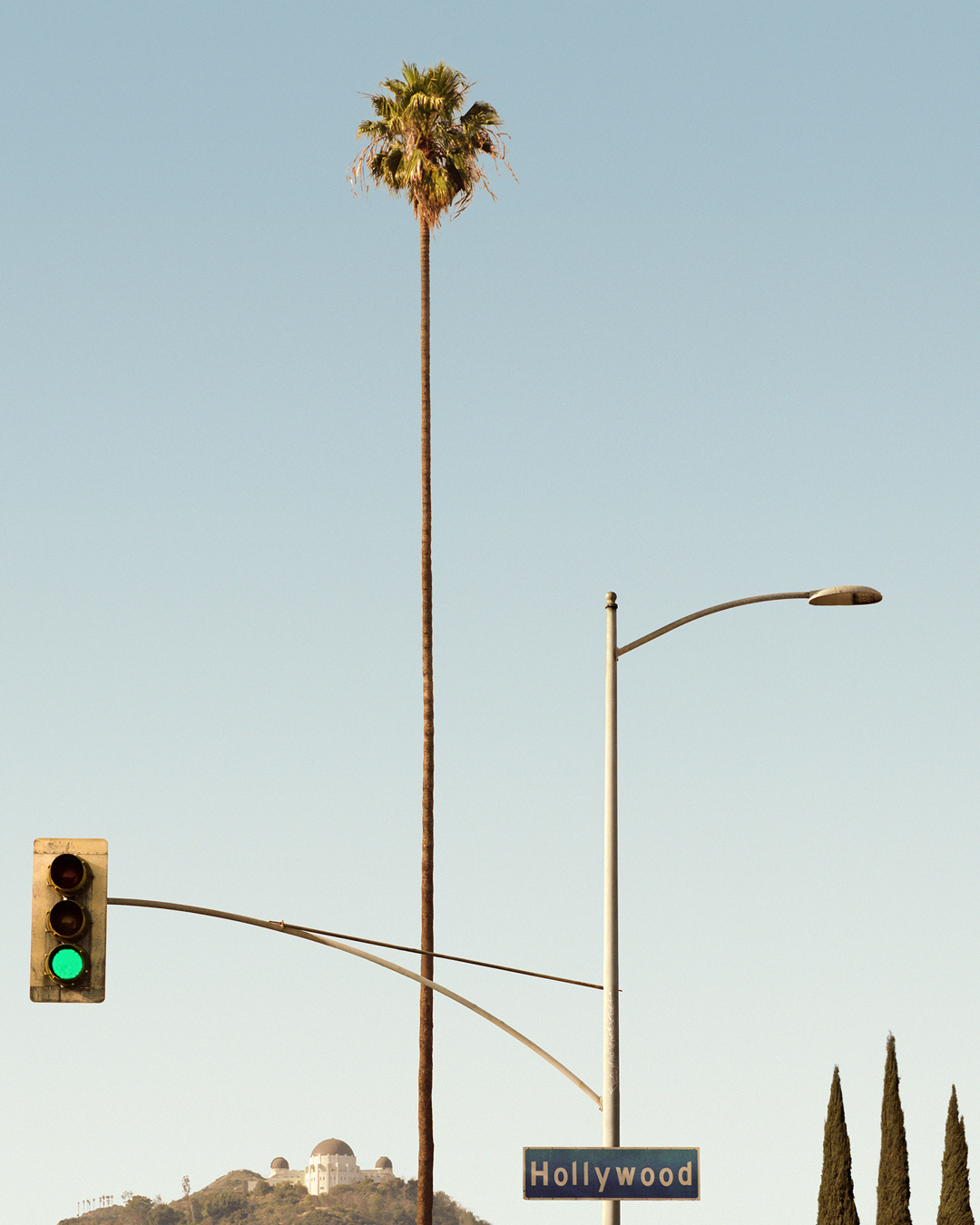 George Byrne, East Hollywood, 2018.
"Gavin Lambert put it well when he wrote Los Angeles is not a city, but a series of suburban approaches to a city that never materializes," he tells me. "As a city, LA is not a very well understood and with good reason. It is so vast and it lacks a simple visual theme or icon that ties it all together."
"This makes LA more a collection of smaller cities that don't necessarily have anything to do with each other, stitched together by giant freeways. So you have to spend a bit of time here to really work it out. There is, of course, the hustle and glamour, but that's a tiny chunk of what goes on here. My decision to depict the landscape in the way that I do was just my gut reaction to the landscape."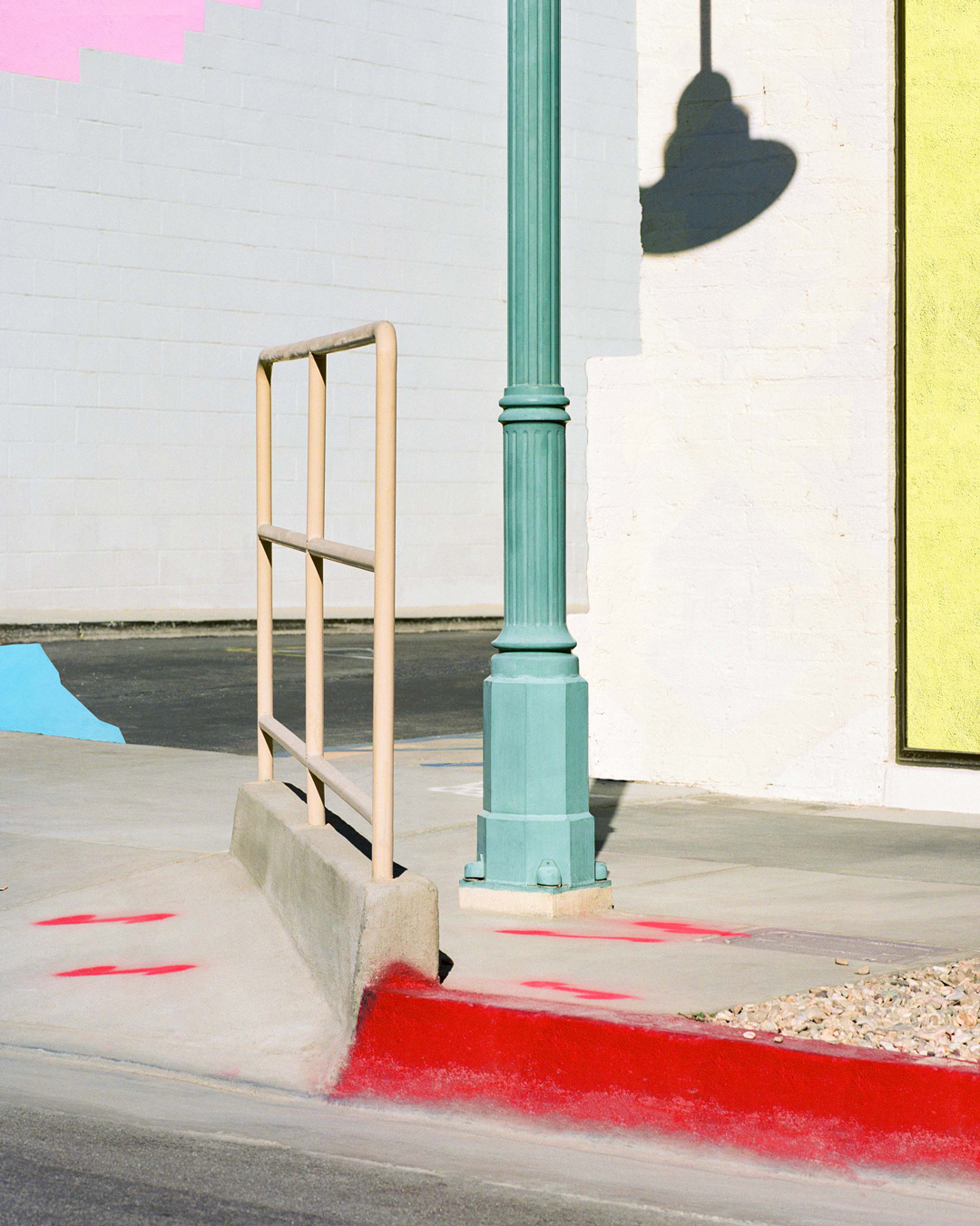 George Byrne, Composition Palm Springs, 2017.
As his relationship with the city has evolved, so too have his "gut reactions" to it. Beginning with straight photography, he now takes a more collage approach—leaning on the architecture of place, mixing colour codes and emphasizing the texture of built environments.
"The shooting part is just very random and instinctual, I take my cameras everywhere in my car and just keep my eye out for things." Once Byrne has enough material, he assembles images onscreen and in cutout form to create new observational narratives.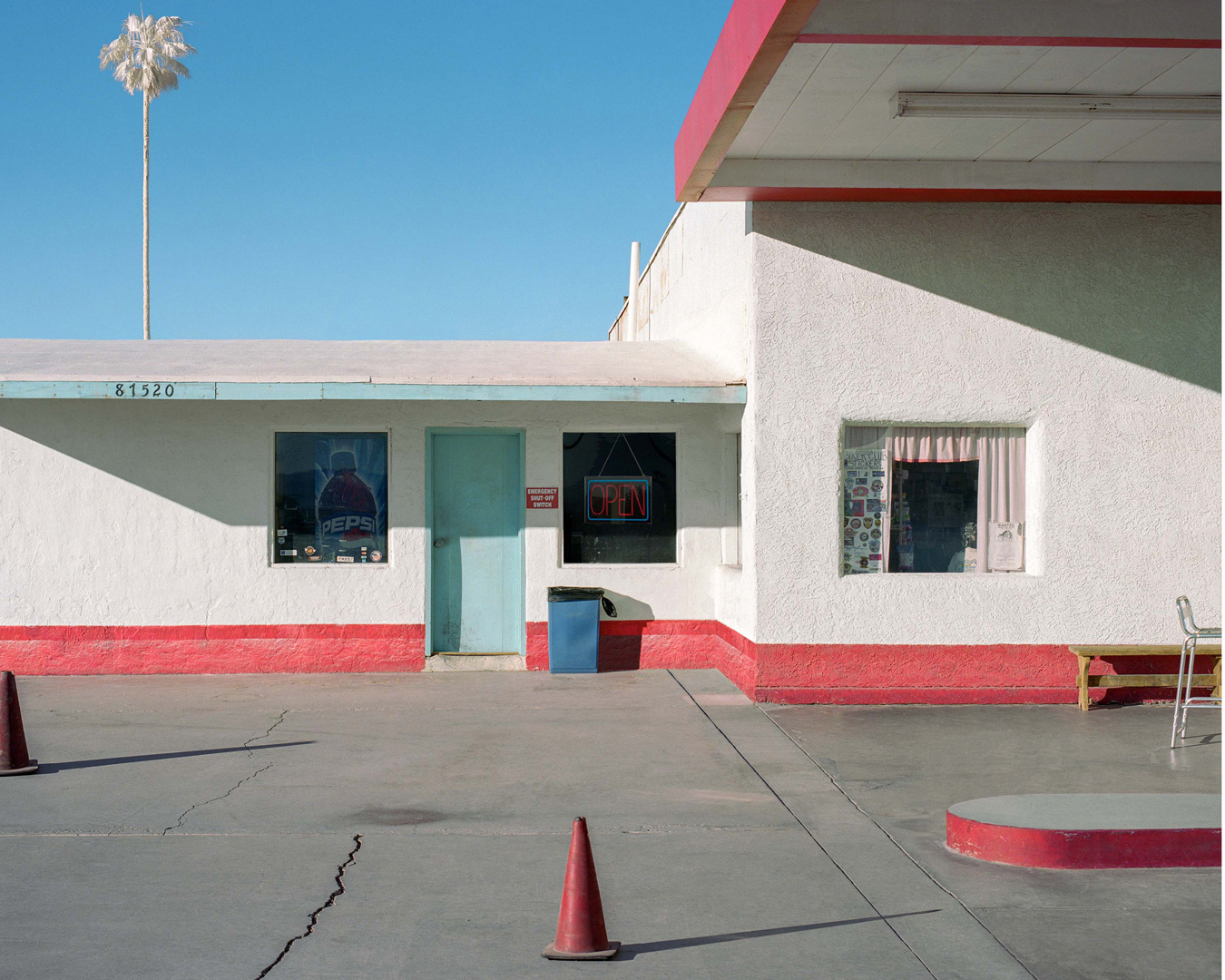 George Byrne, Gas Station Route 66, 2018.
The results are striking. Oozing sweet summer vibes, the suite of works in Post Truth marry a candy-coloured palette with pops of bright hues: orange, yellows, freshly cut grass curving neatly against a concrete sidewalk. Human figures are scarce, yet their fingerprint upon the desert landscape is inescapable: traffic lights puncture textbook blue skies, balloons rise above a pink brick wall, bright yellow road signs fasten to curving palms.
Perfectly blocked vignettes, each of the 12 works on display at OLSEN ring with the resolve of a well-finished tune, each all are sublime in their quietness. Byrne draws out the beauty of benign, surfacing soundless spaces where shadows fall in neat lines amidst a bustling City of Angels.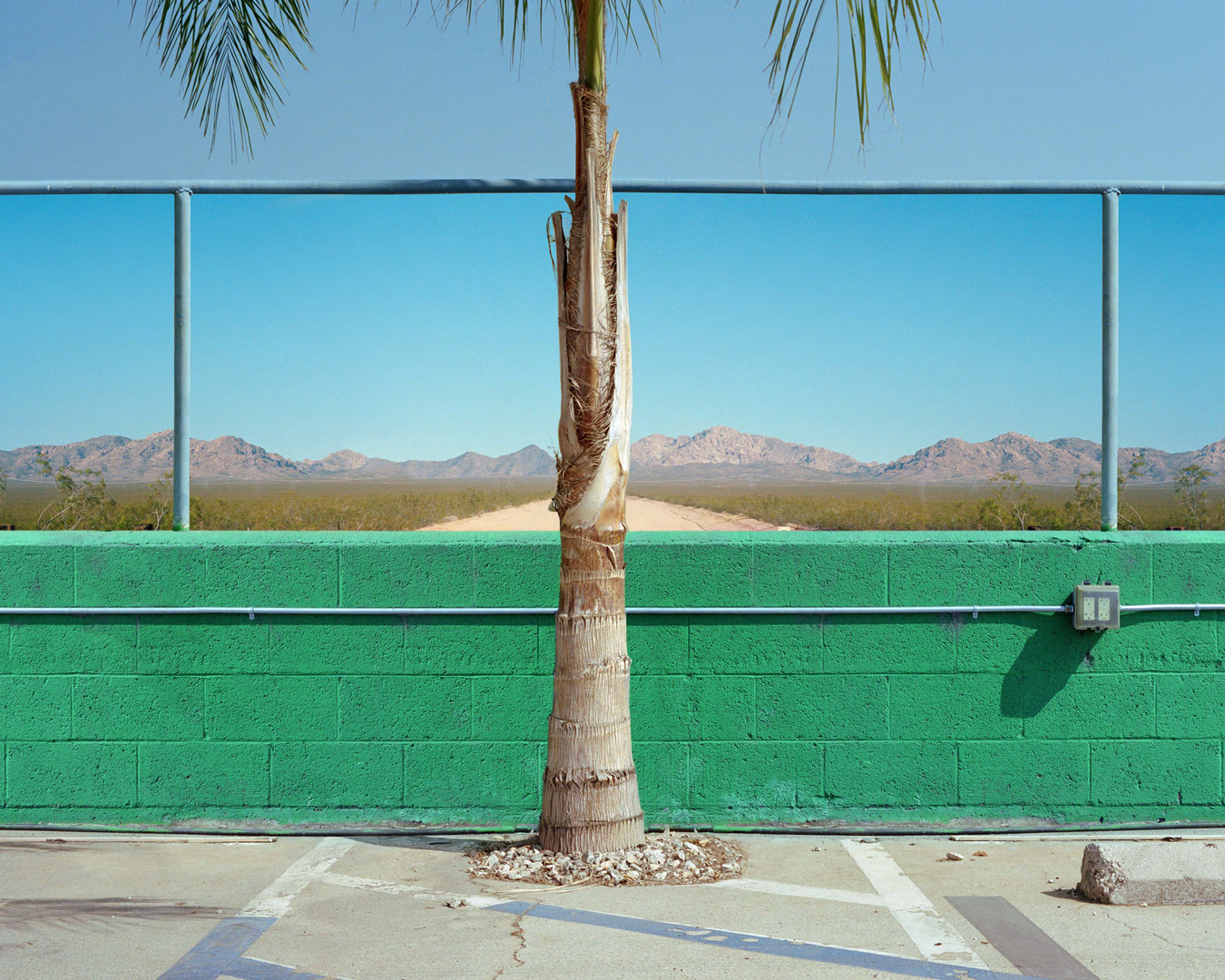 George Byrne, Desert Pit Stop, 2018.
Of his thoughts on Sydney versus LA art scenes, the artist turns the conversation back to a comparison of what really interests him—urban landscapes.
"Sydney as a whole is more defined by its coastline and harbor than LA. LA's Eastern suburbs (away from the water) are arguably the thriving epicenter of that cities art and culture so that gives the city a whole different feel."
Whether you are familiar with LA or not, head to OLSEN for a fresh lens on the sweet corners of a mysterious urban sprawl.
THE DETAILS
What: Post Truth by George Byrne
When: Exhibition runs until 17 February
Where: OLSEN Gallery
Here are all the art shows you need to see in Sydney in February.
Image credit: Drew Fuller.