West Juliette has long been one of my fave Sydney brunch spots. And while variety is the spice of life, sometimes there's nothing better than going back to what you know best, especially when it comes to food.
Heading to this Marrickville gem for the first time in a long time, I was excited to see if it was as amazing as I remembered (spoiler alert: it was). Jam-packed in a good way, it was just the right amount of busy—absolutely bustling without having to wait for a table.
As soon as I was seated, I ordered a fresh to death OJ (it was seriously fresh) and an extra strong coffee that was as smooth as velvet—just the way I like it. Following my foodie mantra of it's not brunch unless you share it, I forced my friend into ordering the avo on toast, pork belly eggs benedict (yes, it's a thing) and sautéed wild mushrooms. Little did I know, not even my stretchy pants could handle this feast.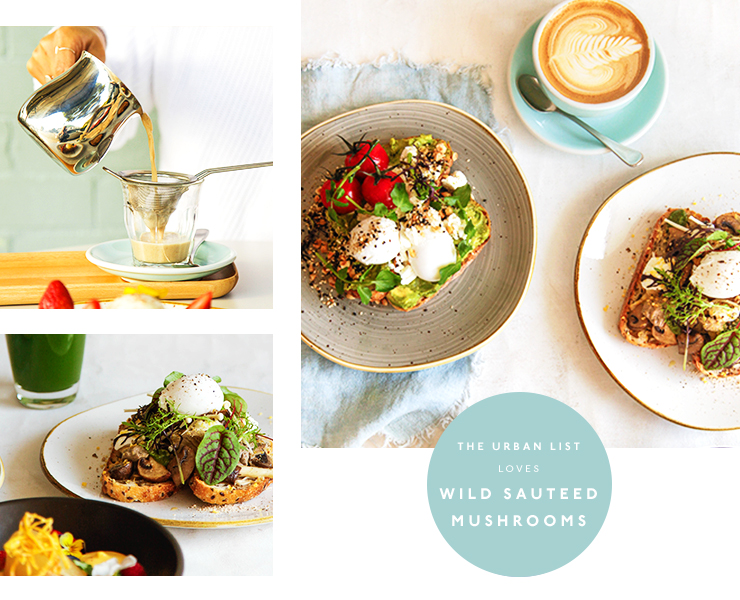 Starting with the classic avo on toast, served with poached eggs, roasted vine tomatoes, hazelnut dukkah and feta, the portion was huge and the food delicious. The eggs were poached to perfection, with a huge dollop of avo on both pieces of toast so no bit of sourdough was left untouched.
Next up was the pork belly eggs benedict (let's just call this the second course). It has to be said that this dish is not something I would usually go for, but unsurprisingly, it was god damn delicious. The pork was super soft and succulent and the chipotle hollandaise came with a zing to keep things interesting.
While I was trying to find more room in my stretchy pants, the sautéed wild mushrooms arrived and it was obvious I'd saved the best for last. Topped with salsa verde, goats curd (my fave) and cured egg yolk it was light, full of flavour and all I could ever want from a spring breakfast. Now, if you're feeling a bit extra, we suggest you go for the waffles. They involve Nutella and that's all you really need to know.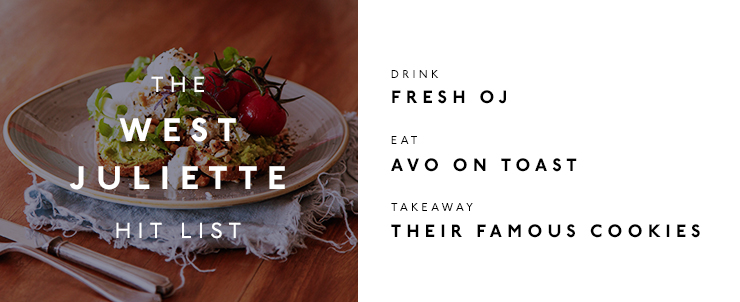 No matter what you order, West Juliette will win you over. When in doubt, order one of everything and don't you dare leave without one of their famous cookies for later. Did I mention they serve up some of the best brunch in Sydney?

Image credit: West Juliette