Scott Triana, Nick Perry and Peter Winkle are on a crusade to revive 'genteel' eyewear. It is all about timeless, yet fashion-forward design. Together, they founded Bailey Nelson in 2012, with the aim of offering Sydneysiders high-quality frames, and prescription lenses, at prices that won't break the bank. By designing the frames in-house, and hand-selecting suppliers from across the globe, Bailey Nelson prides itself on curated style—and these boys certainly know how to make a statement.
We caught up with Scott at their Paddington boutique, to find out more about how the brand got started, their design ethos and plans for the spectacled future.
TUL: Why spectacles?
Scott Triana: The three of us were sharing tragic stories of designer frames being lost at the hands of a big night out. While we have a strong passion for quality craftsmanship and design, we felt that the price tag accompanying most spectacles was unjustified. We looked around the world at the best models, and saw that people in Europe and the US had great options for high-quality glasses at fair prices. In Australia, you had the choice between perceived quality for high prices, or poor quality for low prices. We knew there was a mismatch that we could address.
TUL: Where do you find your inspiration for designing?
Scott: We find inspiration through the examination of past design trends in eyewear and fashion. Before the 1960s and 70s, eyewear was seen as a functional necessity, rather than a fashion accessory. What we're seeing in the industry today is a return to great functional shapes and materials, typified by the geek-chic and hipster trends.
TUL: Since launching the brand you've opened brick and mortar stores in both Melbourne and Sydney. Why has opening boutiques been a priority for you?
Scott: Glasses are something you wear more visibly than any other item and they cover your most expressive feature, your eyes. To ensure people are confident of the quality and craftsmanship of our glasses, we think they need to experience them first hand and try them on in person.
TUL: Do you have a favourite pair of specs?
Scott: That is like asking me to choose my favourite child....
That being said, the frame style and colour I wear really depends on my mood, where I'm heading and my level of dapperness. I'm currently wearing the Parker in tortoiseshell, which will most likely change by nightfall.
TUL: What's brewing in the studio?
Scott: We are constantly designing new ranges and experimenting with new frame materials, colour combinations and shapes. A lot of effort is currently going into expanding our retail presence throughout Australia via boutiques, pop-ups and concept stores.
TUL: Where do you go for Friday drinks and Sunday brunch?
Scott: To kickoff the weekend, I enjoy having a few pints at a pub like Shady Pines or sampling Scotch at the Baxter Inn. On Sunday I like to keep it local with a session that typically begins with a Bloody Mary at Bondi Social followed by beers at the The Bucket List.
TUL: Now, I know you are an avid surfer. Any favourite spots?
Scott: I surf most often at my home beach of Bondi. I can roll out of bed and get a quick session in before heading into the shop. On the weekend, I like avoiding the chaotic crowds of Bondi by heading outside the city to Garie beach in the National Park.
TUL: When you're old, grey and retired, how will you spend your time?
Scott: I'd like to spend my later years exploring exotic and far-off lands . . . all while donning a timeless pair of Bailey Nelson spectacles.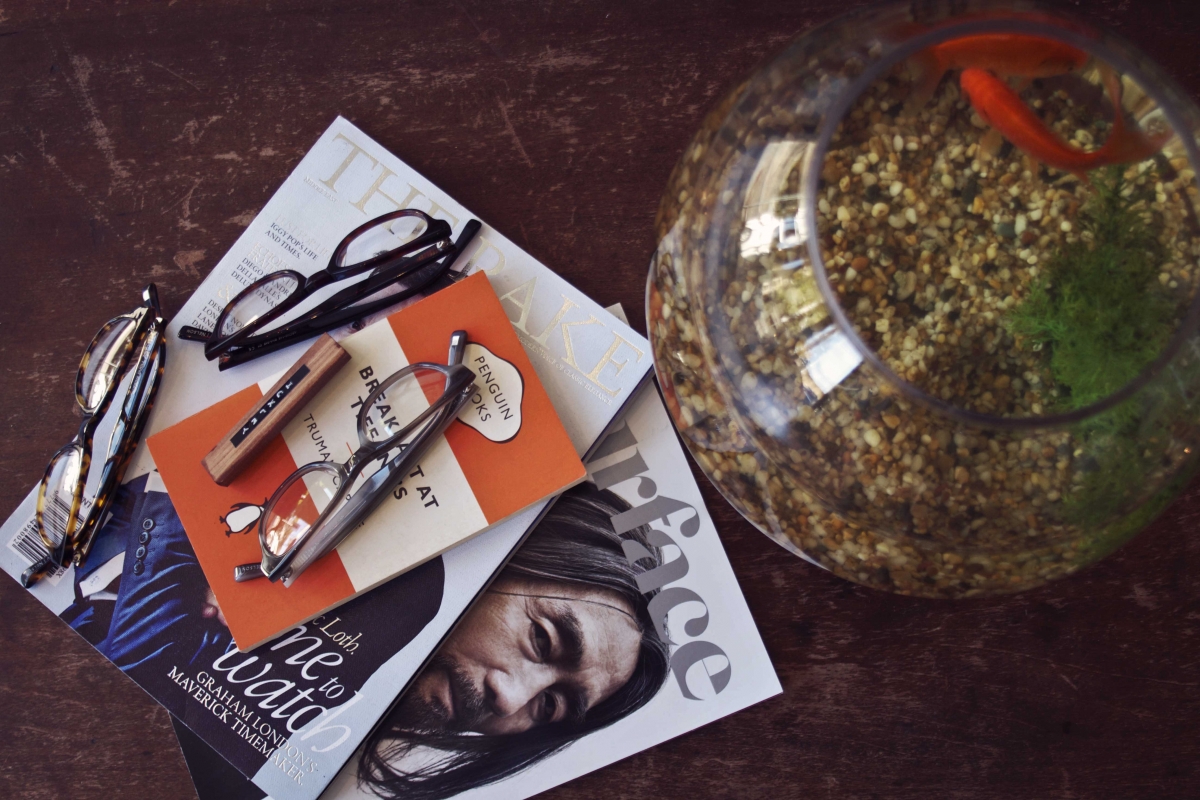 Image credit: Nicola Sevitt