When's the last time you broke or lost a precious pair of sunglasses that cost nearly a week's rent? We'd hazard a guess that it's in your fairly recent past. The boys at Local Supply know the feeling and have created a line of affordable sunglasses that not only look good, but mean you won't break the bank if you lose or sit on them. Hooray!
Now stocked in not-so-local places like BEAMS in Japan and Opening Ceremony across America, things are only getting bigger and better for the brand.
We chat to co-founder, Sean Satha about how the Sydney-based Local Supply came about and about their favourite local spots to grab a bite to eat and drink.
TUL: What were you doing before Local Supply?
Before Local Supply, I was an investment banker for about seven years. Prior to that, I was an engineer.
TUL: That's a big change! So how did Local Supply come about?
It started with an idea that came to me after I lost a pair of expensive sunglasses during a Sunday afternoon session at my local pub. My lost sunnies had cost more than a week's rent, which was enough to ruin my weekend. So I decided I need some more practical sunglasses, which lead to the idea of creating the perfect pair of everyday sunnies.
TUL: Where did the name Local Supply come from?
Our sunnies are designed to be worn to your local beach, park, pub, or anywhere, really. We want Local Supply sunglasses to become an everyday essential for locals everywhere. So the name was inspired by the purpose of our products and also the lifestyle that surrounds it. We want people to feel like locals when wearing Local Supply – we want them to feel comfortable and at home.
TUL: The brand is only getting bigger and bigger with Japanese fashion store BEAMS picking you up as well as Opening Ceremony in the USA. Where can us locals find Local Supply?
Firstly, thanks! We're super excited about the positive reception overseas. In Australia you can find us at most David Jones stores and several cool, independent boutiques. We're planning to have a list of stockists up on our website soon.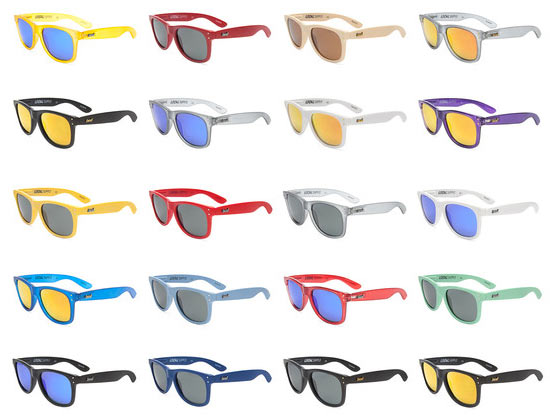 TUL: Your HQ is based in Bondi Beach (lucky!). Can you tell us your favourite local spots to pick up a good coffee in Bondi?
Jo & Willy's Depot is my favourite. The coffee is awesome and so are the staff. If you have time to sit down, then I highly recommend the pancakes. If not, you can stare at the ocean while waiting for your takeaway coffee. Win, win!
TUL: Bondi boasts some of the best restaurants in Sydney. Which are some of your favourites?
Gelbison Pizzeria Ristorante Italiano is definitely high on the rotation. The pizza, mussels, and risotto are all amazing. A genuine triple threat! But for a special occasion, you really can't go past Icebergs.
TUL: We all like an after-work drink. What Sydney bars and pubs do the Local Supply guys frequent and why?
We like to keep it local – so I'll start with Bondi. North Bondi RSL is at the top of our list. Cheap beers and a priceless view. A true local luxury. If we're not in Bondi, then you can probably find us at the Cricketers Arms in Surry Hills. We also enjoy a round of Toss the Boss at The Four in Hand in Paddington.
TUL: And finally, what's next for Local Supply?
We're in the final stages of designing two new sunglasses. The thinking behind the new styles is very similar to our original. We're breaking down a couple of classic silhouettes and rebuilding them with progressive materials and colourways... Hitting stores this summer!
Check out the Local Supply website (and online store!) here. Follow them on Twitter, Instagram, and Facebook.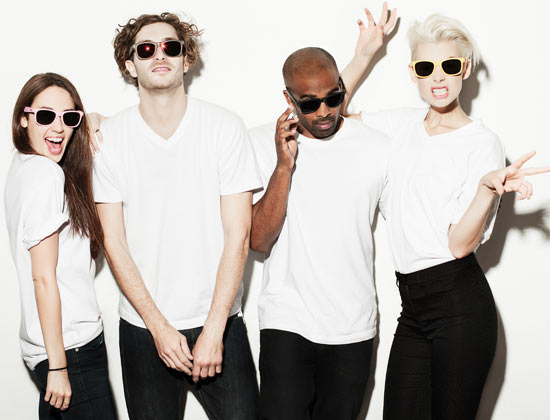 Image credit: Local Supply