An adorable new little café has just opened in Buderim and it's so cute we want to pinch its cheeks. (But seriously, we really do).
Let us introduce you to MINT. Buderim.
If you're a bit of a health nut who also loves a good coffee, then MINT. Buderim is going to be your new haven in the hills. The owners wanted to create a space where diners (and drinkers) could come and be nourished. They are passionate about offering up noms that are locally sourced, uber fresh and wholesome to their beloved Buderim community.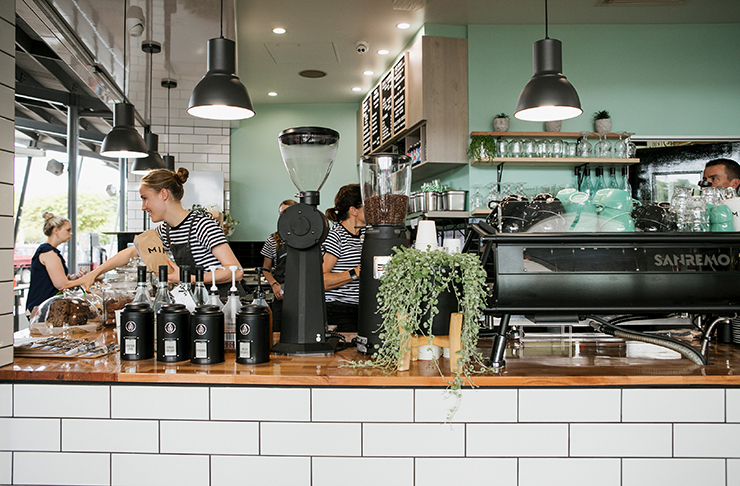 And we're thrilled to let y'all know they've delivered, and then some. MINT. Buderim is set to be a go-to fave in town for locals and out-of-towners alike.
Now what about those foodie noms you might ask? Protein bowls are their bread and butter here baby. If you're a fan of an epic bowl, then you need to get yo' ass over to MINT. stat cause they've got a massive array on offer and let us tell you they are VERY tasty. Think: poke bowls, gym junkie bowls, vegan bowls, Mexican bowls and even Middle Eastern bowls for days when you need some sexy spice in your life.
And the best part is they do take-away too. So if you've forgotten your lunch you can come here and you'll be sorted within seconds. We LOVE it when peeps offer us healthy lunch options that we can take-away. There will be no excuses for inhaling that dry yet slightly oily kebab for lunch anymore peeps.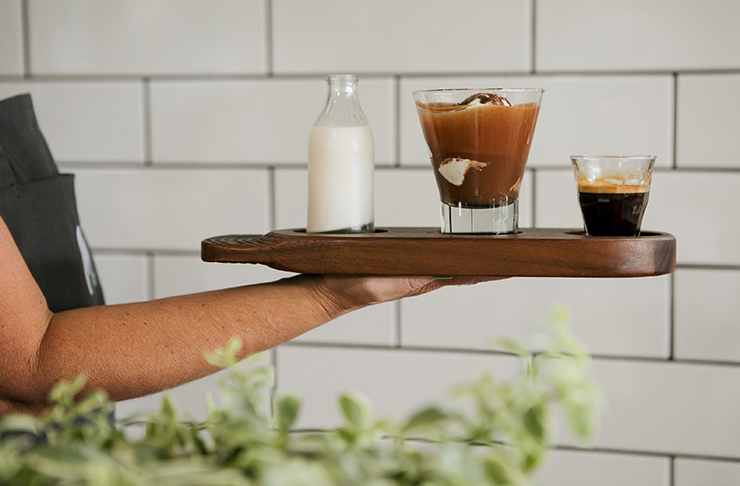 MINT. Buderim also caters to those with various dietary requirements including gluten free, dairy free, vegan and raw foods so you can come here with anyone and everyone will leave happy, and not hangry.
They're also serving up guilt free treats for those with a love for the sweeter things in life including their EPIC vegan sundaes and shakes. Let's just say you might want to leave room for two. Did we mention the healthy choco cake? It's dense, rich and not sickly sweet either. (Basically perfection on the end of your fork folks).
Our personal fave at the moment has to be the Deconstructed iced mocha using Tim Adams espresso, Maleny Fine Foods gelato and ice cold milk. (We've always loved playing with our food eep!)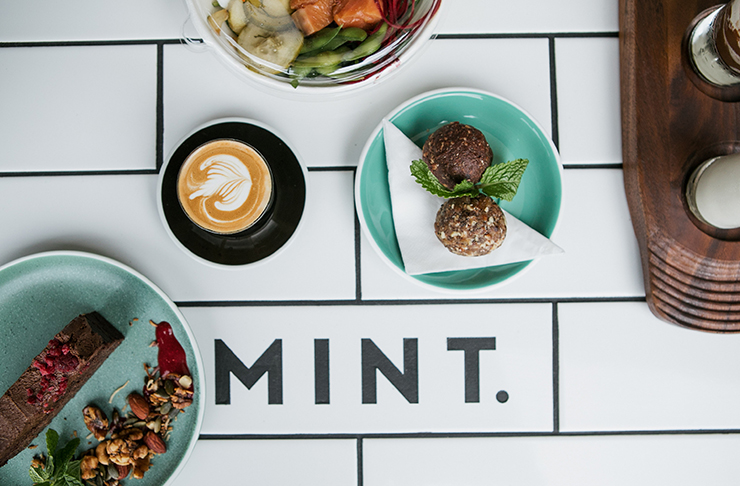 The fit out is equal parts effortlessly chic and amazingly adorable. The space is warm and inviting, just way we like it here at The Urban List. Think: clean white subway tiles, lightly stained wood benches, sculptured pendant lighting with pops of black and (of course) their signature colour, mint green.
If healthy eating was part of your 2018 New Year resolution and you've fallen off the wagon (who the hell hasn't?!) then get your butt over here ASAP cause there's something delicious at MINT. waiting for you to consume it without all the nasties. Comprende?
The Details
What: MINT. Buderim
Where: Shop 8, 67 Burnett Street, Buderim
Now we've got you in the mood for coffee how about checking out our round up of the best coffees on the Sunshine Coast here. What about the best cafes on the Sunshine Coast here? Maybe you're looking to work off some of those cal? We've also rounded up the best hikes on the Sunshine Coast here.
Image credit: Amy Higg for The Urban List