Let's have a show of hands; who here has been caught doing the ol' stealth side-eye FB scroll mid conversation, or a quick pre-feed #foodporn post?
We're guilty as charged.
Well, our mates at Ford are here to rip that phone out of your hands (if you ask nicely, they might give it back to you for Google Maps) thanks to the boss Ford Escape SUV, which is the perfect accomplice for an awesome Sunday, sans screen.
#1 Go Snorkelling At Marmion Marine Park
Head up the coast to Marmion Marine Park. It's a favourite hotspot that is the perfect place to get out the ol' snorkel and have a squiz at all the local wildlife. Divers can suss out Boyinaboat Reef, located just 75m out from Hillarys Boat Harbour sea wall, or check out some of the other reefs that sit along the coastline.
#2 Sample All Of The Wine, Chocolate And Cheese In The Swan Valley
Try and find a better combination than cheese, wine, and chocolate. We'll wait. Lucky for us, you can indulge in all three in the Swan Valley, just a short half hour drive from the CBD. From a soft brie, to a salty blue and all the cheddar in between, you'll be stockpiling the samples at the aptly named Cheese Barrel. Then the Margaret River Chocolate Factory will make all your Willy Wonka dreams come true, thanks to its abundance of overflowing cocoa goodness (are you drooling yet?). Food and drink coma incoming.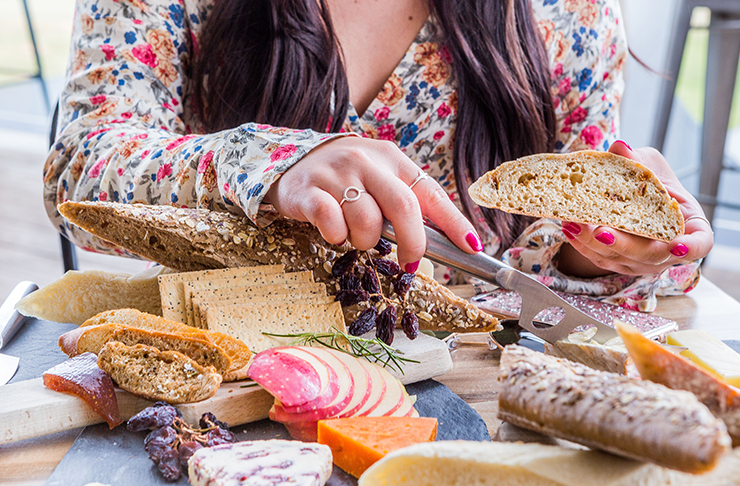 #3 Take A Hike Around Perth
Nothing says 'health' like hiking on a Sunday, so make it a boss kinda day by going on one of these scenic strolls around the city. The Scarborough-Trigg Heritage Trail combines the surfer coastline of Scarborough with the bush trails of the Trigg Bushland Reserve, so everyone wins! The Law Walk is up there with being one of the best walks in town, so start at the UWA boatshed and head towards the city. Just be warned, it's not called ' the rollercoaster' for nothing, so don't expect too much flat ground (just think of that perky behind you're shaping!).
#4 Go For A Wander 'Round Elizabeth Quay And Feel #Soproud To Live In Perth
Let's be honest, Perth is a pretty great city to live in, so really take it all in with a walk around Elizabeth Quay and feel #soproud of your hood. Whether you do it morning, noon or night, make a pit stop at one of the cafes along the way and bask in the glory that is your hometown.
#5 Go Beach Fishing At Woodman Point And Catch Yourself A Free Feed
Any day you get a free feed is a good day, right?! Chuck some rods in the car and head to Woodman Point to catch yourself some fresh fish straight from the Indian Ocean. Once you've got dinner sorted, you can suss out the sights of Woodman Regional Park by bike or foot.
#6 Take A Drive To The Perth Hills
A short 30-minute drive east of Perth you'll hit the Perth Hills where you'll have no shortage of filling up your Sunday with plenty of activities. Have a BBQ after you canoe at Lake Leschenaulita, sample the local produce, or browse through the area's galleries for the ultimate Sunday exploration.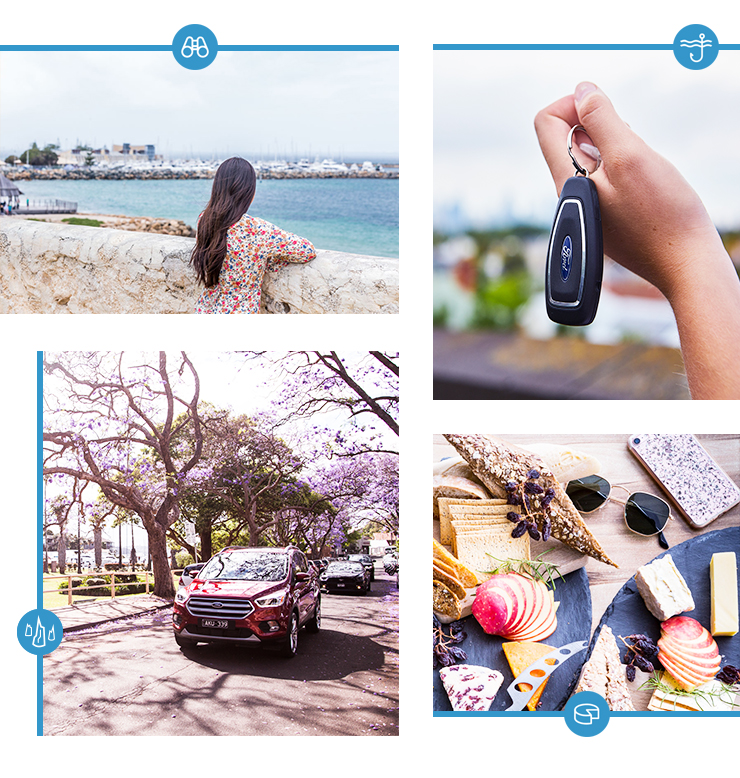 #7 Bike Around Rottnest Island
You can't have a quintessential Perth adventure without a visit to Rottnest Island. Boasting 63 secluded beaches and 23 bays, you'll have no problem finding your own slice of paradise here. Hire a bike to get a real taste of the island and get up close and personal with the resident quokkas. Plus there's heaps of stuff to do with the kids too, so it's a perfect Sunday option with the family.
#8 Take A Drive To The Pinnacles
We'll let you off the hook with getting your phone out for this one because The Pinnacles have to be seen to be believed. Only two hours away by car, these cool rock formations, some sitting as high as five metres, really will have you feeling a world away from the hustle and bustle of the city. Take a few days off work and keep heading north towards Shark Bay and Monkey Mia for the ultimate northern road trip.
#9 Bowl A Winner At Barefoot Bowls
Thought bowls was just for your grandma? Think again! Fill the car with your mates and head to barefoot bowls for the ultimate Sunday sesh. Sorrento Bowling Club will even throw in a sausage sizzle. You had us at sausage!
#10 Surf Along The Coast
Throw the board in the car, grab a few mates and head up or down Perth's coast for some truly epic waves. Whether you're a first timer or a seasoned Mick Fanning, you'll find the perfect break anywhere from Cottesloe Beach to Sorrento.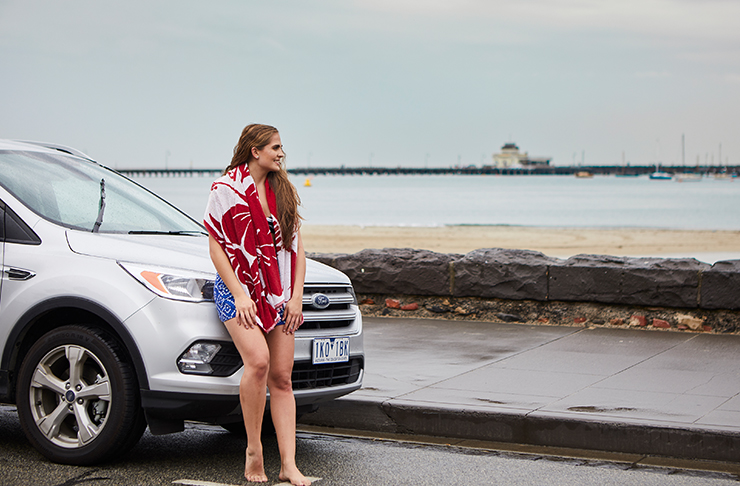 #11 Explore Fremantle
The busy port of Freo will keep you busy all Sunday long. Enjoy some local street food at one of the food trucks, potter through Fremantle Markets for a bargain, or cool off at Bathers Beach, just a short stroll from Fremantle's city centre. There's nothing better than being a tourist in your own city.
So whether you're up for a massive roadie, or a down for a quick drive to some local hotspots, our mates at Ford have you covered for the best ways to turn your Sunday into one for the books (and we bet you don't even miss your phone!).

Image credit: Emma Bryant for The Urban List.
Editor's note: This article is proudly sponsored by Ford and endorsed by The Urban List. Thank you for supporting the sponsors who make The Urban List possible. Click here for more information on our editorial policy.