Chocolate. It needs no introduction because it's everybody's favourite thing. (Unless you're one of those soulless people who claim they don't like chocolate, in which case, stop reading because you're not going to like where this article is headed.)
In celebration of World Chocolate Day on 7 July, we've compiled a list of Perth's best chocolate everything. Get devouring. ​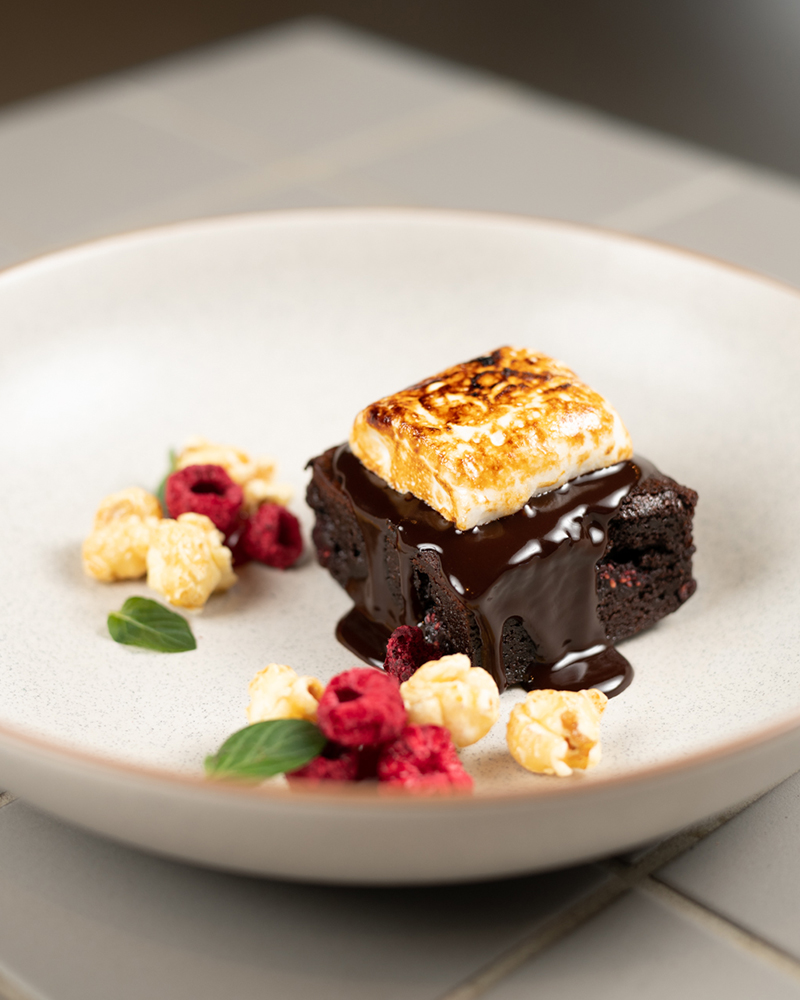 Chocolate & Raspberry Brownie
The Camfield
Burswood
Melted marshmallow and chocolate sauce cover this decadent brownie from The Camfield. Topped with candied popcorn and served with a scoop of vanilla ice cream to balance out the flavours, it might just be the best pre-game dessert in history.
Chocolate Gelato With Nutella Sauce
Gusto Gelato
Elizabeth Quay and Leederville
If you haven't been to Gusto and experienced their Nutella tap, we suggest you visit and ask the staff if you can position your mouth directly underneath it, pronto. The warm Nutella sauce is delightful, and the only thing that makes it better is when it's drizzled over Gusto's decadent chocolate gelato, be it the dark, milk or white varieties.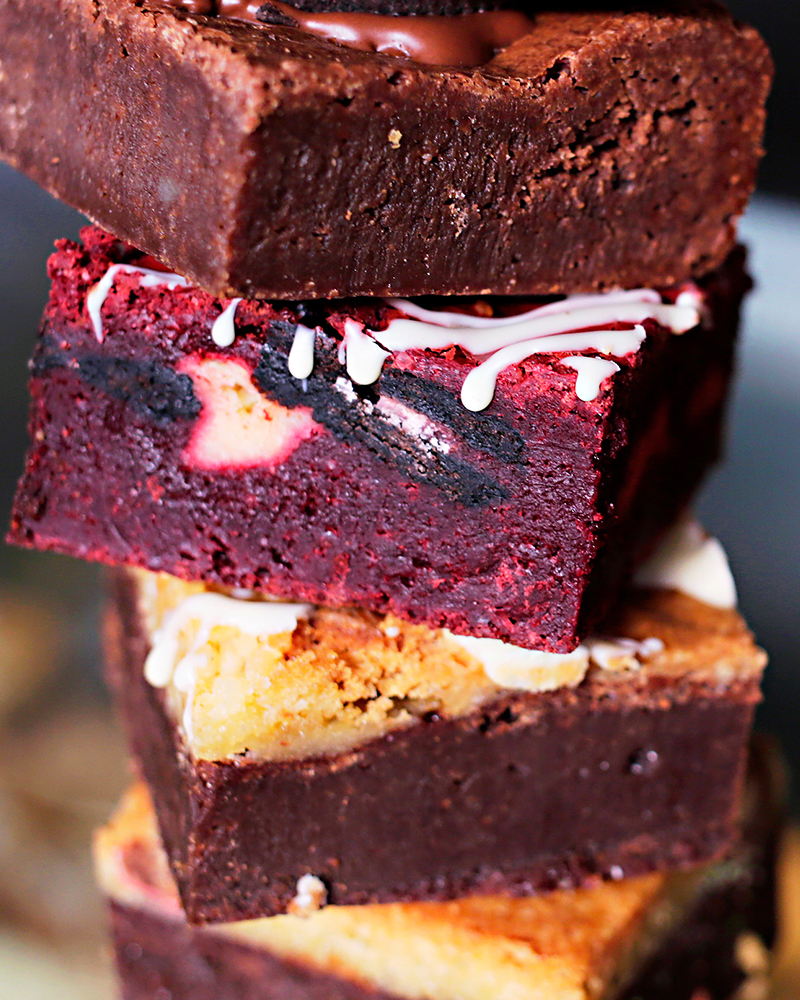 Oreo Nutella Brownie
Fatboi Brownies
Fremantle
It's always hard choosing from the epic selection of brownies on offer at Fatboi Brownies in the Fremantle Markets, but if you're having a chocolate moment, it has to be their Oreo Nutella Brownie.
Hot Chocolate And Praline Flights
Koko Black
Claremont And Perth CBD
You'll be in a sugar coma after this, but it will be worth it. Choose between Koko Black's classic Belgian Hot Chocolate or Hazelnut Hot Chocolate and enjoy three pralines paired to perfection. You'll definitely be picking up more from the chocolate cabinets before you leave.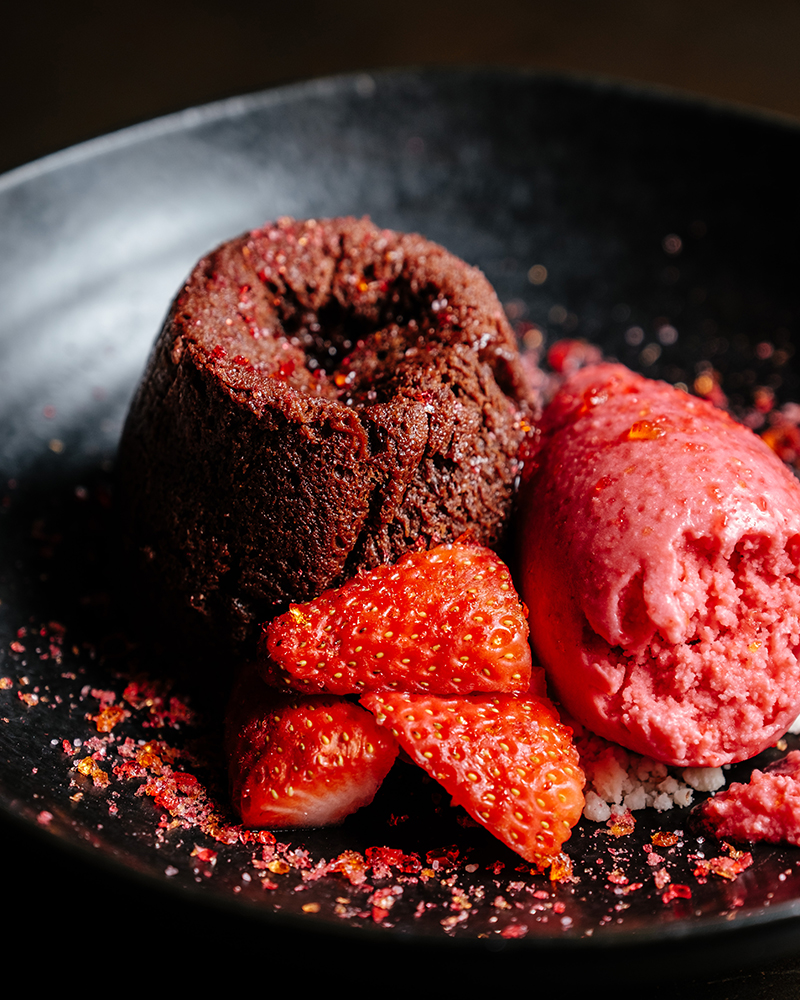 Melting Chocolate
Sweetwater Rooftop Bar
East Fremantle
Sweetwater's Melting Chocolate (aka choccie fondant) is melt-in-your-mouth-delicious. Paired with ice cream and strawberry praline, you'll be hugging your arms around your plate and fending off thefting forks.
Chocolate Croissant
Chu Bakery
Highgate
Chu Bakery is always whipping up decadent chocolate delights, and their chocolate croissant is one of them. Baked to flakey, golden perfection, this guy is filled with smooth Valrhona chocolate. Order it with a Valrhona hot chocolate and you've got yourself a nice chocolate overload for brekky.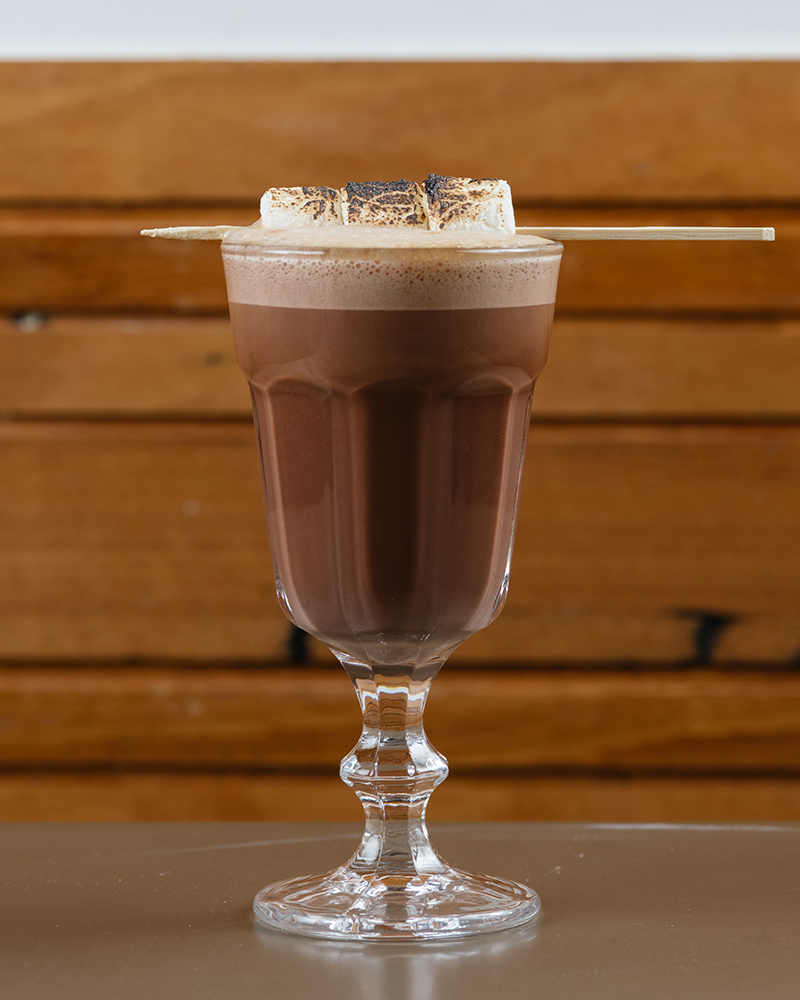 The Captain's Hot Chocolate
The Peach Pit
Scarborough
You're definitely going to want to sign up for the cocktail hot chocolate The Peach Pit is slinging this winter. Made with Captain Morgan's spiced rum, almond, vanilla crème, hot chocolate (obvs) and topped with shaved chocolate, this beauty will keep you toasty warm.
Raspberry Choc Bombe
Measure Bar
Mount Lawley
If you're serious about chocolate then you need to go to Perth's only true dessert bar, Measure. Their Raspberry Chocolate Bombe is a work of art. Their chocolate sponge is topped with raspberry and chocolate sorbets, then encased in torched coconut meringue. And it just so happens to be vegan. Which means you can order three.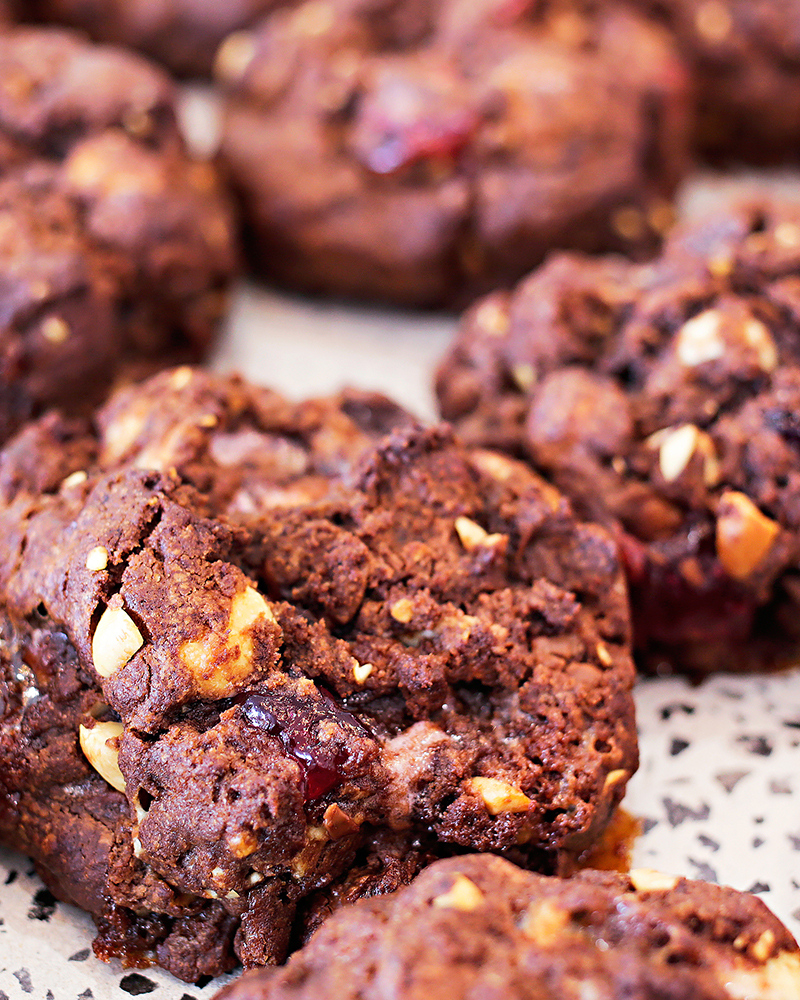 Ferrero Chunk Cookie
Get Chunky
Mount Lawley And East Victoria Park
All of Get Chunky's cookies feature an element of chocolate, but their Ferrero Chunk is the biggest ode to the cocoa-flavoured ingredient. Milk chocolate chips, white chocolate chunks and roasted hazelnuts are mixed into a Nutella-esque hazelnut dough and baked to chewy perfection. Grab a Nutella Sweetox Injection and take it to the next level or enjoy it ice cream sandwich-style with their vegan chocolate ice cream.
Signature Chocolate Cake
Rochelle Adonis
Highgate
The team at Rochelle Adonis are the cake masters, and the Signature Chocolate Cake is their most popular cake. It's a rich, dark cake layered with Valrhona dark chocolate ganache and doused with whiskey vanilla bean syrup.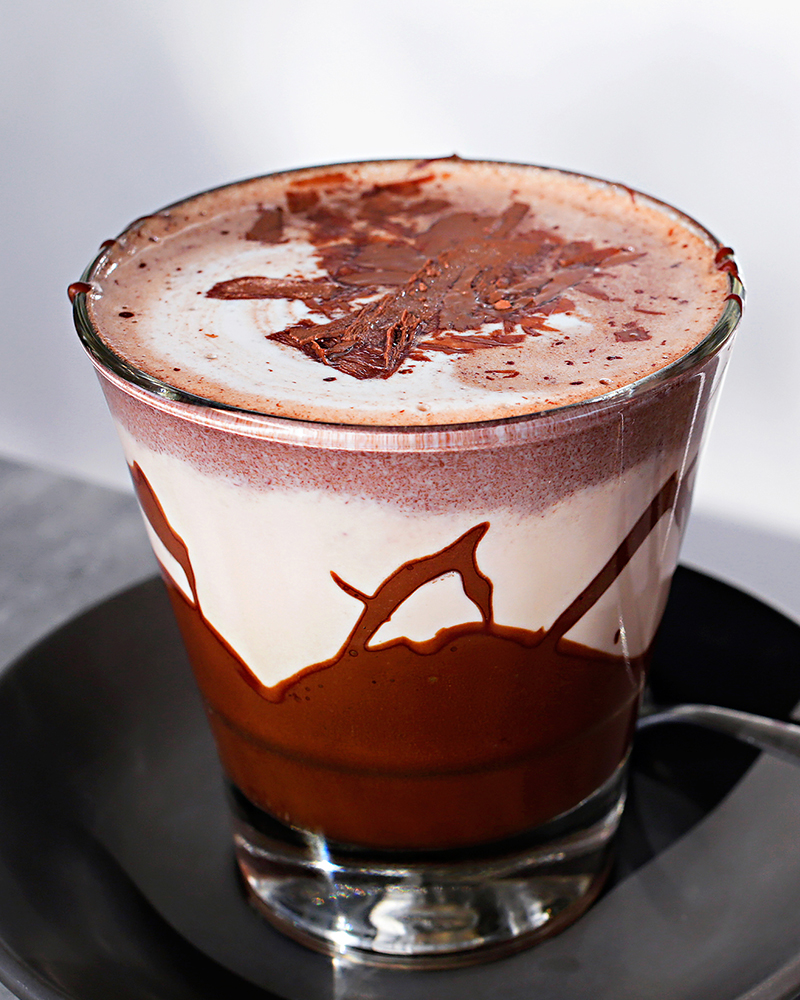 Dark Chocolate Rocky Road
Gabriel Chocolate
Fremantle And Yallingup
One for the dark choccie lovers. The people at Gabriel's give the classic rocky road a sophisticated twist, making it with their signature dark chocolate and lightly roasted and salted nuts. And don't forget to grab one of their hot chocolates while you're there, they're heaven.
Chocolate Truffles
Sue Lewis Chocolatier
Perth
You could get any type of chocolate truffle from Sue Lewis' chocolate wonderland, but our tip is the Salted Caramel—70% Valrhona dark chocolate filled with soft buttery caramel, seasoned with pink Murray River salt.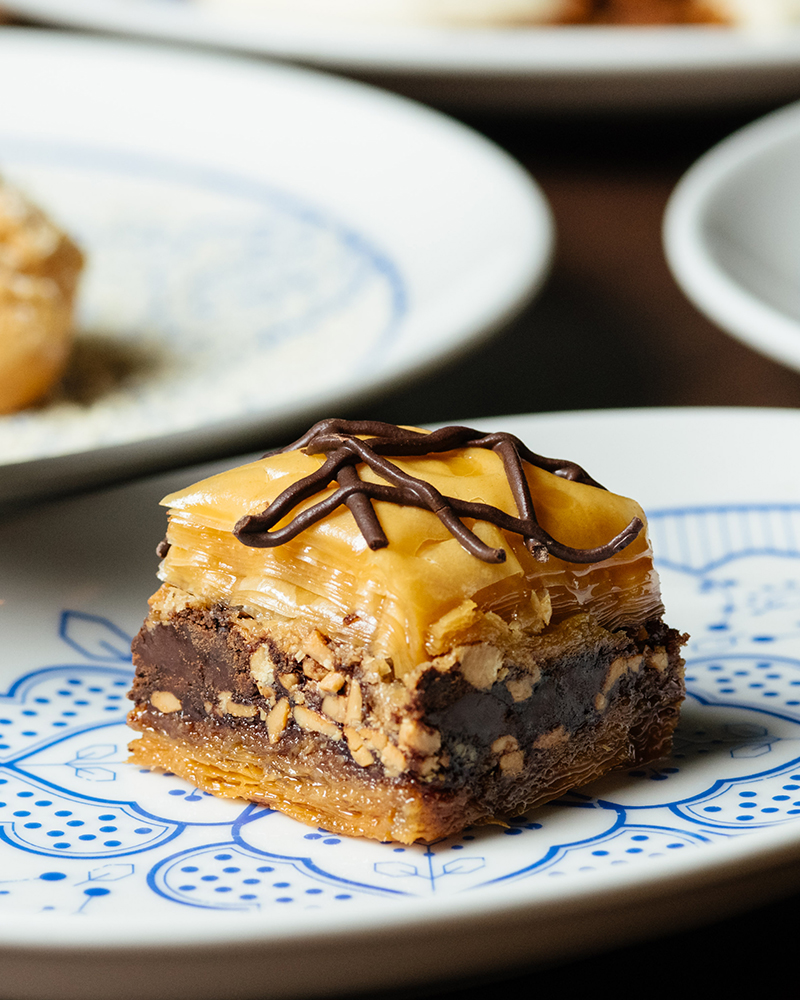 Chocolate-Infused Menu
Hadiqa
Perth
An entire menu dedicated to chocolate, Hadiqa is celebrating World Chocolate Day in a big way this month. For $70 you'll get a spiced parfait éclair with dark chocolate and citrus, mutton with cocoa salt-baked celeriac and chestnut, dark chocolate marquise with caramel and turmeric labneh and a decadent chocolate baklava to finish. Add on a snip of chocolate port for $10 and you'll be feeling pretty happy with yourself.
Mud Chocolate Molten Cake
The Globe
Perth
Is there anything better than molten chocolate? This bad boy from The Globe is as decadent as a dessert comes. Go the option to pair it with a chocolate martini and you've got yourself the best "treat yo'self moment" right there.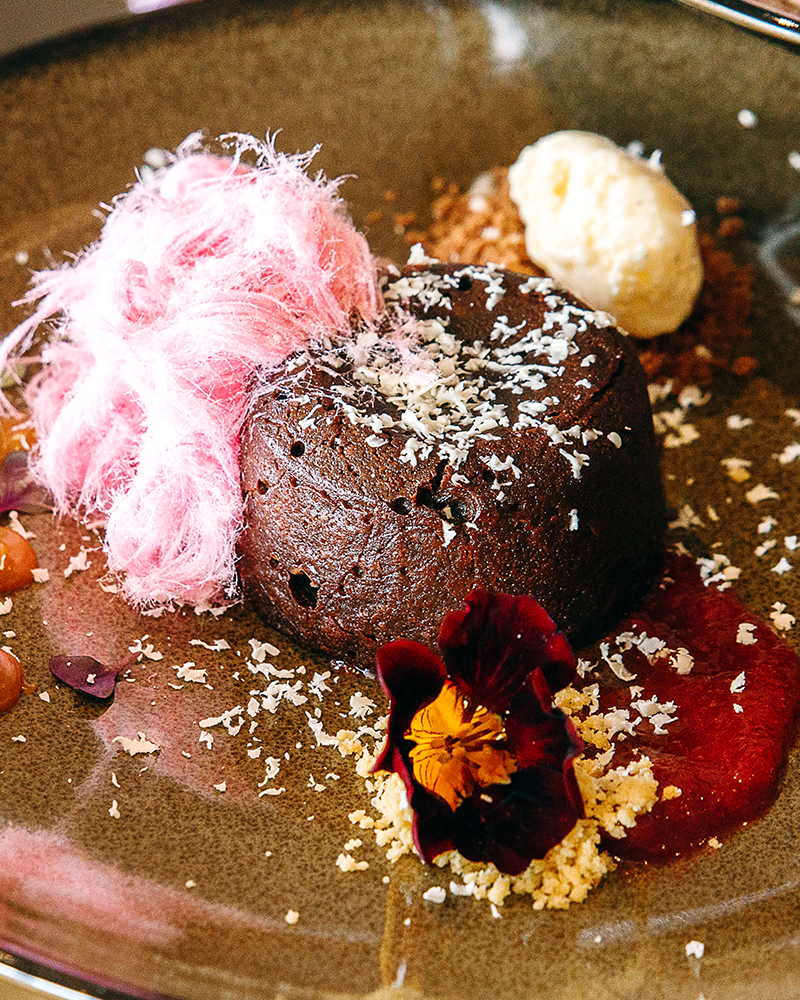 Belgium Chocolate Fondant
Tavolo
Belmont
Chocolate fondant with chocolate soil, rose blossom pashmak (that's fairy floss for those not in the know), caramelised banana, candied walnuts and banana ice cream. No wonder we love Tavolo so much. It's well worth the 20 minutes it takes to prepare.
For more Perth sweet treats click here.
Tavolo | Image credit: Shot By Thom, Nancy Hanna and Elle Borgward