If there's one thing that's sure to get our attention, it's a new beach bar, and when we're told said bar is literally on the beach, 700 square metres of it to be exact (but hey who's counting?) well then, we're very damn interested.
Introducing the Arotel Beach Club in Sanur, the newest bar to hit Bali's ever-growing beach bar scene. Yes team, this is a new spot to perfect the art of day drinking, right on the fricking beach!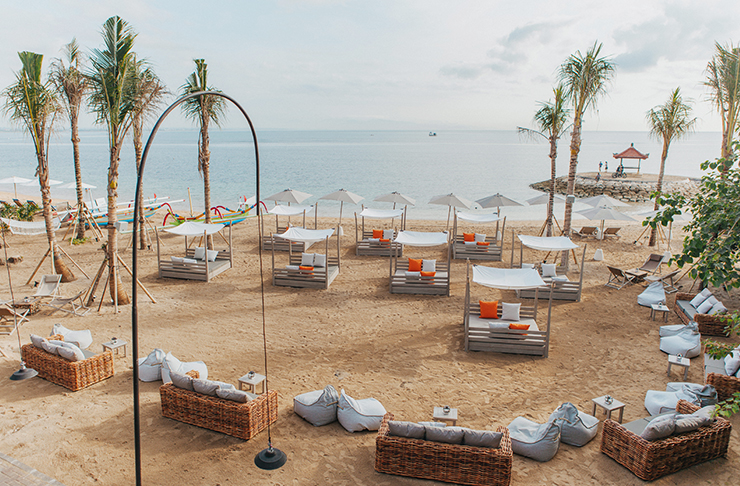 Let us set the scene. You're beachside, or pool side, or moving between the two and munching your way through their all-day breakfast menu. We know. Because who actually gets up for breakfast on vacay? So now you can stuff yourself silly on smashed avo with a side of cocktails at 4pm, because it's your vacay and you damn well will live your best life. Along with eats there's also every kind of drink you can imagine—helloooooo coconuts, margaritas, all of the gin and so much more.
They'll also be hosting events throughout the year, including their weekly 80s and 90s dance parties, aka the best way to rock that free Bali perm like the legend that you are.
Repeat after us: lagoon pool and bar. See you there.
Image credit: Arotel Beach Club