Foodies prick up your ears! The sun is warming up, the days are starting earlier and it must be about time for a trip down south again. The Margaret River Farmers Market has been a staple stock-up-the-kitchen stop for those in the know for years, but the secret is out.
Since being announced as Australia's best Farmers Market recently, the carpark has been overflowing with visitors and locals looking to fill their baskets (and bellies) with some of the best produce you can find.
From finger licking baked goodies through to the freshest of fruit and veg, make sure you put aside plenty of time to sample the best of the west. Open from 7.30am through to 11.30am in Summer and 8am to 12pm in Winter, we recommend getting in earlier rather than later before the good stuff goes!
Breakfast In A Bun
The obligatory brekky burger can be found smack bang between fresh juice and coffee, and with a different community group behind the grill each week, the pennies always go to a good cause. Those with more refined tastes can drop into Jindong Free-Range Pork. Sausages can be purchased to take home or grab a hot dog with a difference for brunch on the go.
Dumplings
Yes, that's right. Dumplings. Devour them on the spot for breaky and take a bag of them home for dinner. Or lunch. Or afternoon tea. Anytime is dumpling time. The dumplings from Má Là Margaret River Dumplings—aka the dump truck—are to die for. Keep an eye on their page for Perth food truck trips if you need a fix back home.
Fresh Fruit And Veg
Where do we start here? There is some incredible fresh produce available year-round—though with the seasonality of mother nature some of the stalls will only popup when their products are available. Regularly on site you will find Jim and his wife from Manjimup Fruit and Veg with all sorts on offer. When the Summer hits be sure to stock up on corn from Margaret River Sweet Corn and the best tomatoes you will ever pop in your mouth from Mario at Mcleod Creek. Eat ya greens with year round crunchy goodness from Oasis Hydroponics and biodynamic avocados and capers for days from Burnside Organic Farm. Patchwork Farm is full of brightly coloured heritage varieties and big smiles from owner Jo Wren. You can also pick up your eggs from Margaret River Free Range Eggs—grab a tray of their 'uglies' for a bargain or some of their jumbo beauties from the healthiest chickens in town—and stop by The Farm House for all your meat needs. Take home some Arkady lamb or free-range 'Big Red' pork for the BBQ, and some smoked ham and other succulent small goods for lunch. Happy days.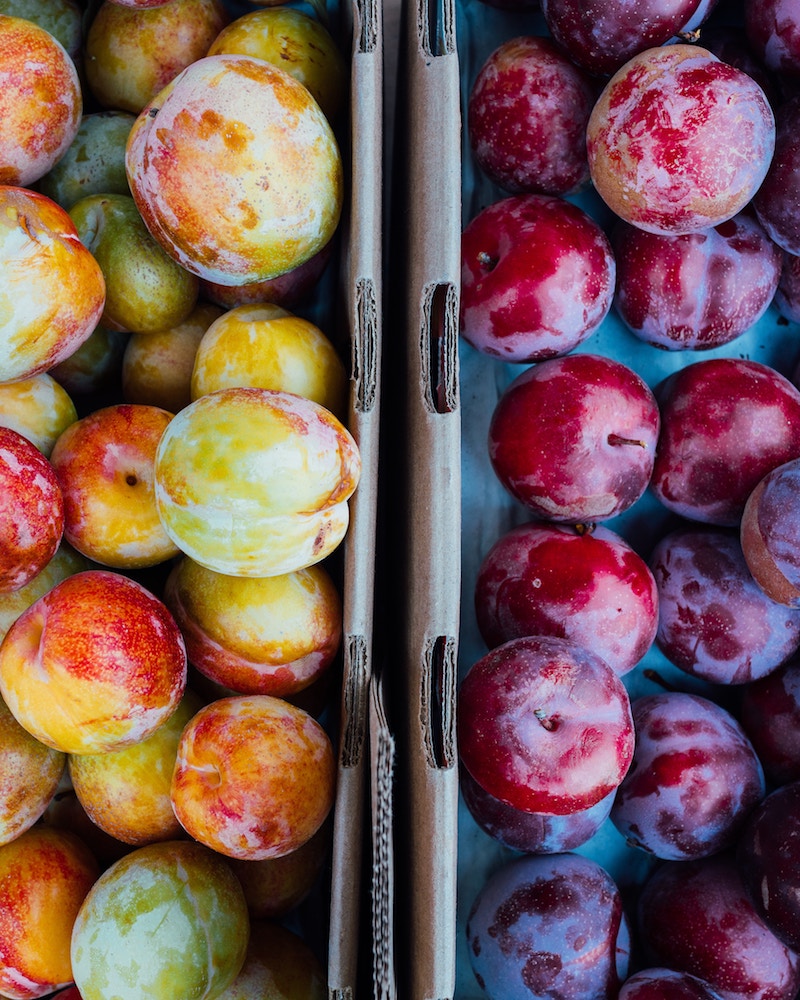 Woodfired Bread
Get in quick—this is THE bread to wake up to. Slather it with butter, dip it in melted cheese or just eat it as is. Their fruit loaf is da bomb. But so is their 100% rye. And their sourdough. Enough said…just jump over to Margaret River Woodfired Bread.
From The Oven
Anyone who has been to Margies before knows all about the virtues of the Margaret River Bakery. Skip the queue and head to their stall at the Farmers Market for your croissant fix. Margaret River Gourmet Wine Crackers are a taste sensation that perfectly accompany all the cheese/veg/dips/wine that you have picked up from the rest of your market wanderings. Strawbale Kitchen has the solution for gluten free gourmets with their range of fresh baked breads and you'll also want to drop past Claudio Biscotti—we dare you to attempt to leave the markets without at least one bag full of his traditional Italian biscuits and a fresh filled cannelloni or two.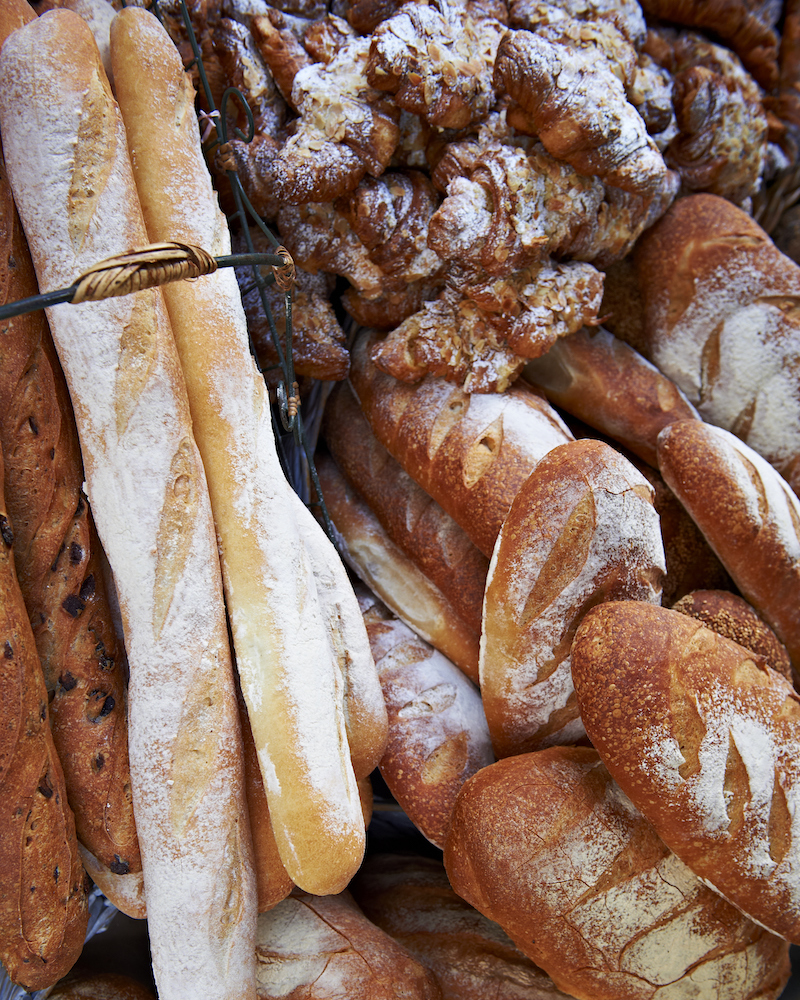 Good To Go
Get your food fix and finish up before you get back to the car park! Jill James's Delicious Sweet and Savoury Tarts sell out well before the markets finish each weekend. Seriously they are THAT good. Run, don't walk. Oh la la! Francophiles can pop in and fill up on a light as a feather crepe from The Pancake Bar. Conscious Foods is a bright gypsy caravan filled with healthy delights and fruity ice poles in the Summer months.
Coffee
Bring your keep cup as the farmer's market is as eco-friendly as you can get. Obviously, coffee is a given on a Saturday morning. No matter which van you rock up to—Brew Shack, Yahava or Combi Coffee—be prepared to be patient.
Cheese
What is a Farmers Market without cheese? Cambray Sheep Cheese are handmade using traditional farmhouse methods. Whether you take your pick from cows cheese or ewes milk cheese—this is heaven on a plate for dairy queens. Heidi Goat cheese is another option, small batch producers they have different options on offer regularly depending on what has been whipped up that week.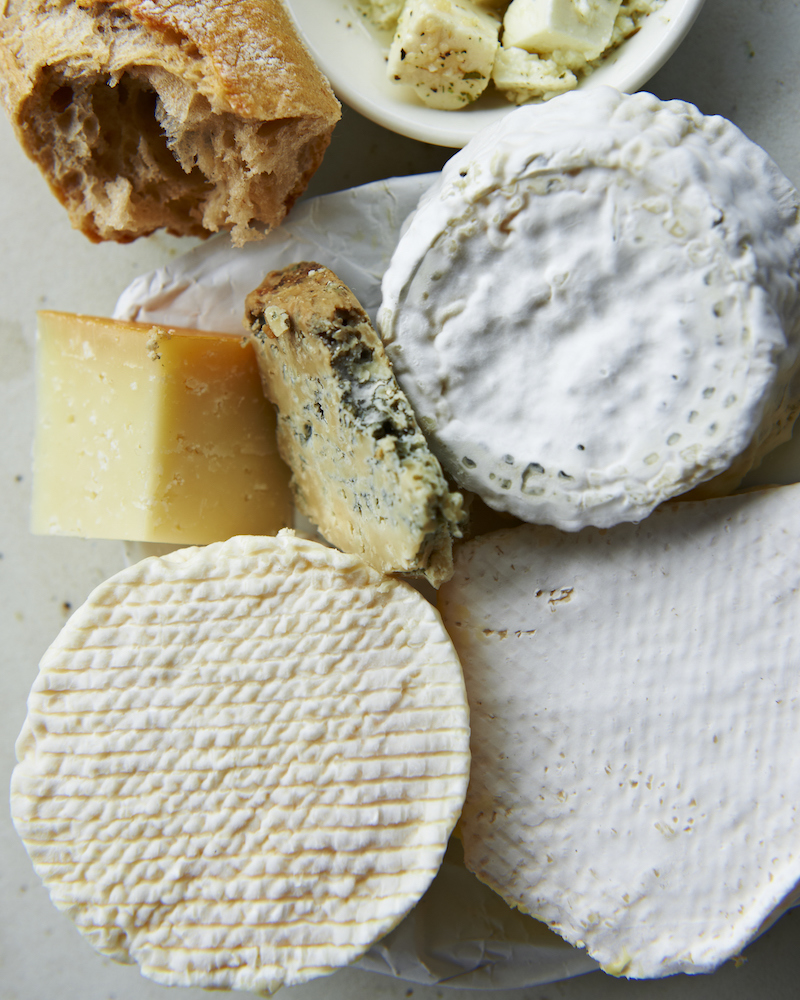 Butter
Butter you say? You haven't tasted real butter until you have tried the handmade stuff. Take your pick from Jardin Estate whose range includes melt in your mouth chocolate butter. Chocolate is totally legit for breakfast. The French Pantry has just won GOLD with their truffle butter and also have a range of tasty pork and duck rillettes, pate and mustards.
Gut Goodies
You have a host of options at the Margaret Rivers Famers Market to make tummies happy AND healthy. Try some authentic kimchi from Margaret River Kimchi or organic bone and vegetable broth from The Kitchen on The Cape. It might not sound flashy, but boy is it tasty and brimming with health! If you're avoiding gluten, your first stop has to be Calvacade Desserts for doughnuts, cakes, brownies and more. Conscious Craves are not only gluten-free, but perfect for the health lovers out there. Try their crispy kale chips or one of their breakfast bowls to go.
While you're down there, here are the best things to do in Margaret River, according to a local.
Image credit: Elle Borgward, MILKOVÍ and Margaret River Farmers' Market