If you're into seafood and can't go past a good platter, you'll want to get yourself to Kailis Fishmarket Cafe Fremantle for their brand new Holy Ship seafood platter. This beast is designed to feed four to eight people, depending on how hungry you are, and will need to be booked in advance, so round up your mates stat.
Starting with a whole BBQ lobster and whole mornay lobster, you know you're in for a good time with this platter. Top that off with 18 local oysters, marinated Fremantle octopus, scallops, marinated chilli mussels, crudo, Exmouth king prawns, pickled local sardines, house-smoked salmon waffles, snapper kebabs, local Red Emperor wings, fried Shark Bay cuttlefish, scallop fritters and you've got yourself a serious seafood feast. But we're not done. To soak up all that goodness, you'll also get chips, sourdough rolls, house-made sauces and a delicious slaw for some crunchy, fresh goodness.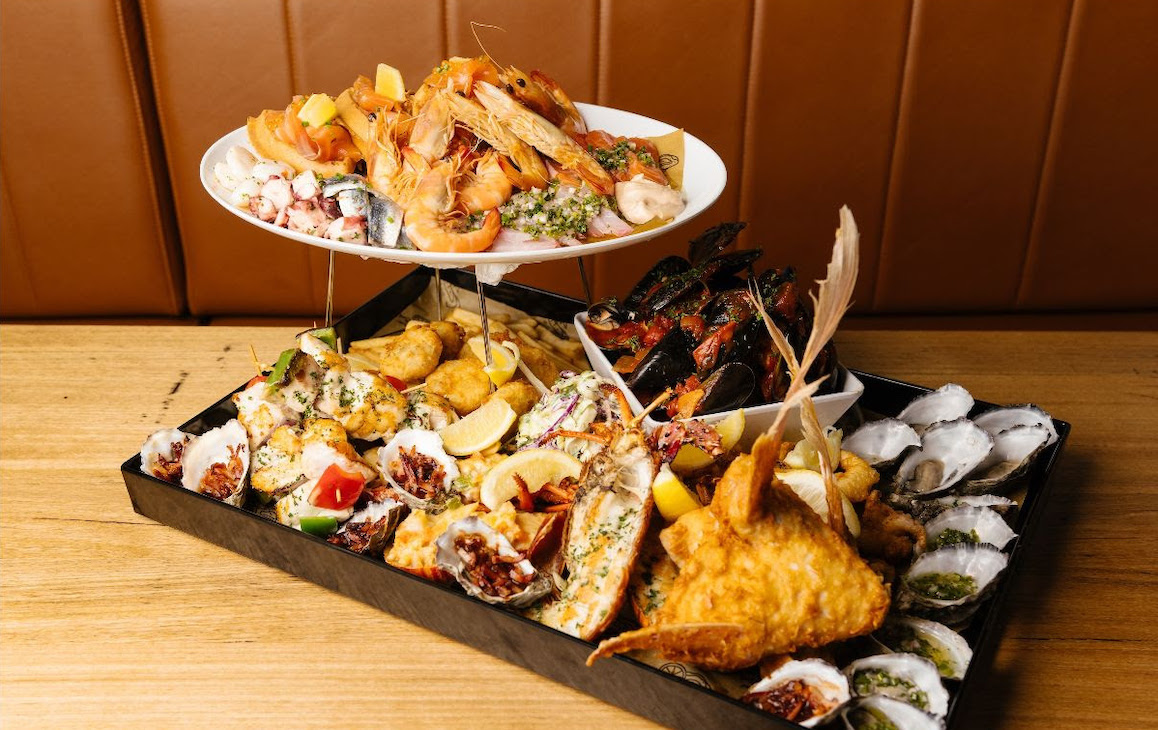 The Holy Ship features exclusively WA seafood and comes in at $400—which isn't so bad when you consider it can be shared between eight—but if that sounds like way too much food for you and your crew, check out the Harbour Delight for a more pared-back seafood platter, or the Reel Raw for a selection of raw, pickled, marinated, smoked and cooked seafood all served chilled.
The new seafood platters have been released in time to coincide with the announcement that Kailis will start taking bookings for the first time ever as of Wednesday 14 October, but rest assured if you just want to grab a quick bite of fish and chips, half of the restaurant will be kept available for walk-ins.
Want to save at home so you can splurge on this? Make the most of this Urban List discount code for $10 off your next Coles shop.
Image credit: Supplied