We're already pretty spoilt for choice here in Perth in the way of quality cafes and bakeries. But that didn't stop these new joints from making their mark—their delicious new sandwiches, mouth watering brekkies, and quality coffees have quickly become some of our faves.
From small neighbourhood gems to bold and spacious cafes, here's who made our list of the best new cafes and bakeries in Perth for 2020, in no particular order.
Croff
PERTH
For quirky pastries that will knock your socks off, you need to check out Croff Bakery in Perth. They're dishing up all kinds of flaky and buttery croissants packed to the max with specialty flavours like jalapeno cheese, durian, char siew pork and pandan coconut. If those don't sound adventurous enough for you, you need to try their lava salted egg croissant—oozing with gooey egg yolk and topped with salted egg, it's definitely changed the pastry game. Finish off with an activated charcoal latte or a turmeric latte for a match made in foodie heaven.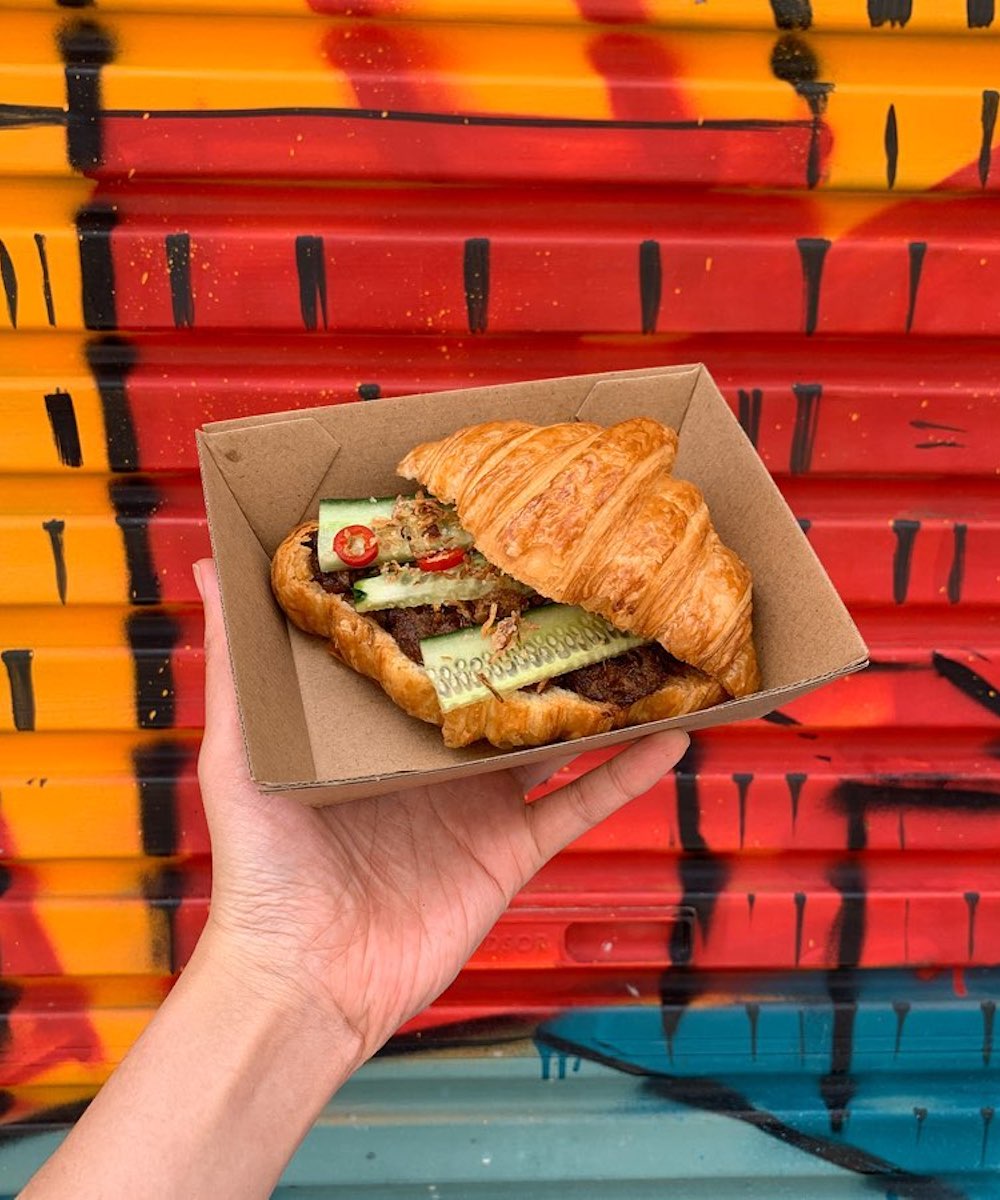 M Coffee + Deli's Continental
Maylands
M Coffee is the cool little hole-in-the-wall tucked away in Lyric Lane in Maylands. They only opened their doors this month, but they're already earning quite the local following, with quality brews made with blends from Black Coffee Roasters and a solid food lineup from the likes of Big Loaf Factory Bakery (yep, that's the same bread makers behind North Street Store and Little Loaf Bakery) and one very popular pop-up that's been serving their goods through M Coffee. Enter Deli's Continental, the continental roll pop-up started by two local pizza chefs that sent Perth's conti fanatics into a spin. They've been known to sell out within the hour, they're that good, with the fresh baked bread a pretty big reason why. Those pizza dough-making skills have been used to create the perfect chewy yet crunchy roll using a mix of yeast and sourdough.
Sammy's
MOUNT HAWTHORN
Sitting pretty in The Mezz, Sammy's specialises in, well, sammies (that's sandwiches, of course). There's a huge range of toasted delights to choose from—from a gooey classic cheese to a spicy nduja number that will leave your taste buds tingling, and even a take on the classic roast beef dinner in the way of their 'French Dip'. If you prefer your sambos fresh, the spiced pumpkin with kale salad and hummus or the neon chicken with turmeric mayo will be up your alley. They also do loaded toast for those of you who like your sandwiches open and you can go as modest as honey or peanut butter or try something different like zucchini pickle, smoked almonds and mint. Wash those sammies down with an excellent cup of coffee or a green smoothie, and you're good to go.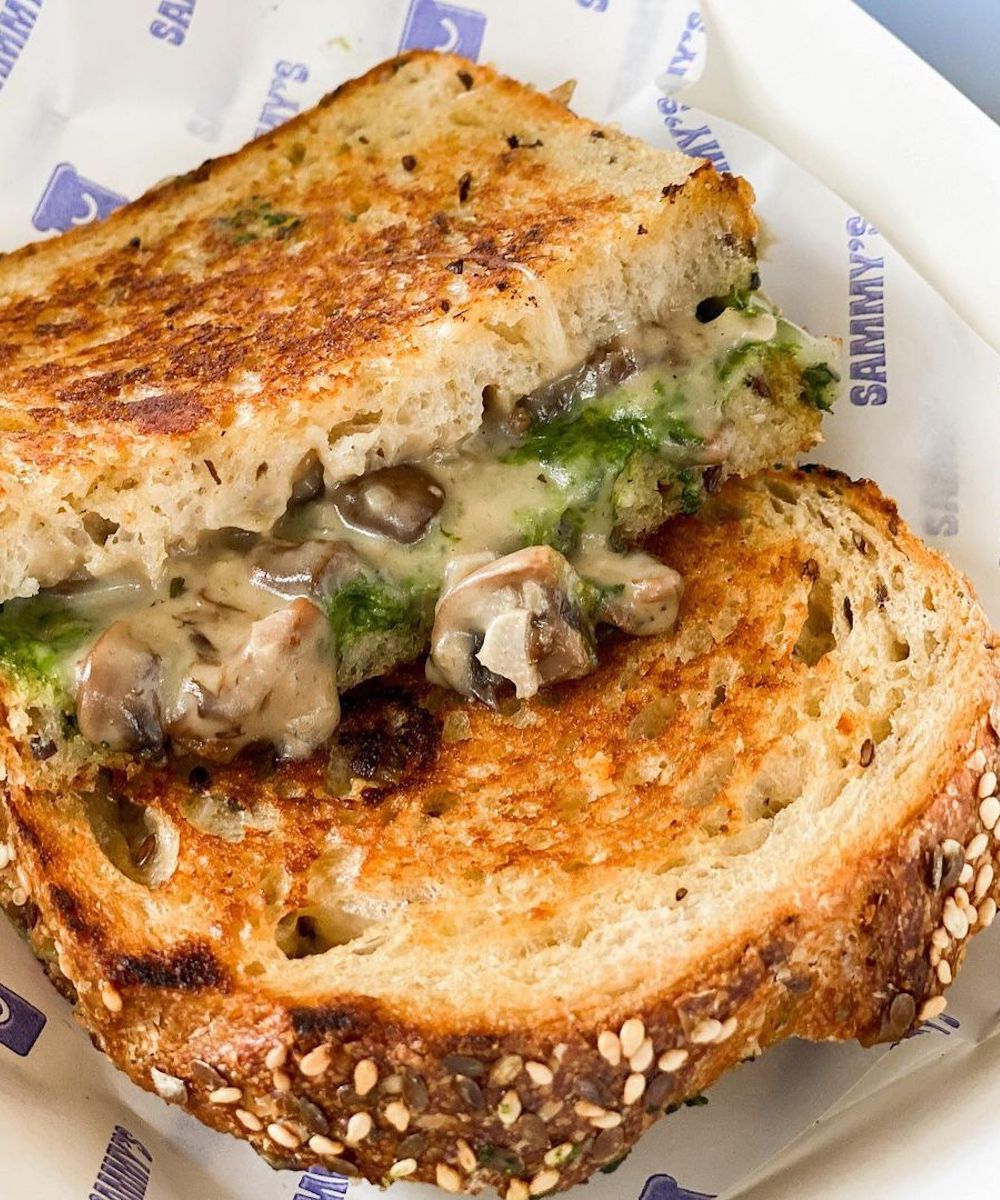 Modus Victoria Park
Victoria Park
In case you missed it, this popular Mount Lawley coffee joint expanded into a bigger and brighter space over in Vic Park this year. And with the move Modus has cemented its position as not just one of Perth's best coffee spots, but also as a leader in the bread game. With a load of great "on toast" options, it's the perfect spot for brekkie. But honestly, what we're really here for is their reuben toastie—it's got to be one of the best in Perth.
Soho Lane
MOUNT LAWLEY
One of our fave hole-in-the-wall coffee spots Little SoHo finally got a full sized space to call home this year. And boy, what a space it is. Laying down roots in the freshly redeveloped Alexander Buildings on the corner of Beaufort and Walcott street in Mount Lawley, SoHo Lane delivers light 'n bright community vibes, the same killer coffee they're known for, and upbeat New York inspired decor. The menu also provides a nod to The Big Apple, with Chef Benjamin Ronaldson (Mary Street Bakery, Hylin, Greenhouse) slinging hangover-friendly dishes like pickle brined fried chicken and mac 'n' cheese alongside all-day brunch classics. On the coffee-side, they've got their very own unique blend with Micrology Coffee Roasters, paired with texturised milk using an Ubermilk milk machine.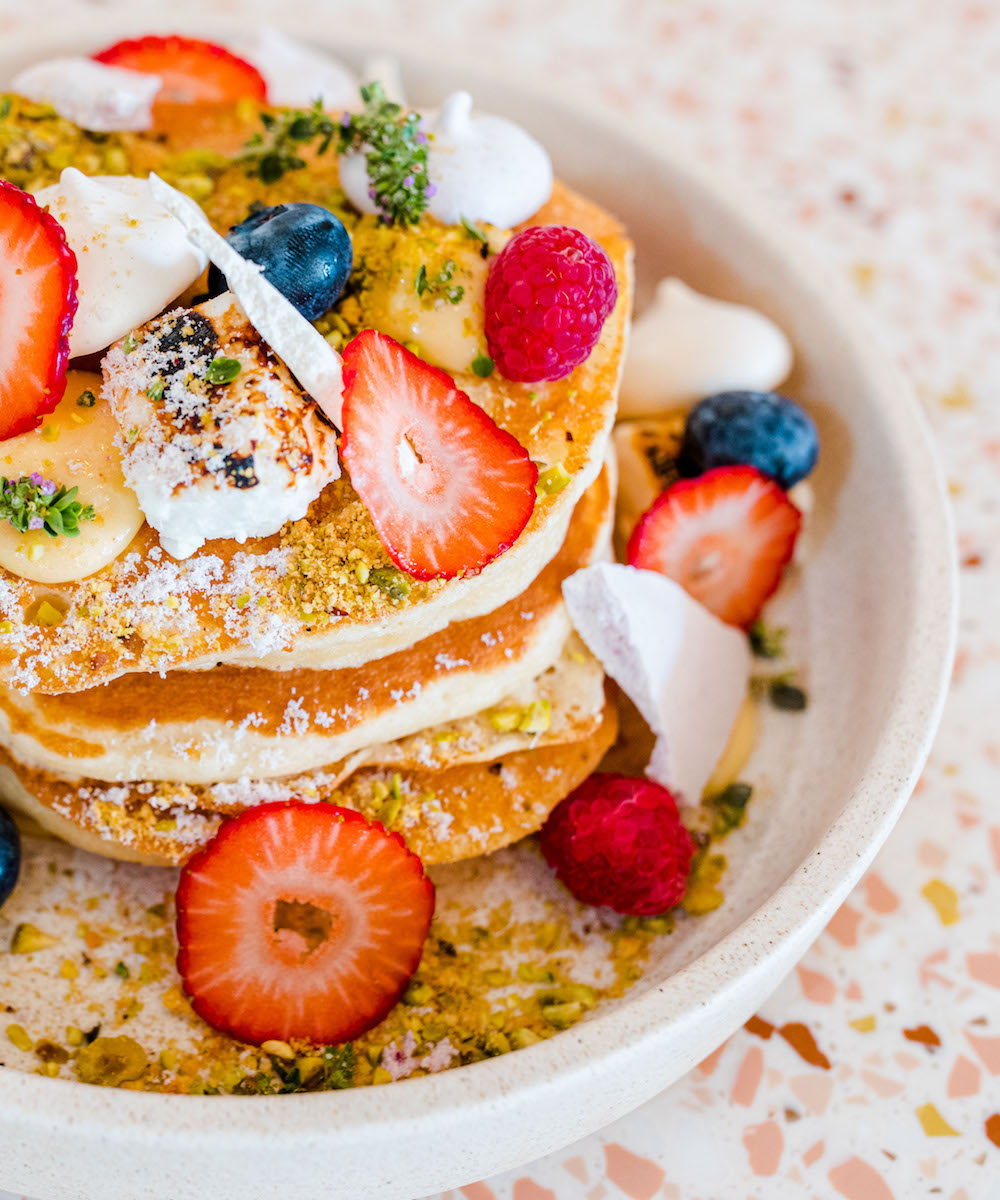 The Deli on Central
Mount Lawley
The Deli on Central definitely brings about feelings of nostalgia for Mount Lawley locals. Taking over the iconic 1950's building on Central Avenue, the original facade has been given a facelift (while maintaining the iconic Peters Ice Cream mural) and the interior has been beautifully upgraded with a modern French feel. The Deli shares the same quality coffee as its sister store in Guildford, Willing Coffee, so expect a top-notch brew as well as flaky croissants, buttery pastries and a simple but utterly delicious food menu.
Epoch
PERTH
Meaning a definitive moment in time, Epoch is the new cafe located inside the recently reopened WA Museum. Take in the museum's stunning new and old architecture while digging into a seasonal all-day menu that showcases the very best WA produce. There's plenty of refined, elevated classics on offer, including breakfast dishes like free range poached eggs on Mary Street sourdough with braised mushrooms, hazelnuts and truffle vinaigrette, or a picture-perfect acai bowl with native granola. Pair your pick with a cup of quality coffee and grab a pastry to take home for later—there's a huge selection of grab and go pies, tarts, sandwiches and salads to choose from. It's the exclusive savoury delight created by the legends at Mary Street Bakery, featuring Warrigal greens and saltbush 'kimchi' with pepperberry potatoes, that's got our vote. But then again, the chicken and kakadu plum sausage roll are pretty good too.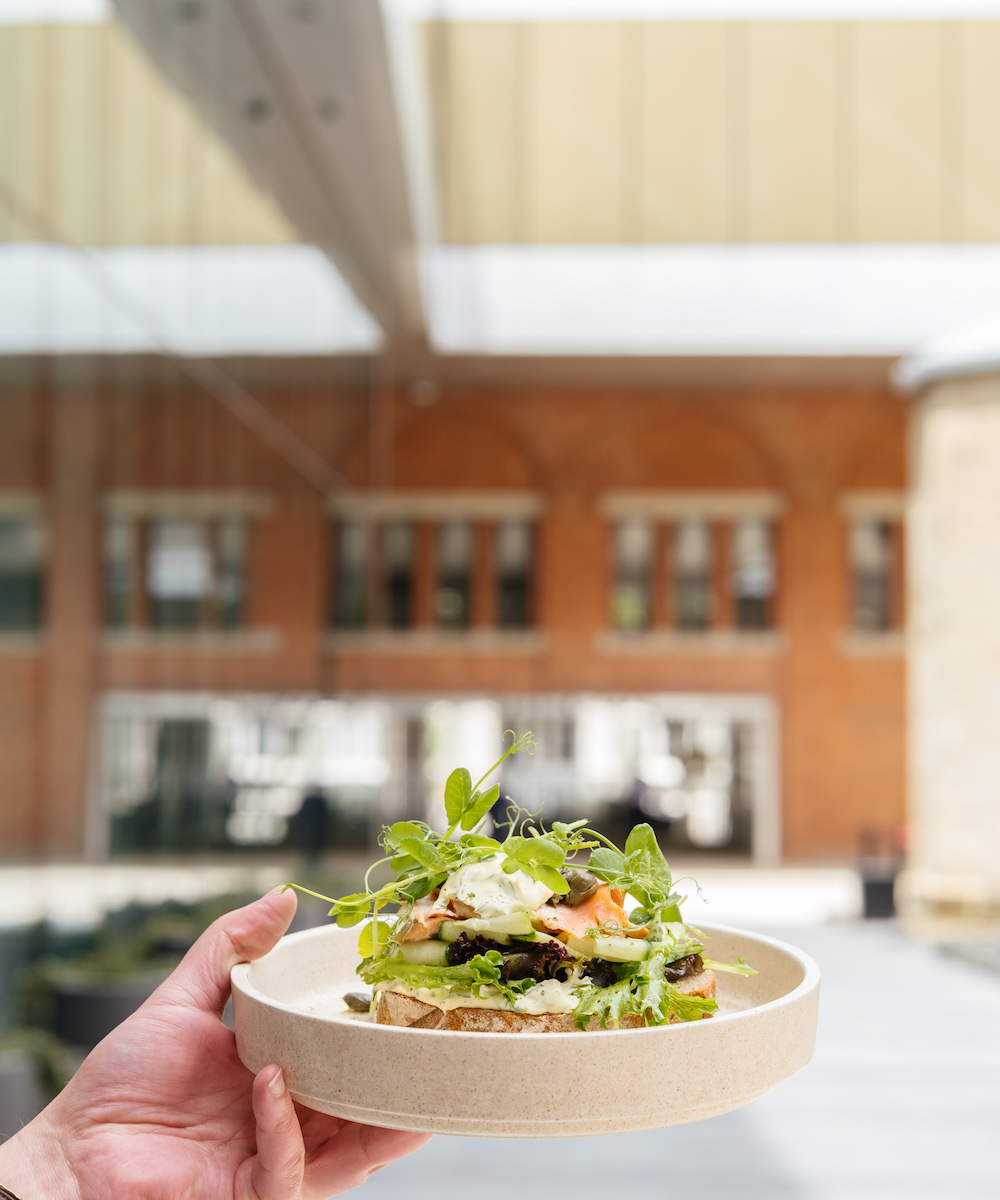 Miller & Baker
Perth
If you're after freshly baked bread with freshly milled flour, the new Miller & Baker on Lake Street in Perth is the place to go. Grab yourself a loaf of tangy sourdough, traditional dark rye or a crunchy baguette and head home to make the softest sandwiches you'll ever eat, or grab one of the sambos they make in store, if that's more your speed. They've also got pies and pastries of both the sweet and savoury variety, plus their own version of the ever-popular vegemite scroll. For those of you who need a coffee to go with your fresh bread, you'll be pleased to hear they're grinding beans from Five Senses.
When you're done exploring these new cafes, make sure you tick off the best new restaurants in Perth for 2020.
Image credit: Croff, Sammy's, Danica Zuks (SoHo Lane), Shot By Thom (Epoch)