We're a lucky bunch on the Sunshine Coast. We've got the best beaches, best weather, and direct access to some of the greatest produce in the world. So it would only stand to reason a renowned chef would make our slice of paradise his very own home.
And that's exactly what's happened. Alejandro Cancino, of Urbane fame, has recently moved up to the Coast to open up his very own vegan cafe. This has to be the most exciting culinary news the Coast has heard all year.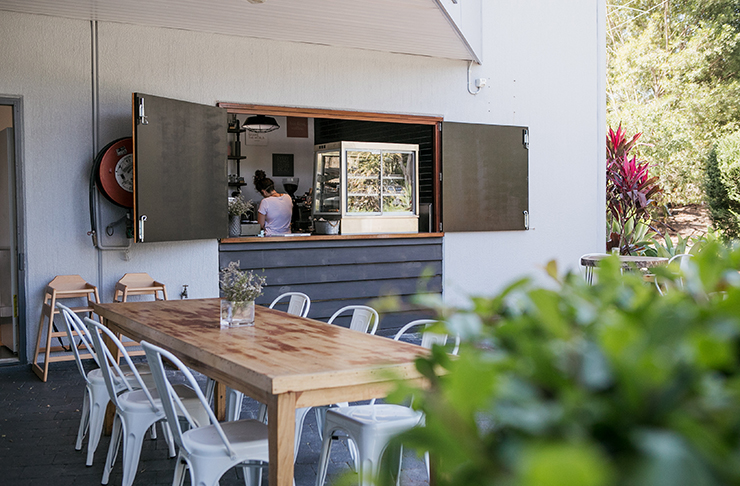 With a large and ever-growing vegan community on the Coast, Cancino has decided to make the sea change not only for lifestyle reasons, but also for ethical ones. He is an ardent vegan and has now decided that he no longer will work or serve dishes containing animal products.
We're absolutely thrilled to announce that Cancino has made the bold and ambitious move to Kuluin, a tiny suburb near Maroochydore, and quietly opened Lola's Pantry last weekend. This no-fuss, yet ever so slightly cute cafe seats around 30 diners and is poised to set our passionate vegan community on fire. Lola's Pantry is uber-casual, unpretentious and bursting with plant-based creations that will leave our taste-buds dancing.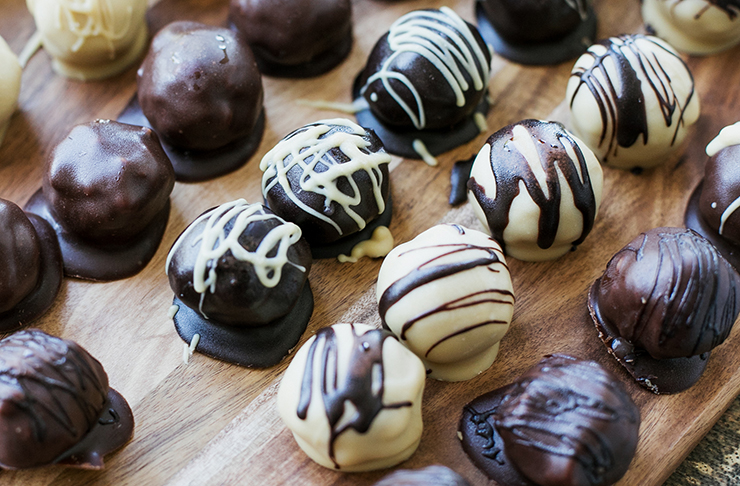 Cancino's food is so delicious, we're confident he can win over even the most ardent carnivore. Think: wholesome salads, crusty bagels, toasties, veggie tarts and sweet treats too. Lola's Pantry will also have daily specials such as gnocchi and pumpkin soup with a strong focus on seasonal produce. Where do we sign?
The cafe is currently serving brekky and lunch, but there are also plans for a restaurant further down the track. We're hearing early next year is a strong a possibility. Cancino specifically chose the spot due to its quiet and inconspicuous location.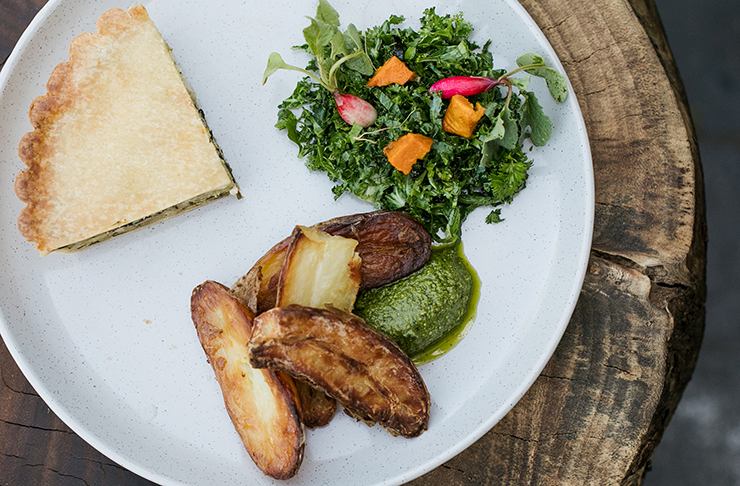 There is a large commercial kitchen on site where he and his wife will continue to also create food from their vegan line, Fenn Foods, which is sold throughout various delis across south-east Queensland. Absolutely amaze! It's a rarity something this special happens to the Coast, so make sure you do yourself a favour and make the trip to Lola's Pantry. And just remember, it's cool to be kind.
Want more? We've rounded up the best vegan cafes on the Sunshine Coast here.
Image credit: Amy Higg for The Urban List