We all love a good pamper at the salon, it's the ideal opportunity to sit back and relax and let the worries of the world wash over you. But you don't want your hair and beauty regime to come at the expense of the environment.
Did you know that the Australian hairdressing industry is responsible for sending more than 1-million kilograms of aluminium foil to landfill every year? Not to mention the nasty chemicals being washed down the drain and penetrating your skin during colour sessions and treatments.
As part of Sustainability Month here at Urban List, we want to share our top five sustainable salons on the Sunshine Coast, to make sure you're in the right hands.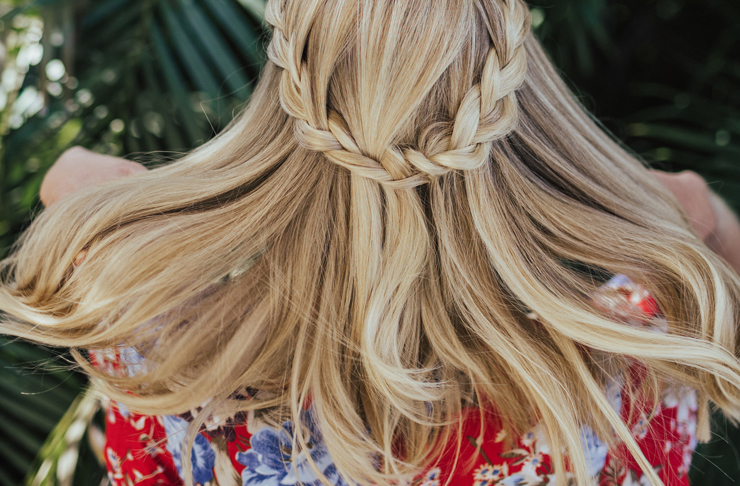 Si.Organics
Noosa
When owner of Si-Organics, Sam, began following an organic diet, it made her start to think bigger—why not afford others the same chemical-free luxury when it comes to their hair and beauty regime. "I now know that chemicals in skincare, haircare and cleaning products are absorbed into the bloodstream just as quickly and easily through the skin as they would be by swallowing or inhaling them. Organic products are free from all the nasties and give you a much better chance of keeping your body in a balanced, non-toxic state." Si.Organics uses Oway products, which are biodynamic and naturally derived; they are kind to your hair, health and the planet, but promise to perform at a high salon standard. They also come in stunning recyclable amber glass bottles.
Haras & Co
Peregian Beach
When you think about recycling, common materials such as paper, plastic and glass come to mind, but being part of Sustainable Salons Australia means Haras & Co recycles 95% of its waste, including aluminium colour tubes and even your hair! The collected hair is put into Hair Booms, which are used to soak up oil spills, particularly on the Great Barrier Reef. The hair can then be reused up to five times and is even more efficient in absorbing oil than commercial materials. Pretty impressive, huh? We always knew the team had knockout talent as colourists and hair stylists, but to know they're taking such big strides from a sustainability standpoint is a big plus for us.
Penny Black
Forest Glen
Penny Black Organic is Australia's first Certified Green Salon. What does that mean? It sees them collaborate with environmentalists and green chemists who monitor the safety and quality of everything in the salon—from the paint on the walls to the products they use. So while they're focused on making sure you leave the salon looking your absolute best, they also want you to feel good too, which is why their mantra is sustainable, eco-conscious and non-toxic. So, if you suffer from allergic reactions, are pregnant, have young children, or are unwell and need to avoid toxic chemicals, this is the salon for you.
Eco Organic
Cotton Tree
Eco Organic is one of the original sustainable salons on the Sunshine Coast to follow environmentally-friendly practices, and that's why it's one of our favourites. Specialising in ammonia-free colour, all of their products are also sulphate and paraben-free, so they're gentle on you and mother nature. Another nice touch is indulging in loose-leaf teas from the Silva Spoon, while you're being naturally pampered.
Hairganics
Currimundi
We love that Hairganics is all about practising sustainable hairdressing and using Australian-owned and made products that have been organically-sourced, are plant-based and cruelty-free. They want you to have naturally beautiful hair that doesn't cost the Earth, so you can sit back and relax and know that you're doing something special for yourself, without compromising the environment.
Image credit: Si.Organics