This year is flying. It's hard to believe we're already in April, and even crazier to think that this time last year, Sydney was in a citywide lockdown, bracing for all the scary unknowns that 2020 was set to deliver.
Trips overseas might be a while off for us, but if it's a culture dose you're after, you don't have to look too far. The Australian Ballet is back on stage with a super-impressive New York City-inspired triple bill that'll woo even non-ballet fans. Similarly, Hamilton is inspiring people that don't usually love musicals (that's me), and La Traviata is dialling up the drama of opera with fireworks and the backdrop of Sydney Harbour.
Otherwise, a limited-edition baklava croissant is on the loose, and a six-week-long block party in the CBD is giving you all the feels for a night out on the town.
Ready? Here's everything I'm excited to get out and see, drink, and eat in March.
Hit The CBD For This 6 Week Block Party
There used to be a time when the Sydney CBD was a bit of a cultural dead zone. Now though, it's a totally different story. From hole-in-the-wall specialty bars, underground discos, award-winning cocktails, live music, pool clubs, and spots for hard-to-find-wine, the CBD is easily one of the best spots to be after dark in Sydney.
Here to remind us just how good a night out in the CBD can be post-COVID is a brand new entertainment precinct and laneway festival. Called YCK Laneways, the new City of Sydney-supported precinct draws together 10 of the city's best small bars in an ongoing partnership that's all about art, music, culture, good vibes, and good nights. YCK Laneways will officially launch with a six-week-long block party. Running from Wednesday 7 April until Saturday 22 May, the mixed bag lineup includes both free and ticketed events covering fire dancing, art installations, live gigs, DJs, disco nights, burlesque, storytelling, poetry reading, comedy, trivia nights, drag queen bingo, and even wheelie bin art.
To see the full program of events and to register or buy tickets, head over here.
New York Dialects Is Ballet, In A New York State Of Mind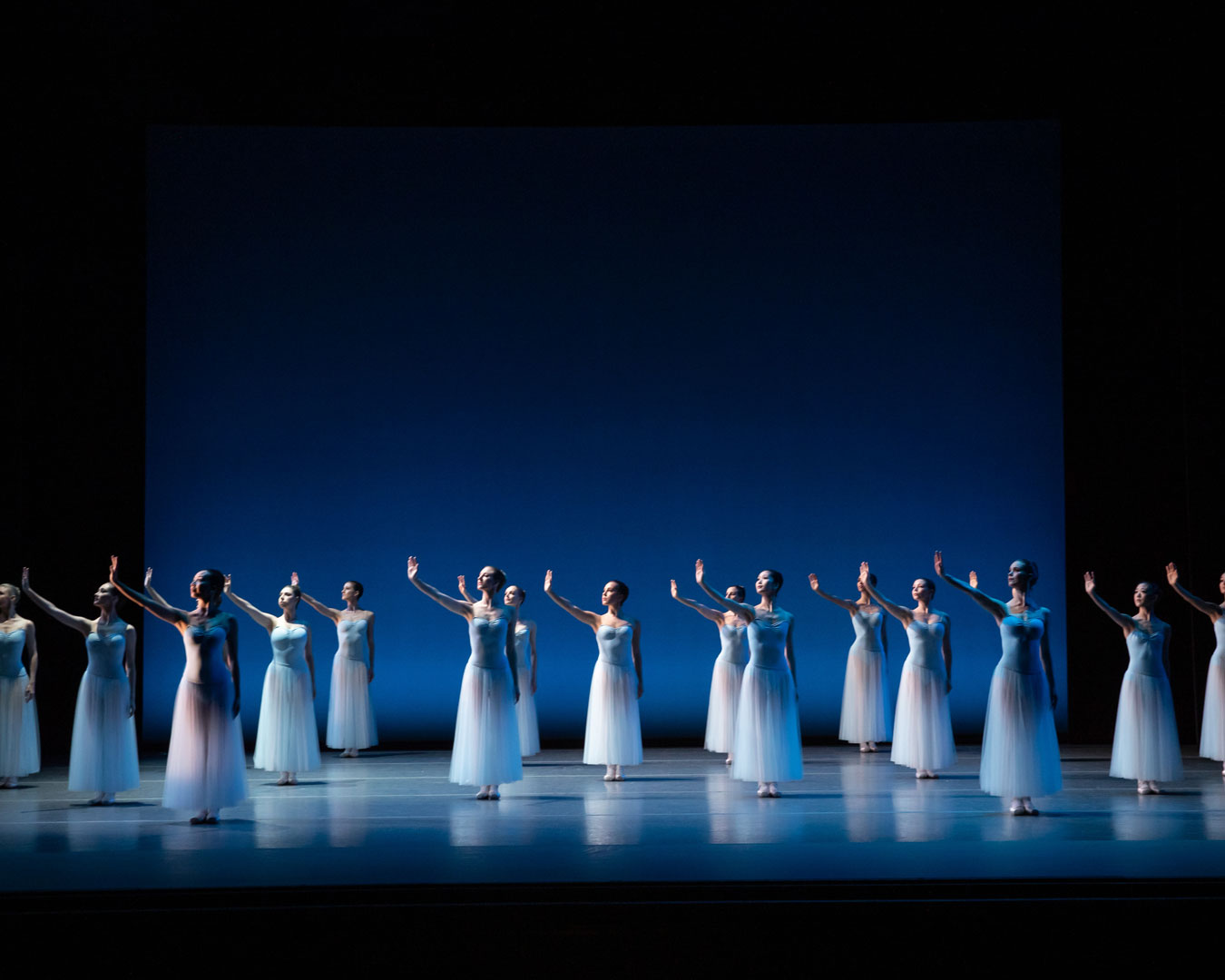 The Australian Ballet is back! April marks the first time the company has performed since the COVID shutdown. While the dancers kept us on our (pointe) toes during lockdown with wildly popular free ballet classes streamed from their living rooms, it's been a long time since these incredible artists have actually hit the stage. It's also the very first season under the company's brand new artistic director, David Hallberg—an American dancer with a career that spans the Bolshoi Theatre, the American Ballet, the Royal Ballet, and the Paris Opéra Ballet (to name a few).
Showing right now at the Sydney Opera House, New York Dialects is Hallberg's opening act—and it is a total breath of fresh air. A triple bill featuring three short ballets, New York Dialects is a stunning display of what ballet can be—and what the Australian Ballet can do. Serenade is a sea of powder blue tulle, described as "a dance in the moonlight" by its game-changing 20th-century choreographer, George Balanchine. The Four Temperaments (another Balanchine) from 1940s New York features angular, energetic shapes that feel totally in line with Abstract Expressionism and the arts and culture movement that rose up in NYC after WWII. Finally, Watermark is a spellbinding genderless ballet—a brand new piece from innovative NYC-based choreographer Pam Tanowitz, and the first new commission from Hallberg. Set to Pulitzer Prize-winning composer Caroline Shaw's music, it's abstract and moving, jarring and hypnotic.
New York Dialects is showing at the Opera House until Saturday 24 April. Grab your tickets here.
Scare Yourself Silly At SÉANCE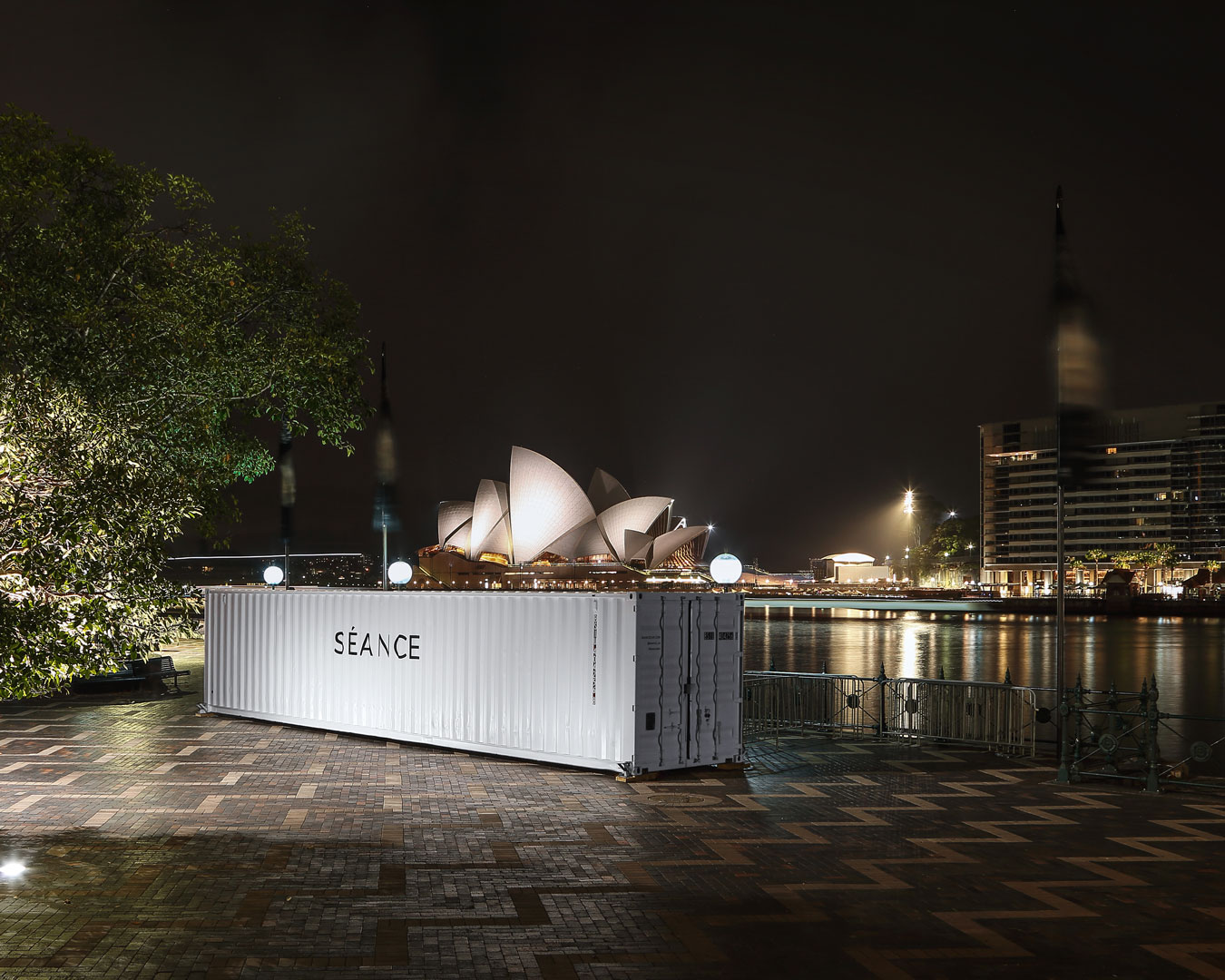 Spooky movies are not my jam (couldn't make it through the first 30 seconds of The Haunting of Hill House), but I am super curious about SÉANCE. An immersive experience created by the wicked Darkfield Australia crew, it's supposed to test your senses, flip your worldview upside down, and basically scare the hell out of you. Set inside a shipping container in total darkness, you'll be placed in the centre of a story that is, as the title suggests, a seance of sorts where you may (or may not) encounter ghostly presences. Featuring next-level audio design, your appreciation of the story as it unfolds is totally your own—no two experiences of SÉANCE are the same. Will you make it through the 20 minutes? You'll have to dive in to find out.
SÉANCE is running in Circular Quay from Thursday 8 April until Thursday 30 April. Tickets are $20 and you can find them here.
Channel Moody NYC Piano Bars At This New Spot In Glebe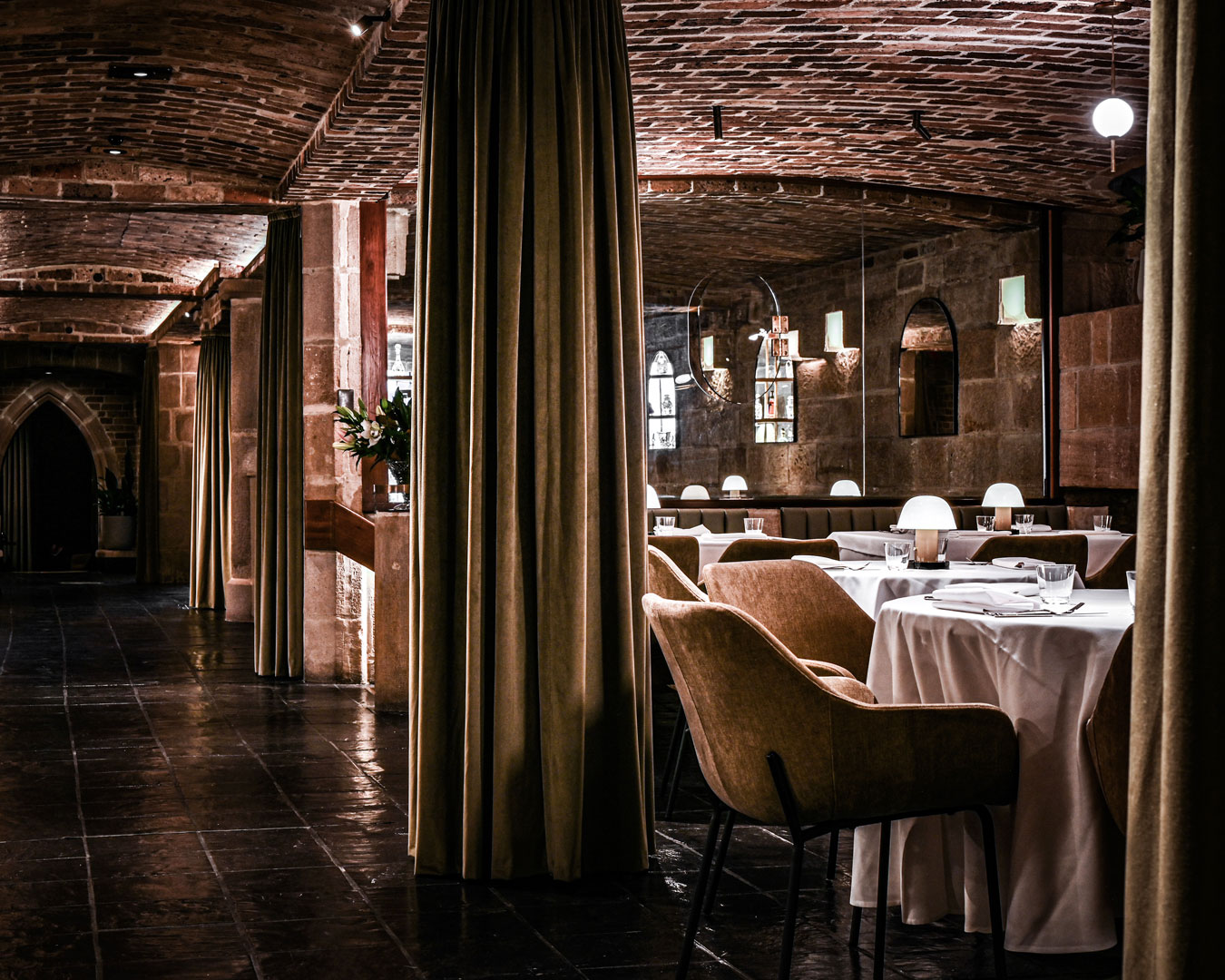 Need a new date night spot? No worries. Bringing the moody romance of New York City piano bars and Parisian brasseries to Sydney is Beckett's. Dreamt up by Jeff Schroeter (Bistro Moncur, Bayswater Brasserie) and playwright-director Wendy Beckett (whose play, Claudel will be showing at the Opera House this month), Beckett's is pouring perfect martinis in dainty glassware alongside Schroeter's legendary vanilla lobster, some porcini and spinach arancini, and—my favourite—Never Never gin and beetroot cured Mt Cook salmon with Yarra Valley salmon pearls. I also love that Schroeter has revived Thievery's iconic burnt butter hummus (it's on the menu under "Stolen Hummus") and sommelier Sasha Siljanovic's hard-to-find Pinot Noir from Oregon. It's fancy, it's fun, and there's a pianist playing nightly too. More info is here.
Try This Limited Edition Baklava Croissant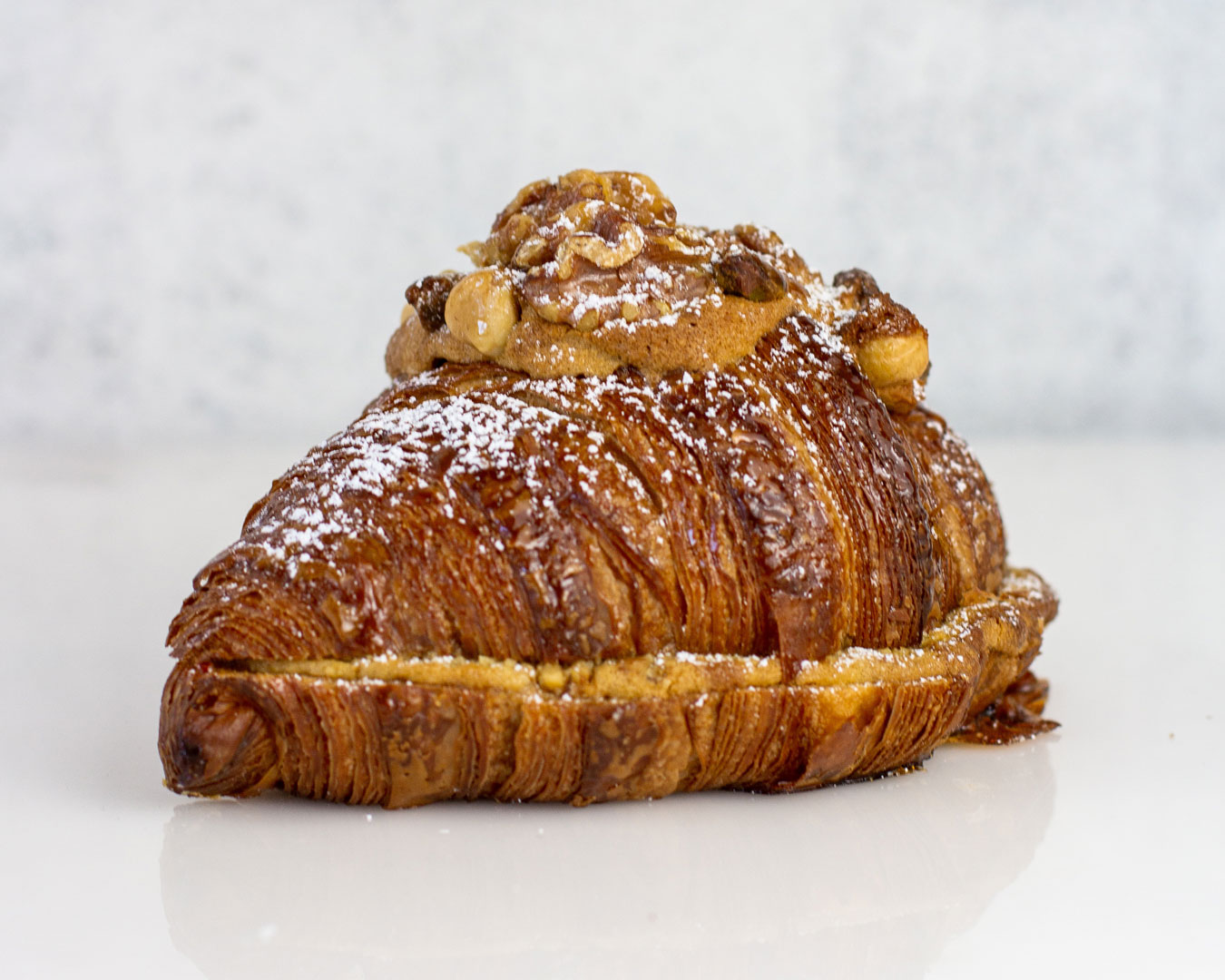 Yes, a baklava croissant exists in Sydney right now. Dreamt up by the creative geniuses of Banksia Bakehouse, this hybrid treat is a monthly special, meaning it's here for a good time, not a long time (until Friday 30 April). Featuring a baklava filling with almonds, walnuts, pistachios, and honey lemon clove syrup with pistachio frangipane, there's really not much more to say other than hurry up and go get yourself one!
Seeing Hamilton? Make A Night Of It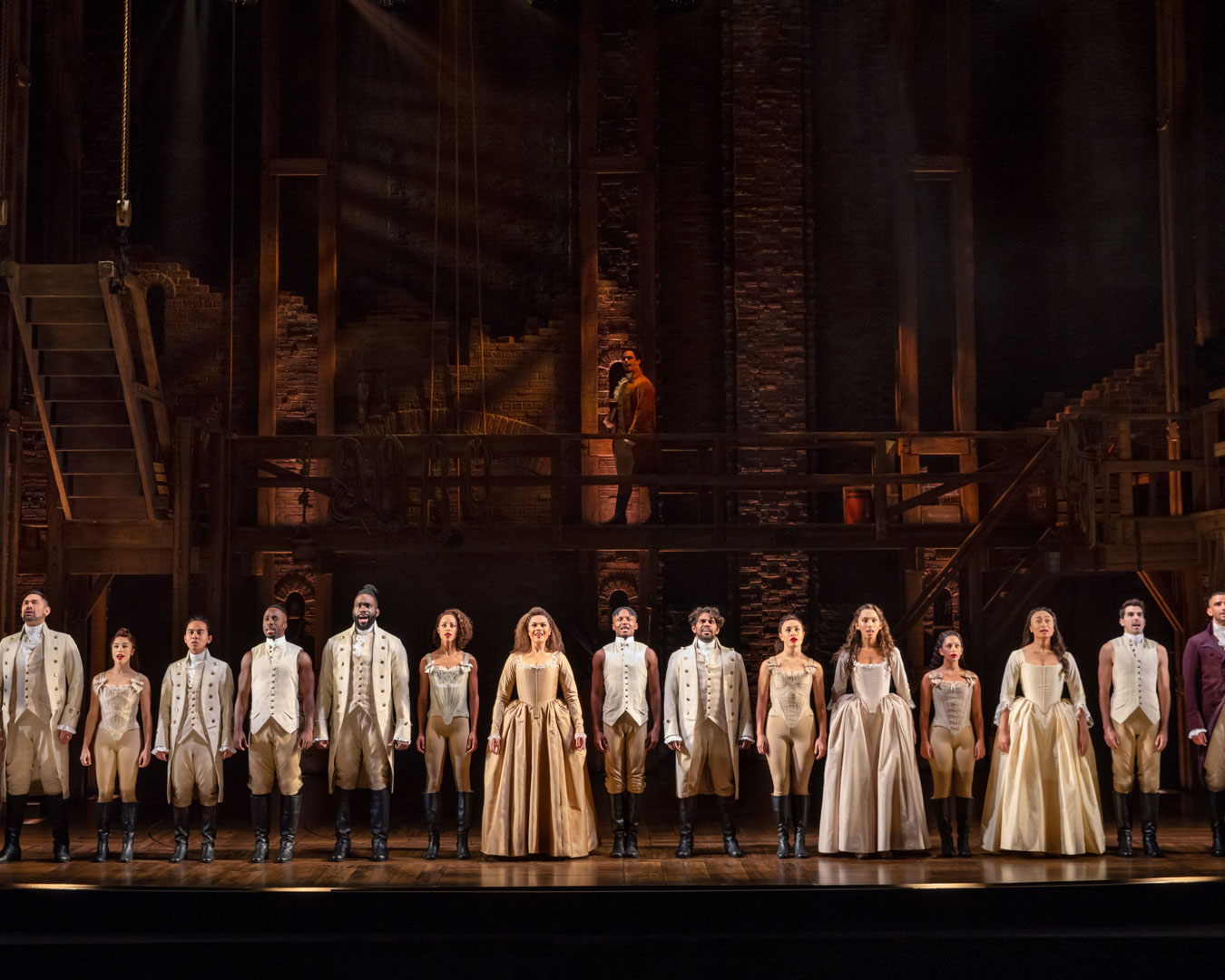 If you've scored yourself tickets to the most talked-about show in Sydney (chances are you have, the show broke box office records for ticket sales)—first of all, get ready to be blown away. No doubt, die-hard Hamilton stans will be comparing the Aussie cast to the OG, but if, like me, you're not super into musical theatre, you'll love the sheer genius of the whole production. From the raps to the choreography and the symbolism, it's an epic new approach to musical storytelling that totally deserves the hype.
If you're keen to make a night of it, The Star has stacks of pre and post-theatre options to keep the Hamilton vibes flowing. For pre-show dining, my top picks would be newbie Cucina Purto, Sokyo for sushi that will change your life, or the legendary Black Bar & Grill who is dishing out a wagyu cheeseburger special made with potato bun, maple bacon, caramelised onion, and pickles ($22). Each of the restaurants is serving a set of Hamilton-inspired founding fathers cocktails too—try "The Jefferson", a mix of cognac, rye, and Peychauds bitters, that's served with an Absinth rinse. And if you really want to go all out, The Star is doing a Hamilton staycation package too, which includes two A-reserve tickets, dining credit, and an overnight stay in a Star Suite at The Star Grande Hotel. To book contact The Star on 1800 700 700 and quote "Hamilton Suite".
Still haven't got Hamilton tickets? Head over here.
Last Chance: See The Spectacle Of La Traviata On Sydney Harbour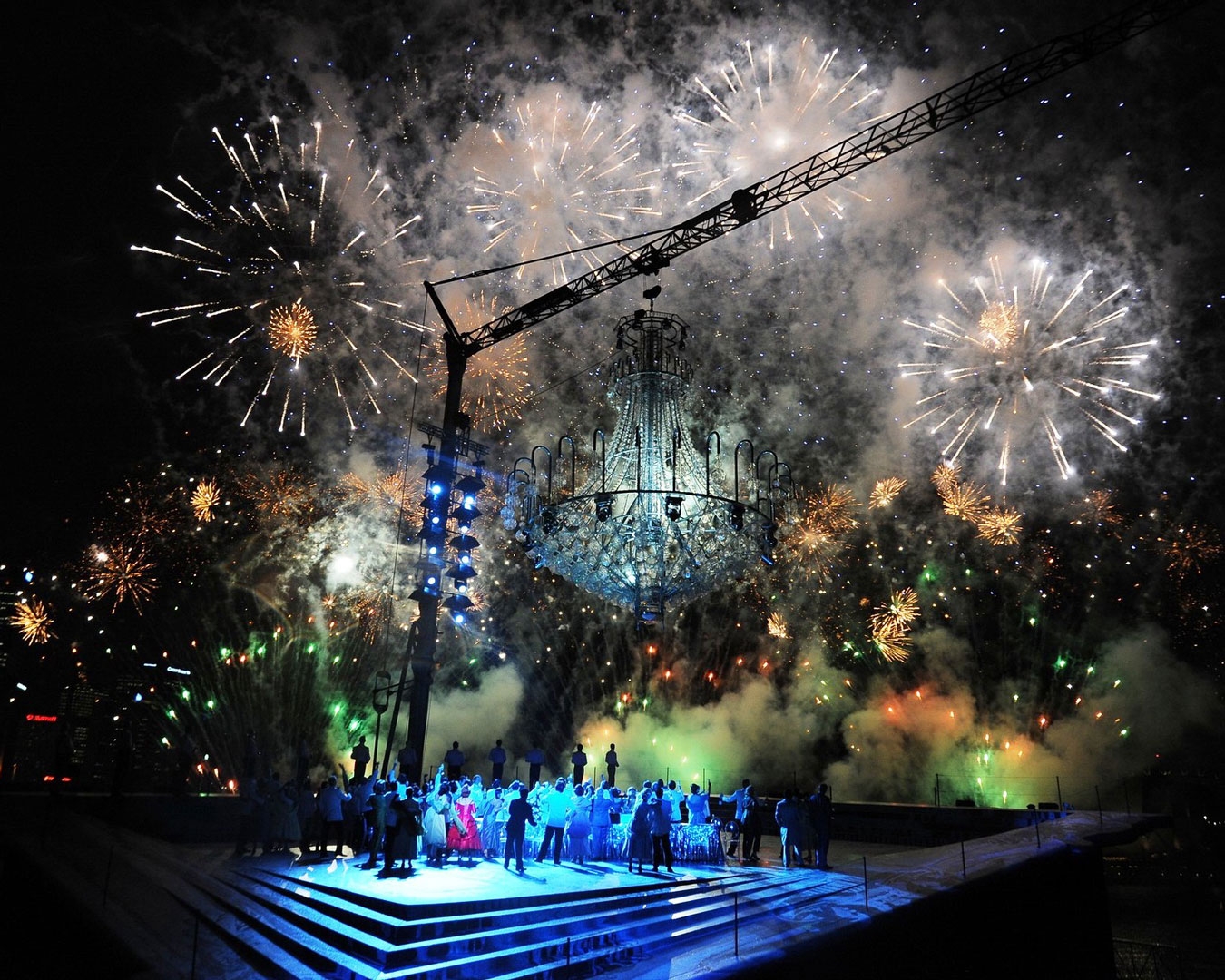 It was one of the major events unceremoniously cancelled by COVID last year—but it's back, it's happening, and there will be fireworks. Opera Australia's Handa Opera on Sydney Harbour takes the lavish drama of opera and multiplies it by about a thousand. Hosted on a custom-built overwater stage with an enormous and breathtaking 3.5-tonne, nine-metre high chandelier, the opera on show is the iconic La Traviata, complete with on-site bars and restaurants, an Italian-themed menu at the HSBC Platinum Club, aforementioned fireworks every night, and a view of the prettiest harbour in the world.
For the unacquainted or the opera-fresh (that'd be me), Verdi's La Traviata is the opera that inspired Moulin Rouge. It also features songs you'll absolutely know—the legendary drinking song Brindisi, and the heart-melting aria Sempre Libera.
La Traviata is showing until Sunday 25 April. Tickets are available here.
MORE IDEAS?
And for even more fun stuff to do in Sydney this month, head over here.
Sammy Preston is the editor at Urban List Sydney.
Image credit: David Li, Daniel Boud, Darkfield Australia, David Li, Banksia Bakehouse, Daniel Boud, Opera Australia