Welcome to February, Sydney. We might be entering the last few weeks of summer, but this month does not disappoint in terms of outdoorsy, warm-weather things to do.
This month, live music is officially back on the agenda in Sydney, and while we're not quite ready to rave at summer festivals and get sweaty at the club, it is a step closer to a new kind of normal, and it's awesome to see a lil' creativity and newness in this space too. Like Ragazzi's partnership with the City Recital Hall, which will have you vibing a pretty eclectic mix of live beats as you twirl your pasta fork in the laneway at Angel Place. Then, Sunset Piazza, a similarly Italo-themed outdoor music festival that mixes cannoli and Aperol spritz with Peking Duk.
When you are out and about, remember to stay COVID safe, follow NSW Government health advice and restrictions, wear a mask when you are required to do so.
Ready? Here's everything I'm excited to get out and do, drink, and eat in February.
Turn Up The Heat With Bottomless Lunch At Long Chim
If you're ready to swap poached eggs and mimosas for something a whole lot spicier—add Long Chim's brand new Saturday lunch to your hitlist. Hosted throughout February and March for a cruisy $45 per person (plus $90 for free-flowing drinks), this is definitely the ticket if you like long, boozy lunches on the weekend and you don't mind a smack of spice too. On the menu is a young jackfruit Hung Leh with sweet potato, shallots, and housemade pickled garlic. There's also Nong's Eggplant, with pork prawn, yellow bean, Thai basil, and chili, and a Shorthorn rump steak grapow with fried local duck egg and holy basil.
Long Chim is one of my favourite restaurants in Sydney—it really is one of our best spots to lap up all the electric, powerful flavours of proper Thai street food, and for a pretty chill price too. If you haven't been, this will be a great opportunity to suss it out (and to see if you can handle the heat, of course). See the full menu and make a booking here.
Hit Up Sunset Piazza, The Italo-Themed Music Festival Sydney Always Needed
I would like to salute whoever dreamed up this festival concept (hello, City of Sydney). Called Sunset Piazza, it ticks a lot of boxes: tickets are cheap ($25), the music and performance line-up is a mixed bag and full of vibes, and the snacks and drinks game reads more like the menu from an Italian trattoria I'd like to visit than a festival bar (antipasti, panini, Negroni, and spritz all feature).
With performances from Alex The Astronaut, Allday, Cumbiamuffin, Ensemble Offspring, JK-47, Kwame, Peking Duk, and Sneaky Sound System, as well as comedy, opera, cabaret, and more—this is definitely the place to be for the remaining few weekends of summer. More info and tickets are here.
Kick Off Your Weekends At MCA Late
Fact: As well as being one of Sydney's most exciting museums, the Museum of Contemporary Art also has one of the best rooftops in the city. While it isn't a fully-fledged bar you can visit for post-work drinks on a Friday, as part of the NSW Government's new Culture Up Late program, the museum has extended its once-a-month Friday night ARTBAR program to include every Friday night this month. And they've really dialed things up this time too.
Dubbed MCA Late, Maybe Sammy is in charge of cocktails with a dedicated menu (the eucalyptus gimlet sounds like a dream), and on Friday 12 February, they're doing a cocktail masterclass. Sydney Dance Company will be doing a roving performance through the galleries, a roster of DJs handpicked by the legends at FBi Radio will be hitting the rooftop terrace; there will be a performance from First Nations dance company Jannawi Dance Clan, and a live experimental durational music performance by Chris Abrahams. All that, and a sparkly view of the harbour at dusk too. Check out the program here.
Feel The Romance At Ragazzi And City Recital Hall's New Summer Lunch Series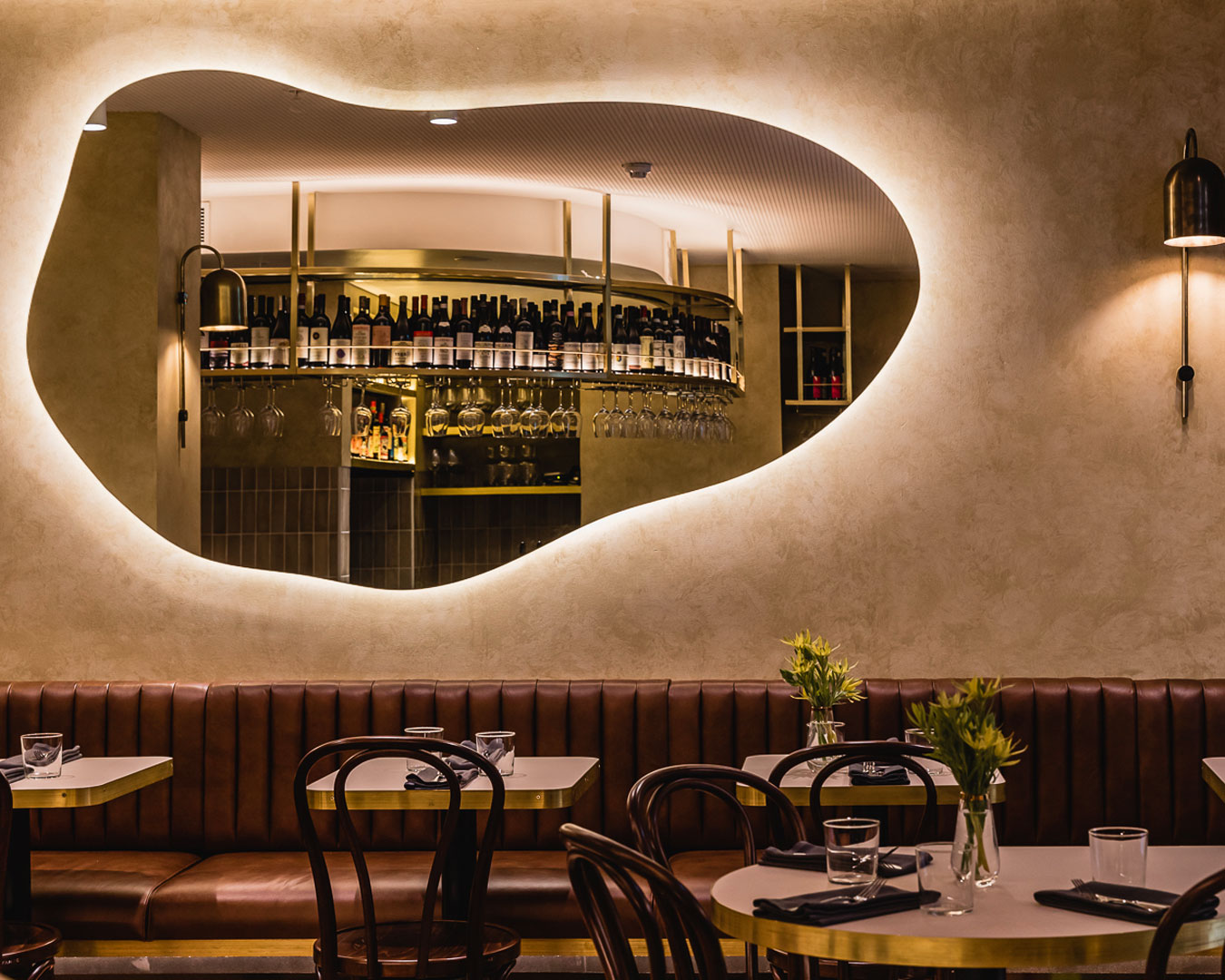 If fresh pasta, delicious natural wine, and a little live music in a city laneway sounds like your kind of February mood, Summer Lunch Series is for you. Running every weekend until Sunday 21 February and featuring a super eclectic line-up of performances, this isn't your average DJ-spinning-in-the-corner kind of restaurant gig. CRH has developed a program of live laneway performances that tick off tango, funk, Americana, and soul, which you'll tune into as you work you way through Ragazzi's dedicated menu (featuring things like pig's head and mozzarella croquettes and a spanner crab linguini). Tickets, as well as details on the line-up, are here.
Go See High Ground, A Powerful Revenge Film That Reckons With Our Troubled Past
Screening as part of the Sydney Film Festival, this totally commanding film from director Stephen Maxwell Johnson tells the story of a terrible massacre and a boy that survives to struggle with revenge from behind the power of a WW1-era rifle.
Starring Simon Baker and Jacob Junior Nayinggul, it's violent and alarming, but then movies that expose Australia's devastating colonial legacy are few and far between—as are scripts that shed more light on the First Nations experience of invasion. High Ground is pretty fearless in this regard, which makes it an important film in order to see and appreciate more of the truth of early Australia (Warwick Thornton's Sweet Country, which is currently streaming on Stan, is another moving narrative of this ilk). With the Northern Territory as its breathtaking backdrop, and a totally visceral soundtrack, filled with a chorus of Arnhem Land insects and crunchy dessert shrubs torn apart by the crack of rifle shots—High Ground is a must-watch this year. It's screening at Palace Cinemas now.
Reflect On The Turbulent Year That Was 2020 At The Photos1440 Exhibition
From climate change to COVID, a lot of wild stuff happened in 2020. While the turbulence that surfaced across the year has hardly left us—if you are looking for a way to take a moment of pause and reflect on all that's passed this month, add a visit to the Photos1440 exhibition to your to-do list. Now in its 10th year and hosted at the NSW State Library, the exhibition includes around 200 published and unpublished images captured by Sydney Morning Herald photographers across the past year.
Featuring work from Herald chief photographer Nick Moir and Gold Walkley winner Kate Geraghty, Photos1440 charts the year in powerful, harrowing, charged images, from the Black Summer fires and the city engulfed in smoke, to the raw, necessary emotion in our Black Lives Matter protests (above is an image of David Dungay's nephew, Paul Silva, near Sydney Town Hall, by James Brickwood), and the stranger-than-fiction moments of life in the pandemic.
Photos1440 is a free show and runs until Sunday 25 April. More info is here.
For more fun stuff to do in Sydney this month, head over here.
Sammy Preston is the editor at Urban List Sydney.
Image credit: Sam Whiteside, Long Chim, Bianca-De-Marchi, Nikki To, James Brickwood