Splurging on homewares is one of our favourite past times, and with Christmas approaching at the speed of light, we thought it high time we round up some absolutely beautiful finds that are worth spending your hard-earned pennies on (or forcing someone else to on your behalf).
Tucked into the grounds of Fremantle Arts Centre FOUND is a wonderland of top notch goods made by WA local artists and makers. From ceramics and woodwork to books and textiles, they've got plenty to take a gander at.
We couldn't help but do the gandering for you, so we've listed seven totally amazing items that we think you should add to your splurge list.
#1 Civilization By William A. Ewing
A coffee table book is pretty much essential for anyone who wants to appear to have their sitch together, and this one by William A. Ewing is a beauty. Broken up into chapters like Hive, Flow and Escape, it's a curated book of photographs, which study civilisations and how they do and don't work together, accompanied by essays and commentary. Positively moving and thought-provoking stuff, your mates won't mind taking a flick through this while they wait for you to get ready.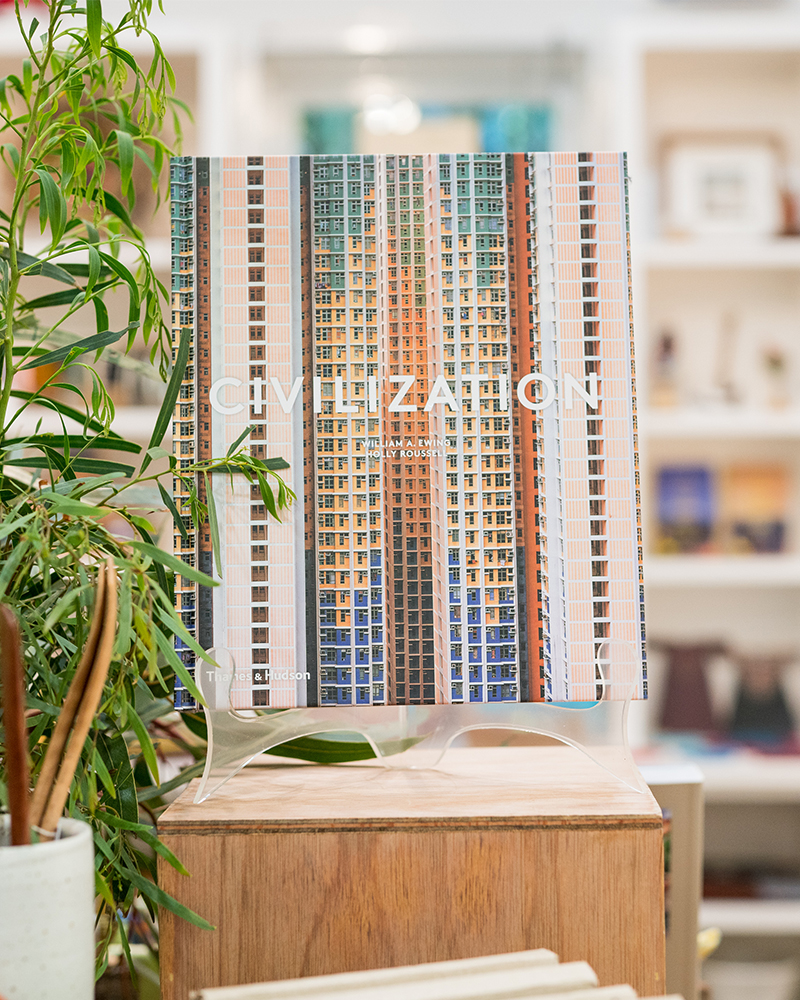 #2 Urban Stoneware
We bet you can list five people who have the blue, beige or brown Ikea plates. It's time to create a talking point at your next dinner party with some unique stoneware by local ceramicist Stewart Scambler. That way, even if your cooking ain't the greatest, at least you'll be serving up delicious plates, right? We call that compensation, at its finest.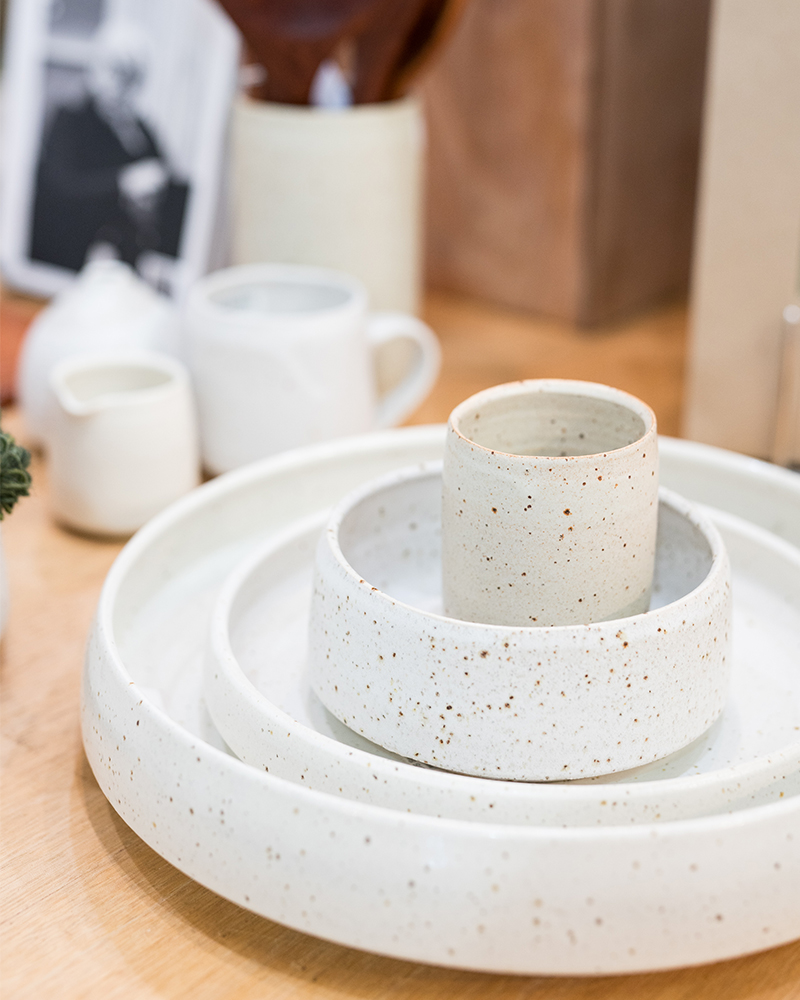 #3 Doco Timber Serving Spoons
Grab some timber serving spoons by local wood designer Tony Docherty and you'll be serving your salad with a backstory. Tony has a huge focus on sustainability, which really floats our boat. He gets his wood from old farms, buildings, bridges and sustainable milling and uses just about every ounce of it in the making of his boards, spoons, knives and bowls. His serving spoons are made using sheoak and jarrah, two of our favourite woods.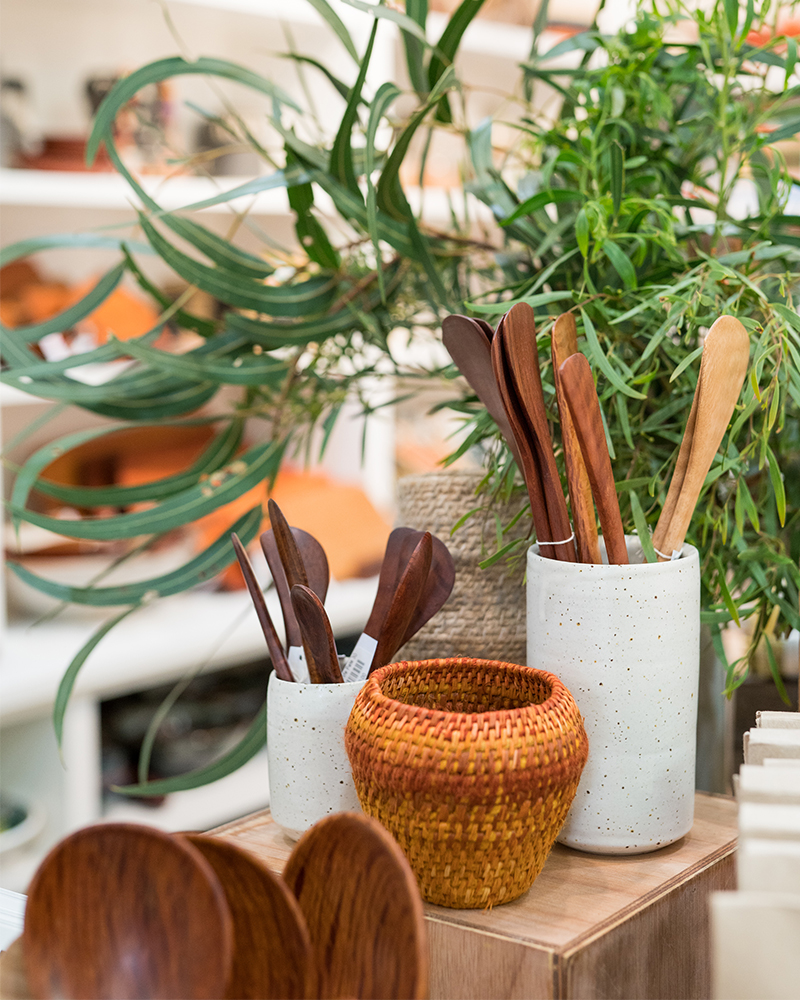 #4 Australian Native Incense
If you're not burning incense on the regular you're definitely not as relaxed as you could be. So chill, get some of this delightfully scented staple from Addition Studio and sniff away at the eucalyptus and acacia blend.
#5 Art Tapas Board
Cheese boards are basically a work of art these days, so why not serve your food art on some actual art? Sa Sa Marr tapas boards are made by Dunsborough local Sarmarie Higgins and each one is as beautiful as it is unique.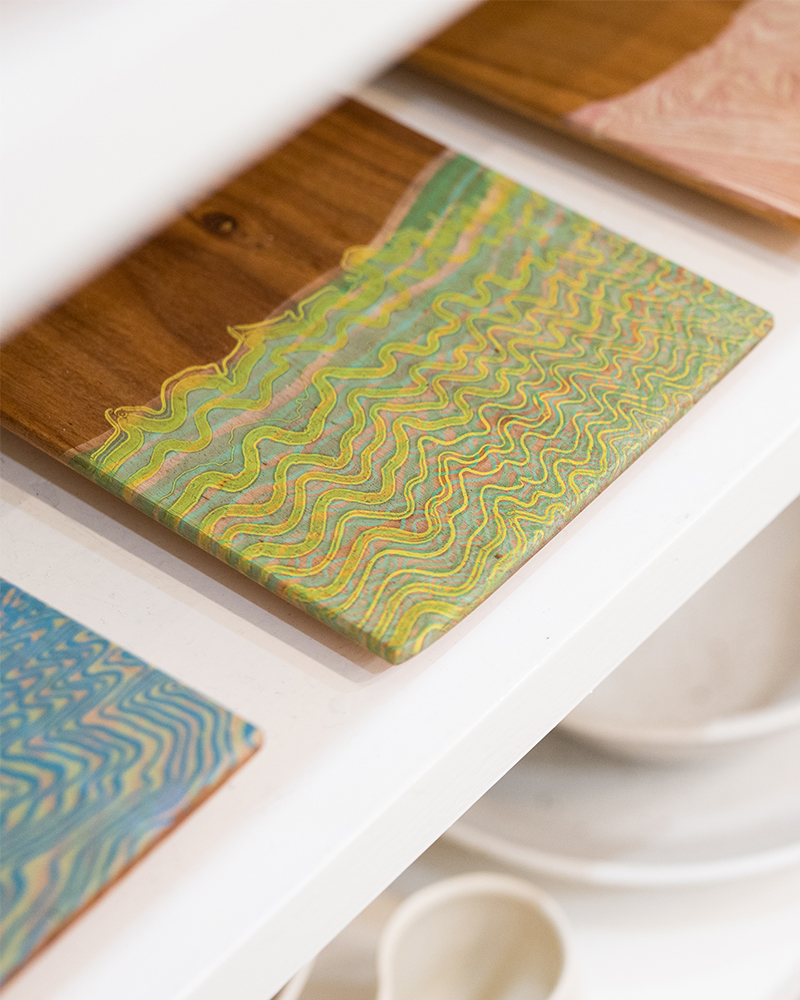 #6 Wooden Salt And Pepper Mills
Good quality salt and pepper grinders are an absolute must-have in any kitchen and these beauties by Mark Nagtzaam have us weak at the knees. Handmade in Margaret River using the best quality Danish ceramic mechanisms, these mills are works of art (and make for a great gift too).
#7 Tjanpi Woven Basket
The Tjanpi Desert Weavers are made up of over 400 Indigenous women from the remote central desert of Australia (covering more than 350,000 square kilometres across Western Australia, the Northern Territory and South Australia). These women come together to create some of the most beautiful hand-woven baskets and sculptures we've ever laid eyes on.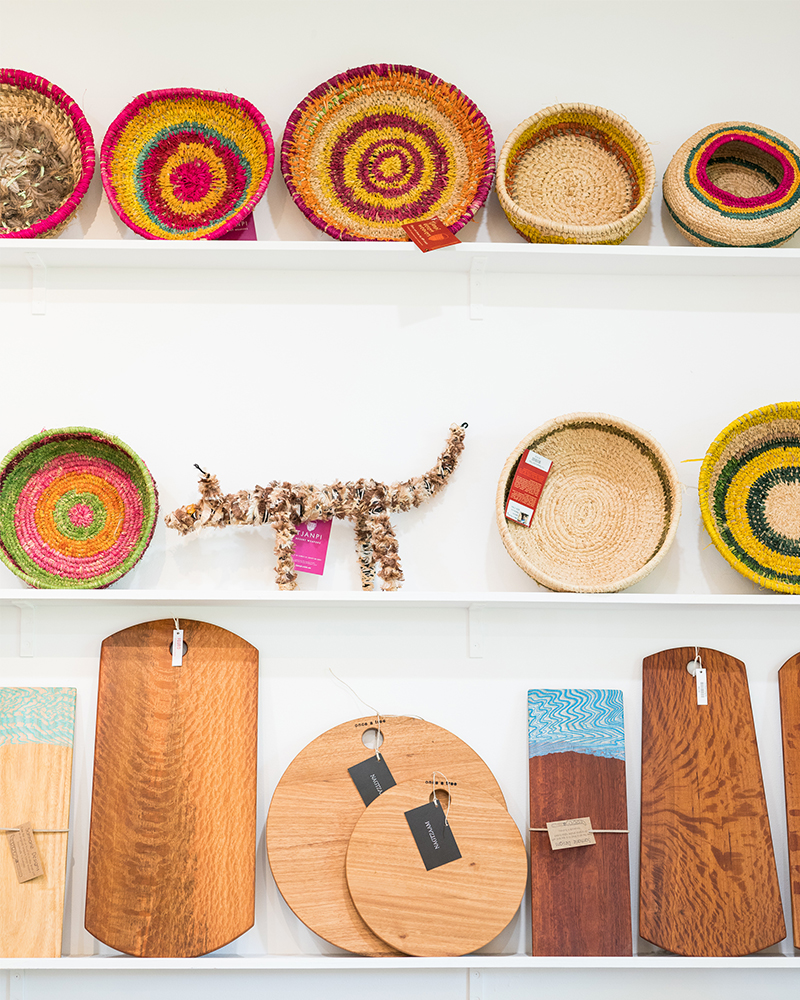 Got more money to burn? Check out FOUND at Fremantle Arts Centre.
Image credit: Louise Coghill
Editor's Note: This article was produced in partnership with FOUND at Fremantle Arts Centre. To find out more about who we work with (and why!), read our editorial policy here