Itching to get away but can't afford the time it takes to get to Exmouth or Esperance? Not to worry, we've found a luxe staycation that will blow you away, and it's just an hour out of the Perth CBD.
So where on earth could this mystery location be and why haven't you heard of it before? Head up towards the outskirts of Toodyay, one of WA's quaintest towns, and you'll find holiday gold.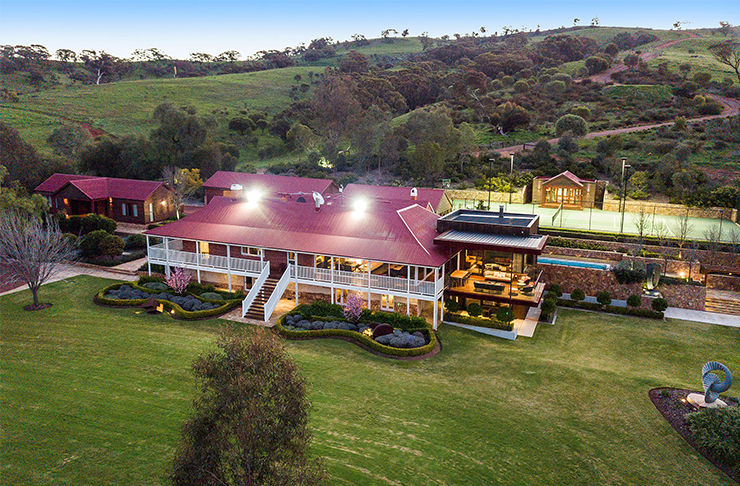 Deepdale Farm is no new kid on the block, but this historical property has only been open to the public for the past year. In fact, the picturesque homestead is actually one of the oldest Dames in the state, having been built in the 1850s by Lionel Lukin. This has got to be the most luxurious farm stay experience you'll find. It's still a working lifestyle property, with cattle and crops surrounding the expansive homestead facilities.
From the moment you wind down the gumtree lined driveway it's clear you're up for a pretty special experience. Perfectly manicured lawns guide the way through the 2.5-hectare garden: it's an ideal backdrop for the outdoor art collection. Fans of Sculpture by The Sea may recognise some familiar pieces from both the Bondi and Cottesloe annual exhibitions.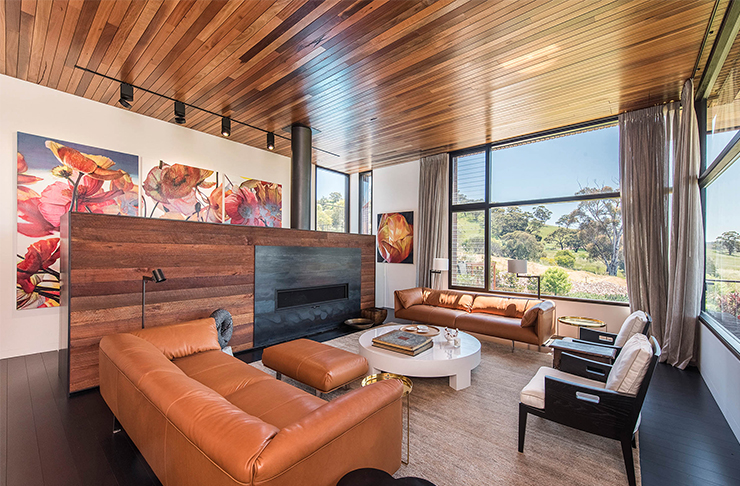 Jaw-dropping interiors match the refined exteriors, with architectural additions expanding the living space and outdoor entertaining areas utilising iconic Toodyay stone. Think modern opulence meets heritage chic. Low slung leather couches, subtle lighting and Italian marble bathrooms are married with ornate pressed tin ceilings and original wooden floorboards. While the homestead and the newly built guest house sleeping up to 16, there is guaranteed to be a wrestle among your crew for the prime sleeping spot.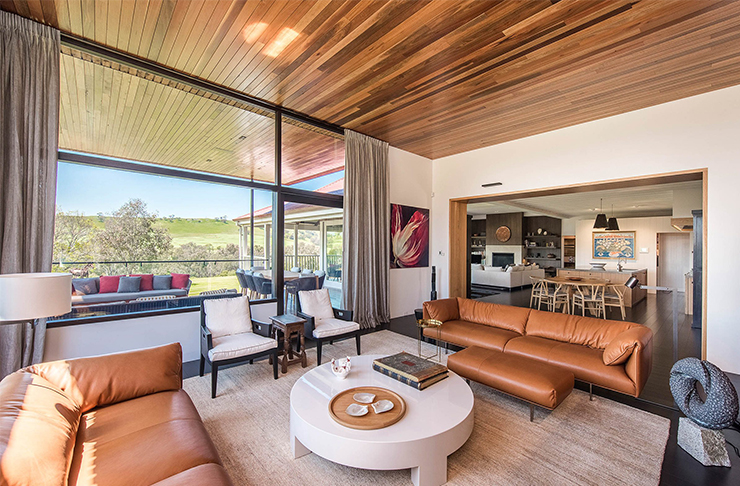 The question is: exactly which is the favourite for a slumber? The master bedroom is up there with its epic views, plush carpet and French chandelier. However, the bunk beds are like Ikea on steroids: it's a dream bedroom for kids big and small. Then again, the downstairs den leads out to its own private enclave and a couple of bedrooms that are a history fanatics dream. As part of the properties original convict accommodation, the windows still have their metal bars intact; but with heated floors and angora rugs, it's a far cry from those prison days. Kids are well catered for too, with a massive treehouse, a fully restored woolshed and a museum to engage curious little minds.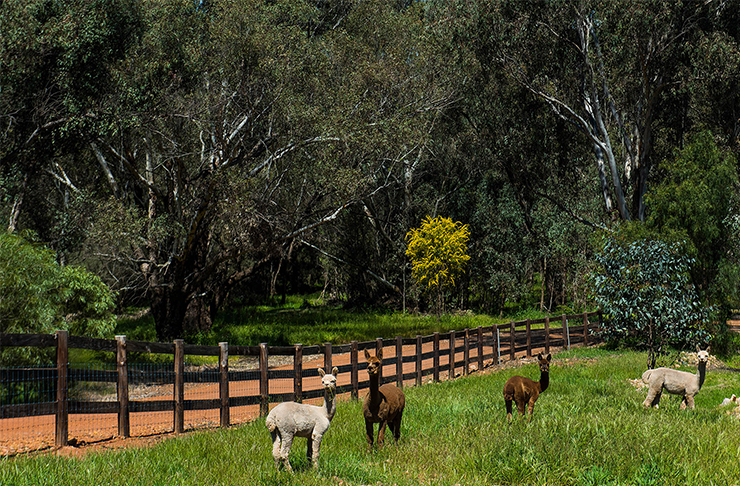 If you squint in the sunlight the undulating hills of the Avon Valley could almost be mistaken for dusty hillsides of Tuscany, or lush green valleys of Wales—depending on the season. Look a bit closer and you'll see the unmistakable native bush that lines the Avon River which rushes through the property. Take a stroll down one of the many walking trails that have been carved out. It's perfect for an early morning run or a post-lunch, pre-siesta amble. You'll have plenty of company out there too—the farm has a resident menagerie of cute farm animals. Rescue animals including alpacas, sheep, mini goats and pigs all call Deepdale home.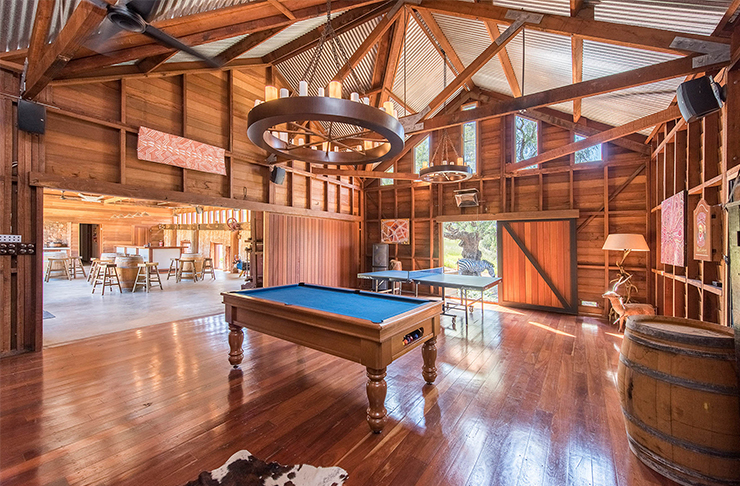 You'll want to make sure you're well-rested for the evening as the barn is equipped for some serious good times. Don't be deceived by the name, this is no ordinary barn. A restored shearing shed, the space is chock full of entertaining essentials. Private bar? Check. Pizza oven and commercial-grade kitchen? Check. 12 seater table, lounge space and wrap-around veranda? Check. Pool table and table tennis? Check. BBQs and outdoor fire pit? Check. Dance floor, rustic chandeliers, cowhides and surround sound system? Check, check, check, check. The gardens and sculptures are illuminated at night; along with the pathways so you can find your way back to your room with more than just starlight as a guide.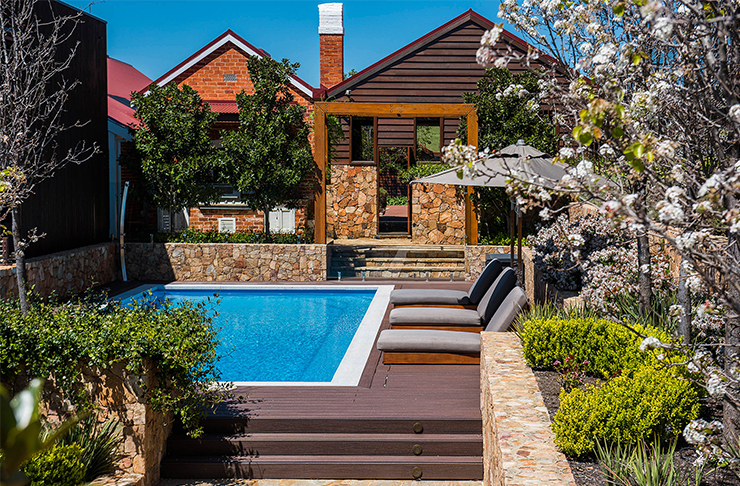 While there is plenty to keep you busy here for the whole stay, don't let that stop you from a bit of regional exploration. Toodyay is well worth a visit and the bakery is famed for its meat pies. Nothing says luxury like heading home to enjoy an award-winning pie and iced coffee on the deck of your private heated pool, or as a spectator on the side of the homestead's tennis court. Yep, there is also a gym, if you couldn't resist a vanilla slice for dessert.
With all of this decadence, you can of course arrive by air if you'd prefer. The view from the helipad is worth the flight alone, but on this occasion, the destination is definitely what the journey is all about.
Looking for more local escapes? Look no further.
Image credit: Deepdale Farm