Whitford-ians, remember when we told you an awesome new foodie hub was coming to your hood? Well, it's now open and we've got the low down on all of the delicious goodies being dished out, and it's safe to say you're never going to need to trek into the city ever again!
Westfield Whitford City has undergone a $75 million redevelopment and transformed into a foodie and entertainment destination unlike anything we've ever seen in the northern 'burbs before.
With restaurants that run the gamut from Thai, Korean and Chinese cuisine to New York diner-style eats and chocolate heaven, the new precinct features alfresco dining, ocean views and stylish interiors. And with Event Cinemas, live music and micro brewery, suburban boredom is now a thing of the past.
Here's everything you need to eat in the northern 'burb's newest foodie hot spot.
King's Feast | Hunter & Barrel
Fresh off the plane from the east coast, Hunter & Barrel is all about meats cooked low and slow, as well as barrel aged bevvies. Bring your best bro and order the King's Feast which will get you some lemon myrtle chicken, roast lamb shoulder, farmer's sausages, grilled squid, thick cut chips, chopped green salad and grilled flatbread. Can we get a fist bump?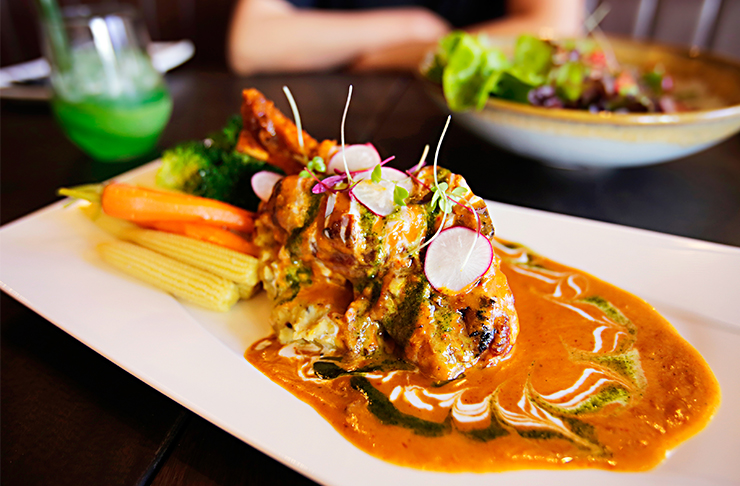 Massaman Lamb Shank | Bangkok Brothers
You might think the go-to dish at a Thai restaurant would be the pad Thai, but at Bangkok Brothers it's got to be the massaman lamb shanks. Tender, fall-off-the-bone lamb, soaked in a deliciously rich massaman sauce and served with lentil puree—order a side of roti to mop everything up with and you're all set.
Steak | Whitfords Brewing Company
The ocean views aren't the only thing there is to boast about at the brand new Whitfords Brewing Company. A brother venue to the Northbridge Brewing Co, you can expect the same sort of delicious food and brews here, but it's the steak that we're super excited about. Paired with several rounds of chilli beer, of course.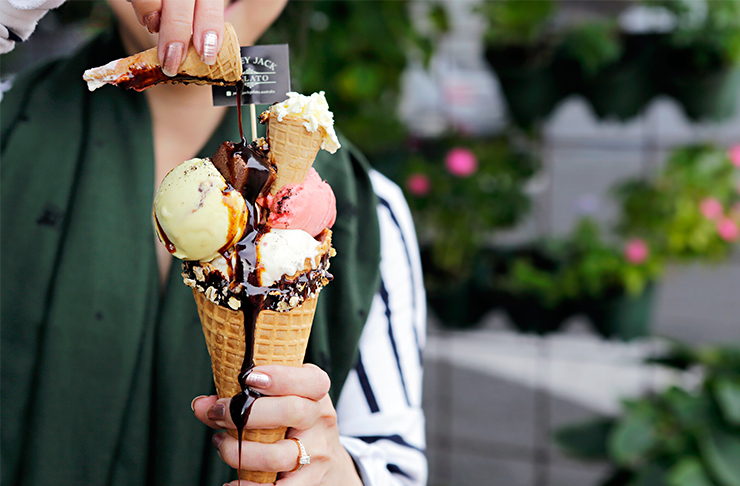 Little Mostro | Jersey Jack Gelato
You've probably seen pictures of the Little Mostro from Jersey Jack Gelato clogging up your Instagram for months, but it's got to be seen to be believed. A massive waffle cone, jam packed with three scoops of ice cream and topped with two mini waffle cones filled with chocolate sauce, because #whythehecknot.
Kimchi Pancake | Gami Chicken & Beer
Along with a serving of half and half fried chicken, grab the pan-fried kimchi pancake and don't look back. Made with pickled cabbage and vegetables in a spicy pancake batter, one taste of this Korean delight and you'll be wondering why you ever ate regular pancakes.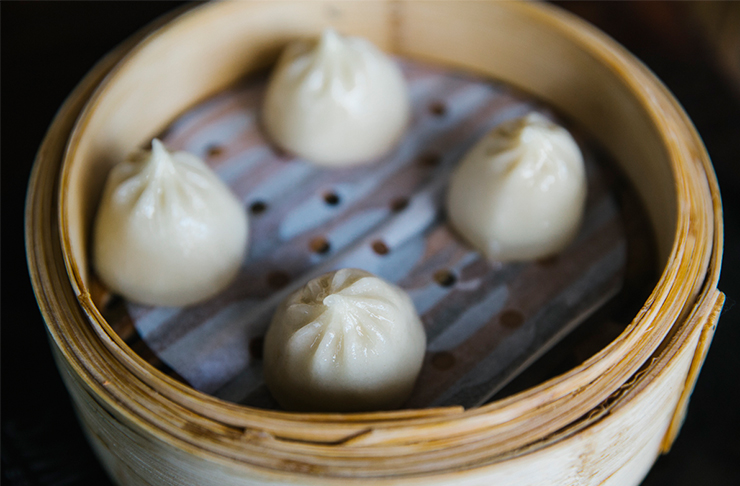 Shanghainese Dumplings | Miss Chow's
Whitford-ians (we're making this a thing, FYI) get excited because everyone's favourite Claremont Chinese restaurant has swung its doors open in your neck of the woods. That means you can chow down on their D.E.L.I.C.I.O.U.S. Shanghainese dumplings much more regularly than you do now. Filled with minced pork and bursting with hot soup—it's a one pop and you can't stop scenario, just don't burn your mouth!
Fantastic Popsicle Fondue | Max Brenner
Choose just about anything and you'll be in heaven at Max Brenner, but it's the fantastic popsicle fondue that gets big points for the novelty factor. You'll get to dunk two rich and creamy vanilla popsicles in melted milk chocolate before topping them with caramelised pecans and sprinkles. Yum!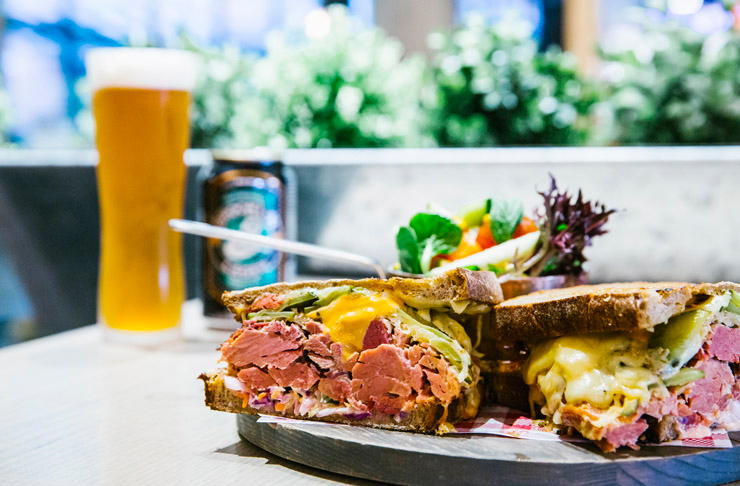 Reuben Sandwich | East Village
East Village's Reuben sandwich is famous for a reason—it's mind-blowingly delicious. Filled with more corned beef than you can fit in your mouth, pickles, sauerkraut, Swiss cheese and coleslaw, smothered in a tangy home-made dressing, it's $18 well spent.
Editor's note: This article is proudly sponsored by Westfield Whitford City and endorsed by The Urban List. Thank you for supporting the sponsors who make The Urban List possible. Click here for more information on our editorial policy.
Image credit: Westfield Whitford City, Nancy Hanna, Louise Coghill and Elle Borgward