Whether you're looking for an insane collection of Japanese whiskey, a place to dance the night away or some out-of-this-world bar snacks, Goody Twos in Hibernian Place is where you need to be.
Goody Twos comes to us from Perth hospo rockstars Andy Freeman (Varnish on King, Big Bopper and Hadiqa are just a few of his other spots around town), Eamon Sullivan and Scott Bridger (the power duo behind Bib & Tucker and May Street Larder) and if their first venture together is anything to go by, we've got our fingers crossed for many more.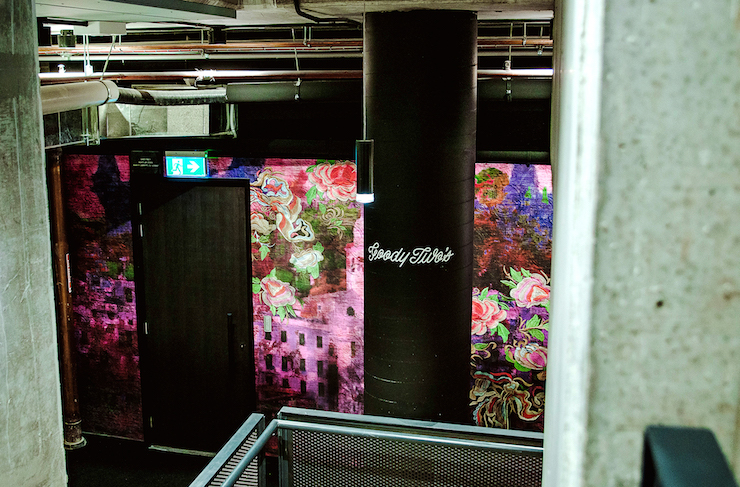 Easy enough to find, once you've taken the stairs down from Hibernian Place you'll be greeted by one heck of a statement wall (we have a feeling you'll be seeing it pop up on your Insta feeds for a while to come) before entering through a big black door into what feels like a whole new world.
The space is swanky with a capital S but doesn't feel pretentious at all. Think plush couches, an epic lighting display, a bar you'll want to drink to the ground and a DJ booth that will have you dancing into the early hours of the morning. There's even a risque surprise in the bathroom.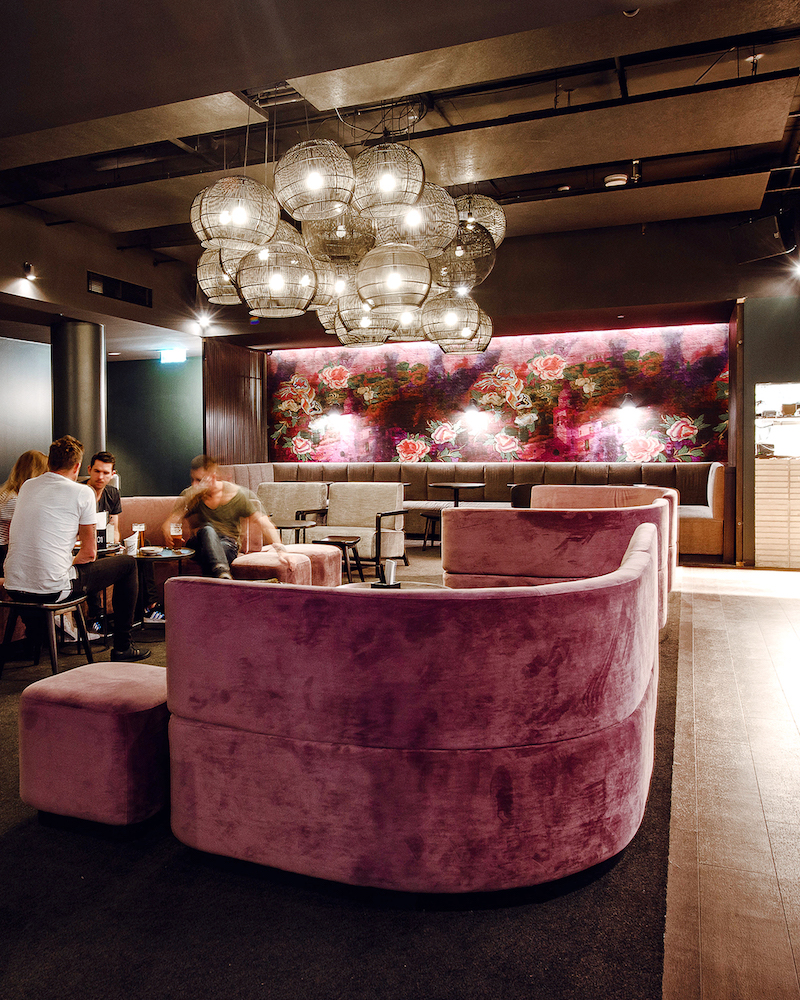 While there's plenty of space for drinkers and diners to spread out and relax at Goody Twos, you'd be shocked to see how teeny tiny the kitchen is, which makes the food coming out of it even more incredible.
The menu is all bar food but it's far from the average chips and burgers and you'd be more than happy to fill yourself to the brim here. Lucky for you, they've gone and made things easy with their tasting experience. All you need to do is cough up 40 bucks and you'll get seven or eight dishes that will leave you well and truly satisfied, or up the ante with matched drinks for another $35... you'd be a fool not to.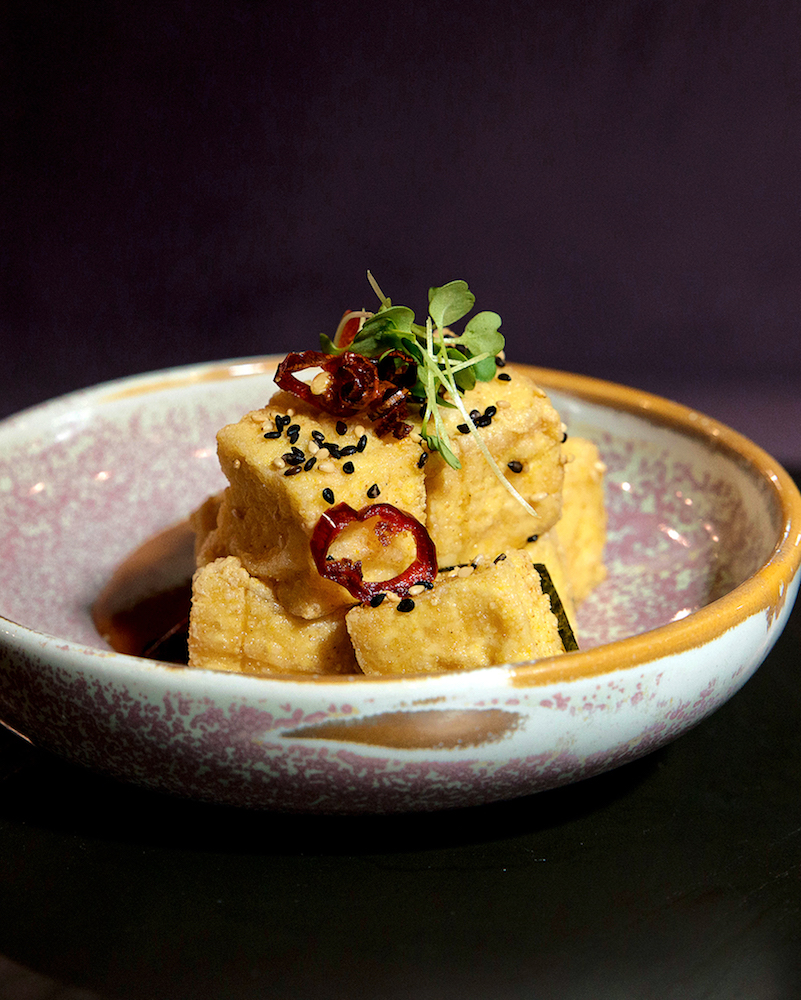 If you're not the trusting sort, then let us tell you about a few must-order dishes. The glazed eggplant is crunchy perfection and is basically crack for the veg-heads out there, as is the bang bang tofu; if you don't succumb to licking the spicy sesame sauce off the plate then you're doing better than us.
You'll also want few skewers while you're there and, while it's hard to choose, the pork belly skewers are the firm favourites, but don't go past the Shark Bay prawn skewers either. They're all sorts of tender and heaving with flavour.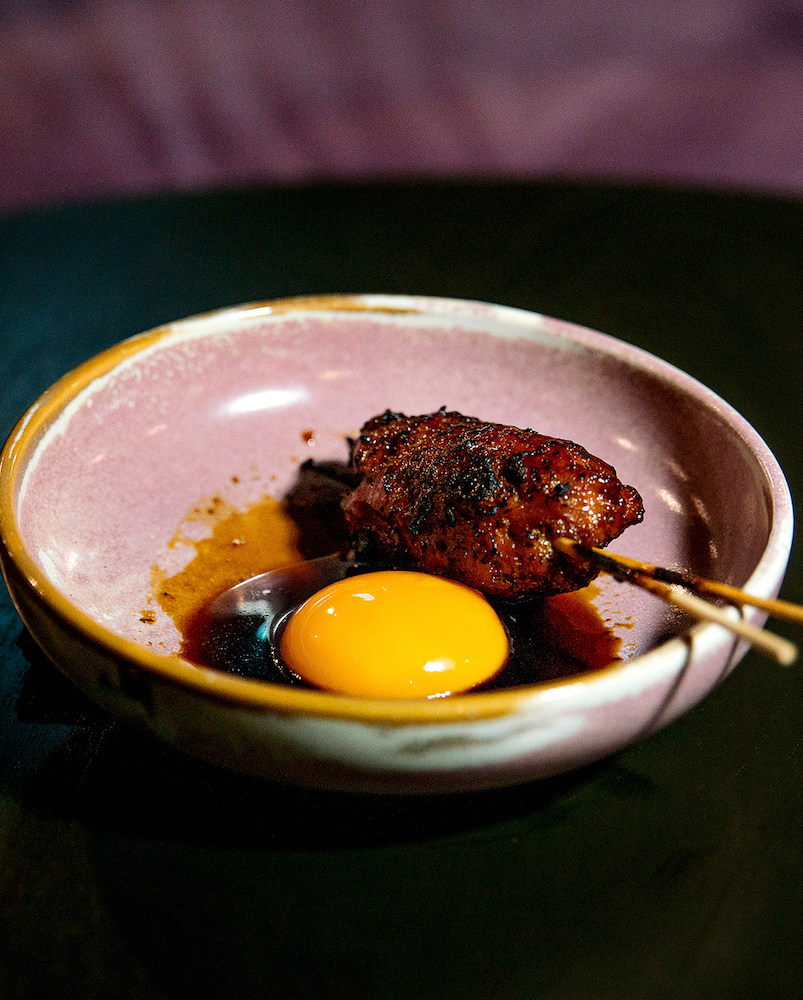 If you're just after a nibble with your drink, get the Japanese spiced party pix of nuts or, go one better and get yourself a little dessert and drink combo. The yuzu doughnuts are outrageously good, just make sure to eat them in one bite or risk losing that delicious yuzu to the floor, but the miso caramel parfait is where it's at. It tastes a little like honeycomb and is topped with miso and popcorn and you'll probably eat two, no judgement here.
If you're more into chocolate with your whiskey, you'll be pleased to know the one and only Sue Lewis is making custom chocolates for Goody Twos so you can take your pick from Japanese whiskey or salted caramel and cherry blossom, but why not just get both?
Now, on to the most important part, the drinks. Goody Twos is all about Japanese whiskey. Three pages of the five-page drinks menu is dedicated to it so take your pick from anything, from the $16 Matusi 532 Red to the $142 Akashi Cask 8 year sherry matured single malt from White Oak Distillery.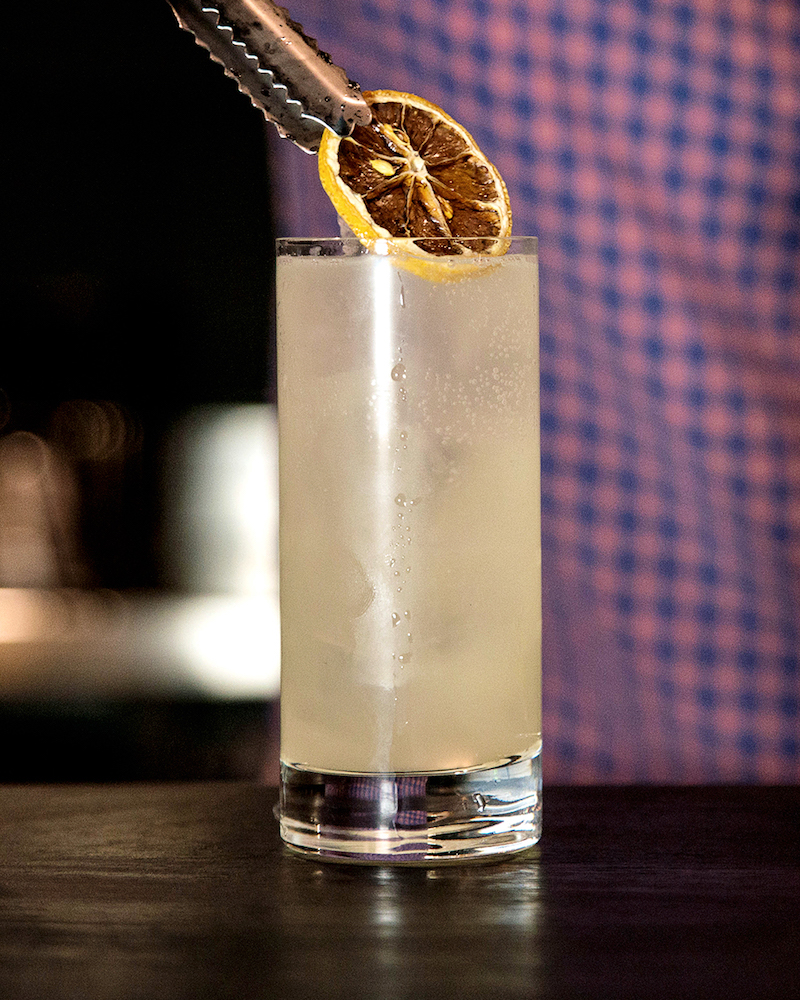 If your Japanese whiskey game isn't all that strong, never fear, their highballs will give you just the taste you need. The Goodys Highball is the perfect introduction to the world of whiskey with Kakubin whisky, lemon and genmaicha, a Japanese brown rice green tea.
If you're really not into the whisky at all, the Ichiban is their take on the classic G&T made with Tanqueray, tonic and yuzu in place of the usual lemon and it's gosh darn delicious. There's also a Haru Spritz made with umeshu (plum wine), yuzu and prosecco which we'll be back for very soon.

Image credit: Nancy Hanna