Mel & Co Garden in Nedlands is a, you guessed it, garden-themed restaurant dishing up plenty of delicious Asian-fusion eats and Insta-worthy cocktails.
Sister restaurants to Mel & Co Kitchen in Cottesloe, Mel & Co Garden has taken the menu to all-new levels, and it all begins with the menu, which is about as innovative as they come.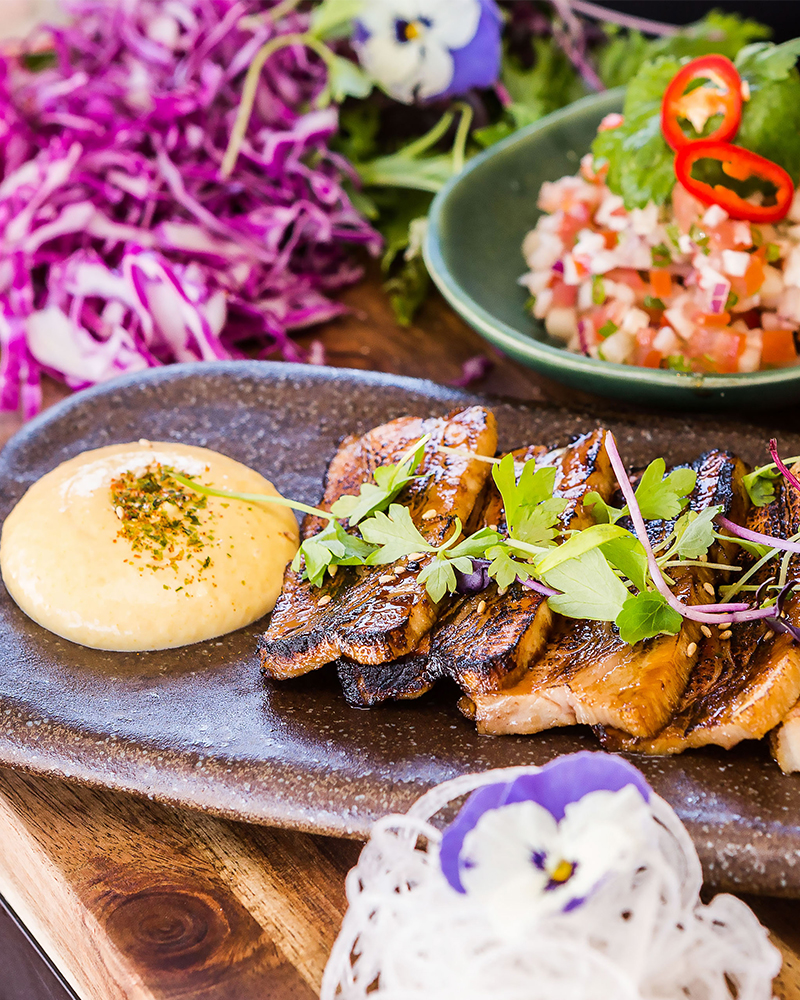 Paying homage to the restaurant's name, it features an adorable illustrated map to guide you through the scenic spots (Instagrammable eats), points of interest (chef's recommendations), experiences (food with a side of theatrics) and discovery destinations (everything that's new), as well as the vegan, vego and gluten and dairy-free options of which there are many.
Our biggest piece of advice to anyone visiting Mel & Co Garden: bring lots of people. The heavier shares are huge and best enjoyed with a crowd.
To kick things off order the pomegranate salad with apple, fennel and a tangy pommy vinaigrette, the charred, deep fried brussel sprouts with burger sauce, and the potatoes, which are easily our new favourite chips, served with shichimi togarashi seasoning and an aji amarillo aioli.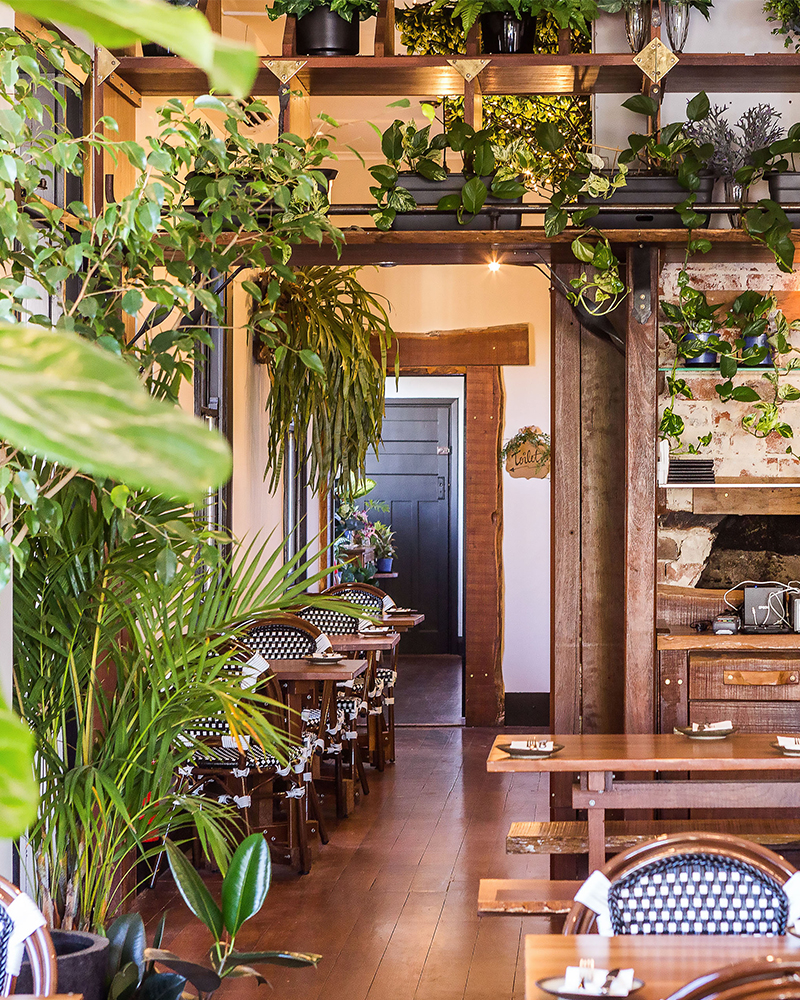 Then, get stuck into the larger shares. While you'll want to order everything, for your first visit we highly recommend the flaming short ribs with truffle mash for the theatrics (and taste), the pork bao with pineapple salsa which is served DIY style on a huge plank of wood and the rendang nachos made with wonton skins, loads of cheese and a jalapeno dressing.
For vegans and vegos, the Tof'Udon is an absolute winner—super saucy udon noodles are served with crispy on the outside and silky on the inside tofu so good that even meat-eaters won't be able to resist.
Come dessert, the ruby chocolate panna cotta is delicious, but if you're open to new and interesting flavours, give the Durian Latte a go; made with durian crème, spiced rum, cookie crumbs and meringue, all served with ice cream.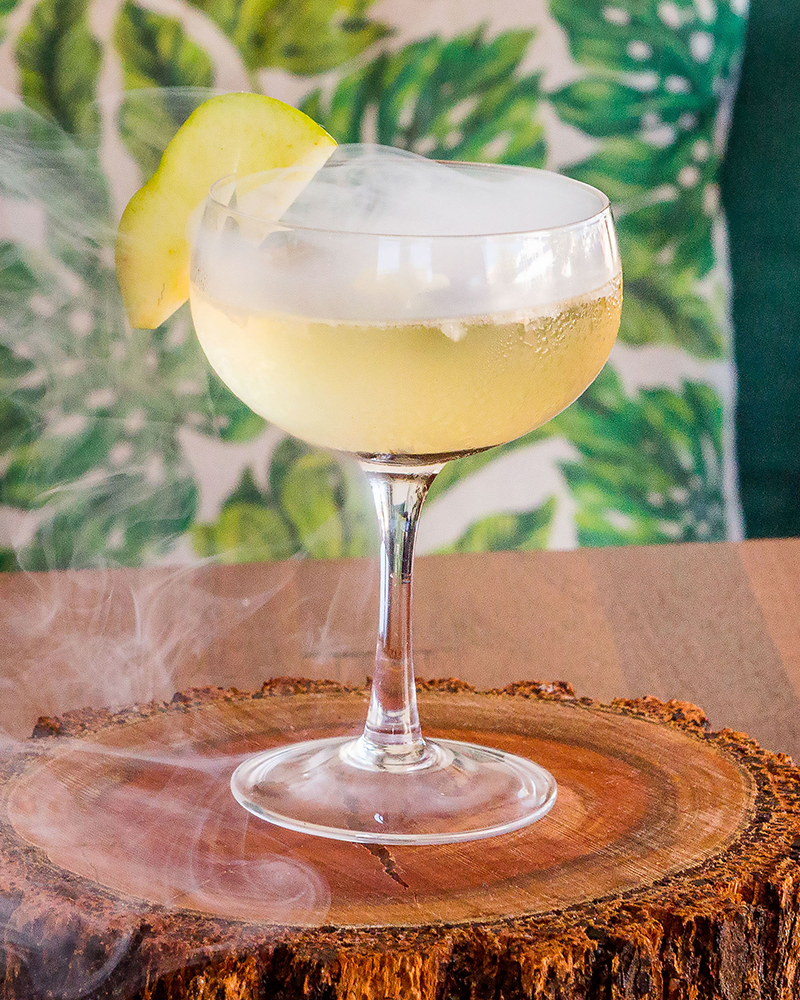 The drinks list features wines, beers, ciders, coffee and juices, but the cocktails section is where you'll want to pay the most attention. The Salted Caramel Espresso Martini smoked with hickory is not to be missed and the Gin Spritz is likely to become our go-to summer drink, but anyone who visits Mel & Co Garden must order the Poison Apple Martini. It's served on your table underneath a smoke-filled cloche which is then lifted to reveal a concoction of vanilla vodka, pomegranate and lemon. It tastes like a vanilla slice all grown up.
Mel & Co Garden is open from breakfast to dinner most days of the week.
Hungry for more? Keep on up to date with all the new openings in Perth here.
Image credit: Emma Bryant