We know you don't need an excuse to go out on a Thursday night, but if you've been in a mid-week rut, we've got the perfect solution for you. Nacho Typical Thursdays is the latest and greatest activation from the guys at Caballitos and you're going to want to get around it.
Once a month, they'll be bringing something new and crazy to the people of Perth. Think mariachi bands, pole dancing, tequila tastings, piñata parties and—we've saved the best for last—free tattoos every other month.
That's right, every second month, live tattoo artist Sheridin Byfield from The Tatt Shop in Northbridge will be inking people up with one of five signature Caballitos flash tattoos. Think cacti, margaritas, tacos, sombreros and even a caballito, or a little horse for those of you who don't know Spanish. All you need to do to score one is spend $50 and take your pick.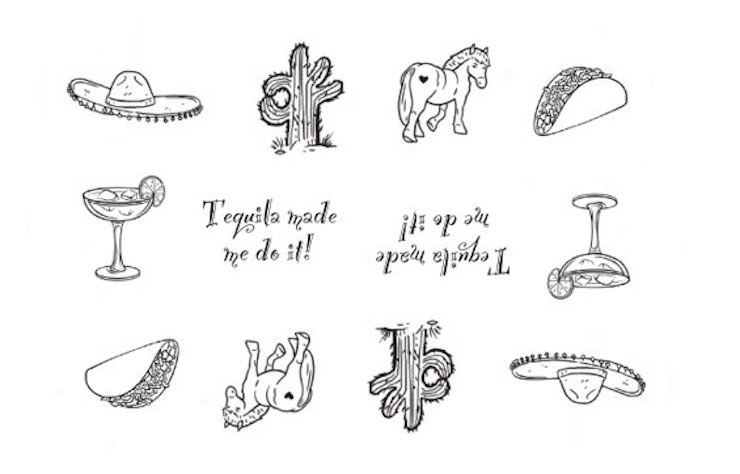 Entry is free and there will be plenty of specials available from $15 frozen margs and $5 schooners to $5 tacos and $15 snack packs, so you'll be well fed and just a little bit tipsy by the time you're ready for your tat.
Kicking off on Thursday 13 August, Nacho Typical Thursdays will then run on the first Thursday of every month. The theme will be announced on their socials each month so give them a follow here.
Check out more amazing things to do in Perth here.
Image credit: Supplied