Perth is a-flurry with new openings—both long-awaited recent openings and hotly anticipated things to come are demanding our attention right now. From wine bars and hole-in-the-wall coffee joints to up-market pubs and late-night dance venues, Perth foodies have a lot to look forward to.
Get ready to eat, drink and dance your way through Perth's newest venues. Here are all the new openings in Perth you should have checked out by now, and a few that are yet to come!
Bars
Si Paradiso
Highgate
While the closure of the much-loved Late Night Valentine came as a hit to Perth music-lovers, newcomer Si Paradiso is so far a worthy replacement. The team behind the aforementioned venue along with the guys behind El Grotto have teamed up to bring Perth this all-day 'Nuovo Italo-Australian' drinking, dining and dancing venue—and the result fuses an appetite for good, varied music and the arts with punchy Italian all-day dining. You'll still be able to enjoy the late-night electronic basement-grooves you came to enjoy so much at LNV, with the added joy of bread and pizza with help from Chu Bakery, and an in-house live jazz and bossa nova band complete with uniforms, and a serious penchant for good living.
Lucy's Love Shack
Perth
The team from Jack Rabbit Slims have capitalised on Perth City's east-end grunge and the exit of Ambar to open new late-night live-music pizzeria Lucy's Love Shack. With a dark and neon ambience, an old-school-loving, rock 'n' roll heavy live music program, free pool, secret booth seating and a pizza kitchen that's open 'til dawn, it's fair to say this is your new go-to for all-night debauchery in Perth.
The Palace Arcade
Northbridge
Perth recently got its very first retro-arcade bar in The Palace Arcade, a new and daring venture from music producer and vintage arcade-game collector Saran Bajaj. A shrine to the 80s, the venue is decked out with machines collected from all over the world, along with colourful arcade-inspired art, and serves up quality cocktails and craft beers. Your invitation to check the place out? All games are set to free-play during the week.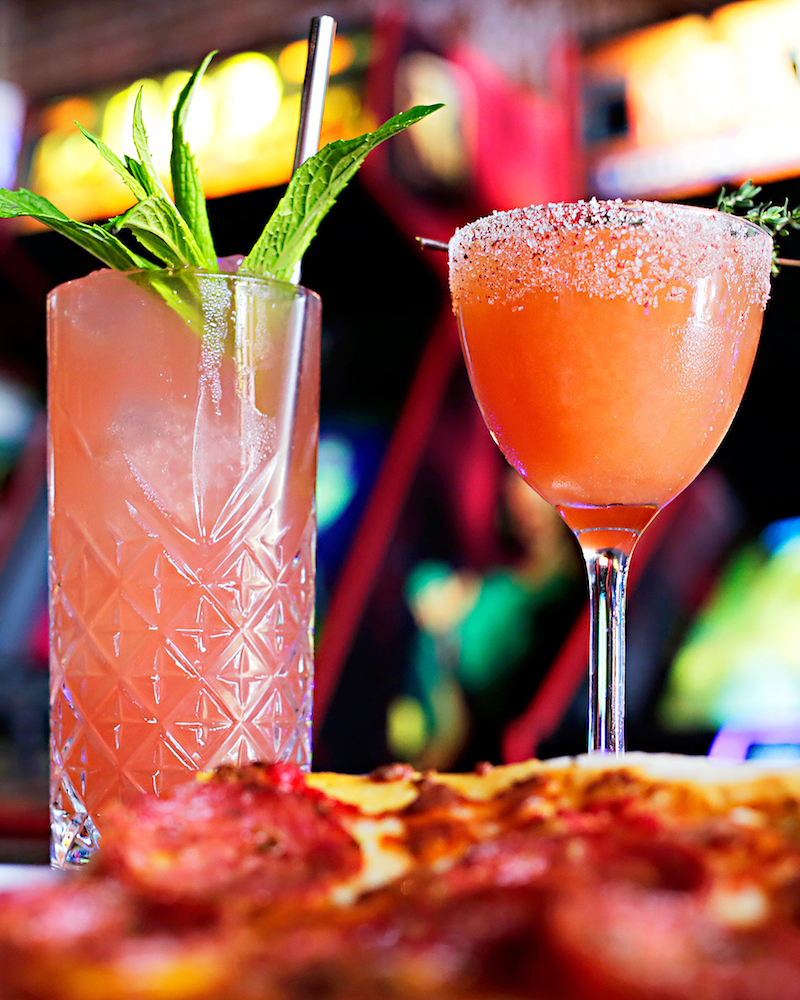 Los Bravos
Northbridge
The team behind No Mafia and Balthazar is serving up another small bar and eatery, this time with a Spanish take. Moritz beer on tap. An espresso martini garnished with a miniature churro. Pickled whiting. Cooked-to-order paella. These are just a few of the delights you can expect at Los Bravos.
Harvey Leigh's Public House
Highgate
The second coming of renowned Sommelier Dan Wegener's Harvey Leigh's Wine Rooms, Harvey Leigh's Public House is, to be frank, taking over Beaufort Street. Occupying the huge space that used to be Beaufort Local and The Merchant before that, Public House is a 180-seater neighbourhood joint offering upmarket pub comfort, great food, beer, wine and cocktails—plus a beer garden and a wine school. Go once, you'll be returning no doubt.
Cafes
French Resistance Patisserie
Northbridge
A welcome new addition to Northbridge, corner cafe French Resistance Patisserie is an authentic little coffee shop and patisserie providing the goods when it comes to heartily-made pastries and good French treats. The man responsible is he who once baked bread for Bread in Common, so expect high quality pastry fare and equally pleasing coffee.
Deus Ex Machina
Fremantle
Fittingly taking up residency in 'The Old Church' in North Freo, Deus Ex Machina's long-awaited foray into the Perth scene has finally started slinging coffees, with their whole offering of food, drinks, wheels and boards still to come. Perth summer just went up a notch.
Singular Coffee Northbridge
Northbridge
Joining the ranks of 'standing room only' coffee shops in our city's heart, Singular Coffee Northbridge has just opened up and speciality brews are kinda their thing. Tucked into a pretty little spot on Aberdeen street, right across from TAFE, this is a beaut new spot to stop in for your morning coffee on the go—and not least for the stunning morning rays that fill the joint… the brews are excellent too!
Angove Kitchen & Espresso
North Perth
Hearty homestyle breakfasts and decent-sized, quality coffees are the name of the game at new North Perth resident, Angove Kitchen & Espresso Bar. Settle into their cosy cafe for breakfast or lunch, or grab a coffee and baked good on the go!
Voodoo Coffee At Raine Square
Perth
Opening especially for people who hate sleep, Voodoo Coffee is slinging out speciality coffees until 10pm daily at the newly refurbed Raine Square. The contemporary fit out, rotating speciality roasts and urban location make this spot one to hit sooner rather than later.
Cocolat At Raine Square
Perth
A feast for the senses, a visit to Cocolat is basically the Raine Square equivalent of going to heaven. If you've been to their outpost in Scarborough, you know the drill. This dessert lover's paradise is all about decadent, indulgent and visually extraordinary desserts – everything from crepes and waffles to cakes, gelato and truffles. The perfect post-movie snack or mid-working day pick-me-up? We think so.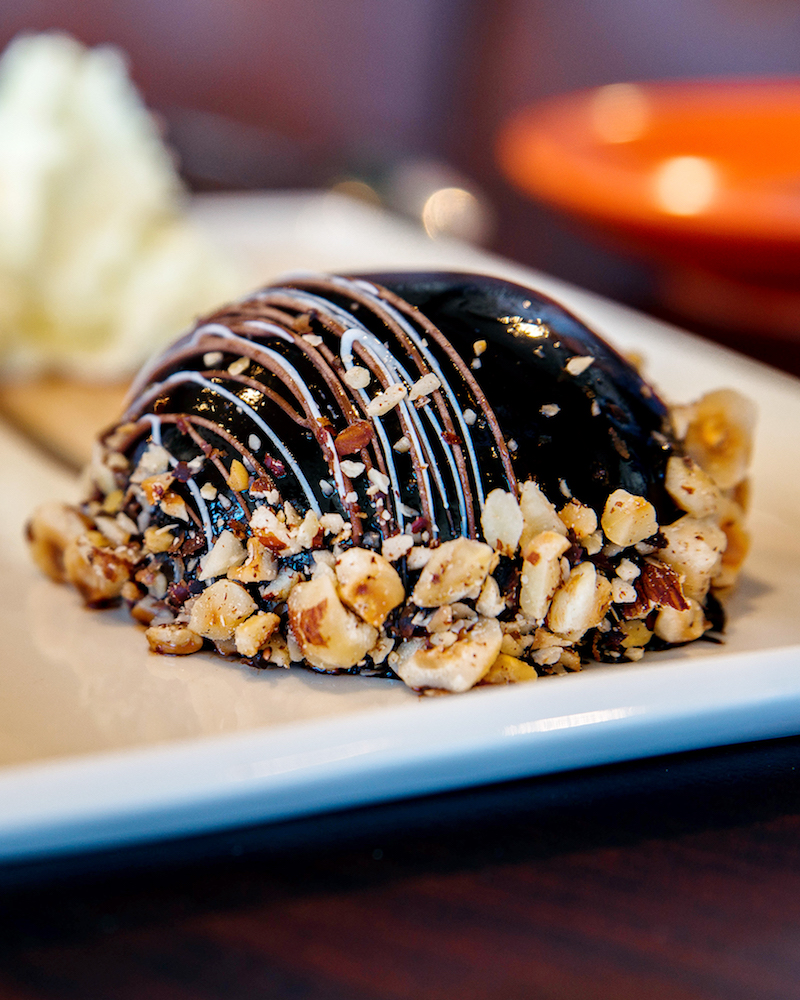 Livid Skate Cafe
Scarborough
If you're in the market for a locally made skateboard with a great coffee on the side, Livid Skate Cafe is the place for you. But Livid isn't just for the skater boys of Perth, no sir-ee. The place is part cafe, part skate shop (owner Oska Tallis makes the skateboards right here in Perth) and part gallery, so you can have a browse while you wait for that excellent cup of joe.
Restaurants
Greenhorns At Raine Square
Perth
If you never discovered Greenhorns back when it was tucked into the food court in 160 Central, you need to get in there now that they've moved into Raine Square. These guys are doing some seriously epic lunches for city-workers; juicy burgers, big, healthy salads and sammos and sweet treats to boot. They also sling a good coffee and happy hour bevs on the daily.
Frank's Barbecue Texas Smokehouse
East Victoria Park
The name's pretty self-explanatory: Frank's Barbecue Texas Smokehouse is bringing a taste of America's south to the people of Perth. They pride themselves on an authentic-Texan hospitality experience—the diner fit-out (complete with free soda refills), specialty smoked-meats and classic American sides are all geared to please.
Coming Soon
Goody Twos
Perth
In what should come as hugely exciting news to Perth eaters and drinkers, the power-duo behind Bib & Tucker and May Street Larder, Eamon Sullivan and Scott Bridger, are teaming up with Andy Freeman—owner of, among a plethora of others, Varnish on King—to open Goody Twos, a late-night Japanese whiskey bar and izakaya-style eatery in Hibernian Place. Combine Sullivan's love of Japanese culture, Bridger's passion for Japanese food and dining style, and Freeman's desire to showcase Japanese whisky (as opposed to American, as at Varnish)—not to mention DJs and live entertainment—and you've got what's destined to be a cracker of a venue opening this Friday night.
The Peach Pit
Scarborough
The Peach Pit is set to open in November this year after some pretty major renovations at the old Squire's Fortune site in Scarbs, so Sunday sessions are looking up this summer. The vibes will be beachy (sandy feet are 100% welcome here) but that's not to say you won't be able to have a bit of a late night boogie here once the sun goes down.
Roho Bure
Leederville
Everyone's favourite vegan ice cream, Roho Bure is about to make the north siders very happy. After keeping the South Freo locals well fed for the past year, they've decided to take the leap and open their second store on Carr Street in Leederville just in time for summer.
Hunter & Barrel At Raine Square
Perth
Hunter & Barrel has opened their second Perth outpost in the newly re-opened Raine Square and we are rejoicing! This menu is all about hearty favourites like soups, Hunter pies, boards, meats, the signature coal and spit rotisserie and their barrel-aged beverages. The fresh locash is oozing sophistication and cool—you need to check it out.
Want more?
Image credit: Elle Borgward, Emma Bryant. Nancy Hanna, Singular Coffee