We have kicked off 2019 with Paris Fashion Week Men's, and it's safe to say people have turned their style game up a notch or three.
While the runways gave plenty for us to look forward to, the streets were where the style game was at an all-time high. Clutch accessories, pops of neon and a ton of layering were just some of the trends we spotted. Keep reading for our wrap up.
Accessories
Go hard or go home. Accessorising is being taken to the next level. Worth noting is the evident presence of men rocking handbags, and we're here for it. Take a note from our style icon, Frank Ocean, sporting this Phoebe Philo-designed Celine tote. With industry players getting involved, note the men's bags presented in Fendi's FW19 show, this trend will hopefully push well into 2019.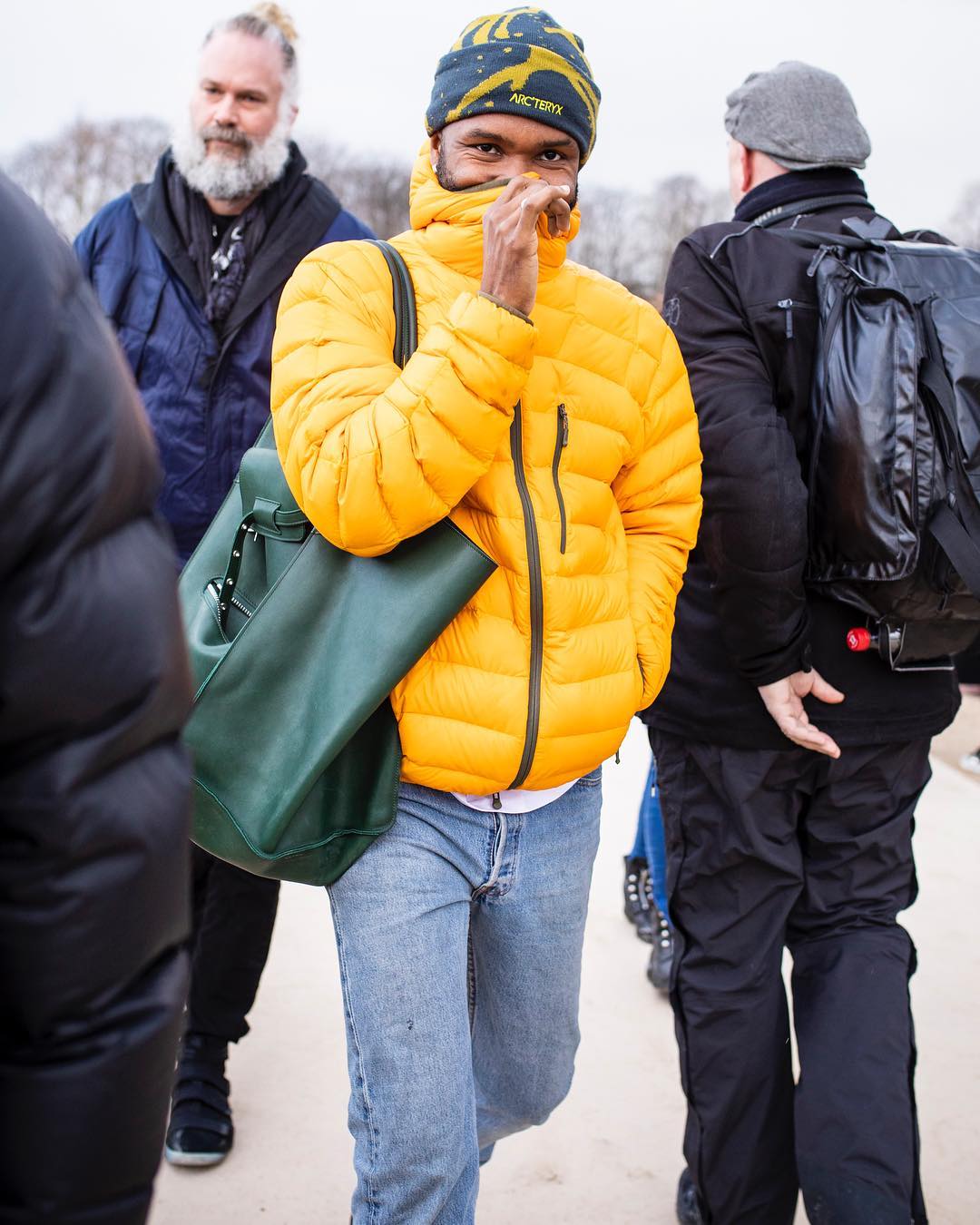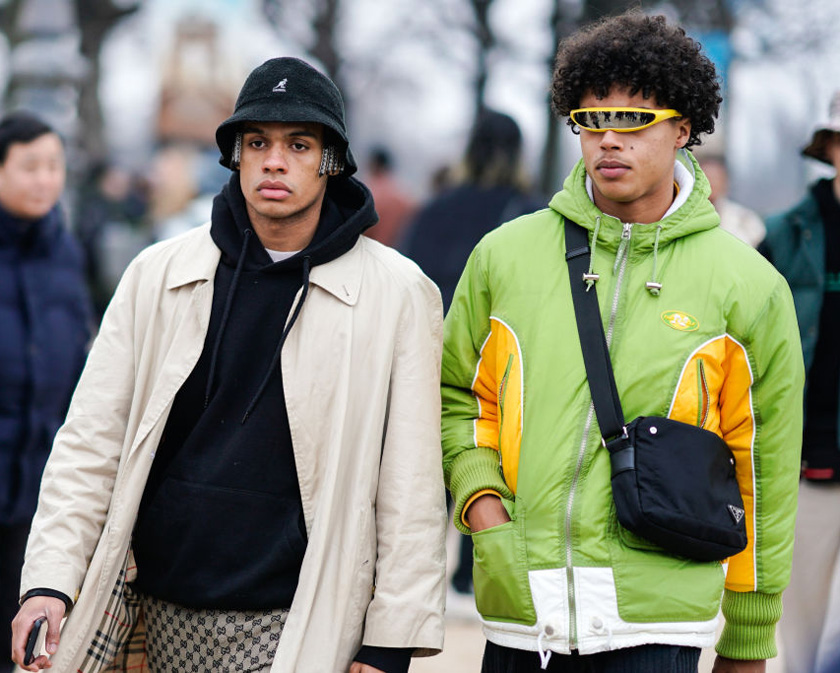 Layering
Although our weather doesn't allow for layers currently, extreme layering in all formats was an obvious trend on the street at Paris Fashion Week Men's.
What to do: layer lightweight pieces to create a multidimensional outfit. Hoodies underneath bombers, sweaters underneath oversized shits.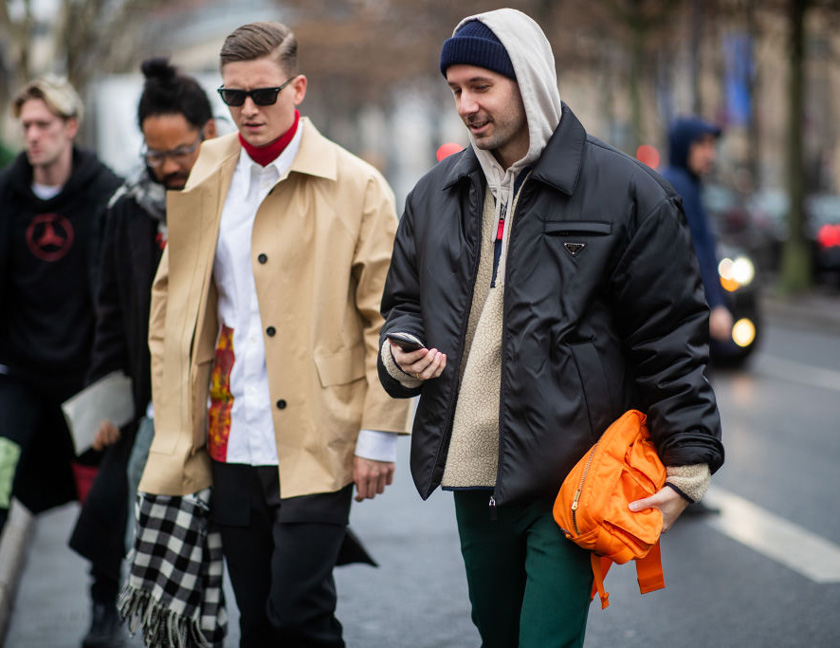 Neon
Judging from Paris Fashion Week Men's, the neon trend will kick on into 2019, but with a subtler approach. Tone it down with subdued accessories and neutral layering. Put away the head-to-toe neon outfit and keep it casual with some thoughtful pops of bright hues.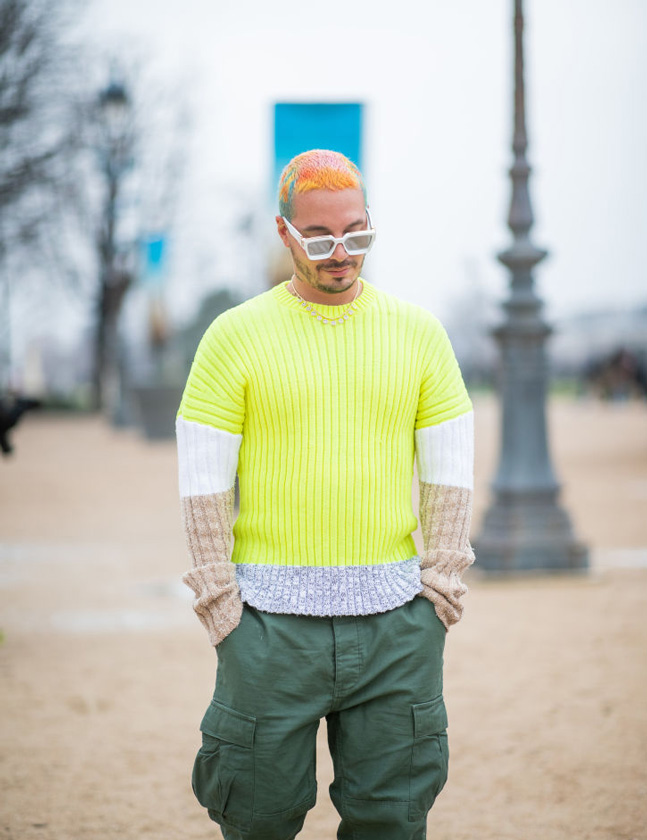 Print clashes
Particularly plaid. Keeping it loud, Paris Fashion Week saw prints-on-prints out in full force. There seem to be no rules with this one, so contrast as much as you like. Also coming out of Milan Fashion Week, animal prints were front and centre at the Versace and Marni runways. Take note.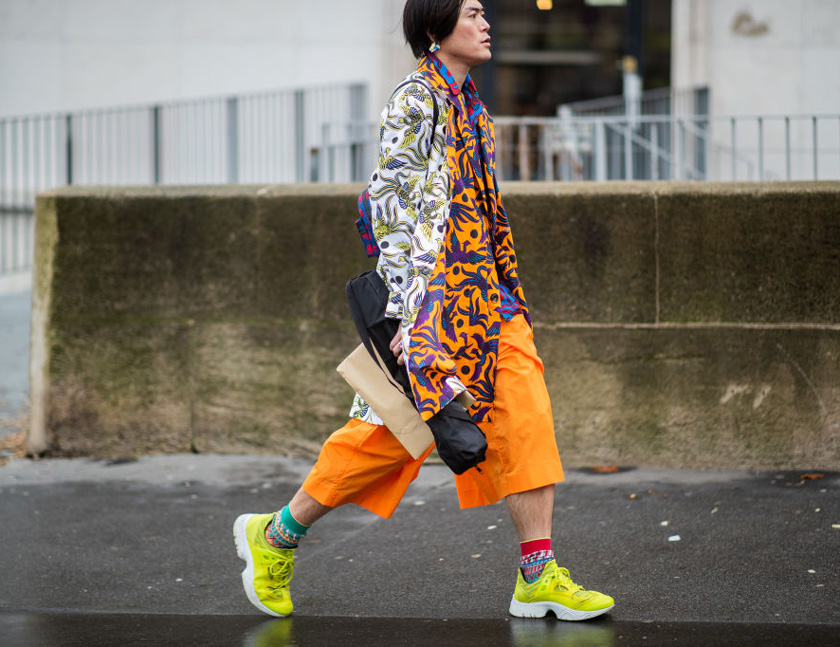 Coat game
While we're hitting some scorching temperatures here in Aus, everyone OS is upping their coat game.
Setting the tone was Offset's flex in the Off-White show, and from there—more extra coats were lining the streets. Our lesson learned? Well, no one does outerwear quite like the Parisians and Milanese, but also: start saving and invest in some seriously bold coats for the cooler months.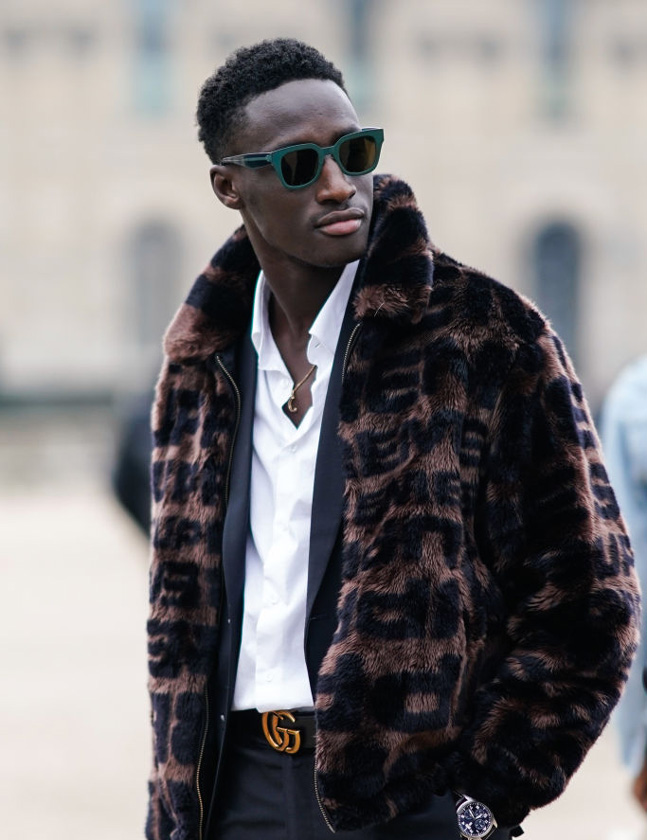 Paris is heaving with style this month. Check out Paris Couture Week's most extreme.
Image credit: Getty.