While we'd love to be constantly travelling the globe, eating and drinking everything in sight, our bank accounts don't seem to agree (funny that).
But fear not! We've partnered with the City of Stirling (which is jam packed with cuisines from all over the globe by the way) to bring you some of our favourite world eats in Perth.
Here's how you can eat your way around the globe without leaving town.
Indian
Chakra
If you're anything like us, you enjoy your Indian food with your butt firmly planted on your couch and the latest Netflix murder mystery docu-series on the telly. While that flies for most Indian joints, it is certainly not the case at Chakra in Inglewood. This gorgeous corner restaurant is begging you to have a date night with its golden accents, dim lighting and modern Indian cuisine. There are three menus to choose from, including separate menus for vegetarians and vegans, and the drinks list is impressive to say the least. We recommend starting your night with a round of rose and cardamom bellinis and ending it with a round of Jaggery espresso martinis. In between, fill up on the biryani (which is encased in naan), deconstructed samosa cones, pav bhaji fondu and curries.
Italian
Threecoins
Comforting and homely, eating at Threecoins Italian Trattoria in Mount Lawley is just like being at Nonna's house. Owned and run by the Trequattrini family (the English translation is Threecoins), this Mount Lawley gem is a cosy little joint dishing out authentic regional Italian cuisine. Ticking all the boxes—red and white checked tablecloths, a wood-fired pizza oven and super friendly Italian staff, we recommend the pizzas, hand rolled gnocchi ragu, prawn and crab tagliolini and the Nutella calzone, of course! And in case you missed it, these guys have recently opened a brand new Italian cafe and wine bar called Trio that's definitely worth checking out post dinner.
Japanese
Mr. Munchies Sushi
If you love sushi and haven't been to Mr. Munchies in Mount Lawley, you're seriously missing out. While it's not exactly traditional Japanese, this place has taken the friendly nori roll to all new levels with flavours like Katsu Kilpatrick (katsu chicken or pork with bacon, cucumber, melted cheese, BBQ and mustard sauce), Philadelphia (smoked salmon, cucumber and cream cheese topped with sesame seeds, mayo and sweet chilli sauce) and Mexican (grilled beef with avocado, cheese, roasted capsicum, wasabi aioli and tomato salsa). They also let you create your own sushi roll which will see you mixing and matching flavours like Heston.
Lebanese
Little Lebanon
Lebanese chef Ghassan Beydoun has been feeding the good people of Perth with the traditional food of his homeland for years, so he knows a thing or two about good Lebanese cuisine. Little Lebanon in Osborne Park boasts tasty dips to share with flat breads, salads and meat dishes, as well as authentic Lebanese pastries all made fresh on site. Nom nom. Definitely try the Lebanese coffee with some baklava…but maybe not if you plan on sleeping in the next eight hours.
French
Harvest Boulangerie Patisserie
Boulangerie in English means a place where baked goods are sold and to that we say oui oui. The baguettes at this Scarborough patisserie are NEXT level (not to mention the smell they produce when being baked). If you don't walk out with a couple of croissants, a petite gateau, loaf of sourdough and a pain au chocolate you are living life wrong.
Greek
Estia
Estia in Inglewood is so traditional the staff cheer whenever a patron accidentally smashes a glass (this happened to us on one occasion). Dishing up all the classic Greek dishes you know and love with family friendly service, we are big fans of Estia's moussaka, grilled halloumi, spanakopita and loukoumathes. Definitely order a serve of the pita bread as you decipher the menu, it's thin, lightly salted and the trio of dips that accompany it make for the perfect starter.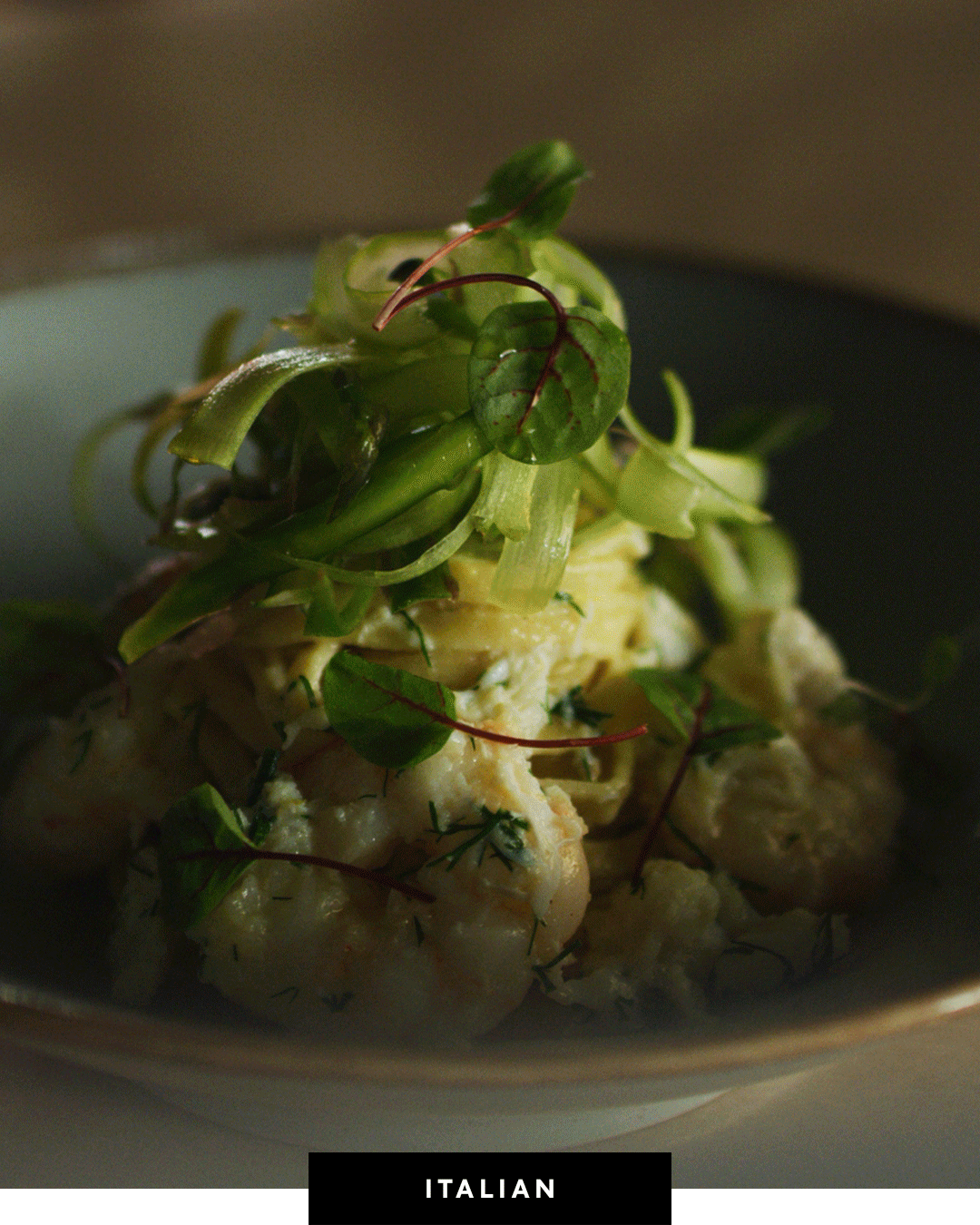 Ethopian
Injera House
Perth doesn't have a lot going on in the Ethiopian cuisine department, so we're uber thankful to Injera House for widening our horizons. Tucked away in Mirrabooka Square Mall, Injera serves goodies like teff pancakes and enkulal firfir (scrambled eggs) for brekky and a whole range of curries and stews for lunch and dinner. Bonus—this place has loads of vegan and vego options and every lunch and dinner main comes with an injera pancake or rice.
Thai
Padthai Cafe
Now we all know that the little Padthai Cafe in Joondanna is one of our fave cheap eats in Perth and we just can't stop raving about it. The oddly satisfying modern yet homey interior just adds to that warm feeling that everyone wants from a quality restaurant. A picture based menu will assist those who are Thai newbies, but let's be honest...you can't go past the Pad Thai and Satay.
African
Mamma Africa
Nollamara's Mamma Africa is a firm fave with the locals and it's easy to see why. Specialising in authentic African cuisine, the restaurant serves vibrant stews and rice dishes alongside traditional flat breads. It's custom for African cuisine to be quite meat heavy, but there are vegetarian options and even some seafood dishes.
Mexican
El Grotto
Street food in a beachside locale, El Grotto in Scarborough is everything you want in a Mexican joint. Tequila is a must with any kind of Mexican eats, but especially here, seeing as they took out the award for Australian tequila bar of the year for 2018. We recommend a snackarita (snack-sized marg) and a round of salsas and guac to get started, before moving on to the more substantial street corn, chicken wings, nachos and battered cauliflower tacos. Work your way through the Wild Mex cocktail list and you have yourself the recipe for a winning night.
South East Asian
Asian Golden Wok
Asian Golden Wok is a fave among Innaloo locals. Serving all the best Malaysian and Indonesian eats at seriously low prices, it's easy to see why! The mee goreng, fried kway teow, wonton noodles, nasi lemak, laksa and hainanese chicken rice are all winners.
Swedish
Ikea Swedish Food Market
It would be remiss of us not to include Ikea's Swedish Food Market in a round up of world eats. Once you've manoeuvred your way through the screaming children and arguing couples on level one, managed to locate all of the parts to your new wardrobe on the ground floor and remained calm at the checkout when the person in front of you doesn't know how to self serve, your reward is the Swedish Food Market and it's underbar (wonderful) treats. We are big fans of their choklad mörk, lingonberry jam, ginger thins and, come Christmas time, gingerbread houses. Oh alright…we like the meatballs too, but don't tell anyone!
Image credit: Duane Orriss
Editor's Note: This article was produced in partnership with the City of Stirling. To find out more about who we work with (and why!), read our editorial policy here.