If you've always dreamed of taking a working holiday or are itching to get out and get exploring again, now is your time. Whilst heading over to the Greek Islands to bartend or working at a ski resort in Canada may be off the cards (thanks COVID), there's some incredible regional towns to check out in our very own state.
We've teamed up with Work and Wander Out Yonder to bring you seven picturesque towns to tick off your bucket list. From the jaw-dropping outback to the refreshing Coral Coast, not only are these beautiful places to discover, but they're also hanging out for people to take up local jobs. From fruit picking to trying your hand at being a tour guide, here's how you can make bank whilst travelling WA.
Chase An Endless Summer on Australia's Coral Coast
Coral Bay and Exmouth
If you haven't yet made it up to our Coral Coast, cancel all forthcoming plans, pack your sunnies and head there stat. The turquoise bays and white sandy beaches of Coral Bay and Exmouth may just make your planned summer of working away a little longer than expected. There's heaps of great jobs you can get into whilst soaking up the sun in these beachside towns. If hospitality is your thing, pubs, bars and restaurants are always on the lookout for a friendly face to get on board during peak season, plus there's plenty of caravan parks, hotels and backpackers that always need a hand too. If you're wanting to sneak away for something a little quieter, opt for working on a farm or get in on some fruit and veggie picking in nearby towns like Carnarvon.
Choosing what to do on your days off is going to be a real challenge. Swim with the turtles or manta rays? Whale sharks or humpbacks? Sunbake or snorkel? We feel you, it's going to be tough. Our recommendation? Head to the Bay and jump on board with Coral Bay Eco Tours to tick off every marine interaction you've got on your bucket list. You'll be on such a high after your trip you'll want to celebrate with a beer or three at Ningaloo Reef Resort.
Head further afield to Exmouth and drift down the crystal clear waters of Turquoise Bay, or indulge in something a bit different with Yardie Creek Boat Tours, uncovering the stunning gorges of Cape Range National Park.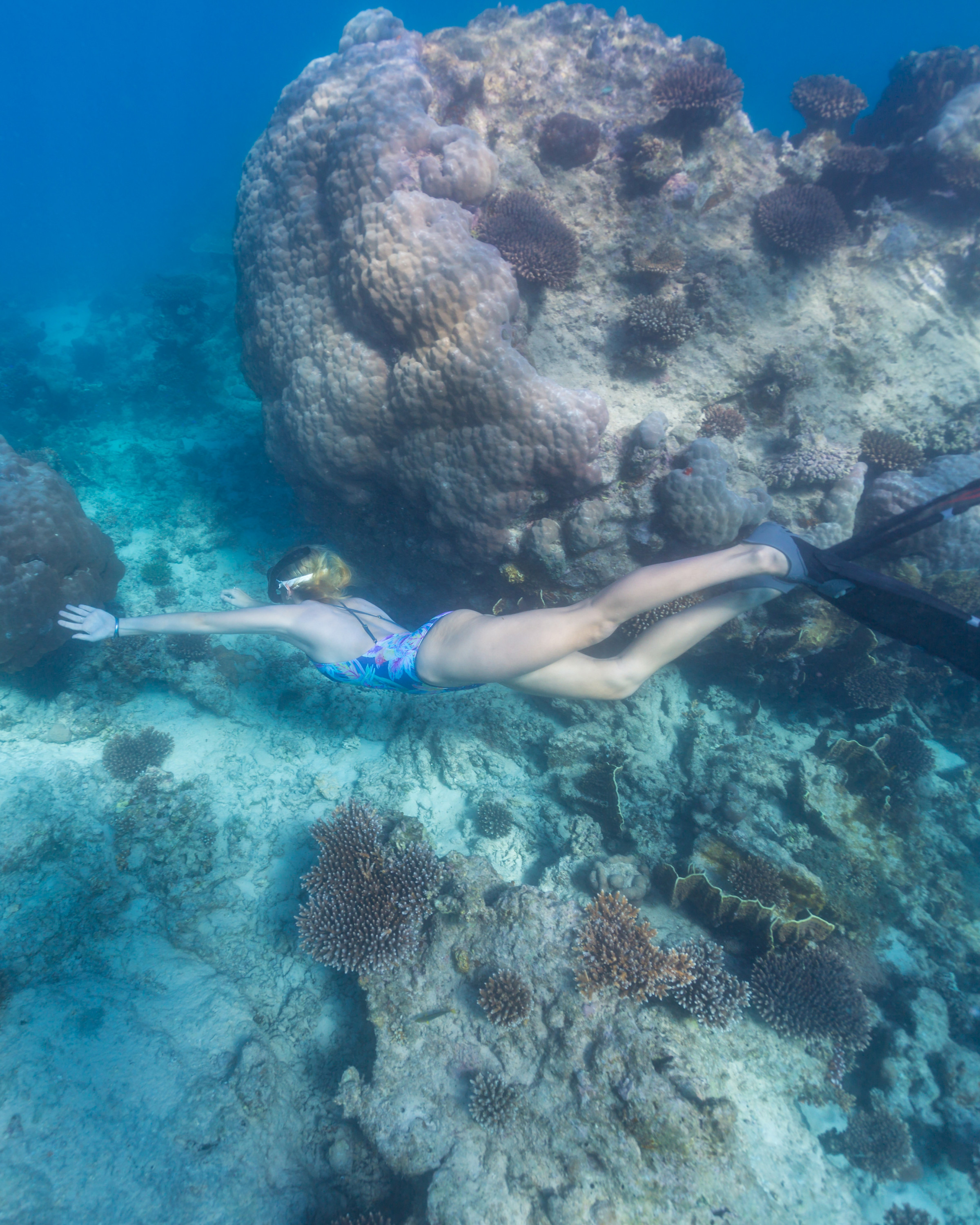 Set Up Base To Explore The Kimberley
Broome
Killer sunsets, white sandy beaches and the Kimberley on your doorstep make Broome a pretty sweet spot to work and play. If you can sling a latte, pour a beer, make a bed, carry a plate… you get it—you'll find something to do in this stunning part of the world. Outdoor lovers on the other hand might be more inclined to get in on some veggie harvesting or packing at a working farm around the area.
We guarantee your friends will be jealous of your 'Gram—think kicking back on the verandah at Matso's, heading out to relax on the white sand stretches of Cable Beach, making friends with the locals at Red Sun Camels or biting into Broome's bustling foodie scene. You'd be crazy not to explore the Kimberley while you're set up in Broome—jump on an aerial flight and get a bird's eye view of the Horizontal Falls or head out to Kooljaman at Cape Leveque for a unique Aboriginal experience.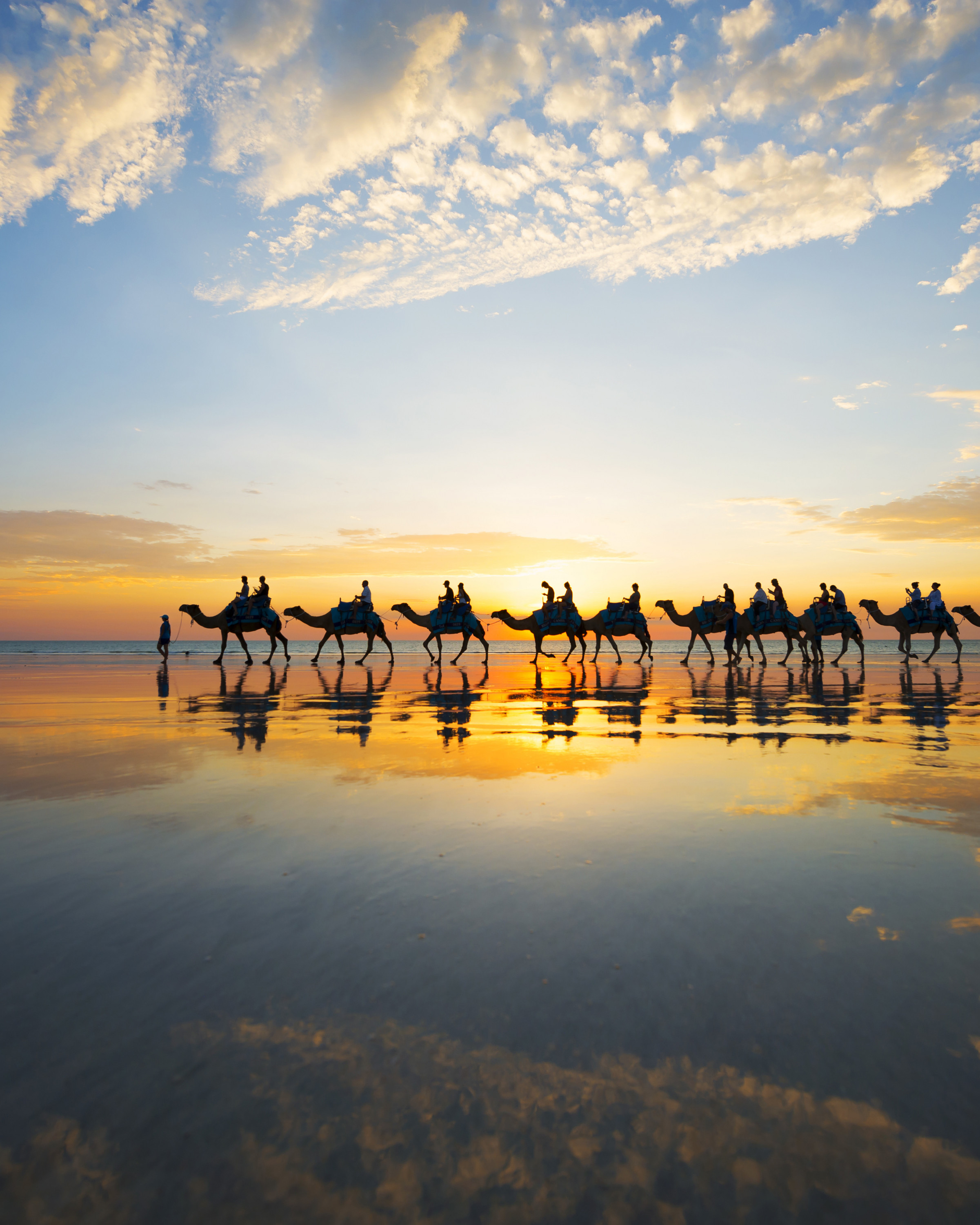 Sip Your Way Through Award Winning Wines
Dunsborough
If you fancy a sip of vino, why not see where it all starts. Head down to the stunning South West and get your hands dirty with grape picking and vineyard work. There's really not much that Dunsborough and the South West doesn't offer; think incredible landscapes, breathtaking coastlines and a killer foodie scene.
With more wineries than you can poke a stick at, we suggest taking a trek around Margaret River and Yallingup. Our top picks? A degustation at Rustico followed by tastings at top picks like Amelia Park Wines and Cullen Wines. If all that talk of wine has you craving a different sort of nature, opt for a spot of relaxation at Meelup Beach or cue the adventure with surfing at The Quarries in Bunker Bay. We can't say enough about this region besides get in as much as you possibly can. Injidup Natural Spa, the Jewel Cave and Boranup Karri Forest are just some of the incredible natural attractions you need to add to your list.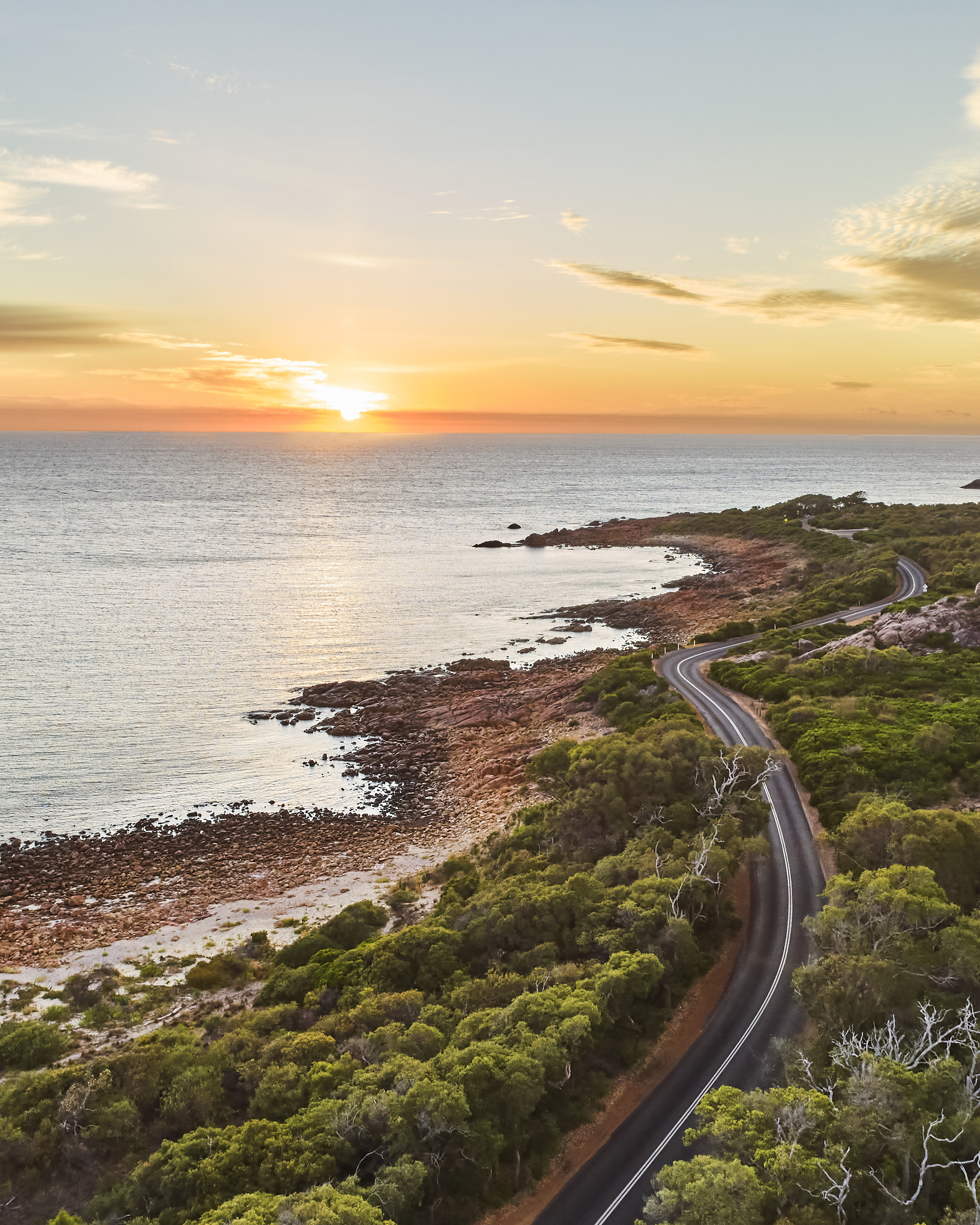 Step Out Of Perth And Explore The Avon Valley
Northam
Dreaming of idle days in the countryside? Northam is your gateway to the Wheatbelt where you can experience the true farming lifestyle by harvesting wheat at the many farms that call this region home. Just over an hour from Perth (yes, you can duck home for Sunday roast), Northam resides in The Avon Valley, and this place is about as picturesque as it gets. Head there in Spring and you'll be witness to bright yellow canola crops and if you're lucky enough to be there at this time of year, you can't miss a trip on board a Windward Balloon Adventure—expect insane vistas of sun-soaked rolling hills and a champagne breakfast to match.
Next up, pack a picnic full of local goods and head out to sit alongside the shady banks of the Avon River, or spend your days perusing the history-lined streets of Northam—it's full of heritage buildings, quirky arts and crafts stores and cafes. Head out to explore the surrounding country towns, with a visit to Christmas 360 in Toodyay as a mandatory. That's right, this place is home to a year-round Christmas shop, as well as the mouth-watering Toodyay Bakery—sausage roll anyone?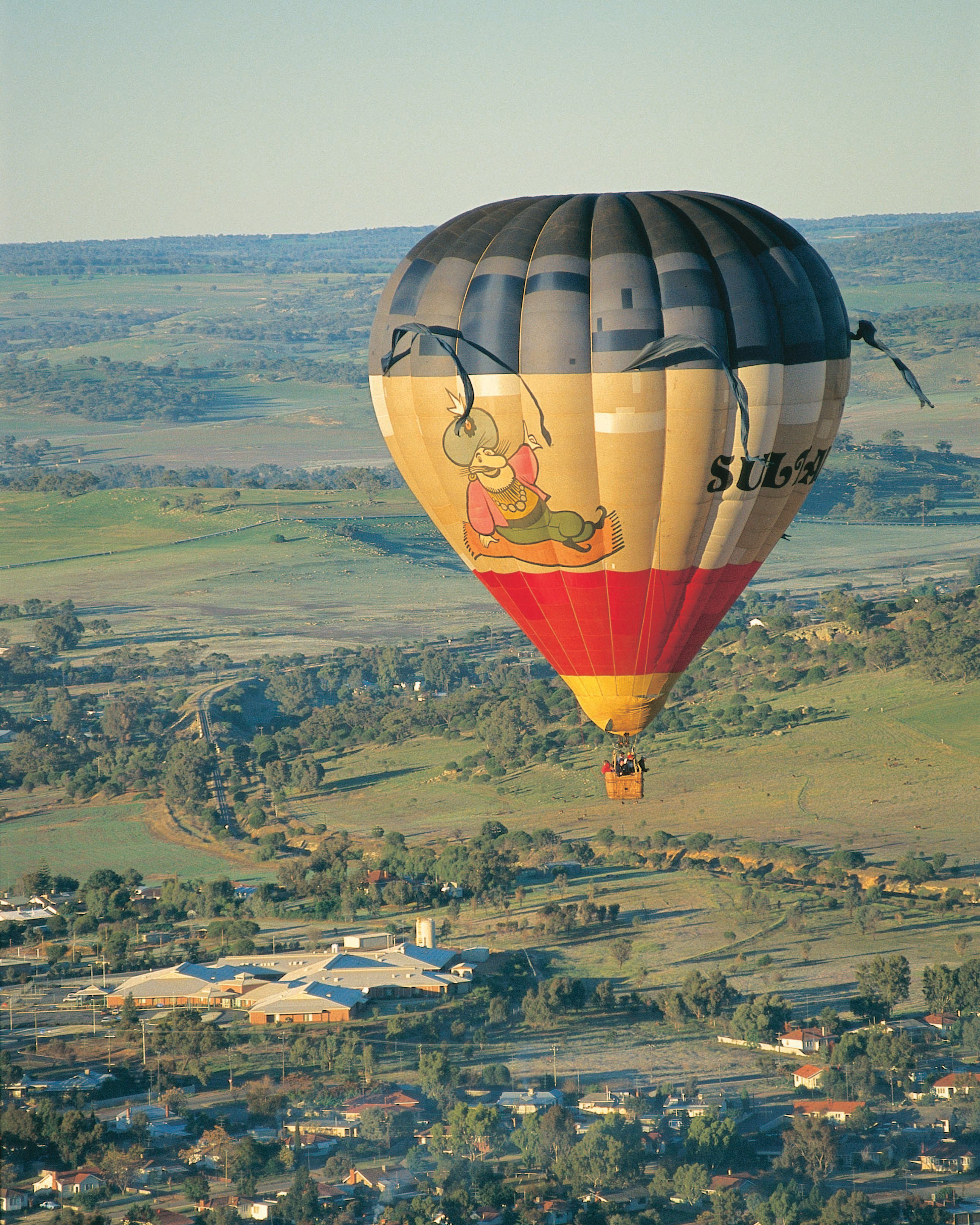 Geek Out On Gorges In The Murchison
Kalbarri
Sitting pretty on the Murchison River and Indian Ocean, Kalbarri is one town to add to your working holiday list. Rugged landscapes and amazing coastal scenery makes for the ideal office backdrop, and activities like quad biking on Wagoe Beach and scenic flights over the rugged red gorges make this thriving tourism town the place to pitch in for work.
When you've got some spare time up your sleeve, the Kalbarri National Park has plenty to keep you occupied. The recently opened Kalbarri Skywalk makes for a great place to start to see just how majestic the 80-kilometre stretch of gorges really is. Next hit up some of our favourite spots like Nature's Window and Z Bend, where you'll be sure to get some 'Gram-worthy snaps. After all that exploring we reckon you'll be ready for a big ol' serve of fish and chips on the beach or a cold bevvie at Finlay's—a local institution dishing out all the goods from seafood baskets to burgers. Whether it's an adrenaline-fueled working vacay or a chance to destress away from the big smoke, Kalbarri has your bases covered.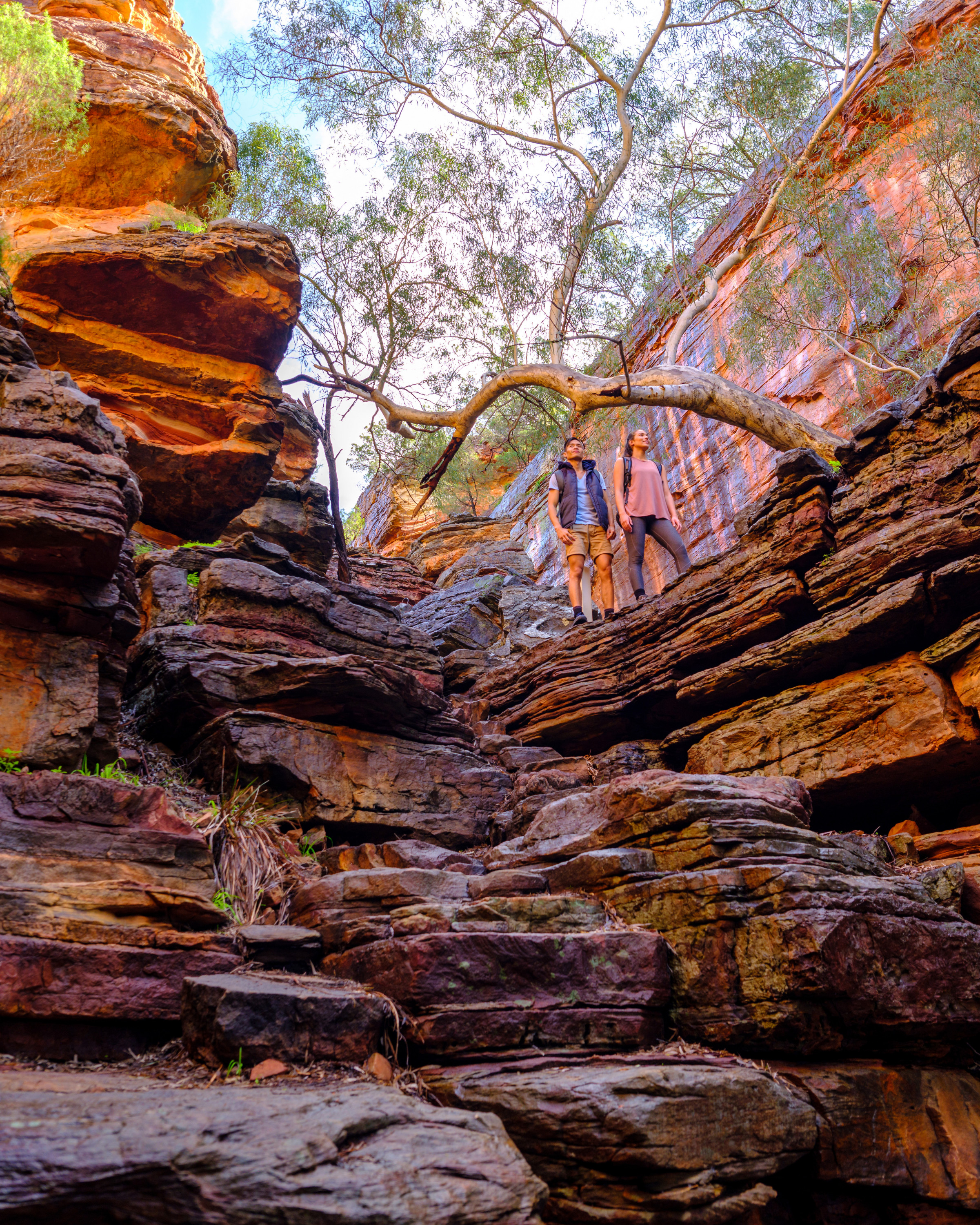 Go for Gold In This Iconic Outback Town
Kalgoorlie
Nothing conjures up images of the great Aussie outback much more than the historic town of Kalgoorlie. Once a gold rush town full of fortune seekers, Kalgoorlie is now the largest city in the Aussie outback with a booming hospitality scene. If you've ever wanted to get behind a bar and pour a cold one, there's plenty of iconic West Aussie pubs to get into.
Wondering what else there is to do? Believe it or not, a visit to the Kalgoorlie Super Pit should be high on your hit list. This mining pit is a sight to behold, and it's a bonus if you happen to be there for a blast. For spooky vibes, fuel up and hit the road out to Leonora and stop off at the mining 'ghost town' of Broad Arrow. Expect haunting remains and stories that hark back to the gold rush days. Plus, if you're hankering for some time away from the hustle of Kalgoorlie's city, venture out to Karlkurla Bushland Park for a well-earned rest and take in the awe-inspiring sunset over the red dirt planes.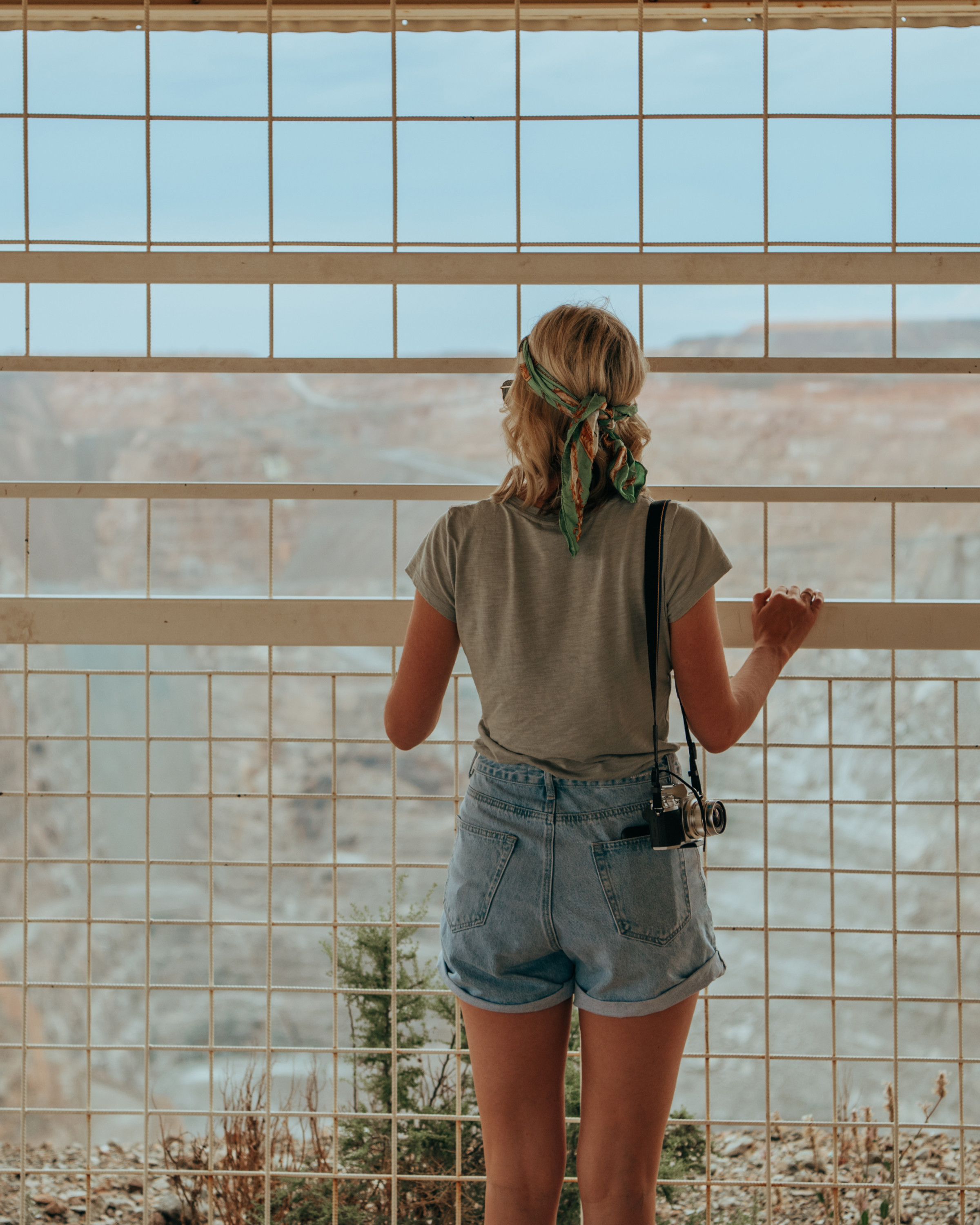 Make Tracks To This Portside City
Geraldton
The central hub of Geraldton makes for the perfect base to explore the Midwest and even the Coral Coast. It's also home to a pretty impressive port, meaning there's an array of employment options to look out for on your WA sojourn. Farming is a massive part of the Midwest, and getting involved in a West Aussie grain farm is hard yakka, but at the end of the harvest you'll have been part of something pretty damn special. If tourism or hospo are more your speed, Geraldton has you covered for that too.
The year-round coastal lifestyle makes Gero a pretty attractive place to shack up—white sand beaches with a Jaffle Shack toastie in hand will never get old. If you're craving some time on the water, get on board with Ultimate Water Sports and try everything from water skiing to wakeboarding and kayaking. Better yet, head over to the Abrolhos Islands for a day (or ten) of some enviable fishing and marine life spotting. Further inland you'll find country towns like Mount Magnet and Cue, and this whimsical wildflower trail at Mullewa.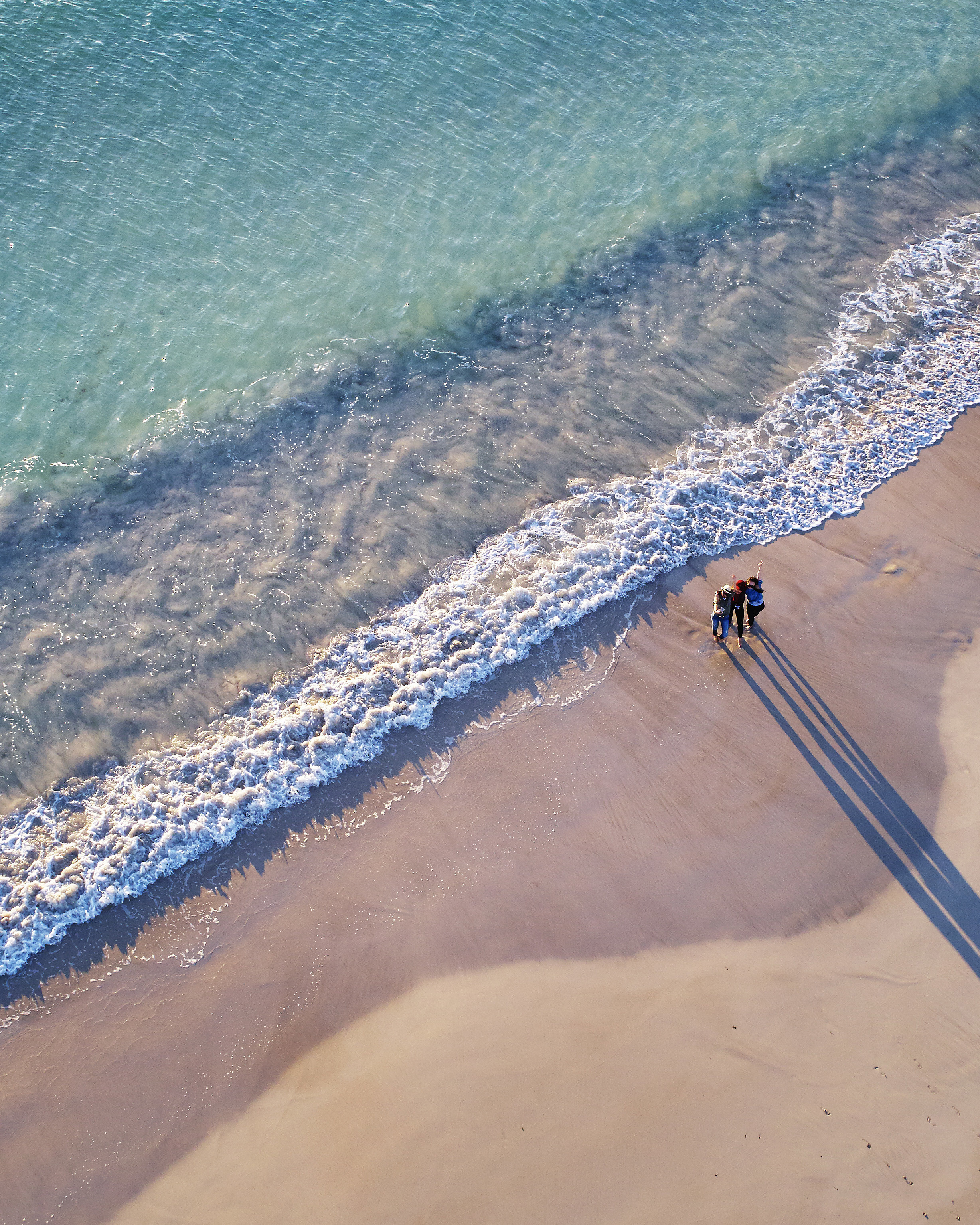 Ready to live your best life in 2020? It's about time if you ask us. Head to Work and Wander out Yonder to check out the full list of working opportunities around the region.
Editor's note: This article is sponsored by Work and Wander out Yonder and proudly endorsed by Urban List. Thank you for supporting the sponsors who make Urban List possible. Click here for more information on our editorial policy.
Image credit: Tourism Western Australia