As the saying goes, you really do eat with your eyes.
We're suckers for a beautiful dish, perfectly styled cocktail, or an edible flower or two (and yes, we're guilty of occasionally Instagramming photogenic food. So sue us).
We've teamed up Personalised Plates Queensland, to bring you this list of the absolute best, most colourful, and most importantly delicious dishes SEQ-wide, thanks to their vibrant range of Electric Colour Plates, celebrating the colours of Queensland.
And as if all that Queensland pride wasn't enough, they're also giving away a trip to Miami, the home of colour. (Click the banner to enter, as this prize is clearly ridic'.)
Your Instagram feed is about to get saturated.

1. Matcha at Motto Motto
Motto Motto is quite the hidden gem. Sitting pretty in an alleyway of Garden City, these guys dish up vibrantly coloured authentic Japanese fare. If you're looking for a truly beautiful dish, try the luminous green matcha soft serve.
2. Rainbow Layer Cake at Chester Street Bakery
"Eat the rainbow" may be a catch phrase trademarked by the pro-fruit and veggie mob, but we're tempted to bring it back to the dark side, just for today. The Rainbow Layer Cake from Chester Street looks innocent enough from the outside, but crack a slice and uncover a whole dang rainbow of cake layers guaranteed to brighten up your day.
3. Marshmallow and Pineapple Parfait at Sourced Grocer
Hello, Queensland. This beautiful and subtle brekky dish is a celebration of Queensland flavours, topped with chard pineapple, and begging to be snapped up, then slurped up.
4. Bekaa Wings At Gerard's Bistro
The Bekaa Wings at Gerard's Bistro are almost famous. If we're being honest, they're one of our favourite meals in Brisbane. Why? Because the smoked spicy flavours of the wings are perfectly offset by the cooling kishk yoghurt sauce and delightful pink rose petals. So, so good. And so, so good looking.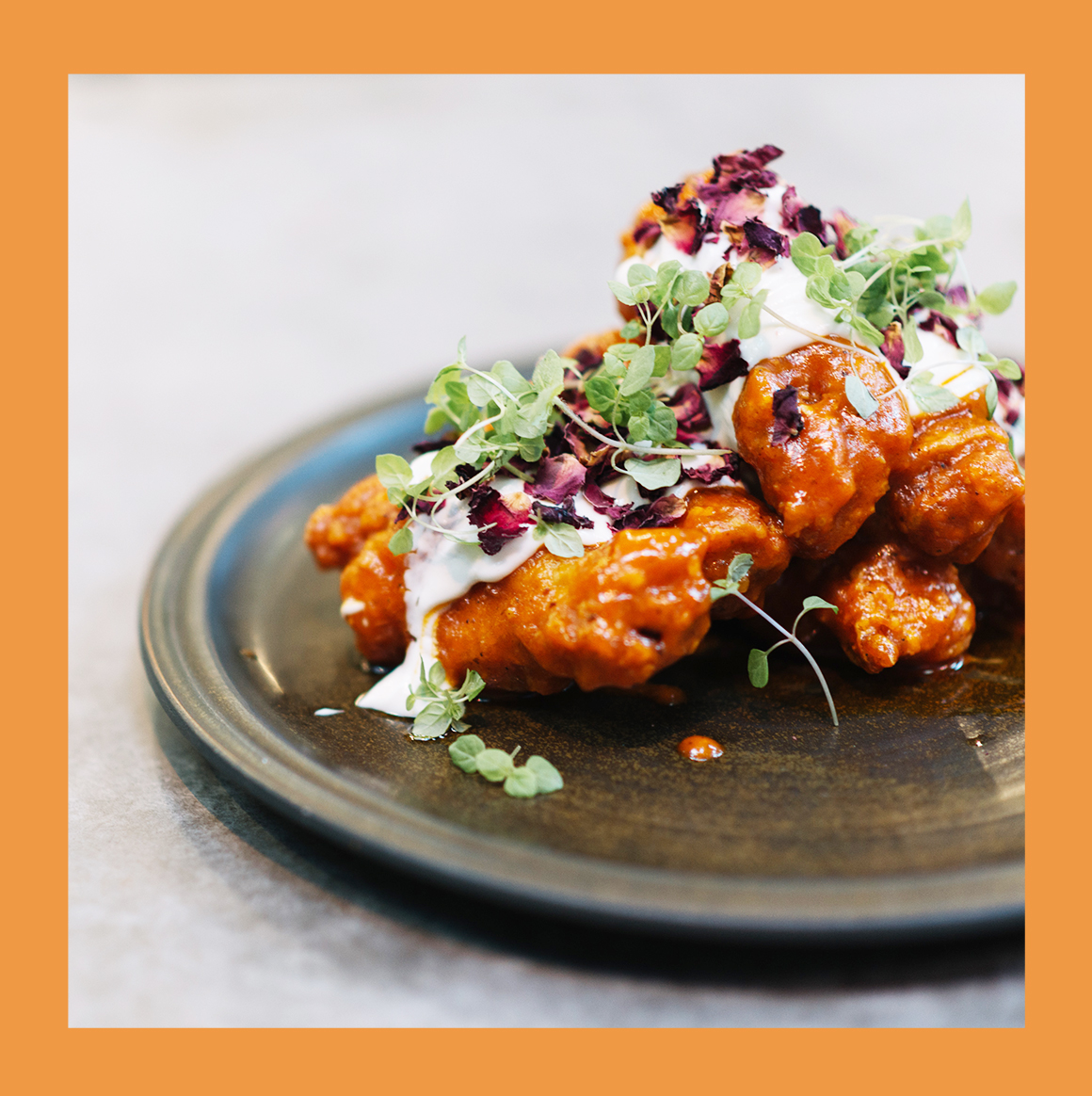 5. Anything On The Menu At Spicers Peak Lodge
Trust us when we say the team at Spicers Peak Lodge are the masters of plating up. Expect delicate proteins, vibrants pickles and herbs, and lashings of colour. Spicers Peak Lodge calls for a road trip out into the Darling Downs—but the drive is well worth it for the local produce and art-like plating.
6. Macarons At Chouquette
Chouquette is our favourite little French bakery in Brisbane. Pick a pastry from their chock-full display case, or opt for a fresh loaf of bread. But if it's a dose of colour you're craving, don't miss their macarons, whatever you do—they taste like an instant trip to Paris! The eclairs and Tarte aux Fraises are luxe, decadence at its finest.
7. Rainbow Lattes At Piggyback Café
Life doesn't get much better than a weekend kicked off with a well-made coffee. Except maybe when that coffee is a work of art. Enter: the rainbow latte at Piggyback Café. These guys have earnt quite the reputation for serving up one of the most colourful drinks, ever. The best part? The coffee is actually delicious.
8. A Doughnut From Nodo Doughnuts
You can rest assured knowing the doughnuts from Nodo Doughnuts are vaguely healthier than the rest, and a whole lot better looking. Adorned with dried strawberries, glossy chocolate, and good-for-you vibrant hues like pumpkin, chocolate, and strawberry, it's almost a shame to smash one of these little beauties.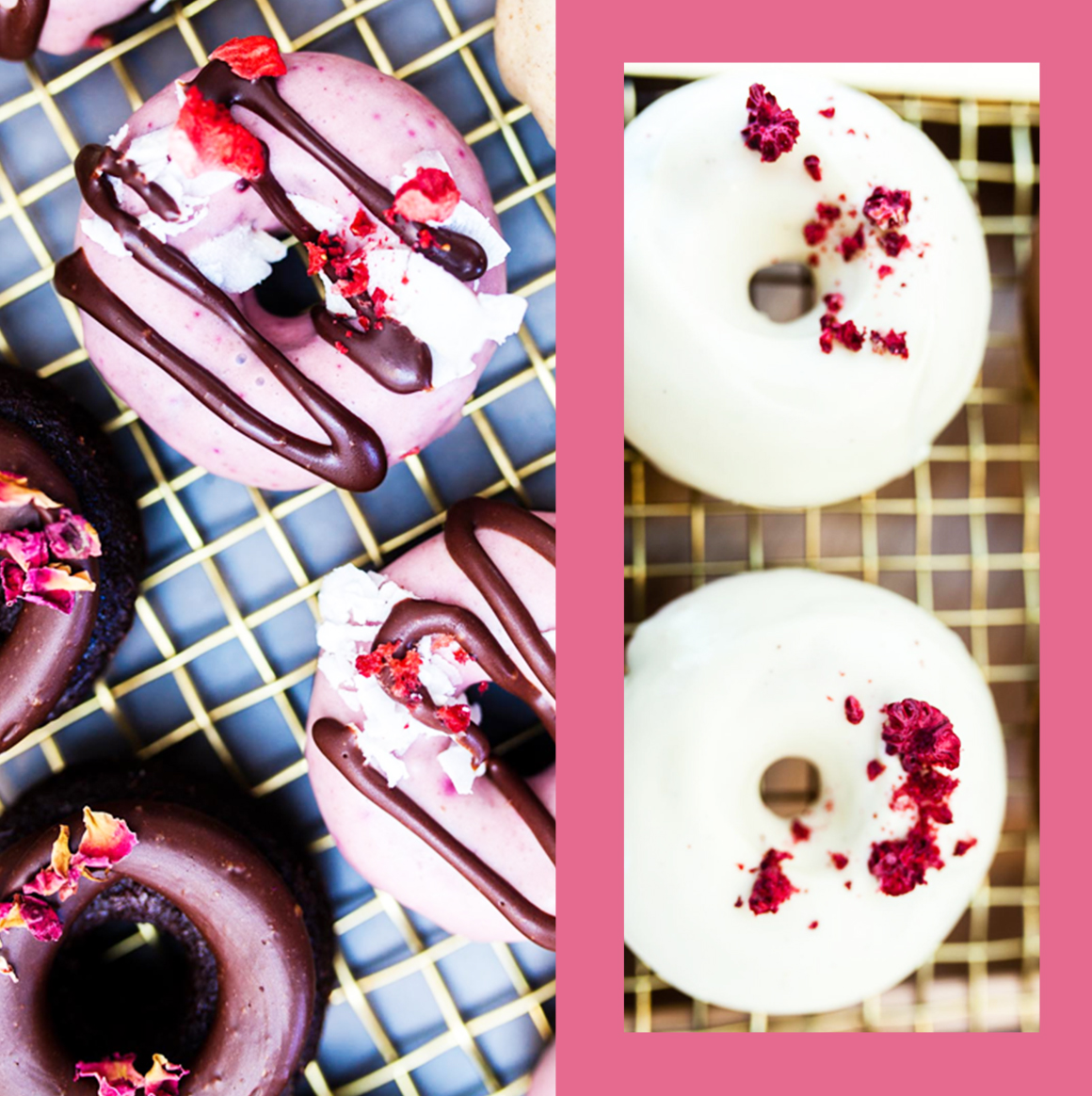 9. Ice Cream From Mister Fitz
If you don't have a pic of a Mister Fitz ice cream sandwich stinking up your Instagram, where have you been? A trip to Mister Fitz makes you feel like a kid in a candy store, because… you're basically in a candy store? With flavours spanning every colour of the rainbow, and toppings ranging from mini MnM's, to malted pretzel, to cookie dough, colour lovers are well advised to make a beeline. Our pick is the bubble gum coated in a cacophony of sprinkles. It's pretty much blinding.
10. The Consultant At Corbett And Claude
The Consultant pizza at Corbett and Claude is a colour explosion, and a flavour bomb. The authentic, light and fluffy base is topped high with thinly sliced potato, crispy prosciutto, and rosemary. If you're sceptical about potato on pizza, this will change your mind. Pair yours with a bright orange Aperol spritz and chow down on a traffic light of deliciousness.
11. Tacos At Bordertown
Head to Noosaville's Bordertown hungry, because the tacos here are seriously delicious and a feast for the eyeballs to boot. Try the fried cauliflower tacos if you're a plant-eater, or the panko-crumbed fish if you're feeling like seafood. Whatever you order, you'll be greeted with a vibrant, colourful dish.
12. Blueberry and Coconut Panna Cotta at Elk Espresso
Elk Espresso's Blueberry and Coconut Panna Cotta with house-made granola, summer fruits, and cinnamon yoghurt is a watercolour of a meal. See that glorious smattering of edible colour pictured? If this isn't heaven on a plate, well, we don't know what is. And yes—the drive is more than worth it!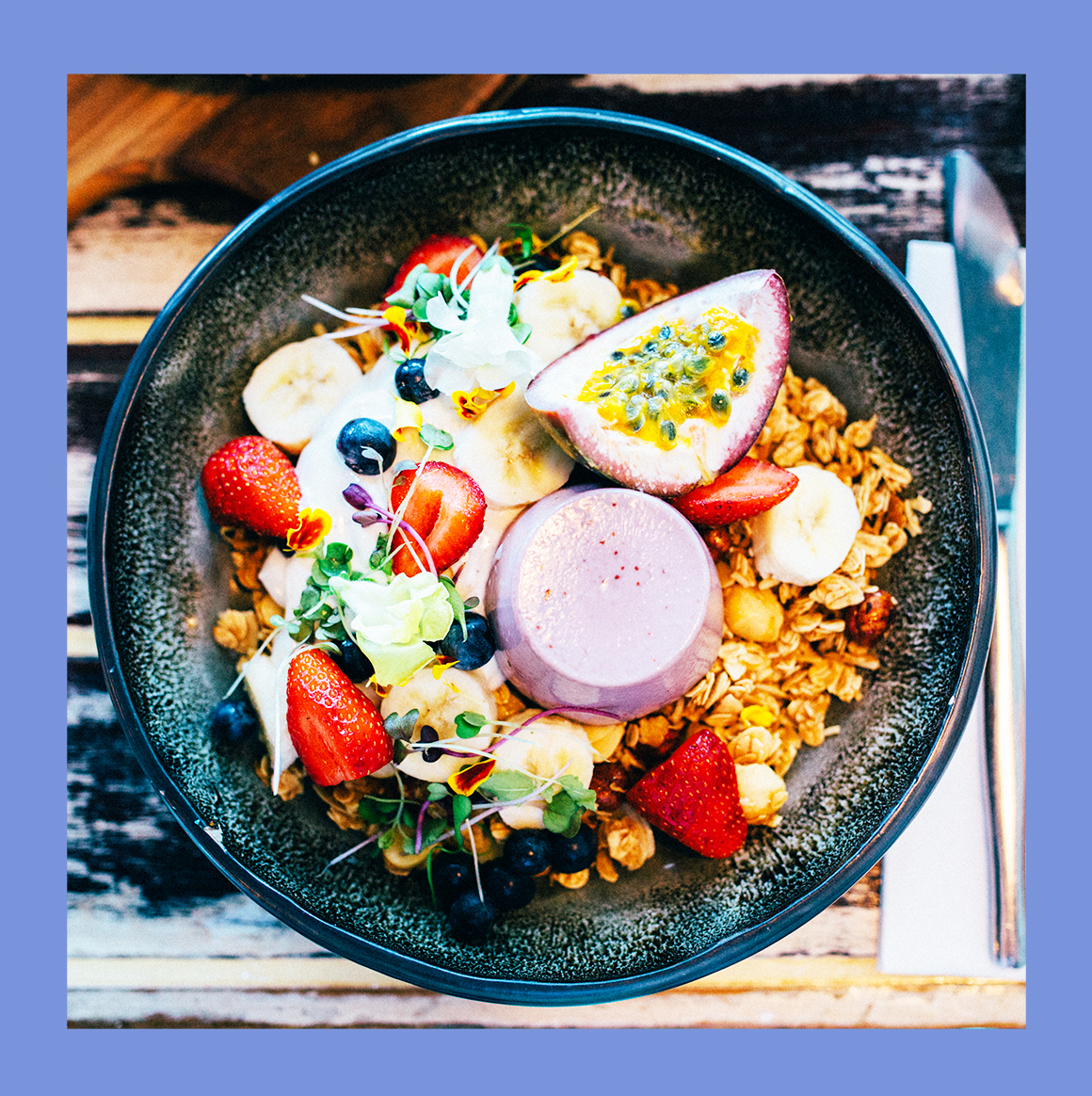 Editor's Note: This article is sponsored by Personalised Plates Queensland and endorsed by Metropolist. For more information on our editorial policy, please click here.
Image Credits: Hayley Williamson, Ariana Gillrie, and Yaseera Moosa