When spicing up your wardrobe and accessories for the next summer season, the humble beach towel shouldn't just be an afterthought.
If you're recycling your ratty, dank and smelly towel that's been buried in the boot of your car for 12 months–we're here to help with the best beach towels and throws we're loving this summer.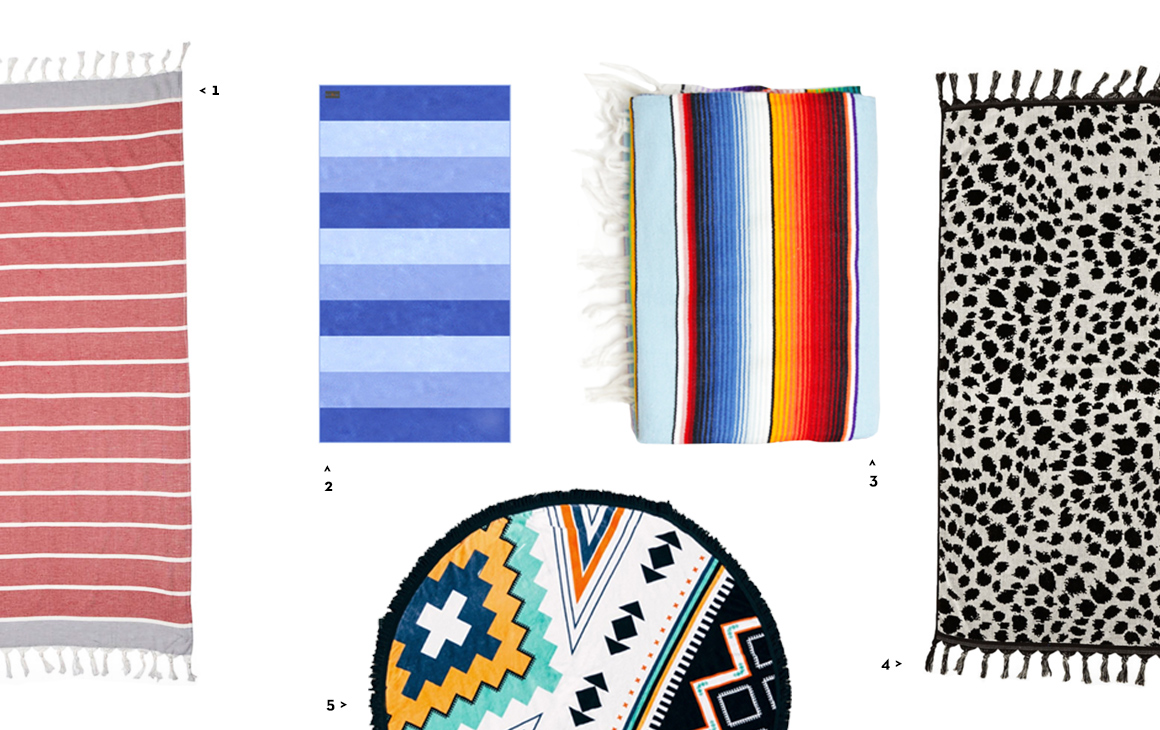 #1. Funky and Functional
Australia went crazy for Turkish towels last summer. And given their versatility, functionality, and transportability, we think they are here to stay. Hooray! Based right here on the Gold Coast, Coolangatta's label, Mayde sources their gorgeous hand-loomed cotton towels direct from Turkey.
Get yours at Sunhouse Surf, Coolangatta or Sean Scott Gallery, Burleigh Heads.
#2. Sandproof and Waterproof
This Gold Coast lad's ingenious nylon-backed design ensures that pesky sand stays on the beach where it belongs and not lining the boot of your car. Sandusa's Tugun-based creator turned a bright idea into reality, and now his towels are sold in 26 countries around the world.
Support a local and see what it's all about online.
#3. Mexican Throwdown
Bringing you another fabulously talented local designer, Hattie's epic hand-woven Mexicana blankets double as a cute picnic blanket or beach throw, with enough room to squeeze in a few mates for a sun lounging session.
Find Hattie online or at The Village Markets, Burleigh Heads or Paradise Point.
#4. The Old Faithful
When you don't want to compromise function for fashion and you just need something to dry yourself with (perhaps it's a mad dash to work after a morning surf or wrangling the kids after a sandy sun-kissed Sunday), you can always count on Rip Curl.
Grab yours at the Rip Curl concept store, Soul Boardwalk, Surfers Paradise.
#5. Think Outside the Box
Do not conform to the norm… grab yourself one of The Beach People's luxe line of roundies towels–they'll glam up any afternoon at the beach, hinterland picnic, or Sunday backyard BBQ. Pair it with their cute leather carrier and you're good to go.
More beauties from The Beach People can be found at Coolangatta's Salt Living or Palm Beach's Small Stall.
Photo Credit: The Beach People