There are more good breakfast haunts crammed onto our tiny Gold Coast than most of us have time for, with Broadbeach alone boasting a great many of them. From smoothie bowls and waffles to a breakfast gnocchi and a fillet of salmon benedict, this pocket of the Coast knows how to do a breakfast dish.
Here's where to find the best breakfasts in Broadbeach next time you find yourself in this buzzing necks of the woods.
Elk Espresso
Pastel plates, edible flowers and seasonal menus; there's little wonder why Elk Espresso is a favourite breakfast restaurant of many Gold Coast locals. A short stroll from the beach and the main Broadbeach thoroughfare, with great coffee and salty vibes to boot. They're plating up season dishes on their ever-changing menu from Black Forrest waffles to blueberry panna cotta brekky bowls that are almost too pretty to eat. As far as we're concerned, Elk Espresso can do no wrong and is hands down one of the best cafes for breakfast in Broadbeach.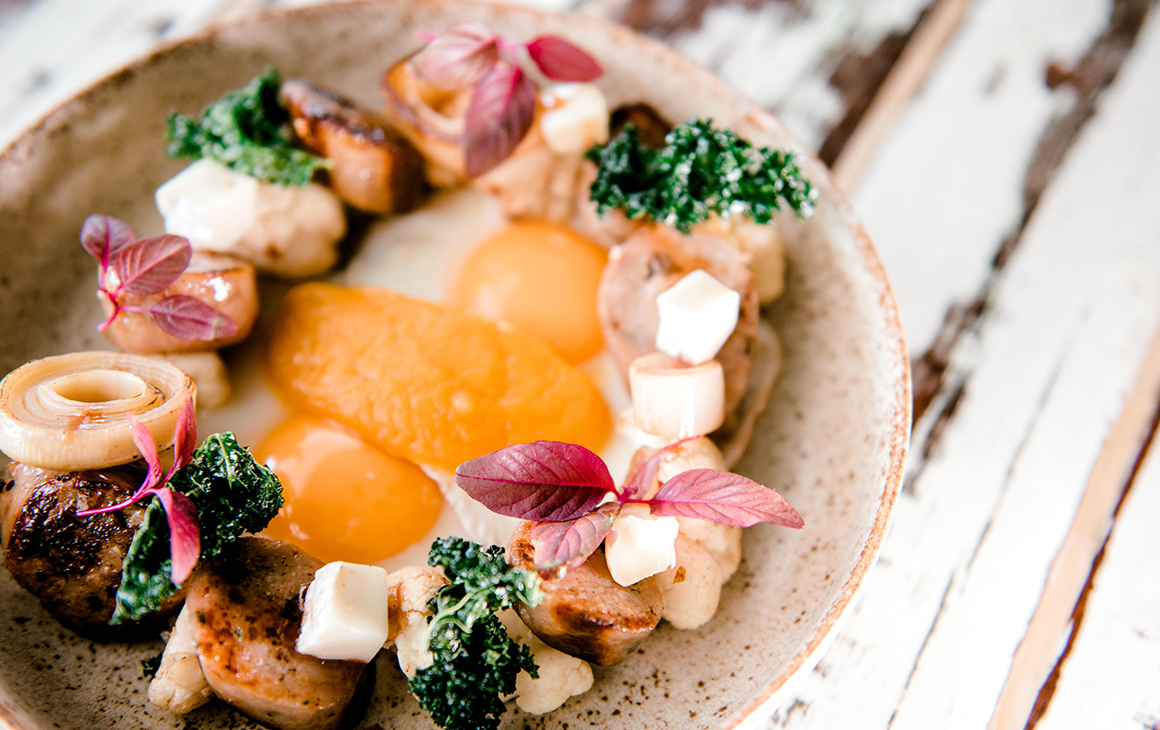 No Name Lane
Packing plenty of swagger, No Name Lane is not just a shiny setting, it's the home of some seriously good coffee. 'Melbourne quality' we've even overheard many say. Located in Broadbeach's Oracle Building, breakfast here is the perfect warm up to a leisurely stint of shopping. Expect fluffy pancake stacks, hash with perfectly cooked eggs and drool-worthy brekky bowls.
The Loose Moose
The Loose Moose is a man cave of hangover cures, shiny buns and raw bricks. If your early AM meal doesn't involve one of their 150 whiskies or 25 tap beers, you'll be ample satisfied with their Nutella waffles and salted pop caramel freakshakes. Treat yo-self! Head here for some of the best breakfasts in Broadbeach.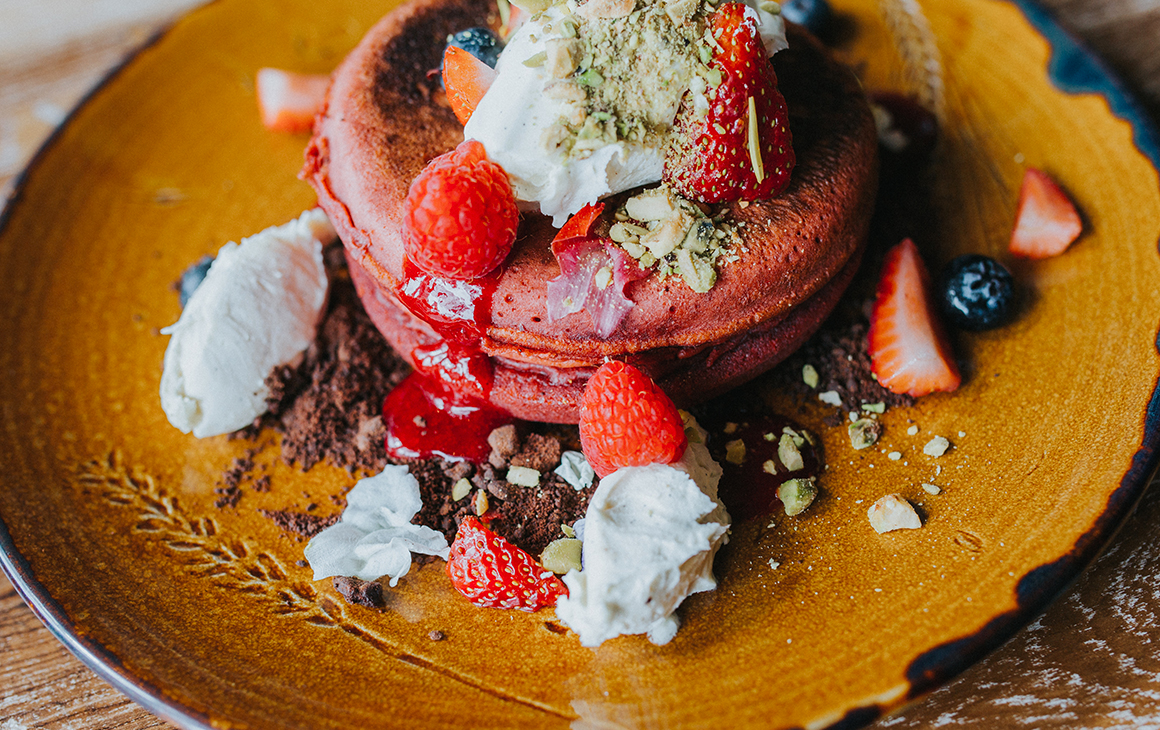 Miss Moneypenny's
Set a few blocks back from the beach and sparkling new, Miss Moneypenny's is well and truly one of the best places to get breakfast in Broadbeach. Get your day started with eats like moreish Crab Omelette with fresh-hand picked crab, creme fraiche, rye bread, shellfish oil and shellfish salt. Or, if a sweet brekky is more your thing, you can't go past the French Toast with cookies and cream, vanilla mascarpone, cookie crumbs, cocoa nib gelato and burnt honey. We recommend washing it down with their signature breakfast cocktails—because it's 5 o'clock somewhere.
Koi
Apart from offering prime position for everyone's favourite sport of people watching, Koi has a menu worthy of an indecisive meltdown. Caramel pecan pancakes, halloumi benedict, turmeric quinoa porridge… need we say more? How 'bout breakfast gnocchi with wild mushrooms, brussels sprouts, basil pesto, roasted garlic puree? Oh, yes, Koi is a hot contender for the best breakfasts in Broadbeach winner.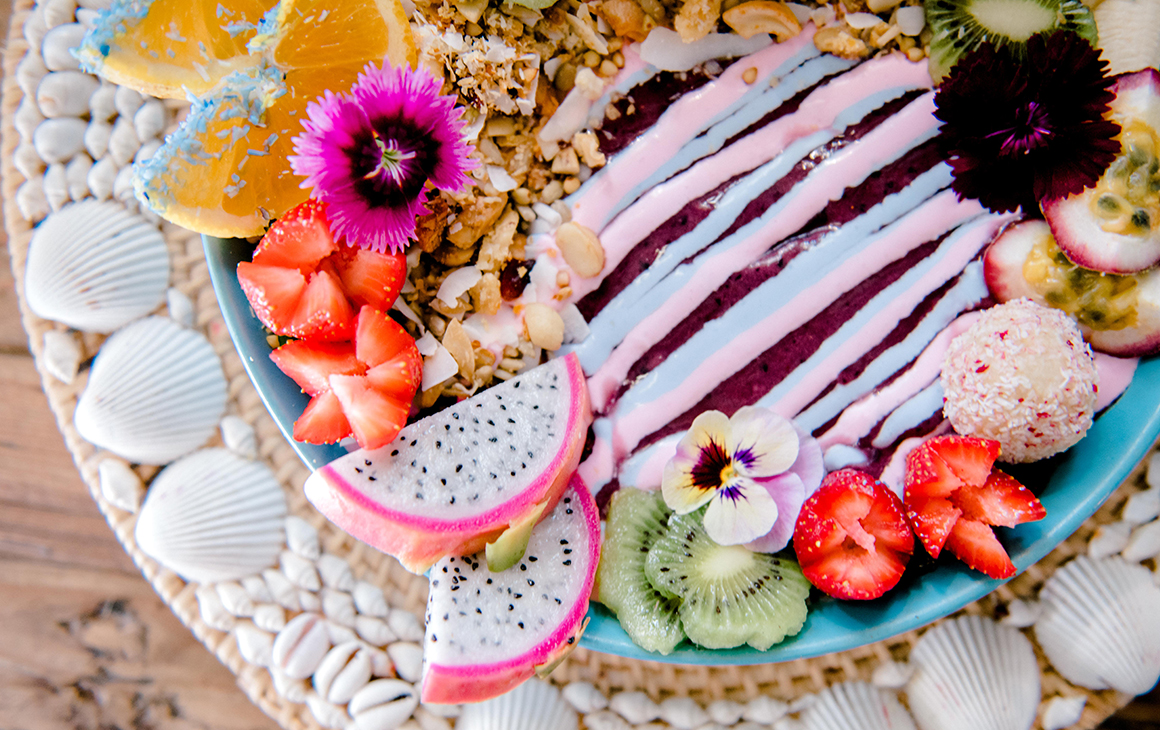 Cardamom Pod
Known for their irresistible buffet of Indian food, heartwarming salads and a cake cabinet of dreams, Cardamon Pod's weekend breakfasts have a lot to be overshadowed by. But for those in the know, this is by far the best cafe for breakfast in Broadbeach for vegetarian and vegan folk, in fact their weekend breakfast menu is entirely plant-based. Brightly coloured smoothie bowls bursting with fresh fruits and blueberry topped pancake—the Cardamon Pod has our stamp of approval.
Worked your way through the best breakfasts in Broadbeach? We've got you covered with Broadbeach's most happening bars next.
Image credit: Hayley Williamson and Kaitlin Maree Photography for Urban List