If you're lurking around the CBD or are willing to jump in the car to tackle a new-to-you breakfast spot, then you're going to wanna keep this list of must-try Southport breakfast and coffee spots handy.
Get caffeinated with our top picks among the best cafes in Southport.
Percy's Corner
Housed inside a beautifully restored 1920s ambulance station, Percy's Corner is open Monday to Friday only. This compact barista bar serves up smooth Single O Roasters coffee, including filter and cold drip, paired perfectly with tasty toasted sandwiches, bagels and freshly baked treats.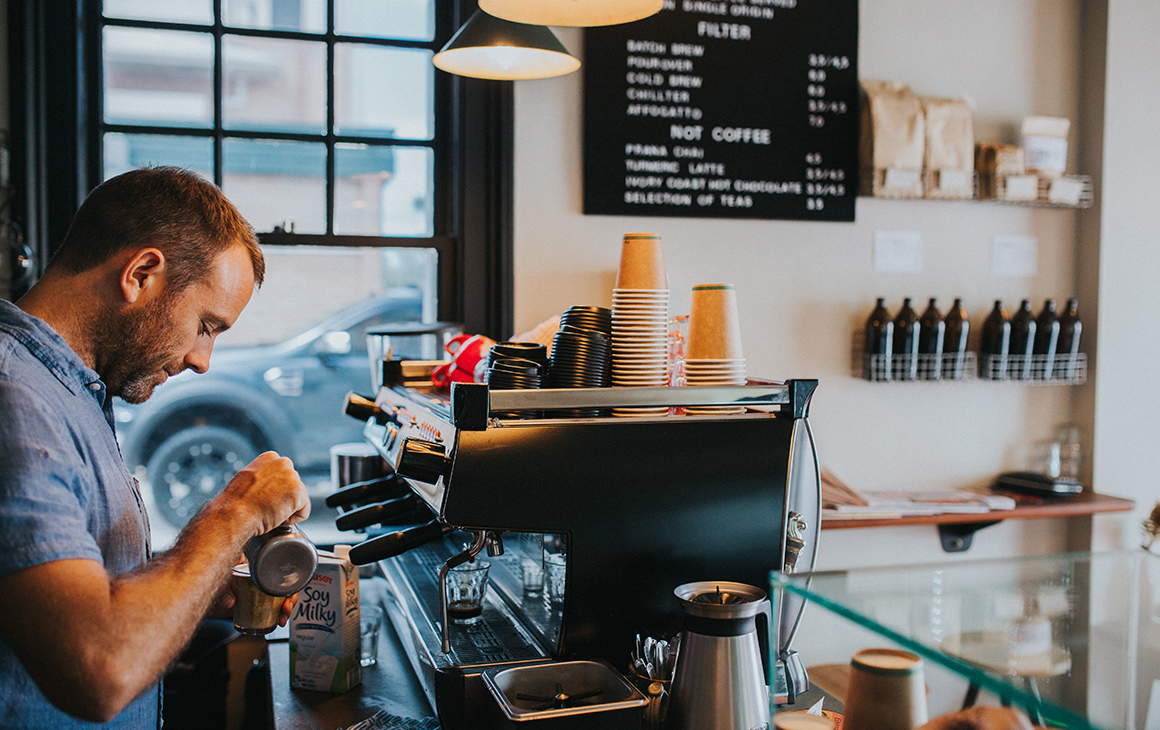 Simple Coffee House
If you're on the hunt for one of the best cafes in Southport and capital city quality coffee, the friendly team at Simple Coffee House is at your service. Located on the CBD's main drag, this simple yet bustling cafe sells sweet and savoury treats and a small grocery line to kickstart your day. But you're here for the smooth Toby's Estate caffeinated brews, served every which way, and the regular line up of loyal locals ensures you're in the right place.
Blendlove
You say you've come for their wholesome breakfast offerings and smoothie bowls, but we know all you really want is to leave with a box full of Blendlove's signature raw 'cheezecake' slices. We don't blame you. They are to DIE for. Haven't discovered Blendlove yet? Track down their Instagram and get ready for epic #dessertporn. Trust us, this gem is hands down one of the best cafes in Southport.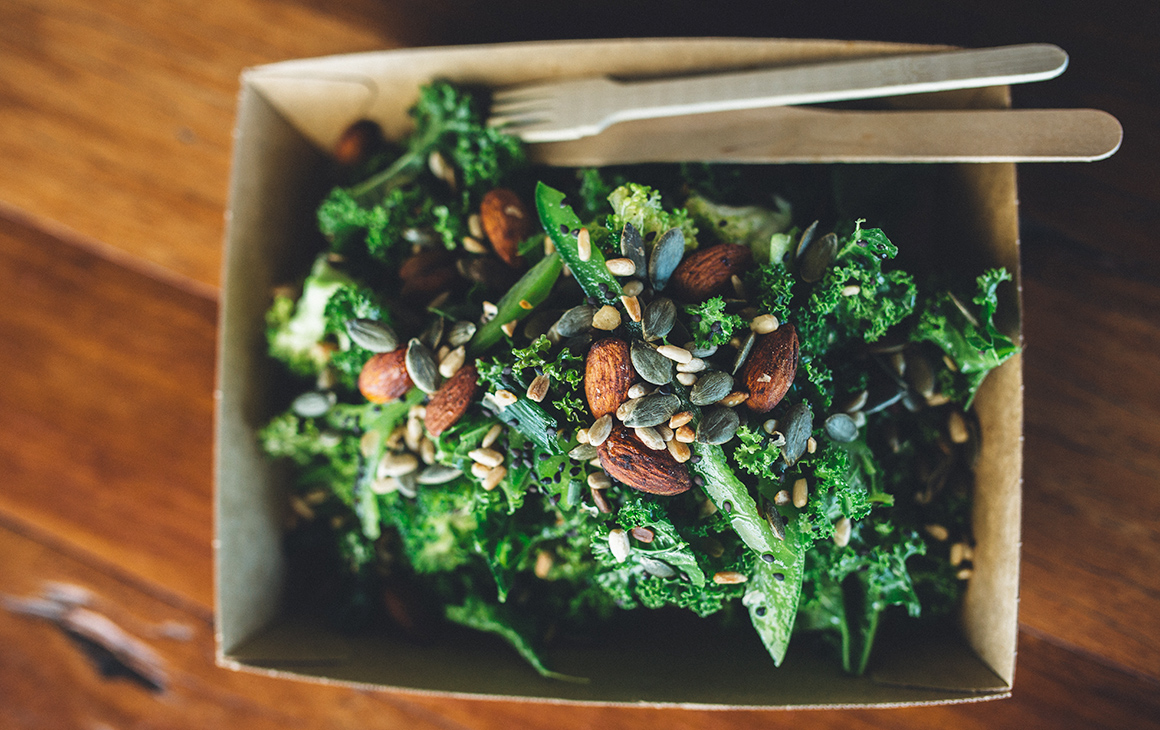 Daark Espresso
While some may argue this northern morning staple is actually in Chirn Park, when you're on the hunt for the best breakfasts in Southport, a trip to Daark Espresso is totally worth an extra five minutes in the car. An institution among professional brunchers, Daark is always buzzing with coffee lovers chilling on the wrap-around deck. With attentive table service, speciality brews and delicious options from vanilla bean panna cotta to leg ham and parmesan croquettes or slow-cooked lamb and beetroot salads, there's a lot to love about Daark.
Randy Wallhole
Another top choice among the best cafes in Southport, locals really do have something to be proud of in the CBD's characterful Randy Wallhole. While the breakfast options are simple and seriously good value (think jaffles, loaded bagels, nourishing bowls and CocoPop iced lattes), this eclectic cafe—filled with retro couches, arcade games and paraphernalia—is an uber friendly local favourite that's sure to brighten your Monday blues.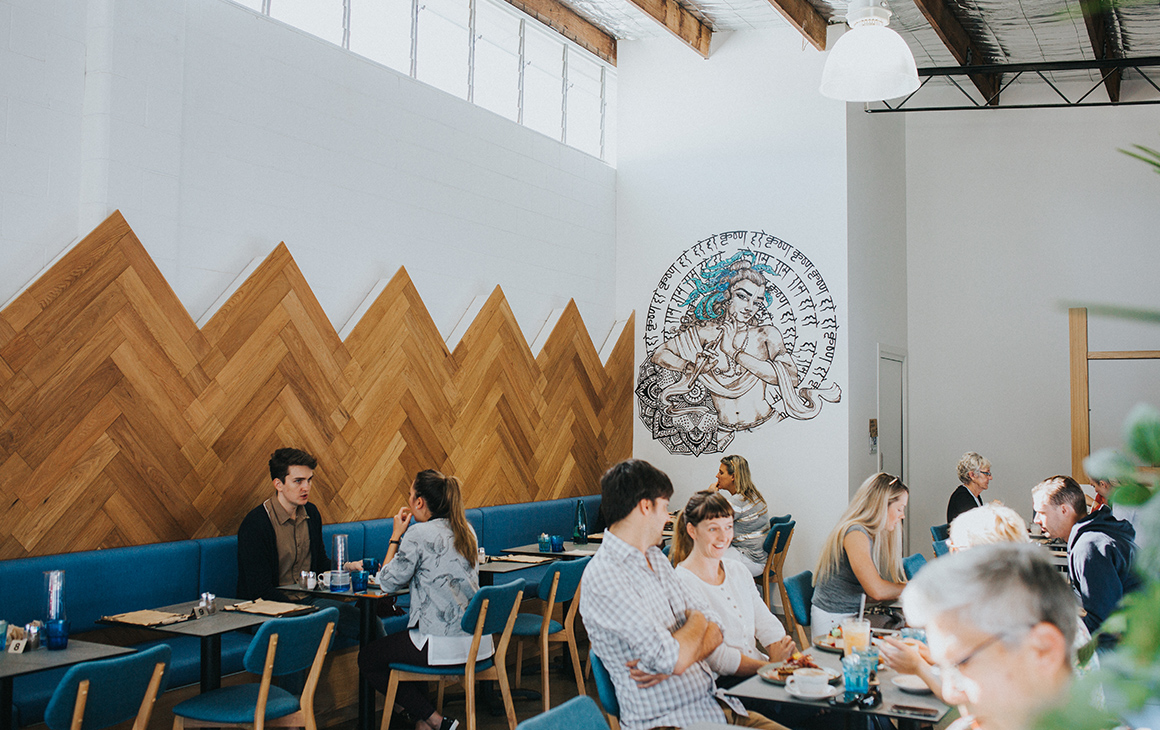 Cardamom Pod
Vegetarians rejoiced when one of the Coast's most adored vego restaurants expanded to a second venue within Southport's slick Ferry Road Markets complex. Serving wholesome vegetarian breakfasts and lunches, get your daily fix of Cardamom Pod's raw peanut butter and jelly smoothie bowls, Insta-worthy acai and pink pitaya bowls, health beneficial smoothies, fresh juices, raw desserts, meat-free savoury creations, and oh-so much more in the plant-based department. If you're on the hunt for some of the best breakfasts in Southport, well, you've found it.
Providore Brickworks
Southport's swanky Ferry Road Markets is the kinda place you might find yourself feeling underdressed if you're just stopping in for groceries. But there are many reasons locals adore this one-stop shopping destination. Our go-to for coffee and cake is the little bit posh but oh-so welcoming cafe, Providore. Good luck resisting display cabinets beckoning with fanciful slices, tarts, cupcakes, pastries and whole grab-and-go designer cakes. Do as the regulars do, and savour a few hours with a Supreme Roasters cuppa in one hand and the weekend paper in the other.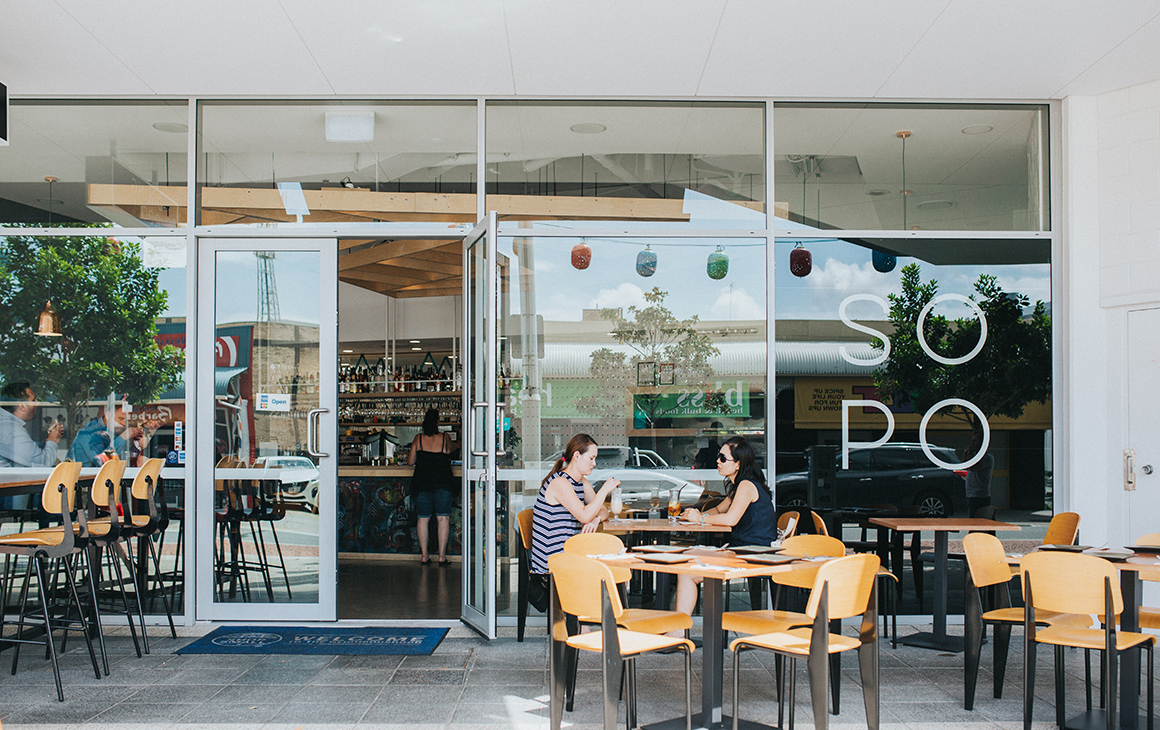 Sopo Dining Room
While this smart Southport eatery is more restaurant than cafe, if you're hungry for lunch, you'll be well catered for at Sopo Dining Room. Open from 11am 'til late, Monday to Saturday, we're pointing you in the direction of fresh poke bowls, Japanese Okonomiyaki savoury pancakes and saganaki grilled cheese pitas. Are you drooling yet? You should be! Fresh seasonal ingredients served in a creative way, Sopo Dining Room is our top pick among the best restaurants in Southport.
Cafe Catalina
If you like your brekkie with a side of uninterrupted water views, your destination of choice at the northern end should be Cafe Catalina. Spacious, sun-drenched and totally pooch-friendly, it's obvious why this cafe slash restaurant is a fave among northerners. Come for the classic big brekkies and fruit smoothies or, if you're still struggling from the night prior, wash it all down with a hair of the dog Bloody Mary—we won't judge. Eds note: Cafe Catalina will be closed over the Commonwealth Games period (February 12 to May 15).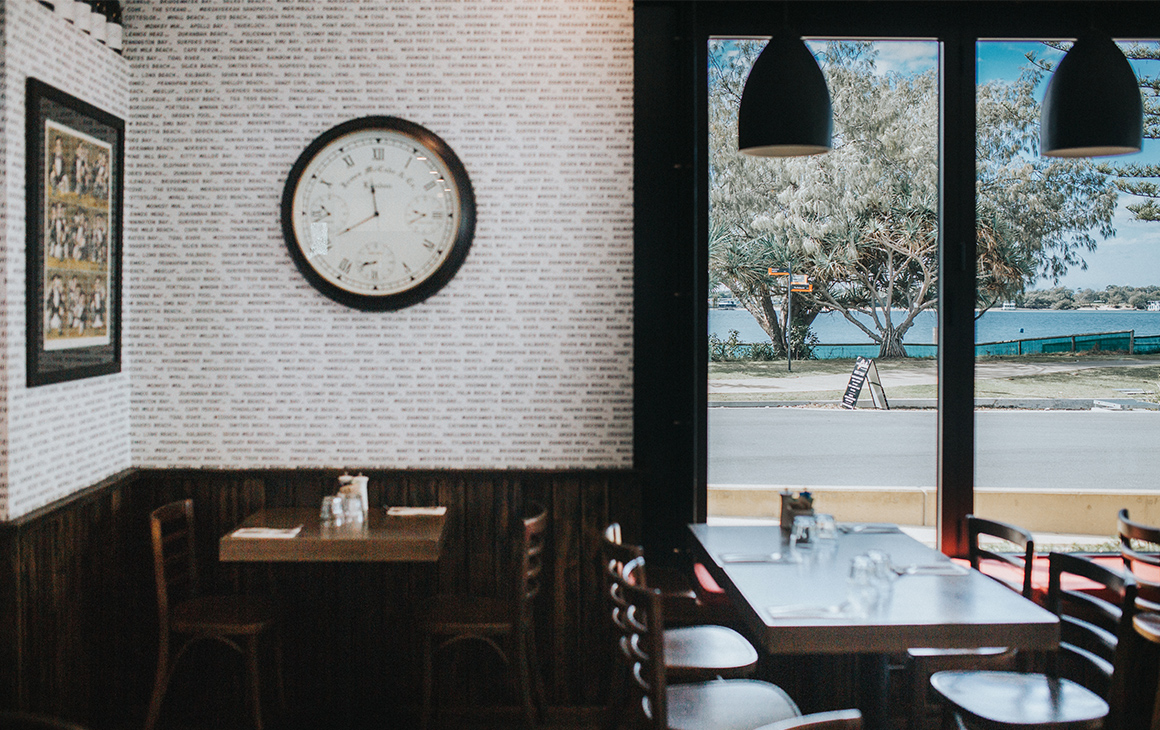 Giri Kana Cafe
Giri Kana Cafe is health on a plate. Tucked under the H20 apartments in Southport, this cafe could slide right into Nobbys and have a swag of the seriously good-looking types lining out the door. Think: flavoursome vegetarian and vegan fair, loads of gluten-free options, luscious salads, homemade veggie curries, bakes, koftas, super-green smoothies and sweet treats in abundance. If you skip the tempting pre-made fare and order from the menu, the tofu burger is an absolute assault on the taste buds and their homemade raw desserts are pretty AND healthy. Find this place for an indulgent injection of goodness, and yes, the hot fitness folk like it here too, so anticipate some nice bicep perving on the side.
42 Fifteen
Ask any Southport local where to head for a satisfying brekkie and chances are they'll point you in the direction of their ol' faithful. 42 Fifteen is serving up flavour-packed dishes that change with every season, like the pork and kimchi omelette or buttermilk pancakes with berries and raspberry infused maple syrup. Love bagels? They've got one of the Coast's most extensive loaded bagel menus too. Drool! 42 Fifteen is an oldie but a goodie amongst the best breakfasts in Southport.
The Roost @ 53
If you prefer your brekkie minus the frills, Southport's The Roost @ 53 is as cheap and cheerful as they come. With most items on the Saturday brunch menu under $14 (even cheaper mid-week), you can afford to shout your bestie while you're there, just because. Opening at a sparrow fart 5am for coffee, hearty meals including mushrooms on toast, corn fritters or the nourishing quinoa avocado bowl will keep you powered through your weekend beach session.
Made your way through the best cafes in Southport and looking for adult drinkies? You must check out Southport's vibing after-dark hangout, Mr P.P.'s Rooftop & Deli.
Image credit: Hayley Williamson and Brooke Darling for The Urban List