If you're anything like us, the absolute BEST part of travelling abroad is the food, oh glorious food!
So while the Aussie dollar is at an all time low and you've been forced to pull the breaks on your next 'round-the-world food indulgence escapade, at least you can relax knowing our multi-cultural population is grand for one thing in particular, and that's the magical mix of ethnic foods that permeate through the suburbs.
And just to make decision making even more arduous, we've rounded up a whole swag of our fave ethnic restaurants to call on next time you need your fix. No expensive plane ticket required.
Spanish
San Sebastian | Palm Beach
Tapas-style menus have exploded across the Coast, but Spain is where the tapas phenomenon was born so, as you'd expect, San Sebastian nails it with their authentic bite-sized pintxos tapas. Devour mouthfuls of paprika dusted squid, beef empanada with chimmichurri, Spanish meatballs, crumbed paella, paired with a few jugs of chilled sangria, muchas gracias!
Vietnamese
Can Tho Kitchen | Runaway Bay
In the 1980s, husband and wife team Vien and Thao started life in Australia as refugees. Today they are the faces behind Can Tho Kitchen and we're so glad they chose to call the Gold Coast home. Sharing with us all the mind-blowing Vietnamese flavours we adore, like beef pho, rice paper rolls, and steaming wok and clay pot concoctions; all wrapped up in an energetic and colourful package.
O-Me-Ly | Broadbeach
Do not come here for the ambience or fancy trimmings, 'cause you won't find it at O-Me-Ly. But if you crave authentically fresh and fragrant Vietnamese cuisine that'll transport you to the streets of Siagon, well, you've found it. Did we mention it's BYO?
Ethiopian
Horn of Africa | Southport
Don't expect bells and whistles, but regular diners rave that Horn of Africa is the real deal, and a packed dining room most nights is testament to the fact. Traditional stewed vegetable and meat dishes come served with spongy injera (flat bread) which you use as a spoon and eat with your hands.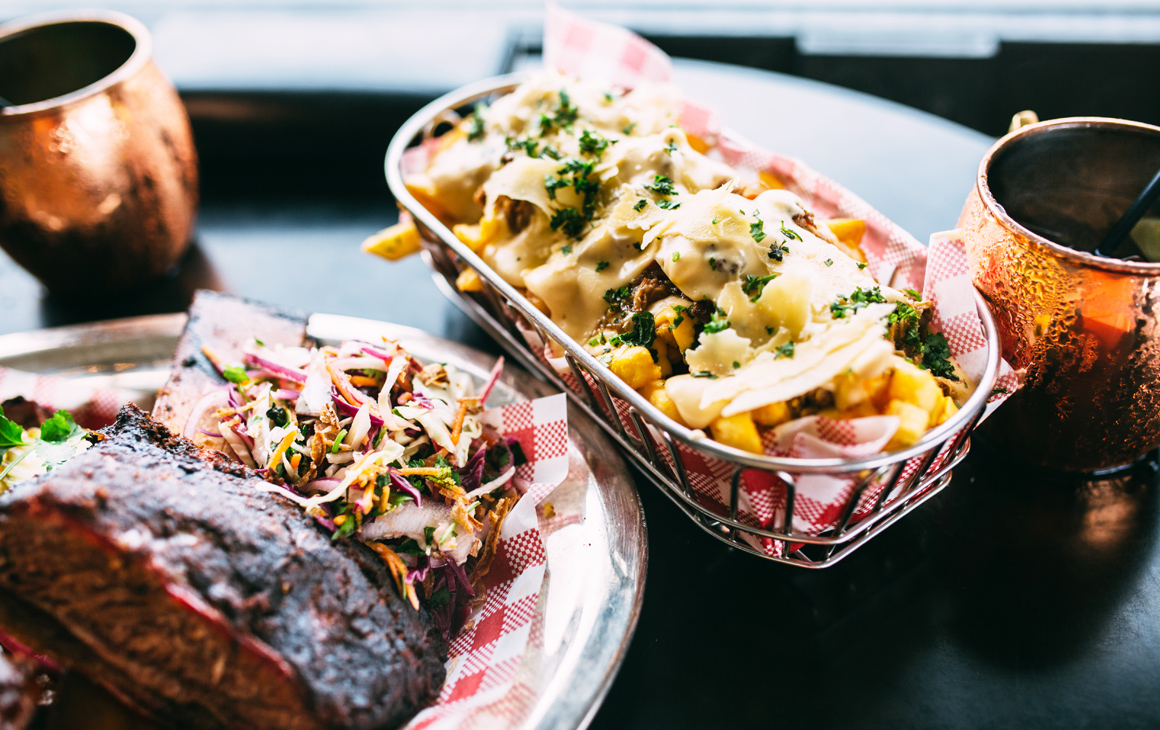 American
Tribeca NYC | Chevron Island
The most happening joint on Chevron Island, Tribeca NYC single-handily kicked off the American food craze on the Gold Coast. Run by a hard-working and totally admirable local mum and two son team, come for hot wings, steaks, soft shell crab tacos, mac and cheese, Reuben sandwiches, bagels, and mighty fine burgers. Tribeca's Wednesday ribs nights are legendary and their espresso martinis rock our world too.
Lester and Earl | Palm Beach
2015 was the year American smokehouse BBQ came a knockin'. With a banging takeover of an old upper-floor apartment, and just a sandy-footed sashay from the beach, expect slow-cooked brisket, finger-licking-good ribs, and a wide selection of tapped craft beers at Lester and Earl.
Easy Street Diner | Mermaid Beach
Easy Street Diner's burger-fuelled menu caters to the hungry hoards of Mermaid Beach. Their Americana cheesy fries, buffalo wings, milkshakes, and deluxe burgers are the reason we can't get enough of this epic watering hole.
Brooklyn Depot | Surfers Paradise
Commanding front row seats of The 4217 complex, Brooklyn Depot has found the recipe for success and that's pumping out flavour-packed burgers in a fun and funky setting all at very respectable prices. Check 'em out!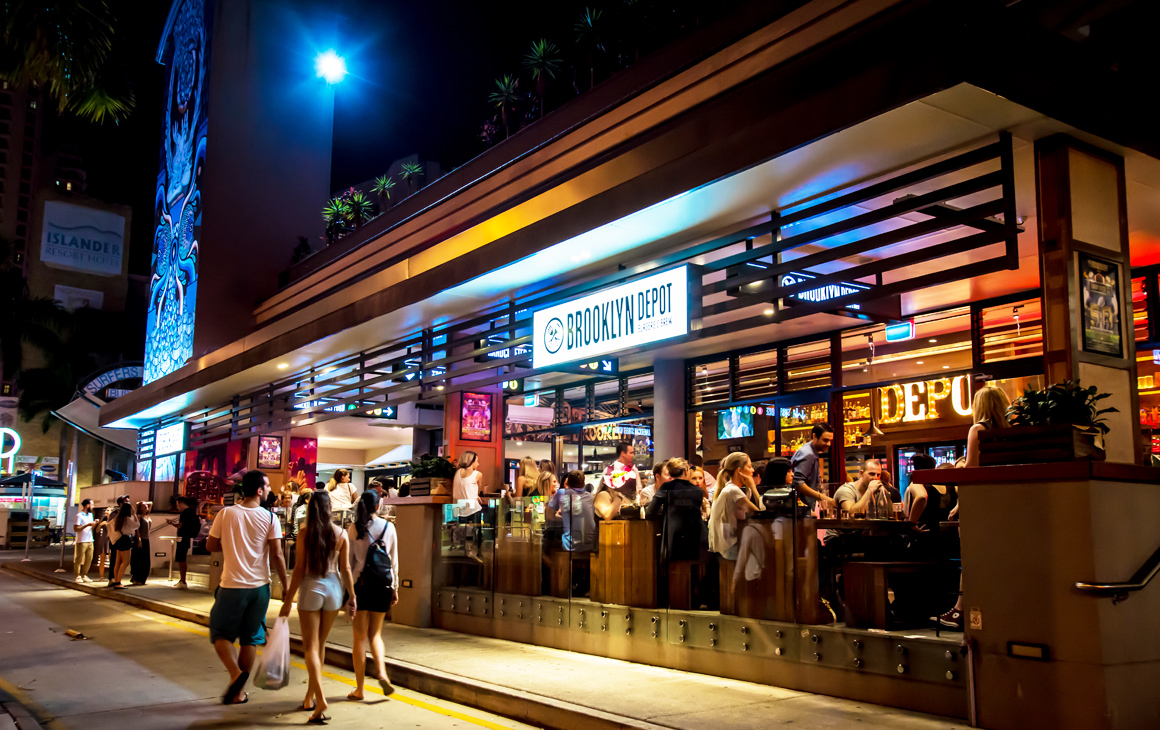 German
Bavarian Bier Café | Broadbeach
Popular chain, Bavarian Bier Café is now creating their own Bavarian-inspired craft beer right here in Australia. You can pair a tasting paddle with new menu items like coffee-rubbed and smoked BBQ pork belly, blue-eyed cod and chips, and warm haus-made pretzels.
Italian
Gemelli + Gemellini | Broadbeach + Nobby Beach 
The three brothers who make up the young and gracious owners team of Gemelli Italian and Gemellini were hand-making pasta sauce and gnocchi soon after they learnt to walk. Sharing their Nonno's traditional recipes with the Gold Coast, head in for wood-fired pizzas, authentic pastas, and melt-in-your-mouth prosciutto.
Double Zero | Broadbeach
Double Zero has been certified by Associazione Verace Pizza Napoletana for serving one the most authentic Italian pizzas in Australia—one of just 14 to be recognised in the country and the ONLY in Queensland. An impressive feat and good reason to hop in and try Double Zero's genuine Napoletana for yourself. Bellissimo!
Cicchetti | Isle of Capri
Cicchetti is the new Gold Coast venture from the gang behind the applauded Byron Bay establishment of the same name. Delivering contemporary Italian cuisine and an extensive wine list to their grand chandelier-lit dining room, if the house-made beetroot and ricotta ravioli doesn't get you, the drool-worthy tiramisu will.
Fellini Ristorante | Main Beach
Looking to spoil someone silly? Fellini is a fine dining classic. Not only will you win points for a romantic backdrop of bobbing yachts (where you can discuss whimsical dreams of sailing away into the sunset, perhaps?), the Naples-native Percuoco family has a long history of operating successful Italian restaurants in Australia, so you are guaranteed of the absolute best.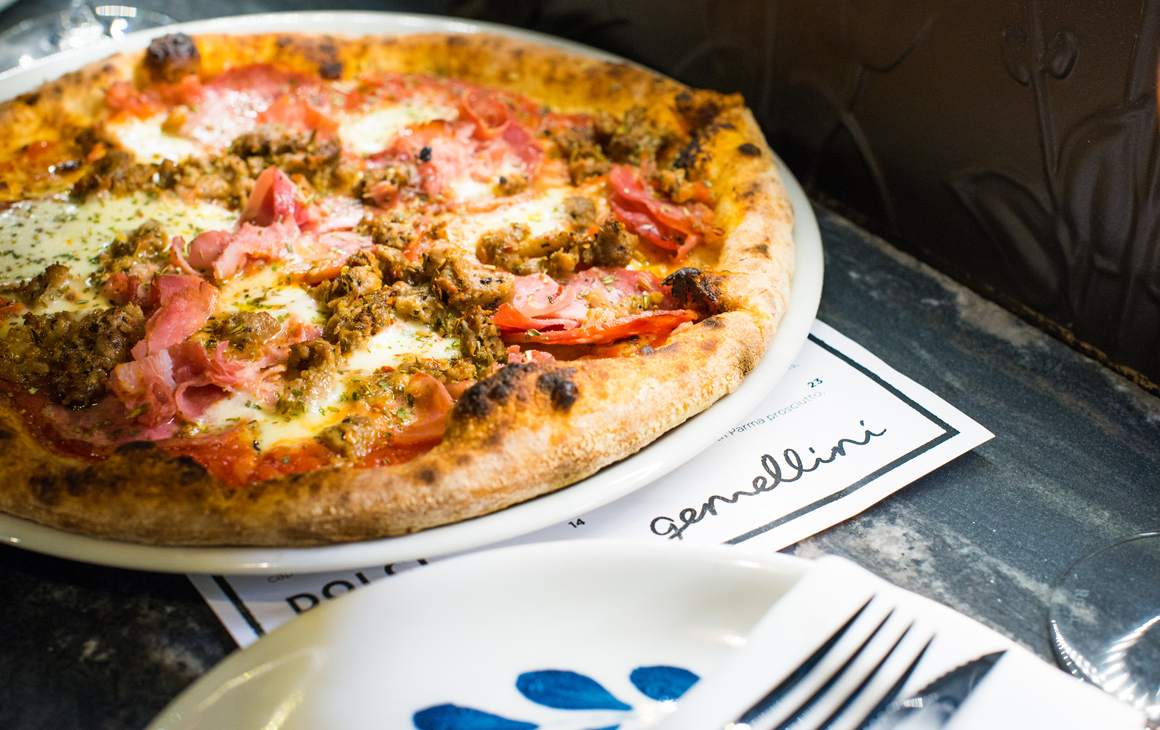 Mexican
MexiCali | Nobbby Beach
A Nobby Beach institution, pull up a stool on the western-facing upper deck to enjoy the late afternoon sun. The pork belly taco paired with the loaded Carne Asada fries are to die for, and single-handedly make MexiCali one of the Gold Coast's best Mexican restaurants for a killer taco feast.
Bonita Bonita | Mermaid Beach
Undoubtedly one of the best restaurants on the Gold Coast, Bonita Bonita serves up next-level Mexican fare in hip and moody ambiance. While we could go on forever, start with the crispy snapper tacos, ceviche, sweet pumpkin empanadas, Bonita Margaritas, and tequila with a verdita chaser. Hola!
Siguenos | Food Truck
Keeping the hunger real by not knowing where or when you'll see each other next, we love Mexican cantina food truck, Siguenos. Doing a small handful of items and smashing them out of the park, their grilled fish, chipotle marinated beef, spiced chicken, and vege tacos will rock your world.
Venezuelan
Fiery Deli | The Kitchens
You can find Mexican food on every second block these days so, for a fresh change, Fiery Deli entice us further south of the border with their casual Venezuelan and Latin-inspired menu. We recommend their tasty arepas, a healthy burger cum taco feast that's an ideal option if you're avoiding carbs.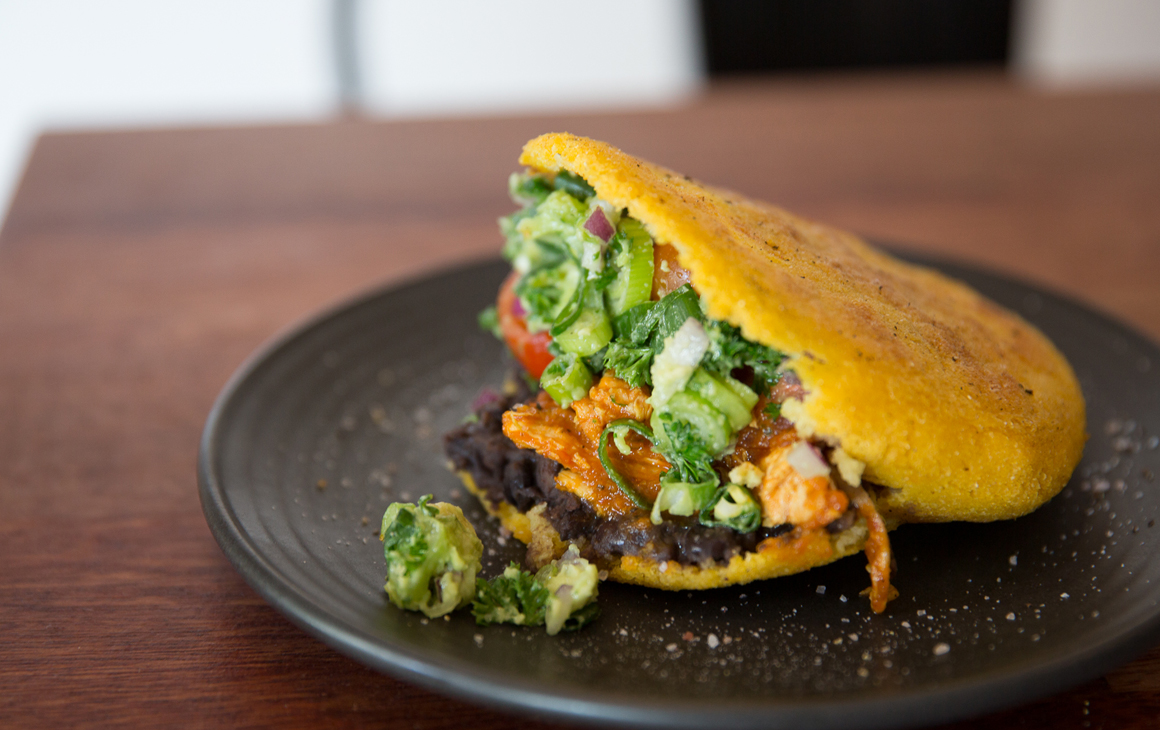 Korean
Dae Bark House | Southport
Southport's CBD is a melting pot of ethnic cuisine, but there's one eatery that's noticeably rammed with Korean ex-pats, which can only mean two things—it's authentic and bloody good value! Lost and craving a bibimbap on the Coast? Dae Bark House is where you'll find it.
Yi Dynasty BBQ | Southport
If interactive charcoal BBQ-style is more your jam, another Southport gem can be found behind the wooden façade of Yi Dynasty. Sear your own meat to perfection over the grill (think: pork shoulder, wagyu beef, and king prawns) or embrace the wafting aromas as your personal hot pot cooks at the table.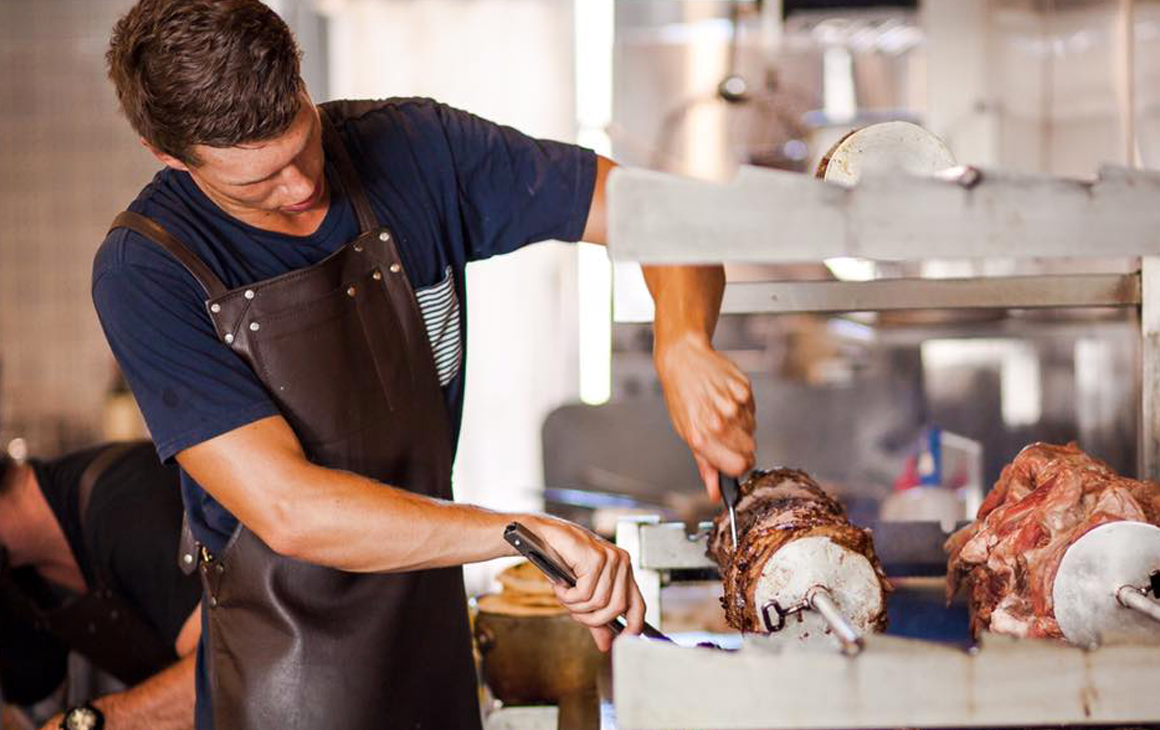 Greek
Hellenika | Nobby Beach
Without question one of the best Greek restaurants on the Gold Coast, this Nobby Beach institution is true to its origins: if you can't find the dish in Greece then you won't find it on the menu at Hellenika. Order classics like slow-cooked lamb shoulder, saganaki, octopus, dolmades, and moussaka. Take our tip, let the chef choose and order the banquet!
The Lamb Shop | Broadbeach
Pull up a stool at The Lamb Shop's sleek yet casual servery where juicy lamb is spit-roasted over hot coals before your eyes, and goes straight from the spit to your plate. Whether you opt for a traditional souvlaki in soft, doughy pita bread or one of their tasty sides (try the char-grilled octopus!), trust us, it'll be the best 13 bucks or so you've spent all week.
Greek Street Grill | Surfers Paradise + Pacific Fair
When it comes to gyros, Greek Street Grill is the real deal. Using pitas imported from the motherland, stuffed with seasoned hot chips, garlicky tzatziki, drool-worthy roasted souvlaki meat, and just the right amount of salad toppings… it's the Greek fast-food experience you've been seeking.
Xenia Grill | Coolangatta
With the Mediterranean diet widely considered the healthiest national cuisine in the world, at newly opened Xenia Grill you can order prawn saganaki, fried white bait, char-grilled octopus, souvlaki galore, and baklava, 'cause it's practically guilt-free, right?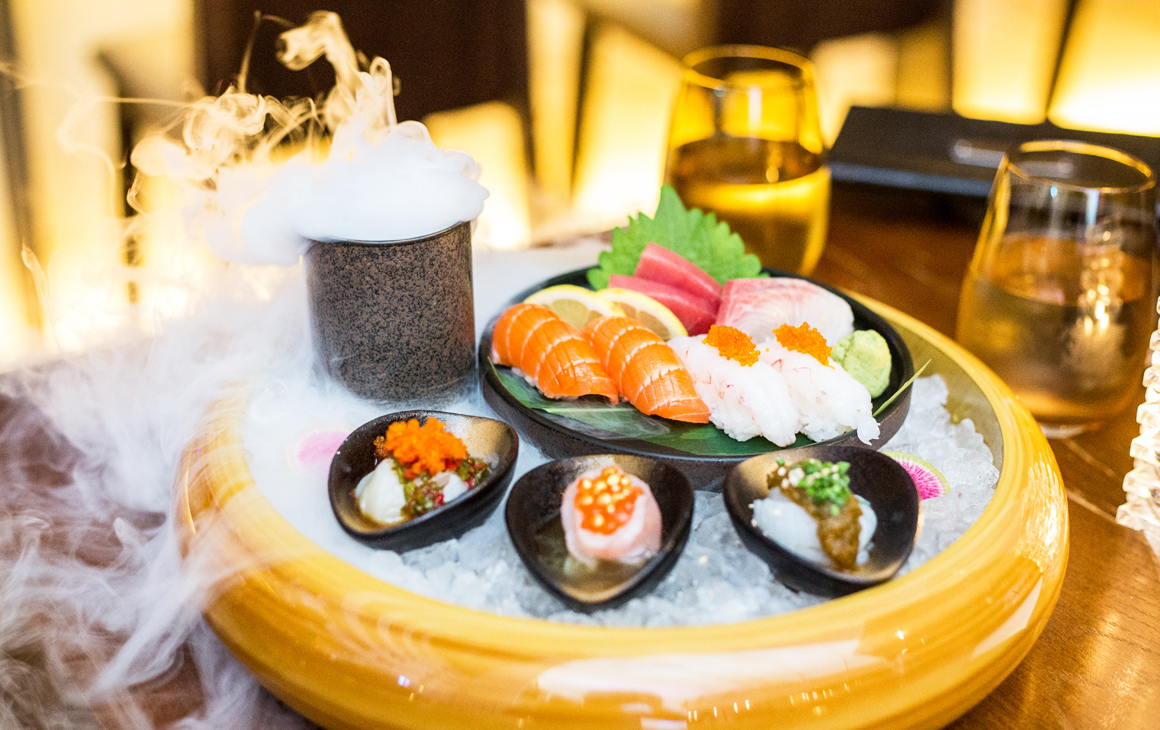 Japanese
Hachi | Palm Beach + Nobby Beach
Menu highlights at Hachi include ponzu salmon, wasabi steak, or crumbed scallops, but all your Japanese favourites are featured on their extensive menu. What's best? It's BYO when means more money for more gyoza.
Etsu Izakaya | Mermaid Beach
This immaculate venue, serving insanely good modern Japanese tapas, has been a raging success since the day it opened. And it's not hard to see why. With the perfect combination of delicious, refined food, incredible interior design, and effortlessly cool service, Etsu Izakya has set the bar high among the Gold Coast's best restaurants.
Sushi Cafe | Chevron Island
Its name may be deceiving, but Sushi Café is serving up so much more than just sushi. Tucked away in a nondescript arcade in Chevron Island, this is one unassuming Japanese joint you'll wish you'd discovered sooner.
Kiyomi | Broadbeach
This is next-level Japanese food. Not only has Kiyomi's clean-cut interior design drawn some serious attention, but the contemporary menu (created by internationally recognised Executive Head Chef, Chase Kojima) offers a distinction second to none. If you're a serious (and we mean serious!) sushi connoisseur, try out their prestigious seven-course Omakase menu and you'll be in foodie heaven.
Cha Cha Japanese | Broadbeach
An unassuming Broadbeach institution, Cha Cha feels like it's been there forever. All your oriental favourites are on offer, from small dishes like steamed gyoza, agedashi tofu, and okonomiyaki, to more fulfilling fare, like teriyaki ginger pork and beef donburi.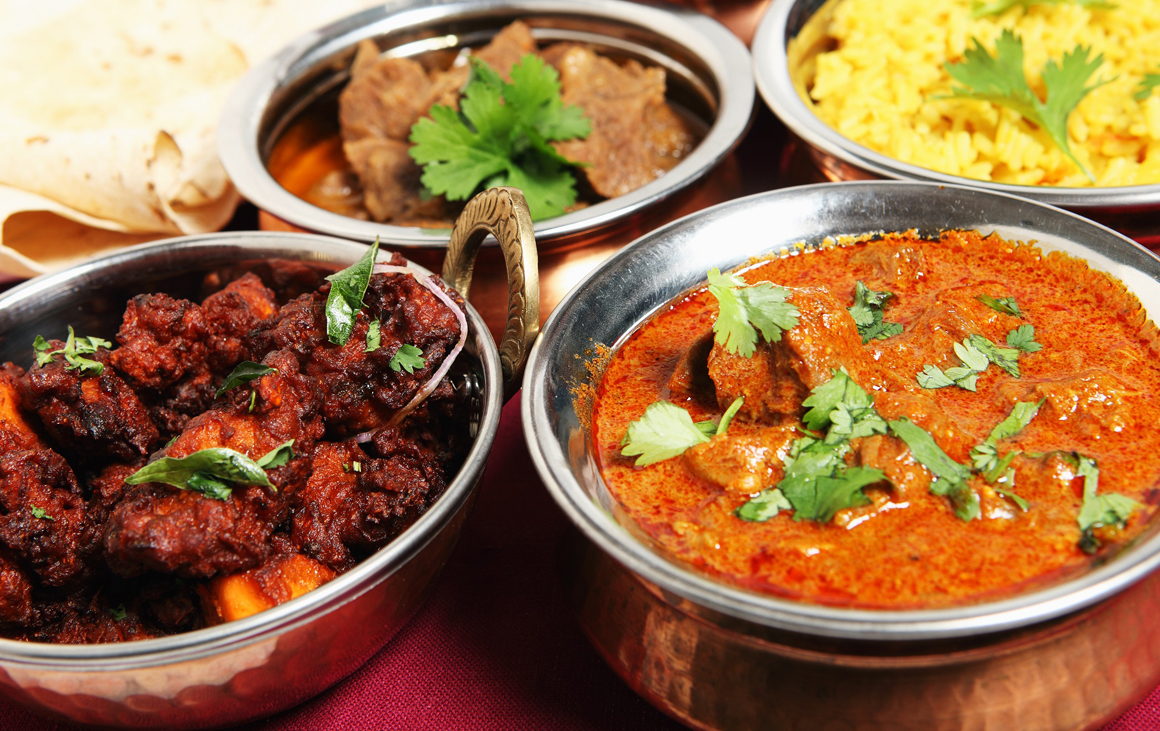 Indian
Saffron | Broadbeach
While for many, a night of Indian is an affordable BYO option or a quick and easy take out, Saffron is a cut-above serving the most gourmet Indian you'll find on the Coast. Come for the deep flavours, aromas, and spices of their to-die-for-curries, all soaked up with pillowy naan bread. Nom nom nom.
Kohinoor Indian | Palm Beach
Whether you've got a mid-week hankering for some butter chicken and lamb curry, or have had a big weekend and just need something to soak up the alcohol, there's nothing like a hearty serve of Indian. Our go-to is Kohinoor. What's best? It's BYO baby!
Asian Fusion
Mamasan | Broadbeach
Mamasan is a beautifully designed space, where you can watch the chefs work their magic from the dining room or private chef's table. Their Asian fusion menu is next-level with must-try dishes like the Pork Bao, Mamasan KFC, and delectable chocolate brownie.
Rick Shores | Burleigh Heads
Overlooking the magic sands and surf of Burleigh and across to the iconic GC skyline, Rick Shores' seriously impressive South East Asian menu is a contemporary fusion of Thai and Vietnamese, along with splashes from further afield, including Indian, Japanese, and Chinese. And the views? Priceless.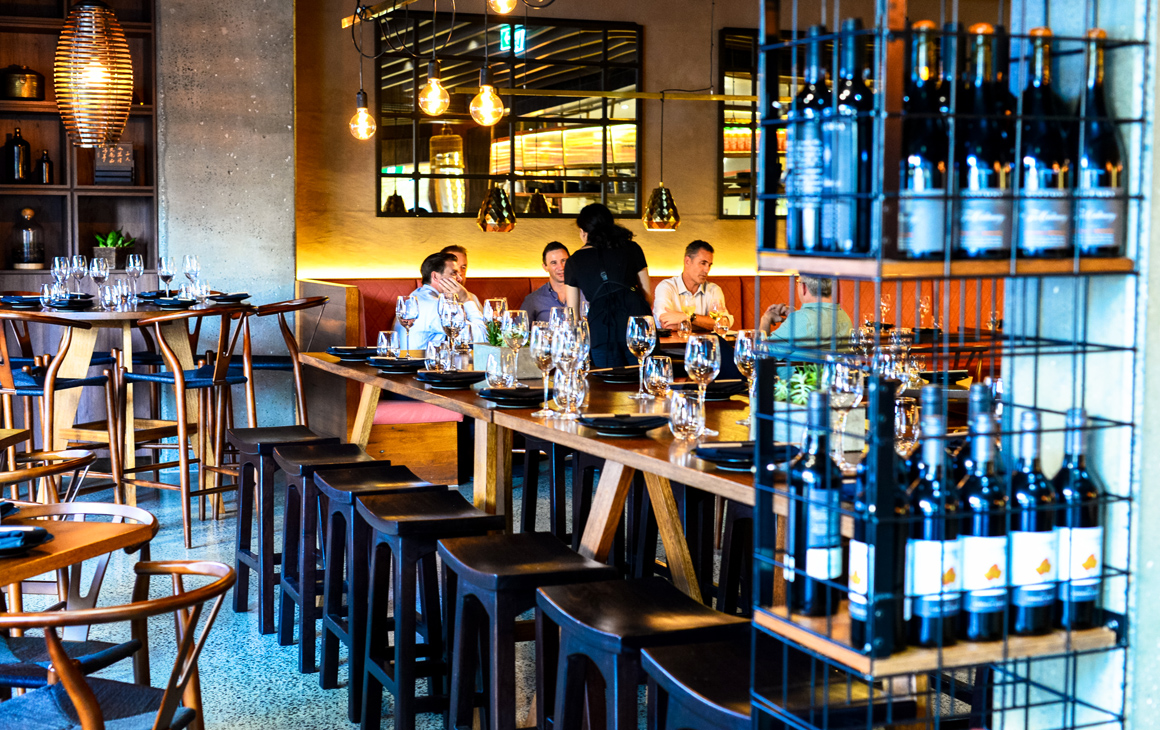 Middle Eastern + Moroccan
Taboon | Robina
Arabic for stone oven, Taboon is a melting pot of Middle Eastern and Moroccan flavours: mixed dips with pita, homemade falafel, oven-baked bread, and slow-cooked lamb tagine. Better yet, it's BYO!
Mecca Bah | Broadbeach
With its hot corner real estate posie in Broadbeach, Mecca Bah boasts flavoursome Moroccan and Middle Eastern meze dishes with the likes of harira soup, lamb koftas, falafels, spiced cous cous, Turkish lamb pizzas, and slow-cooked tagine feasts.
The Pocket | Burleigh Heads
From homemade hummus to moreish babaganoush, marinated grilled vegetables, and their signature falafel pitas; owners of The Pocket share food-inspired childhood memories embracing their Israeli heritage.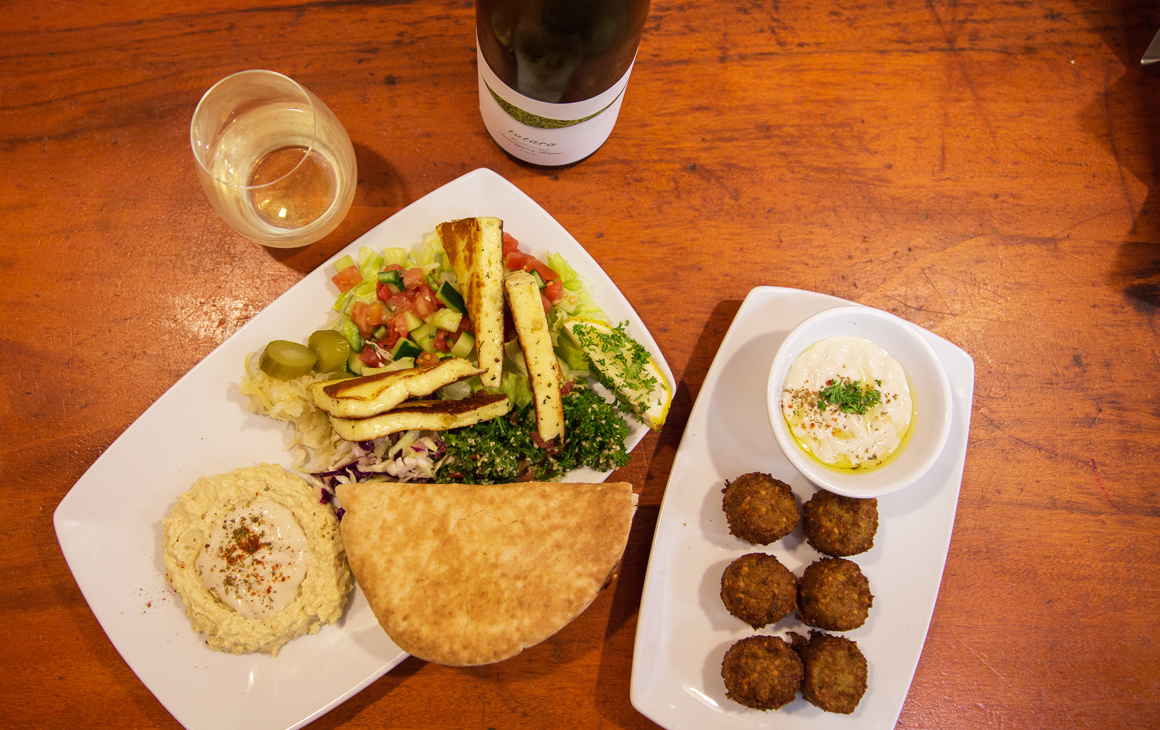 Thai
Changmai Thai | Broadbeach
Opening on the Gold Coast in 1993, you can't miss the iridescent pink and purple lights and opulent garden terrace of Changmai Thai. Get your fill of tasty Thai among carved elephants, gold-glint Buddha statues, and water fountains.
Zab Isan Thai
For a low-key easy night out in Burleigh, without the trendy furnishings and fancy cocktail lists, Zab Isan Thai is serving up all your authentic Thai favourites like massaman curries, pad thai, tom yum, green papaya salad, and ginger chilli beef—every dish is a flavour sensation.
Still can't decide?
Hit up Miami Marketta or Helensvale's NightQuarter on Friday and Saturday evenings where you'll find an absolute smorgasbord of cultures and cuisines represented, paired with free entertainment and a buzzing crowd. Good luck narrowing down your food choices!
Photo Credits: Edmond Tsang, Mitch Richardson, Hayley Williamson and Brooke Darling for Metropolist; plus Rick Shores, The Lamb Shop