As Australia slowly begins to open back up and music festivals are no longer just a faint, distant memory, the Gold Coast has decided to up the ante by creating a brand new live music concept.
Feedback Festival is a 10-night extravaganza that is guaranteed to rock your socks off and it launches today.
From Thursday 3 December until Sunday 13 December, our beloved GC will transform itself into a giant music mecca, with multiple venues offering up exciting programs featuring local artists and promoting Australian music and to that we say: hell yeah.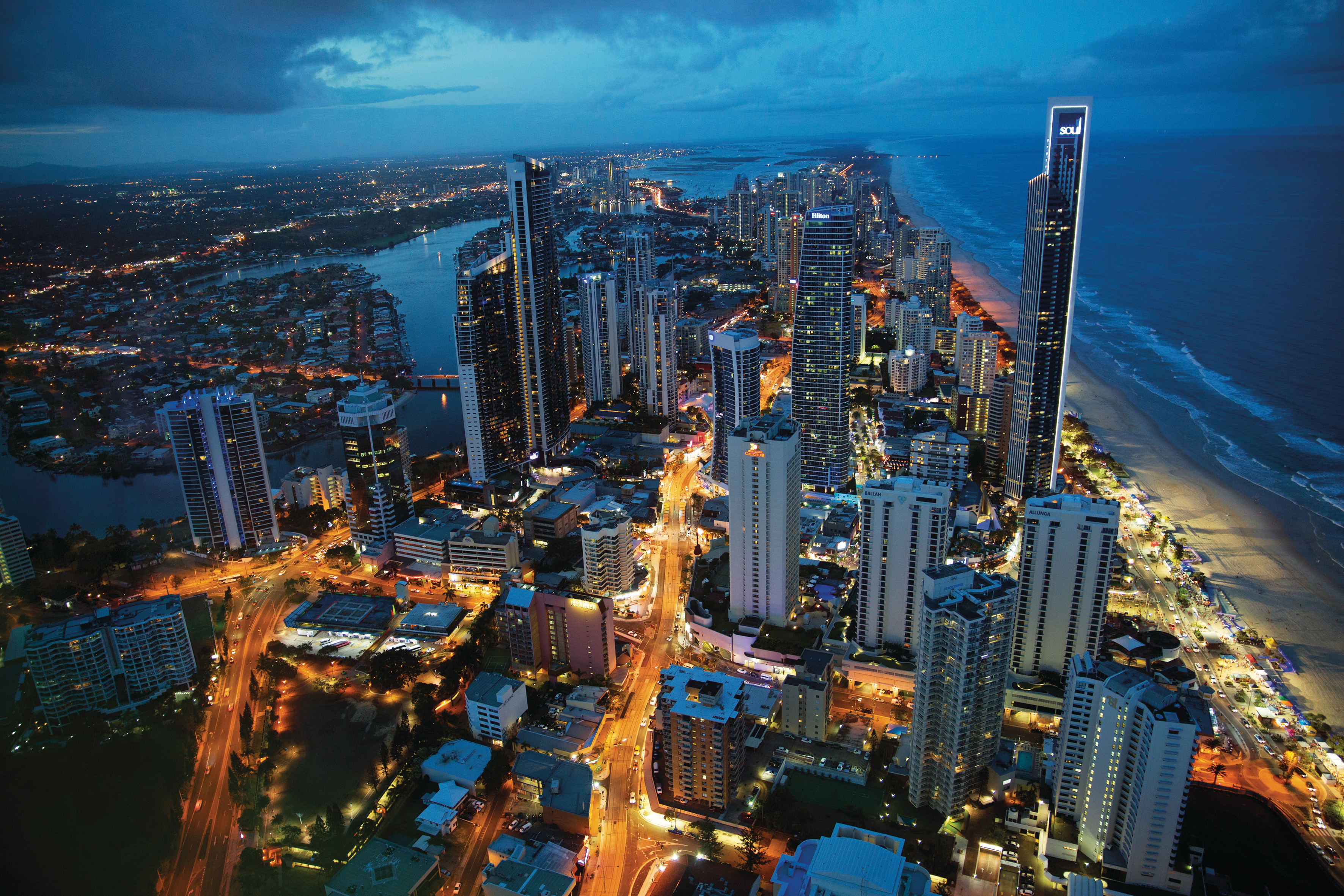 From Southport to Burleigh Heads, Feedback Festival will offer Gold Coast punters the chance at seeing more than 50 bands, performing over 100 hours of live music across the10 nights of the festival. From punk-rock to indie-rock to Italian-inspired soul (we're intrigued), it's safe to say there will be something for everyone at Feedback Festival.
If you're a big fan of jazz, you can enjoy dinner and a show at Spaghetti & Jazz, while those looking to check out something free with the family can explore what HOTA has on offer.
Elsewhere will continue to provide a world-class combination of electronic and indie line ups and Mo's Desert Club House will become the prime spot for cocktails and live, left-of-field entertainment (and we wouldn't have it any other way).
For punters looking to experience something a little rough around the edges, Vinnies Dive Bar will be putting on a handful of punk-inspired shows while The Soundlounge, Southport Yacht Club, Southport Sharks and the Southport RSL will be promoting shows at a slightly less intense pace.
Featuring acts like Hot Coffee, The Dreggs, The Unknowns, The Koi Boys and a lot more, you can check the killer Feedback Festival lineup, as well as get tickets here.
The Details
What: Feedback Festival
When: Thursday 3 December until Sunday 13 December
Where: Various locations across the Gold Coast
For more information, click here.
Speaking of festivals, have you heard that a massive ice cream and circus festival is headed our way?
Image credit: Miami Marketta