Another week, another new opening on the Gold Coast, and this is one we've all been waiting for.
Yep, Mermaid Beach newbie FuFu is officially open for biz-ness. Hurrah!
While the fun-to-say name may conjure double meanings, FuFu's sundrenched, retro fit-out and positive vibes are intended to ward away any bad juju that's lingered over the landmark building—given the unremarkable success of previous tenants in this location. And now, with serial restaurateur Morgan Walsh at the helm, you know you're in for a treat 'cause this American-style Chinese diner is a total keeper.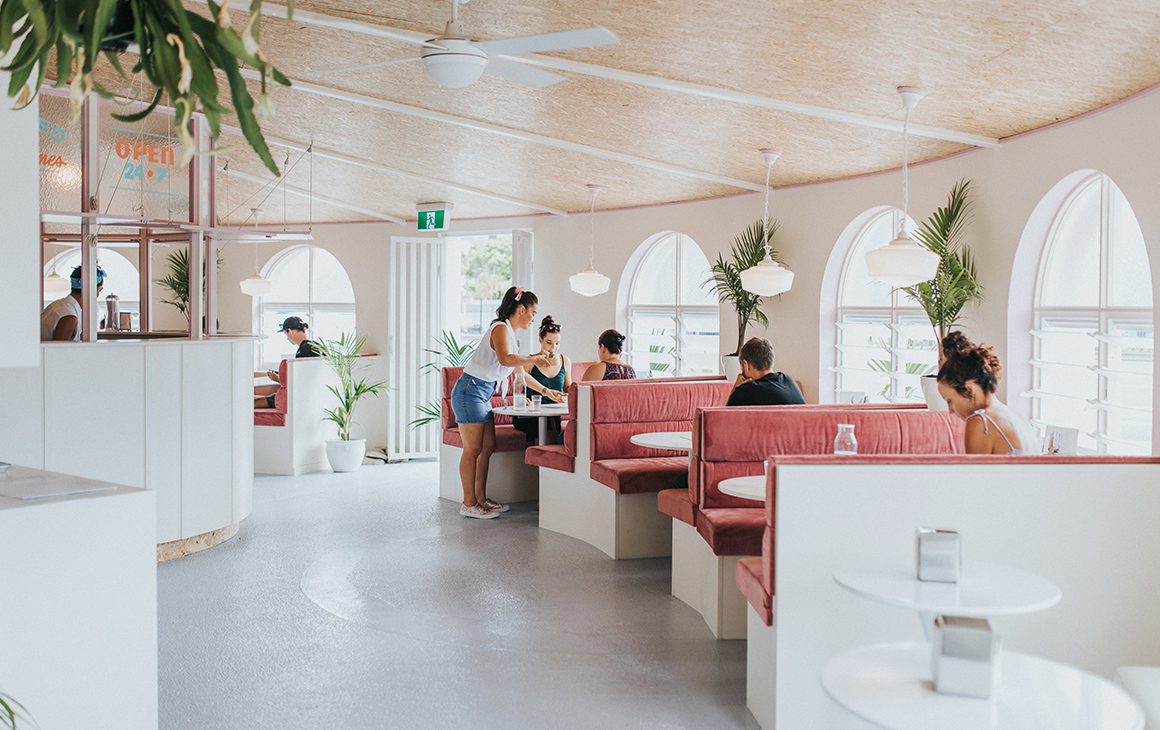 First, let's visualise the space. Smack in the middle of Mermaid, the same team that brought us Bonita Bonita, BonBon bar and, more recently, Poke Poke has completely transformed the original building; craftily bringing their vibrant in-your-face design skills to create a restaurant unlike any other on the Coast. Think: white wash stone walls, cheeky signage, wallpaper, greenery goodness and pink velvety booth seats, all wrapped up in a circular dining room. Outside, they've gone for a Palm Springs feel and we already sense this desert-like garden will be making FuFu Insta-famous in a flash.
FuFu's cross-cultural American Chinese menu gives the team full scope to go a little wild with their offerings. Yes, there will be cheeseburger spring rolls!! Plus hot dogs with char sui sauce (sauce typically used in pork stir fry) alongside mac and cheese topped with BBQ pork (or crab!).
What are we totally frothing over? Aside from the slightly crazy beef cheek jaffle with plum sauce and gooey cheese Sarsaparilla (hello, childhood memories!), it would have to be the Moreton Bay bug bao—which we suggest you face plant first on your inaugural visit.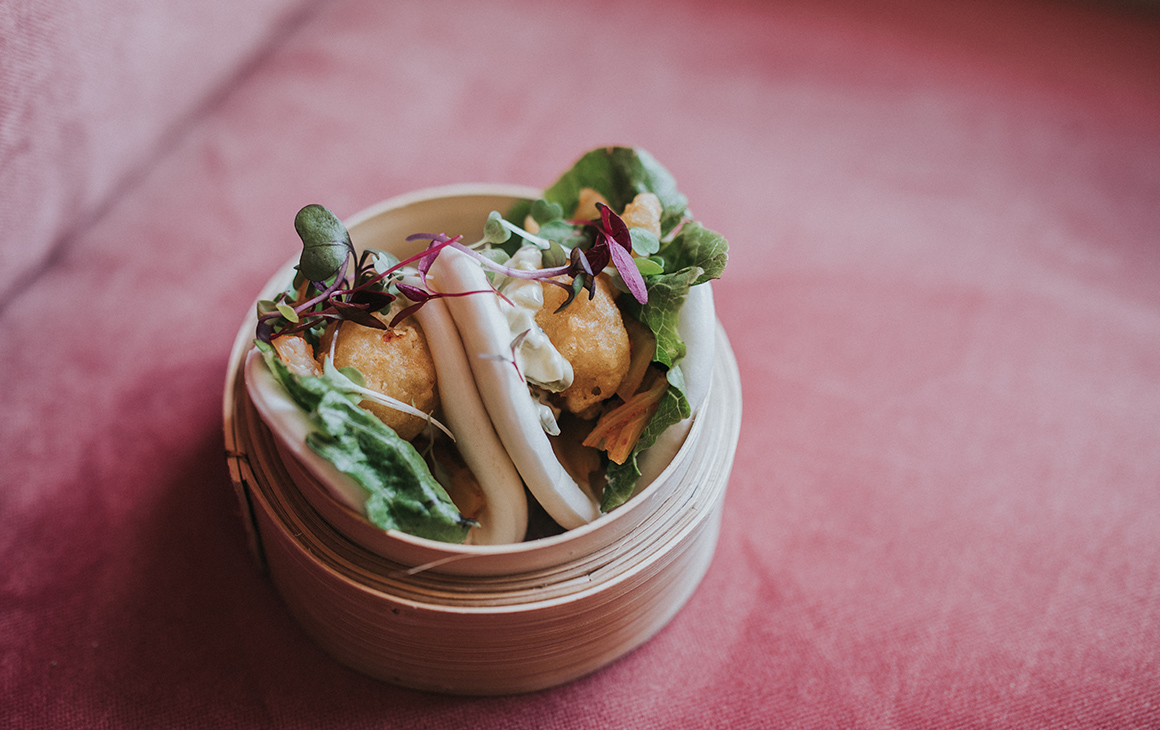 Sitting in contrast with owner Morgan's more nutrition-conscious baby, Poke Poke, the menu here is unapologetically heavy and loaded with rich flavours. But because we know you guys have an existential crisis between extreme health and indulgence, you already understand life is all about balance. Right?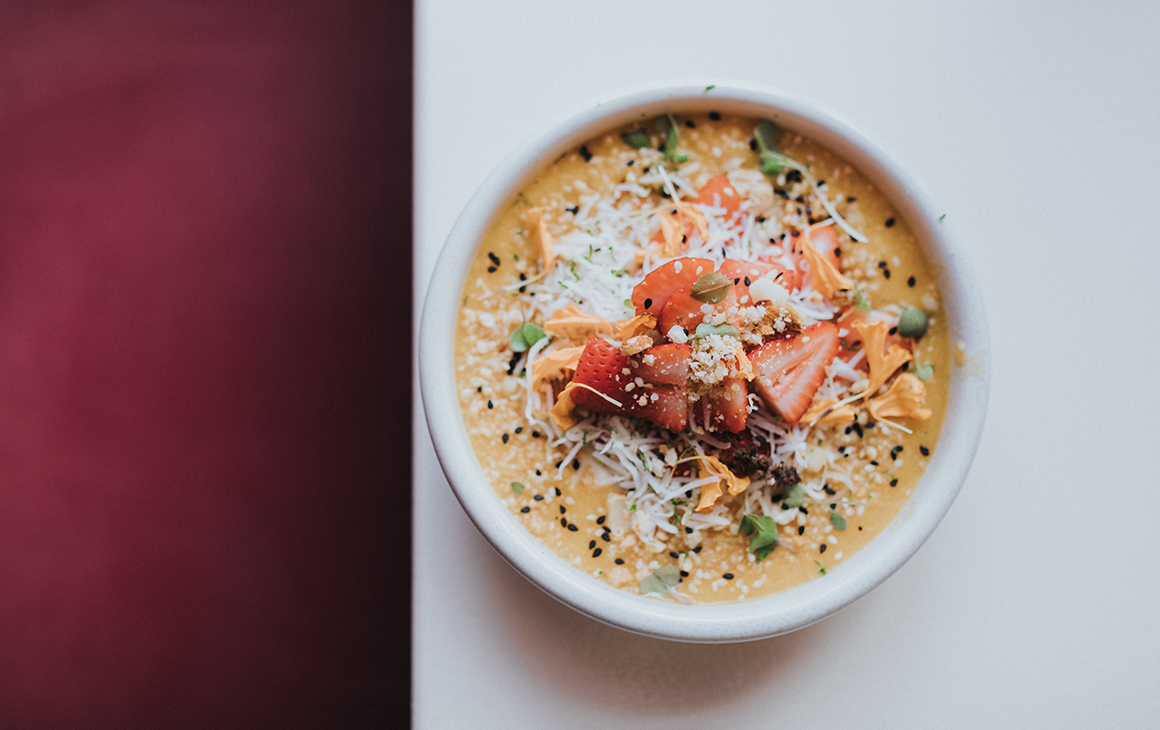 Thirsty? A short but sweet cocktail, beer and wine menu can be swapped out for ice cream float spiders and shakes, or just dessert—lamington pancakes and peanut butter silken tofu, anyone?
They'll be launching weekend breakfasts, too. Both FuFu's prawn toast served with a 63-degree slow-cooked egg, yuzu hollandaise and crunchy watercress salad, plus the chilli crab omelette, are high on our must-try list.
Did you know there is yet another eatery idea brewing? While earlier Morgan promised this "would be the last restaurant!" it seems she and the gang are having too much fun, with plans for a dedicated vegan eatery to take over the old neighbouring Vintage cafe space later this year. Yep, this team has effectively turned this pocket of the Coast into one of the most happening areas to hang.
FuFu is now open in Mermaid Beach Village—go get some!
The Details
What: FuFu—American-style Chinese diner
Where: 2375 Gold Coast Highway, Mermaid Beach
When: Wednesday to Friday (12pm 'til late) + Saturday and Sunday (7am 'til late)
Image credit: Hayley Williamson for The Urban List