There was a vegan ramen-sized hole in our hearts earlier this year, when i like ramen abruptly left our lives with the closure of Miami's The LC. While the lads have kept busy slinging their famous plant-based ramen in Brisbane, they've always had plans to return to the Gold Coast—where it all began.
Widely respected as the curators of Australia's first and only dedicated vegan ramen restaurant, these guys have been defying convention and straight-up changing the noodle game since coming onto the scene in 2017.
A dish hallmarked by bone broth and a gooey egg throws down one heavy gauntlet for any plant-based alternatives, but i like ramen have shown no difficulty creating an insanely flavoursome animal product-free alternative.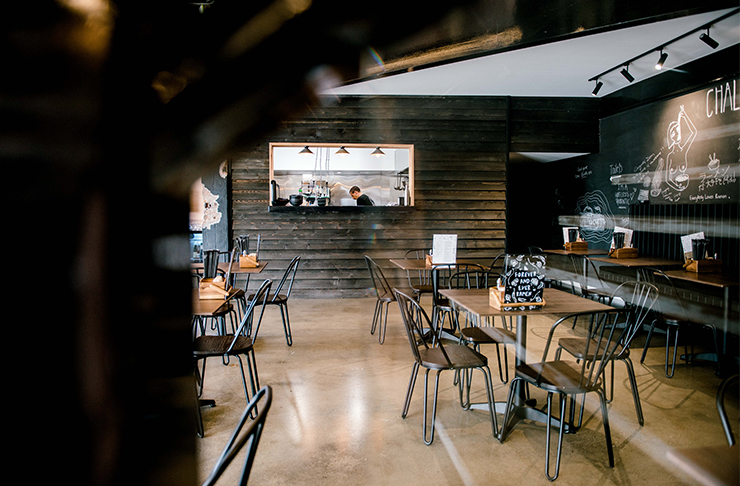 Securing a rad new home in the high visibility retail corner at Nobby Beach (inside the new Surfboard Empire HQ—you know the spot), i like ramen is bringing back all your favourites, plus some delicious new offerings on their 100% vegan menu.
With their bone-free broths having attained cult-status, choose from signatures including spicy kimchi, chick'n white miso, shiitake and soy mushroom, clear vegetable or their newest creation, a rich and creamy cashew-based Tonkotsu.
Opt for one of their custom ramen bowls, or have your way with a choice of broths, noodles and toppings including housemade kimchi, shiitake mushrooms, pak choy, fried tofu, vegan chick'n strips and more.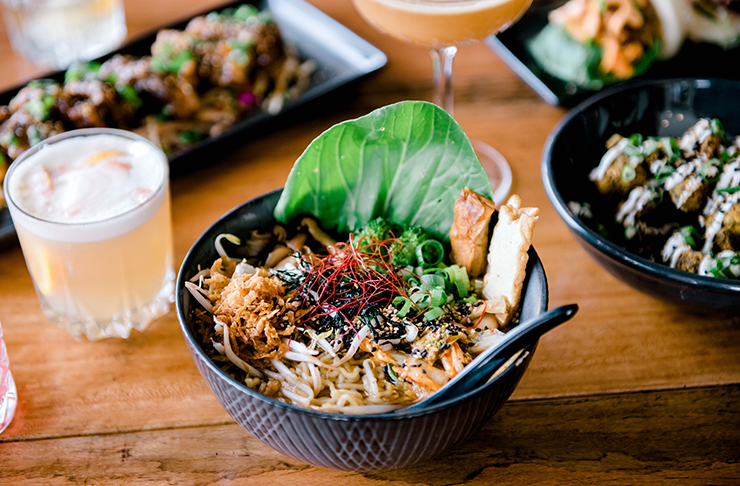 Other favourites and newbies to grace their menu that you totally need to leave precious stomach real estate for include tempura battered jackfruit coated in a homemade orange sauce, moreish baos and the crowd favourite, panko crumbed mushrooms with garlic aioli. With plans to mix things up as the seasons evolve, expect some next-level salads and cold noodle dishes to appear as summer sets in.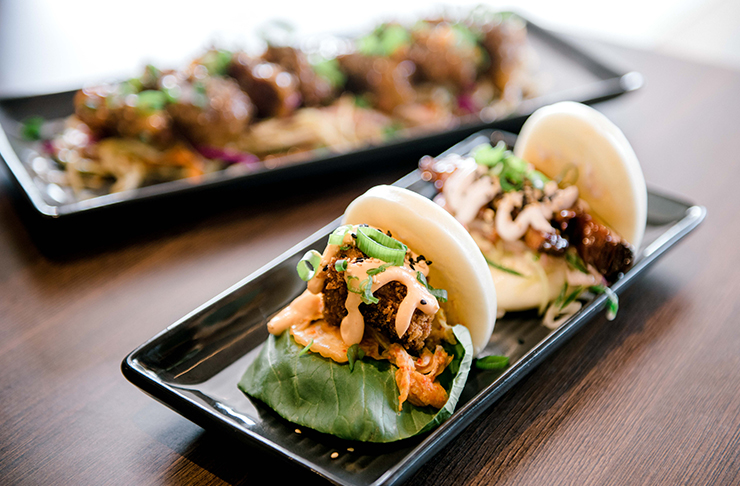 Drinks-wise, they're starting small with plans to expand their Japanese whisky offering. Pair your meal with frothy Asahi from the taps, local beers, local spirits, refreshing cocktails or vegan-friendly natural wines.
Featuring double storey-high vaulted ceilings, those trademark gloss black subway tiles, cheeky noodle girls sketched across black walls, and big windows that catch all of the light— you're going to love the new space too. Sharing the same tenancy, the boys have partnered with Surfboard Empire who stock all manner of boards and soft goods on the second level.
With a license that runs until midnight, they have plenty of capacity for events, including pro surfer signings already planned for the 2020 Quiky Pro. And considering a handful of the world's best surfers like John John Florence, Kelly Slater, Alana Blanchard and Jack Freestone are proud vegans, we expect they'll stick around to slurp back ramen with the locals.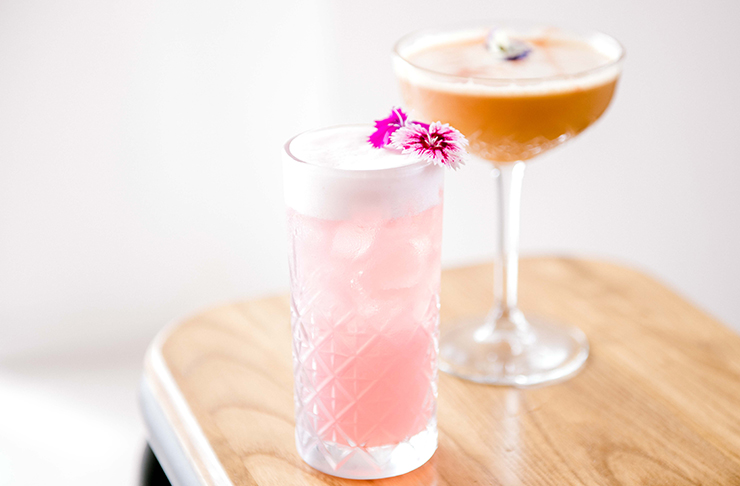 What we love about this team, is their innate ability to create an environment and product with wide appeal. There is no "us vs them" mentality here and if you're not vegan but want to tread a little lighter and dabble in a few animal-product free days, it's all the more accessible.
I like ramen is now open in Nobby Beach for lunch, dinner and drinks, Wednesday through Sunday from 11:30am until late, including bar snacks until 11pm. Get down there and give the boys a warm welcome home.
The Details
What: i like ramen restaurant and whisky bar
Where: 2251 Gold Coast Highway, Nobby Beach
When: Wednesday to Sunday (insert times here)
For more information, click here.
Looking for more delicious plant-based eats? Check out our round up of the Gold Coast's best vegan restaurants here.
Image credit: Kaitlin Maree Photography for Urban List