When we broke the news last month that Palm Beach was soon to become home to a cocktail and dessert bar, we were both nervous and excited. Nervous because it's inching closer to summer and the shred has begun but excited because if there's one thing we love as much as a drool-worthy dessert here at The Urban List, it's a seriously good tipple.
So, after we stopped by newbie, Infinite Dessert & Cocktail Bar, we decided we'll be putting the diet on hold until further notice because this one is a must-do.
Taking up residence in the ever-expanding foodie hub of Palm Beach, this uber-cool bar come restaurant is located at Nineteenth Ave, a stone's throw from the beach and just down the road from faves Lester & Earl and Mr Buttergoods Bakery.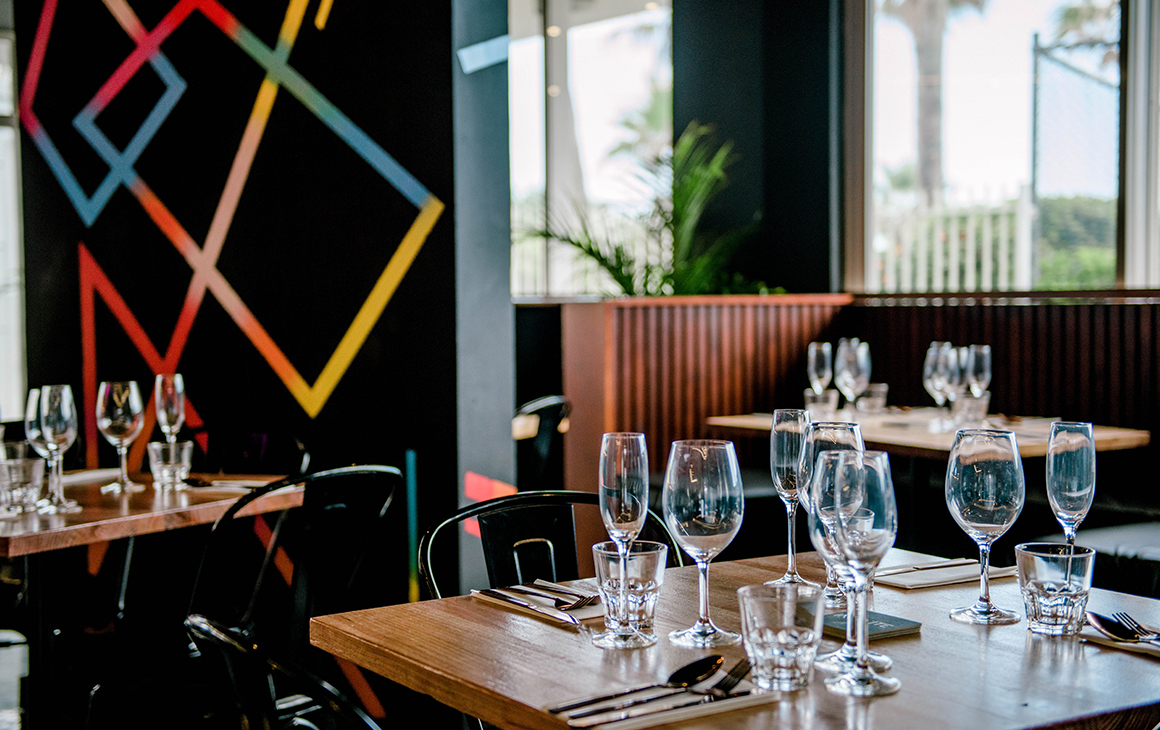 The space, which has beach views, is dark and moody with lush greenery, wood accents and an uber-cool neon wall art. The intimate venue has just 56 seats with cozy, intimate booths AKA the perfect spot for a little late-night indulgence with everyone from your pals to your partner. Each table has it's own iPad fitted out with the menu, so you can order away and wait for the show to begin.
When these guys claimed they were going to push the boundaries of conventional food we were a little dubious, what more can you do to a dessert? But after our visit, we stand corrected, the team here are new-age Willy Wonkas. And considering their head chef, Aurelio Gulino, was trained by Adriano Zumbo we shouldn't have been so surprised.
The biggest issue you'll face here is deciding which dessert to order, so we recommend coming with a crew and ordering a bunch. Each is put together like a work of art and is presented at your table with dramatic flourish. Watch Me Burn is a moreish crème brulee complete with ice cream, berries and brioche and is set alight at your table. It's like dinner and show all for just $13.50. That's another thing, the price points here are kind on the wallet, meaning you can order double the desserts.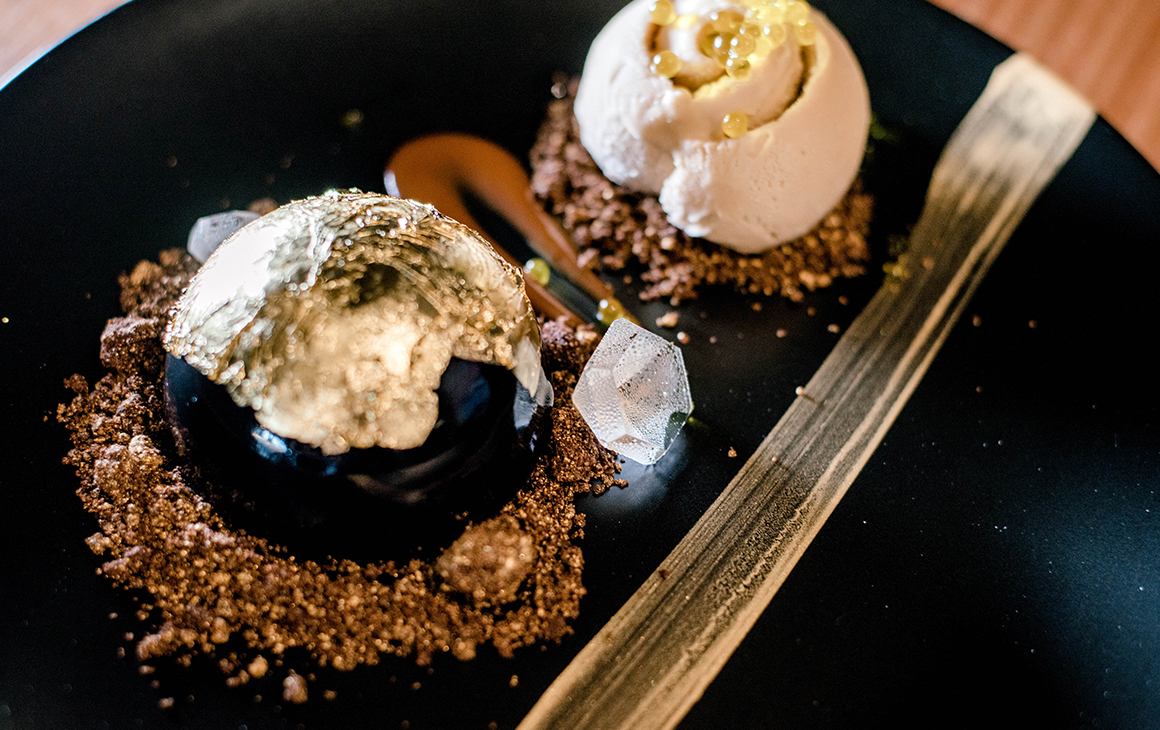 We also recommend you try the Would You Like S'more, a gooey chocolate brownie with molten marshmallows, bananas and graham cracker crumble. You can up the stakes by adding extra scoops of ice cream or salted caramel sauce. Just make sure you leave some room for the star of the show, The 24K, featuring Infinite's signature blood orange mousse, encased in a 70% dark chocolate dome covered in edible gold flakes.
There's vegan options too including Oops I Dropped The Tart (olive oil and cacao tart with salted caramel and hazelnut) and the Mango And Passionfruit Explosion (parfait, macadamia nut and coconut ice cream).
The decadent menu also boasts a whopping 40 cocktails broken into classic, creamy and flaming sections. Yea, you're going to want to head straight to latter for a drink worthy of the 'gram. We recommend the Ignited Lamborghini and the Flaming Margarita. Both are finished at your table, set alight and are guaranteed to blow your hair back. And for the espresso martini lovers theirs is an absolute must-sip.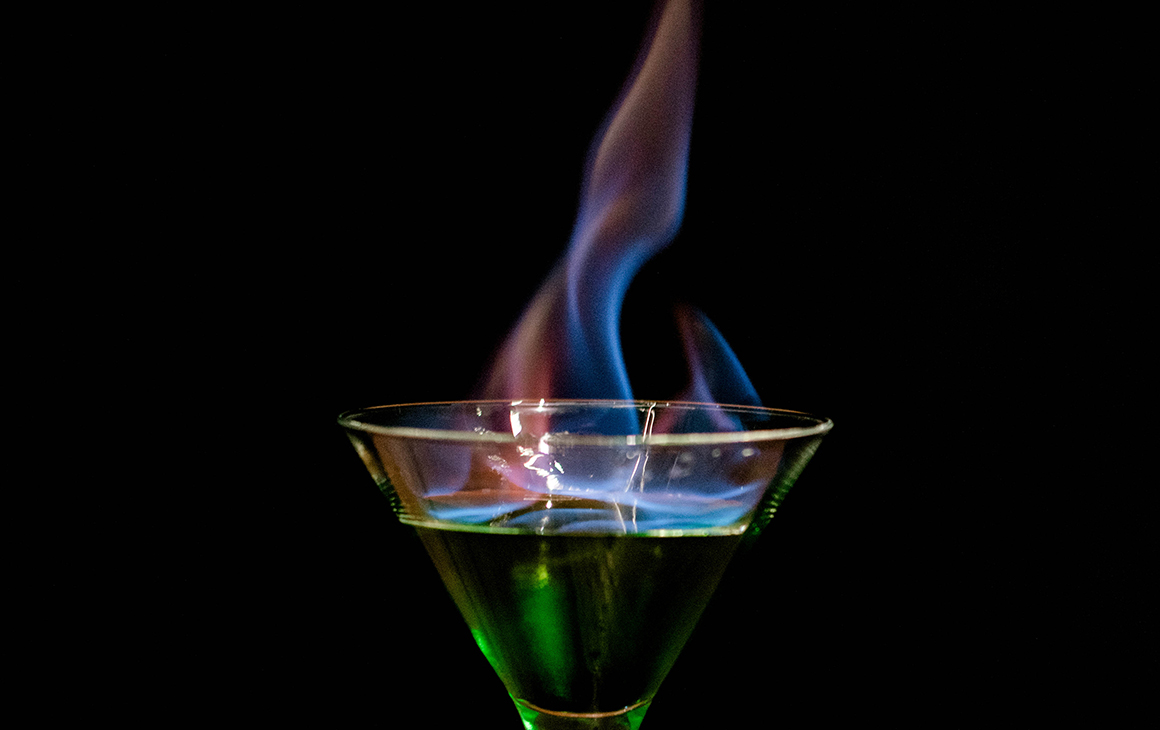 If your stomach can handle it, there's also freak shakes to finish, like the Strawberry Cheesecake and the Banoffee Pie Blitz.
This Palm Beach eatery is just the beginning with plans to hopefully franchise the business to create experiences all over the country in Sydney, Brisbane and Melbourne. And be on the lookout for special additions to the menu at Halloween, Christmas and Easter.
While walk ins are encouraged you can book ahead to reserve your spot, and we recommend you do. Infinite officially opens its doors tomorrow (Friday 28 September) and will operate every Wednesday to Sunday from 2pm till late.
Looking for somewhere to dine before dessert? Check out our round up the best eateries in Palm Beach.
Image Credit: Kaitlin Maree for The Urban List