The Yot Club sailed into our lives earlier this year but we haven't even had time to properly get acquainted with it until You-Know-What hit.
Its owners say it's the first ever super-yacht entertainment venue in the world, and judging by its stats it just might be. Measuring 40 metres long with capacity for 400 guests, Yot Club is one chonky boi, kitted out with beer, wine and cocktails, a VIP Green Room with seating for 20 and its own private bar, as well as a fully stocked commercial kitchen cranking out the feeds.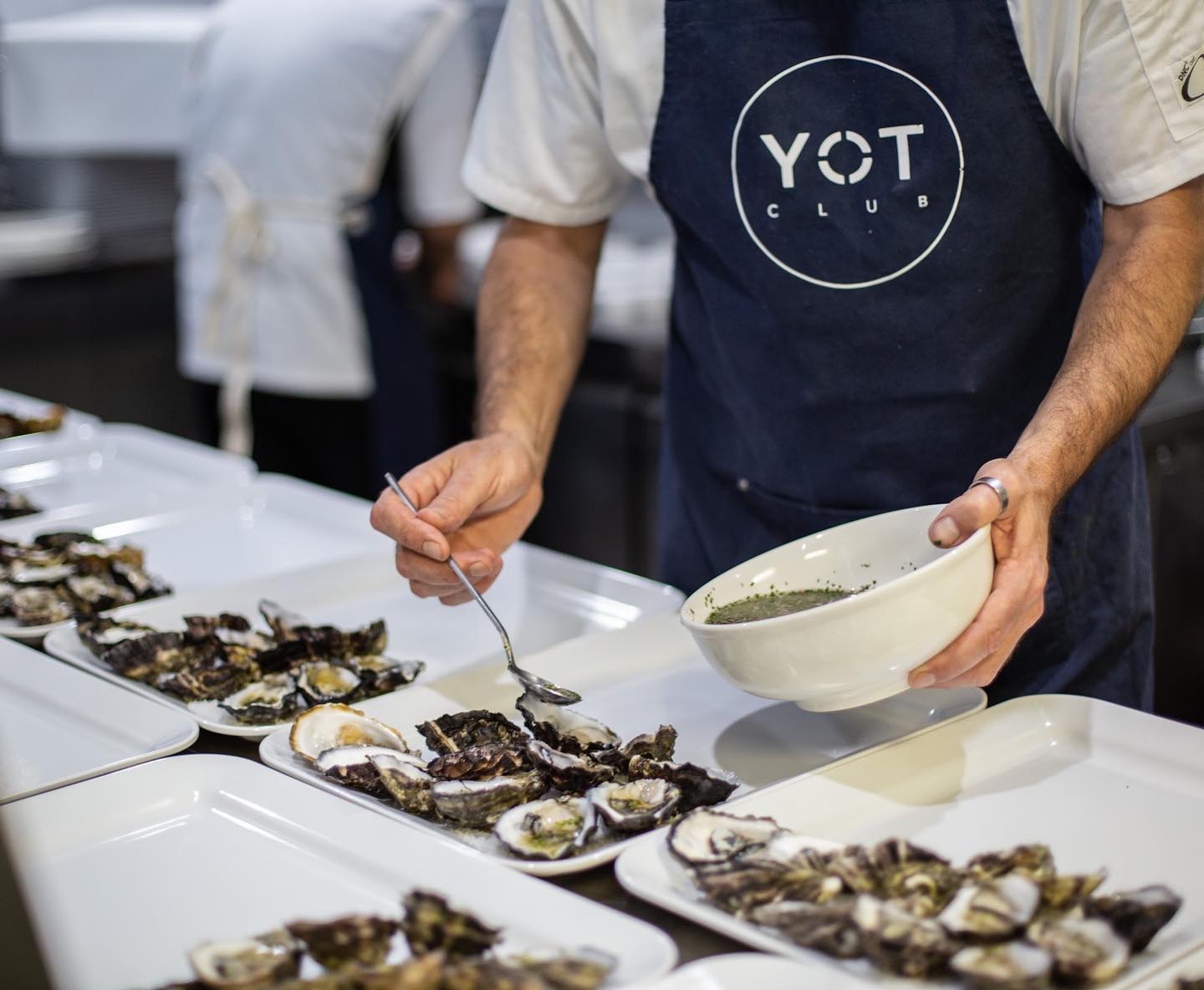 Recently, the Yot Club announced the launch of their Lunch On The Yot experience, set to happen every Sunday from 11:30 am, so if you feel like gettin' fancy, this is definitely the spot for you.
Step aboard the luxury yacht for an unforgettable dining experience as you cruise the tranquil, picturesque waters of the Gold Coast Broadwater and the Brisbane River. You don't have to own an actual yacht to immerse yourself in the Superyacht lifestyle with this baby—sip champagne and cocktails while sampling the delectable cuisine of French Executive Chef Frederick Marechal and his masterful interpretation of the seafood tower.
Offering full service dining, inclusive beverage packages and live acoustic music, you won't forget the Lunch On The Yot experience anytime soon. Sunday 100% sorted.
The Details
What: Lunch On The Yot
When: Every Sunday, from 11 am
Where: The Yot Club
For more information, click here.
Spring has finally sprung, so you'll want to get moving with these 10 outdoor activities stat.
Image credit: The Yot Club