You only need glance across the road, to the gaudy faded signage of a not-to-be-mentioned-here box restaurant, and realise just how far Gold Coast's dining scene has come.
When we first caught word the creators of Miami's beloved Paddock Bakery were opening a new, more refined eatery in Mermaid Beach, our expectations were set high, and deservedly so.
After our own launch week here at Metropolist (hurrah!) we finally broke away from the laptop to check in on what all the fuss was about. And they did not disappoint. Tucked in the rear of a rather non-descript building off the old Gold Coast Highway, overlooking a green, leafy park – new Mermaid Beach cafe, Bam Bam Bakehouse is stunning!
Bam Bam's fit-out is impeccable—from bi-fold doors which retract to bring the outside in, an enviable stainless steel kitchen where chefs and pastry artisans are on display behind a huge window, rustic exposed brick, recycled beams, shiny black subway tiles, pummelled copper hanging lights, upcycled wood dining tables, to a white stucco espresso bar with pressed metal ceiling. Every last detail has been expertly executed and the textures and colours work together perfectly to create one of the most beautiful casual eateries to hit the Coast in recent years. Seriously don't just take our word, you need to check it out for yourself!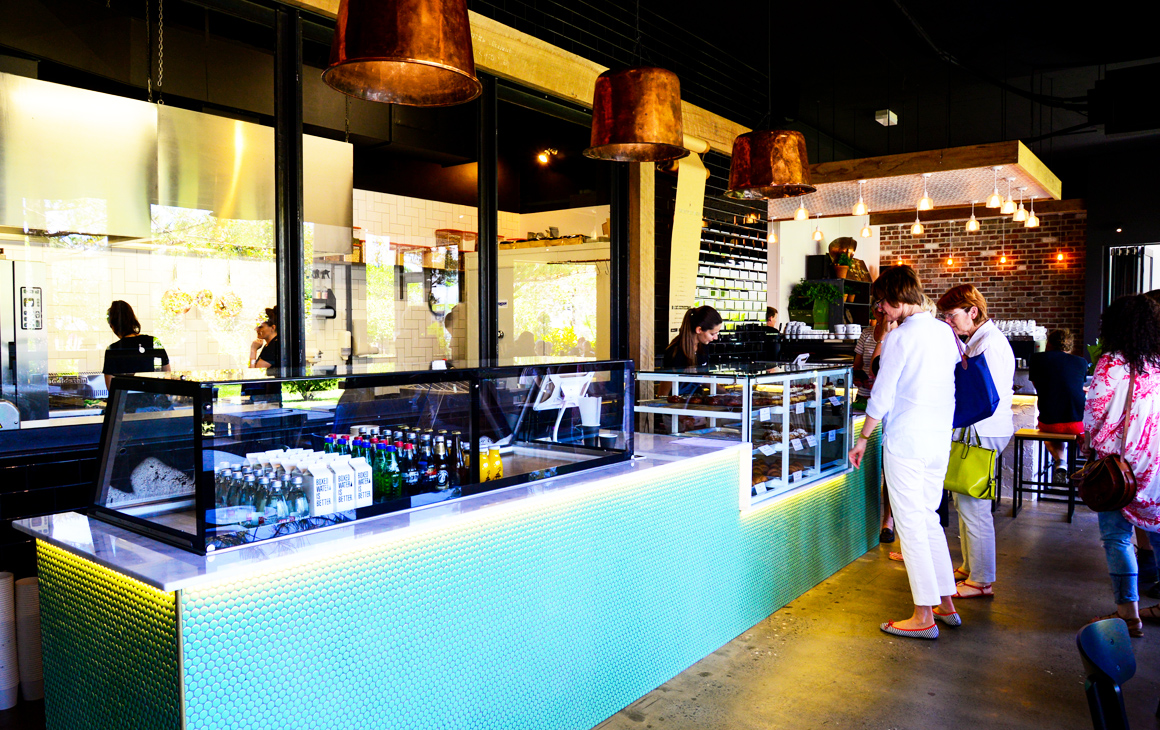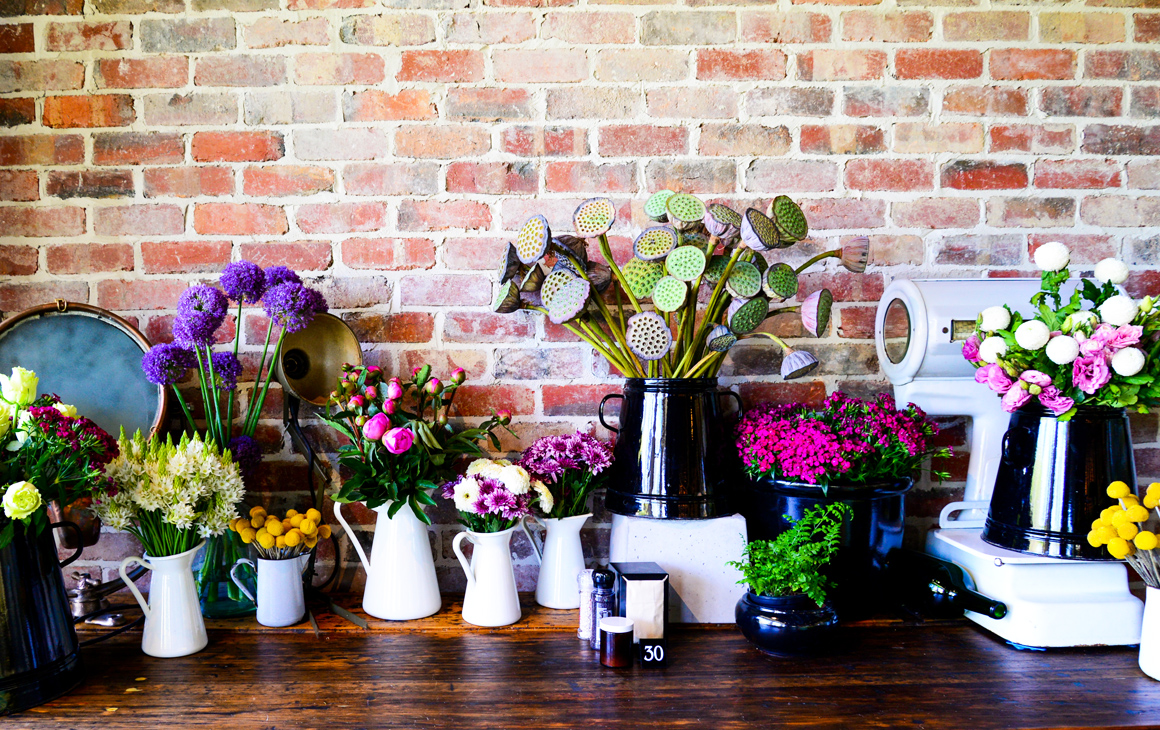 After lusting over the interior styling, we were intrigued to ask, is there a story behind the quirky name? Trailblazing young GC restaurateurs, Ursula and Ben Watts have affectionately named their latest venture in honour of their wee son who, come afternoon, turns child-like-cute-but-feral in what's branded 'bam bam' hour around the Watts' household! The little bomb logo is a sweet touch.
SO, you say, get to the good part—what about the food?? To. Die. For! Loaded with fresh and locally sourced ingredients, we found a diverse mix of menu choices incorporating a little something for everyone. A hot favourite in Bam Bam's opening week, we devoured the two egg Nasi (goreng) which had the perfect amount of spice and nicely fills that space between breakfast and lunch.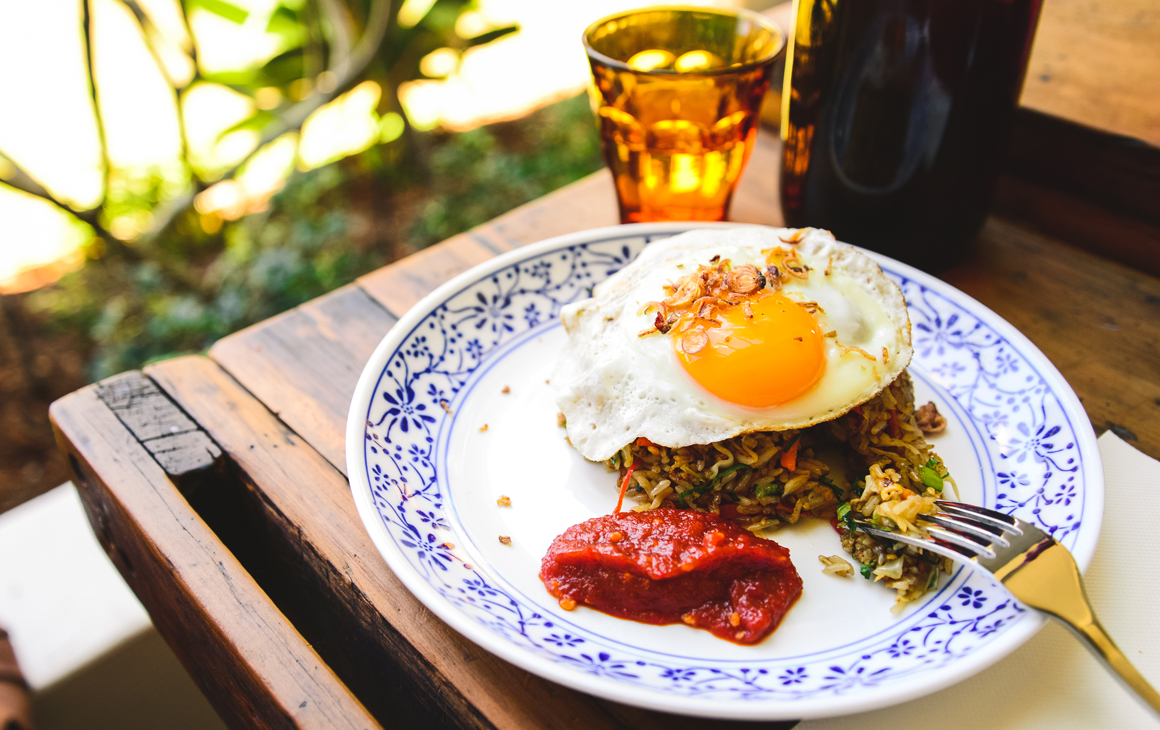 There was clearly food envy both across the table and with every dish carried past to neighbouring diners, such as an innovative variation on the old faithful Acai bowl – their healthy Barbie Bowl comprises blended frozen pink pitaya (dragonfruit), banana, mango, coconut, and topped with crunchy chia crumble. Delish and sooo refreshing! Big night the evening prior? Can't decide if you want breakfast or lunch? Chicken Parmigiana is dished up from 6:30am or try the more traditional (yet gourmet) Breaky Burger with pork sausage patty, two egg omelette, red pepper jam, and haloumi. On the way out, grab a heavenly bakery treat like their raspberry and cream cruffin (a croissant-muffin, of course).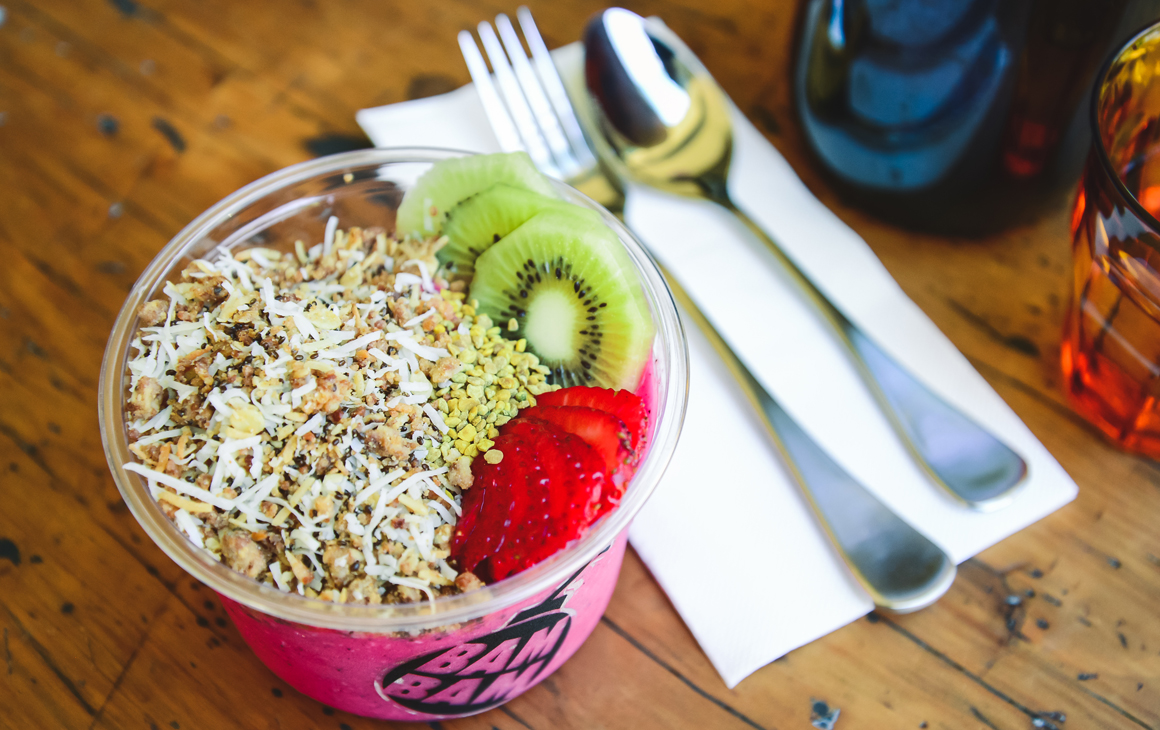 While the Watts' original eatery, Paddock Bakery, with its laid-back tea-party-come-backyard-BBQ setting in Miami, attracts hipsters and yummy mummies from neighbouring suburbs, this new, sophisticated all-day breakfast haunt is comfortably appealing to a wider audience. Perfectly positioned to capture the ladies-of-the-long-lunch from Mermaid's exclusive Hedges Avenue (who were cracking a bottle of Chandon when we visited—yes, Bam Bam is licensed!), they're also welcoming business brunches, new mums with babes in arms, Lululemon-clad ladies post work-out, plus coffee and breakfast addicts of all walks.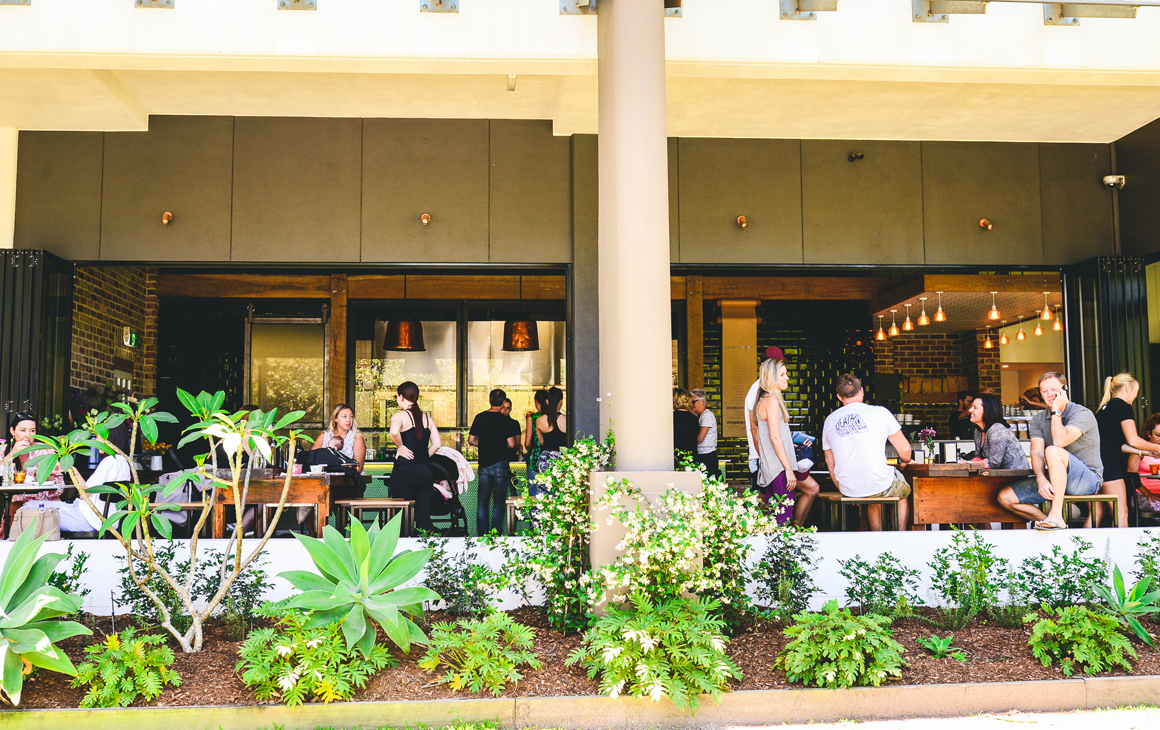 Bam Bam is the kinda place we'll return again and again as the meals are seriously good value given the setting, service, and quality—and at a level you'd expect from a seasoned veteran not a brand-new establishment finding its feet. For now, you'll find them open Wednesday to Sunday from 6:30am to 3pm (with plans to extend to seven days and dinner), with handy off-street parking adjoining the restaurant.
And folks, if Bam Bam Bakehouse is an indication of the direction Gold Coast's restaurant scene continues to head, the future is very exciting indeed.
Address: 2519 – 2521 Gold Coast Highway, Mermaid Beach
When Brooke Darling not travelling to far flung places or sailing around the world, she's scouring the coast for the best ethnic food, new openings, and hidden gems, all in the name of research for Metropolist. She loves motorbike rides to the hinterland, learning (frustratingly) to surf, will try any adventure sport at least once. Find her on Instagram @darlingisamrs  
Photo Credit: Brooke Darling for Metropolist