While you were still hungover from another Christmas of excess, the team at one of Broadbeach's favourite cafes, No Name Lane, were busy putting the finishing touches on a mega makeover and expansion.
Throwing open the doors recently and promptly welcoming back new and old customers in droves, we're confident you're gonna bloody love this stylin' new hangout!
Making efficient use of their original small space, they've turned the takeaway barista bar out to face directly onto the laneway and added a fully functional kitchen behind.
Though step around the corner to see where things get really interesting.
Taking over the neighbouring tenancy recently vacated by Endota Spa (the spa has moved to a larger space on the western corner of the block), No Name Lane has created a smart Melbourne-esque style cafe, which morphs into a vibing cocktail bar as the sun dips.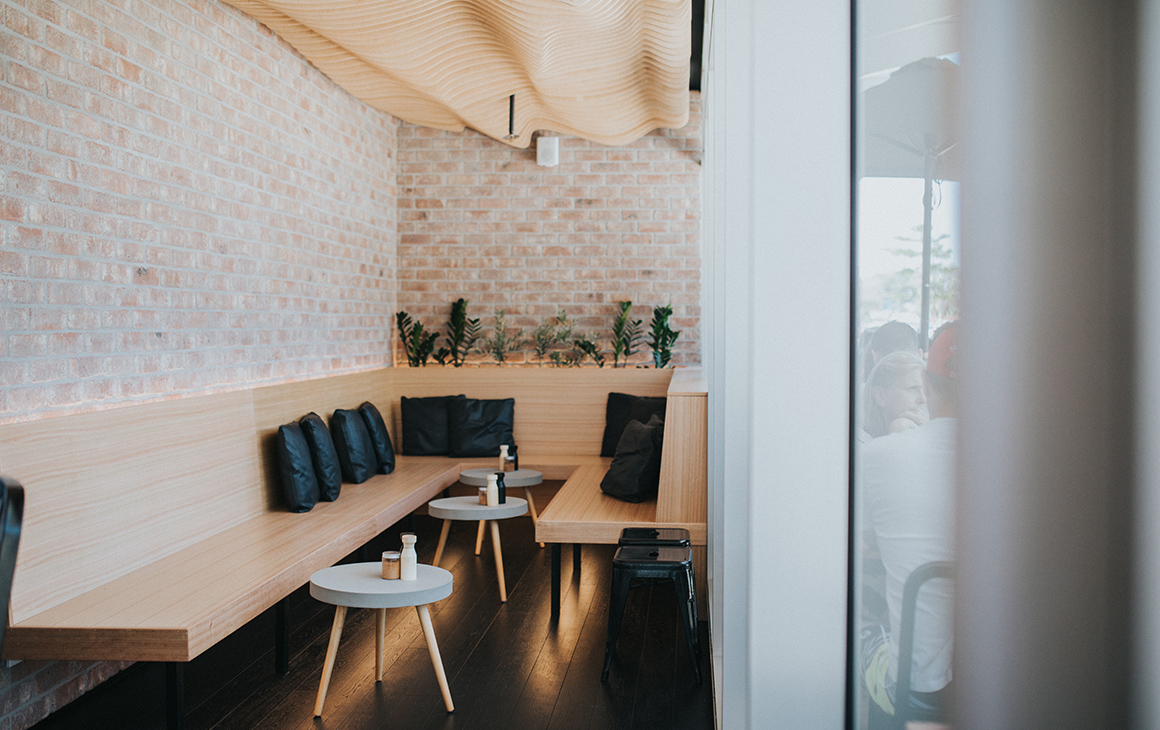 With cool and sophistication in perfect balance, using a mix of blonde-coloured timber detailing in the ceiling and bar, window side island bench seating, pops of greenery, and all encased by sundrenched wrap-around glass walls, we're totally digging the unstated yet urbane design.
Those who've frequented No Name Lane over the years will know their primary focus has been feeding your caffeine addiction, pouring some of the finest cuppa joes on the Gold Coast. In the past, breakfast offerings were simple, as they were often smashed and pushed to keep up with capacity out of their tiny space. Now, owner Simon McCloy and his team have the ability to stretch their wings as they've always longed to do. And clearly, we're the winners.
With a vastly expanded menu at the hand of two passionate young chefs (head chef Josh Roberts and sous chef Caleb Garth), table service (a morning cafe rarity), plus significantly more seating capacity (hurrah!), there's a lot to love about the all-new No Name Lane.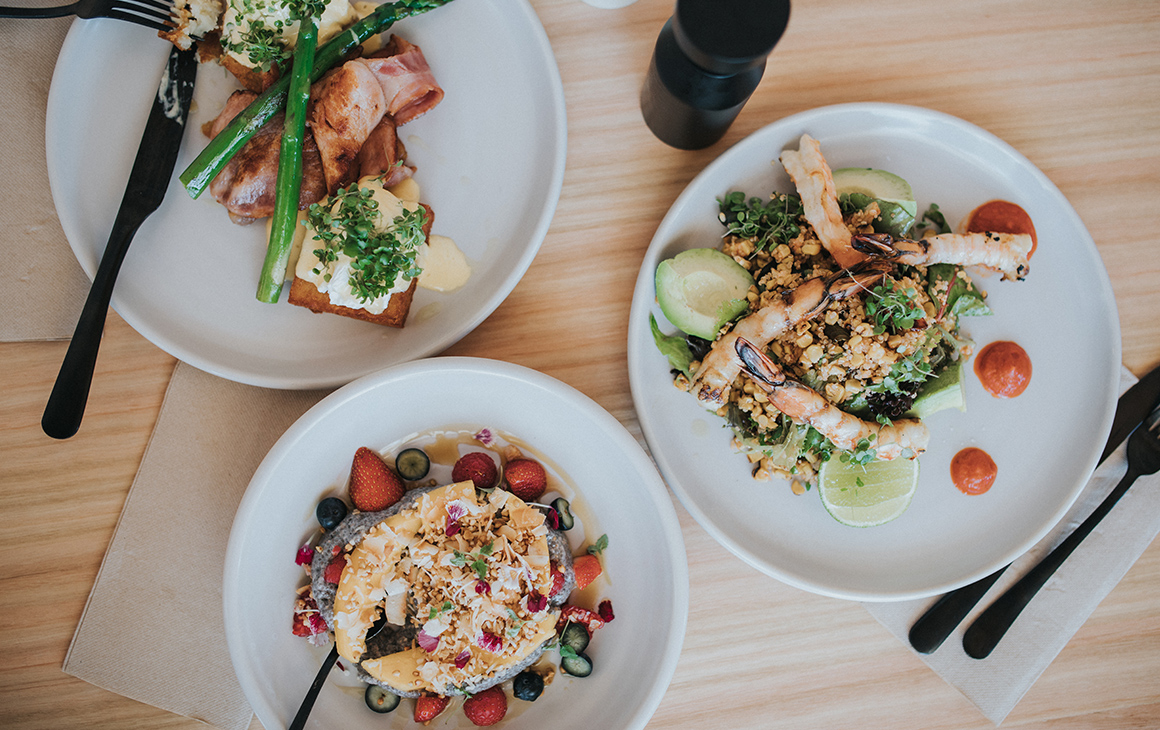 Brekkie offerings are substantial, from the light and guilt-free coconut soaked chia topped with a rainbow of Queensland mango, raspberries, strawberries, organic maple and an addictive buckwheat and coconut crumble. Or early favourites, the Peaches 'n Cream buckwheat hotcake stack, plus the Golden Potato Hash with poachies and yuzu hollandaise, grilled asparagus and your choice of streaky bacon, cured salmon or a mushroom medley.
All paired with speciality brews using Black Sheep Coffee beans—including cold drip and the ultimate 'magic' pour—to seal the deal.
Though it's the fresh after-dark No Name Lane that we know will have you frothing.
While this is totally a place we'd gravitate to for post-work or weekend drinkies anyway, they've made the lure even more seductive by throwing a GC fave on the menu—Espresso Martinis made with those award-winning beans—for a buzz-inducing $10 all day, every day. We shit you not. And this is no sickly sweet or syrupy run-of-the-mill Espresso Martini. As a barista bar, first and foremost, you know that precision will carry through to their cocktails.
Though it'd be a crime not to negotiate your way through the tempting boozy menu, which has, you guessed it, a special lean towards caffeine-infused concoctions. Utilising Japanese cold drip makers, they're even crafting their own liquors in-house, with the currently monthly martini special featuring coffee infused for 24 hours with 1800 coconut tequila. Um, swoon!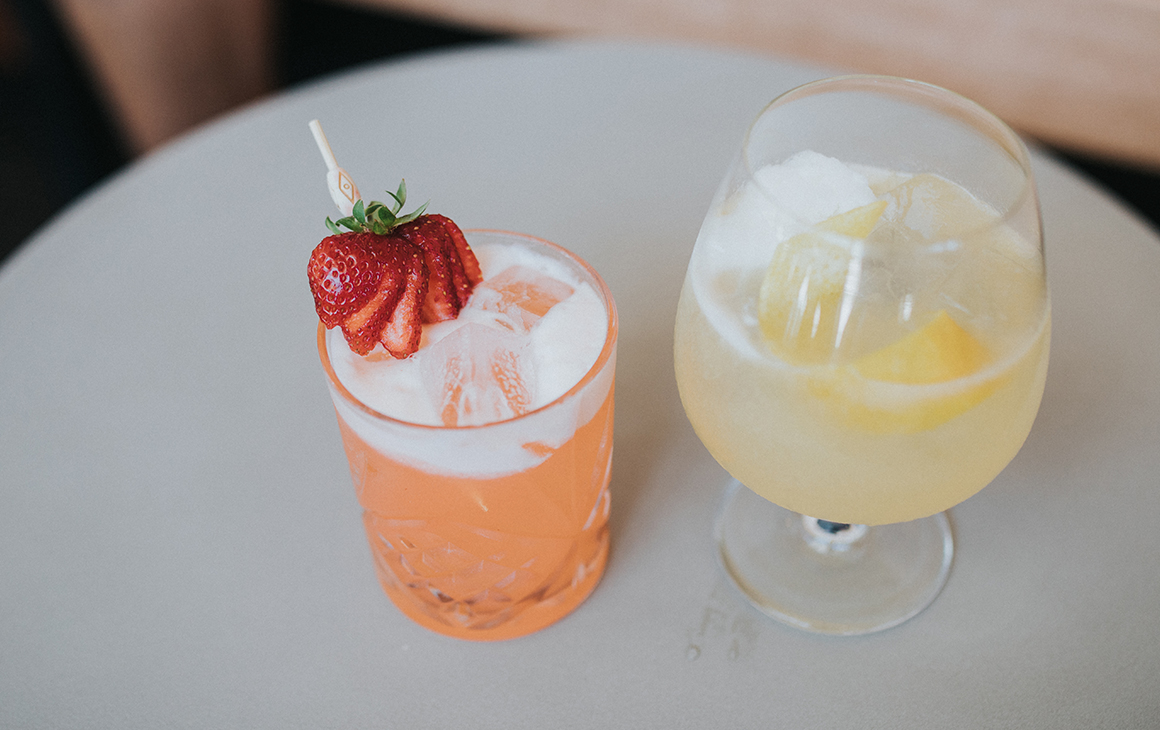 Next, we recommend heading straight for the Italian Lady; a pleasing blend of Aperol, vanilla, strawberry, orange and frothy whites, or the summer-in-a-glass Lemon Sorbet Spritz with vanilla-infused vodka, lemoncello, prosecco and topped with sorbet.
Alongside hand-picked organic and biodynamic wines, local craft beers and more caffeine-inspired cocktails, the drinking crowd will appreciate a tasty range of tapas-style options like char-grilled Mooloolaba prawns with salsa verde and soft shelled crab milk bun sliders, to generous antipasto platters overflowing with cured meats, cheeses, house pickles and burnt butter hummus. Yep, we're so there.
What's more, they're hinting this is just the beginning; with plans afoot for an alfresco pavilion seating, fronting Elizabeth Street, and an expanded dinner offering come late summer—certain to see the all-new No Name Lane really come into its own.
THE DETAILS
What: No Name Lane—new bar and kitchen
Where: Shop 1/17 Elizabeth Avenue, Broadbeach
When: Open seven days, 6am 'til late
Looking for more of the best cafes on the Gold Coast? You've come to the right place.
Image credit: Hayley Williamson for The Urban List