Forget everything you thought you knew about American food, because Saint Helens is here to shake things up. Lead by head chef, co-owner and US-native Jess Hayes, the beachside restaurant offers an eclectic mix of American favourites with a fresh, refined twist.
Yes, you can order a gooey, decadent mac and cheese, but Hayes' version is vegan, topped with a garlic crumb that won't leave you with that heavy feeling. There's moreish sliders but they're stuffed with BBQ jackfruit—yes, it's really a fruit—that's so tasty even the biggest carnivores wouldn't know it's not pulled pork.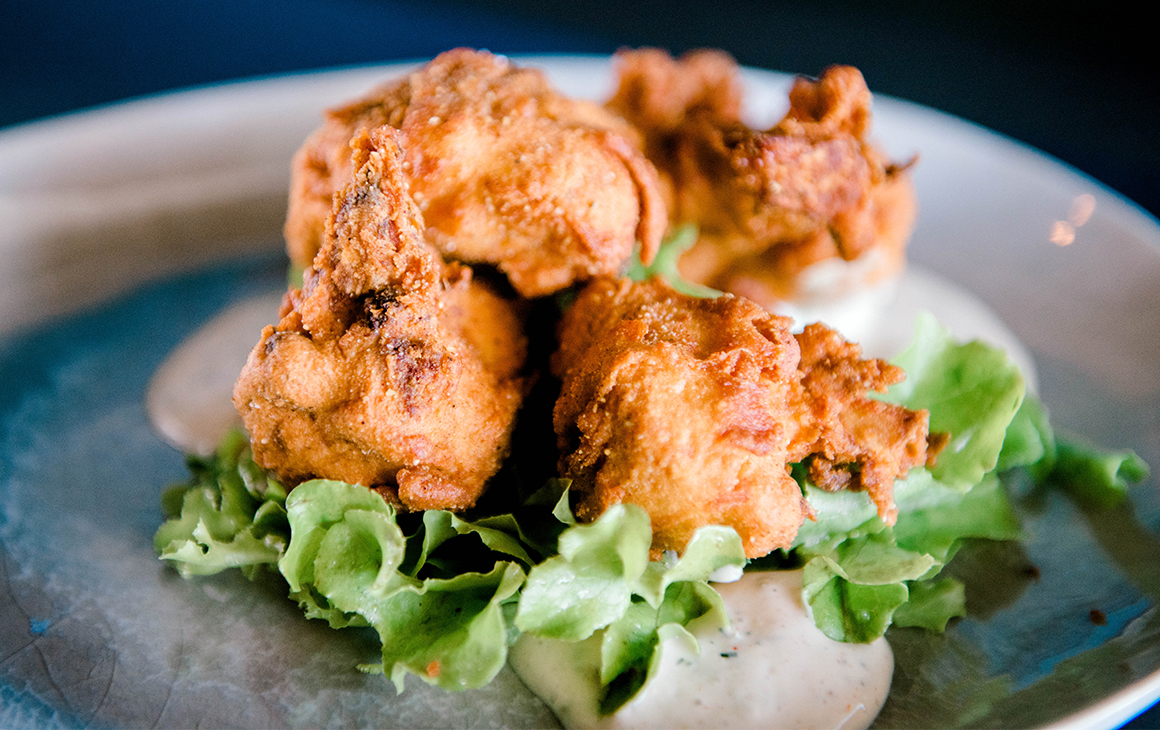 But it's not just about plant-based eats here. Hayes and husband Brendan, want to bring the flavours of the US to the GC. There's juicy chicken wings smothered in maple chilli, bourbon BBQ and spicy buffalo with blue cheese. Larger plates include slow-roasted pork shoulder with polenta and peach chutney and sugar-cured Rainbow Trout with slaw and dill pickle tartare.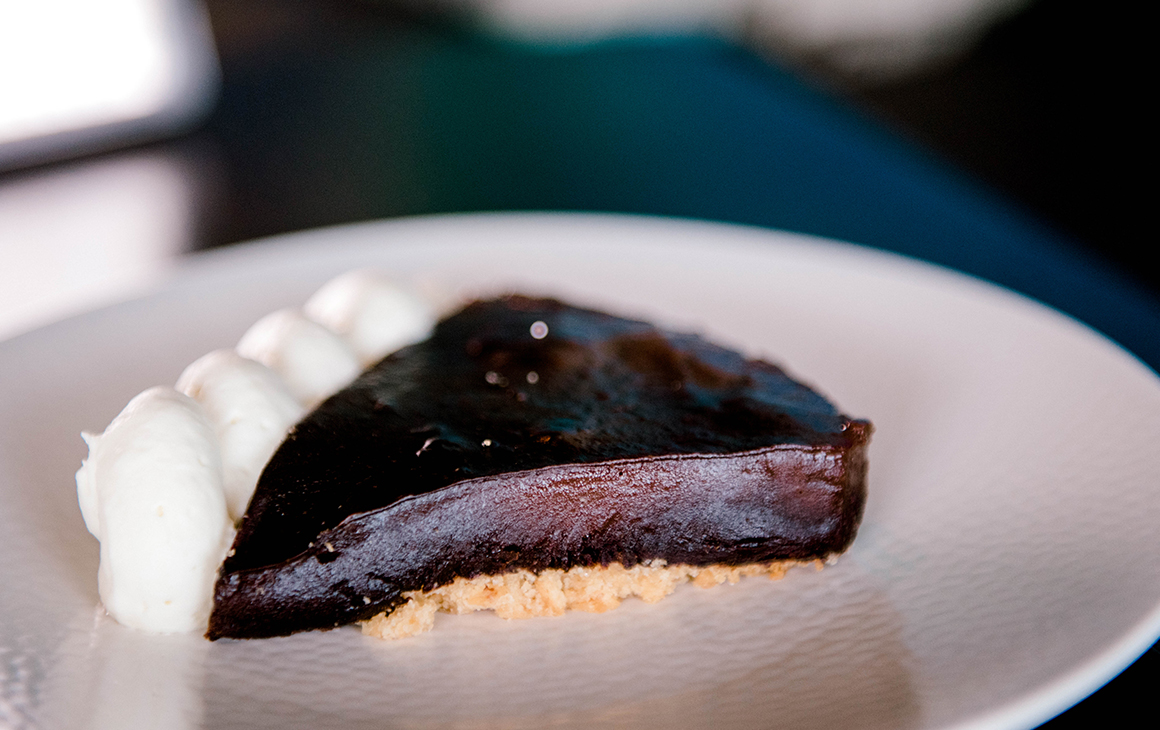 But if there's one big piece of advice we can give you, it's to save room for dessert. The peanut butter crème brûlée is a generous portion but you probably won't want to share. It's creamy and not too sweet with a chocolate cookie for dipping. And you can't go past Grandma's chocolate pie with a crumbly graham cracker base. If grandma was in the restaurant when we visited we'd give her hug it's that good.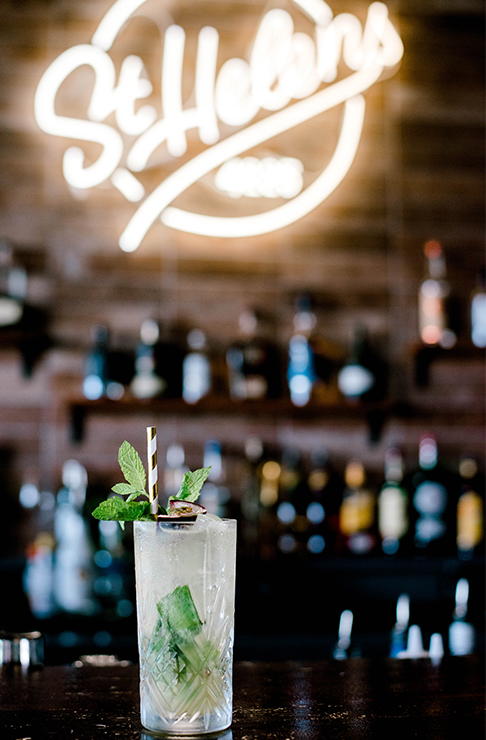 If you're not overly hungry, we highly recommend stopping by the New York-style bar and ordering one of their delicious cocktails. Our favourites are the Thruster (gin, blueberry, tonic and rosemary), the Kirra Point Breaker (Bacardi, St Germaine, mint, lime and passionfruit) and the Surfrider (vodka, blood orange and elderflower).
There's also a large range of local and international wines and beers, with Stone & Wood on tap.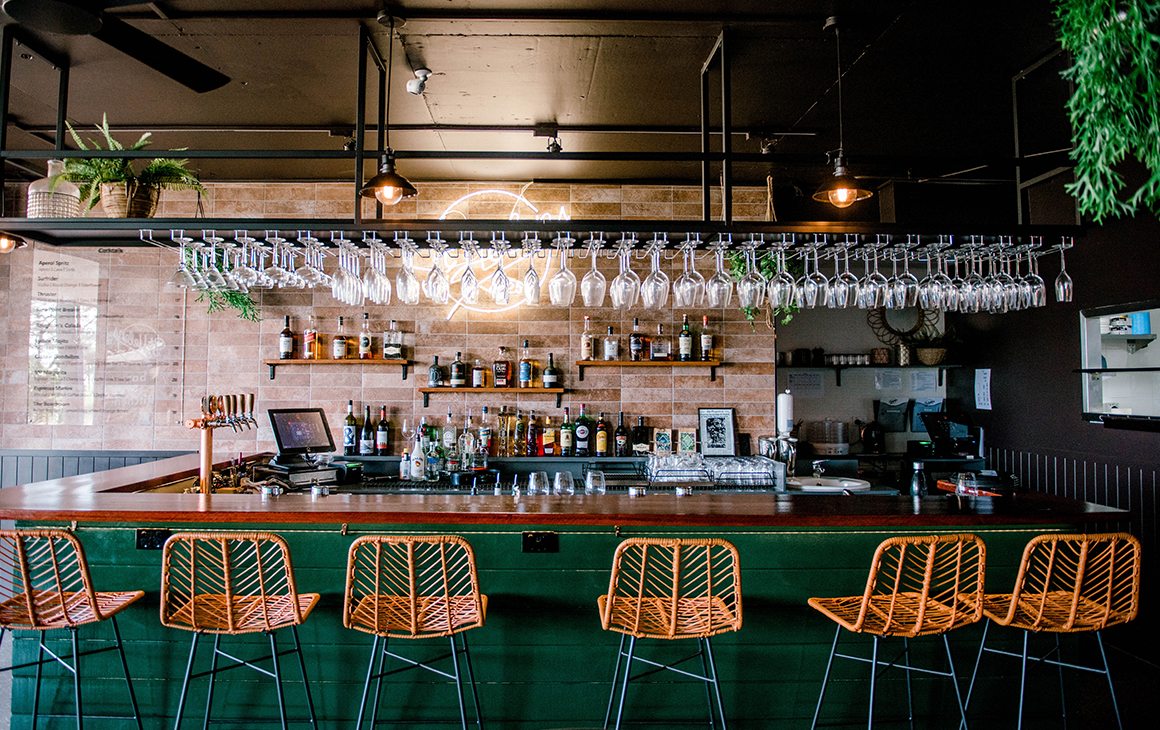 So, pull up a chair, watch the sunset and enjoy the tasty eats at Saint Helens.
St Helens is open from 4pm Tuesday to Saturday.
Looking for somewhere to kick on after? Check out our round up of the best bars on the Gold Coast.
Image Credit: Kaitlin Maree Photography for Urban List