Update: SK Steak and Oyster has announced it will re-open for dining as of Wednsesday 1 July.
When Simon Gloftis and his right-hand man, superstar chef Kelvin Andrews, together with business partner Theo Kampolis—the crew behind Greek favourite Hellenika—announced they were opening yet another restaurant in The Calile Hotel, we got excited. Very excited.
Now that SK Steak and Oyster has opened their doors, it's evident that our excitement was warranted. And with the new venue getting Simon's full attention after he made the tough decision to close Hellenika OG on the Gold Coast, you know you can expect good things from the Fortitude Valley restaurant.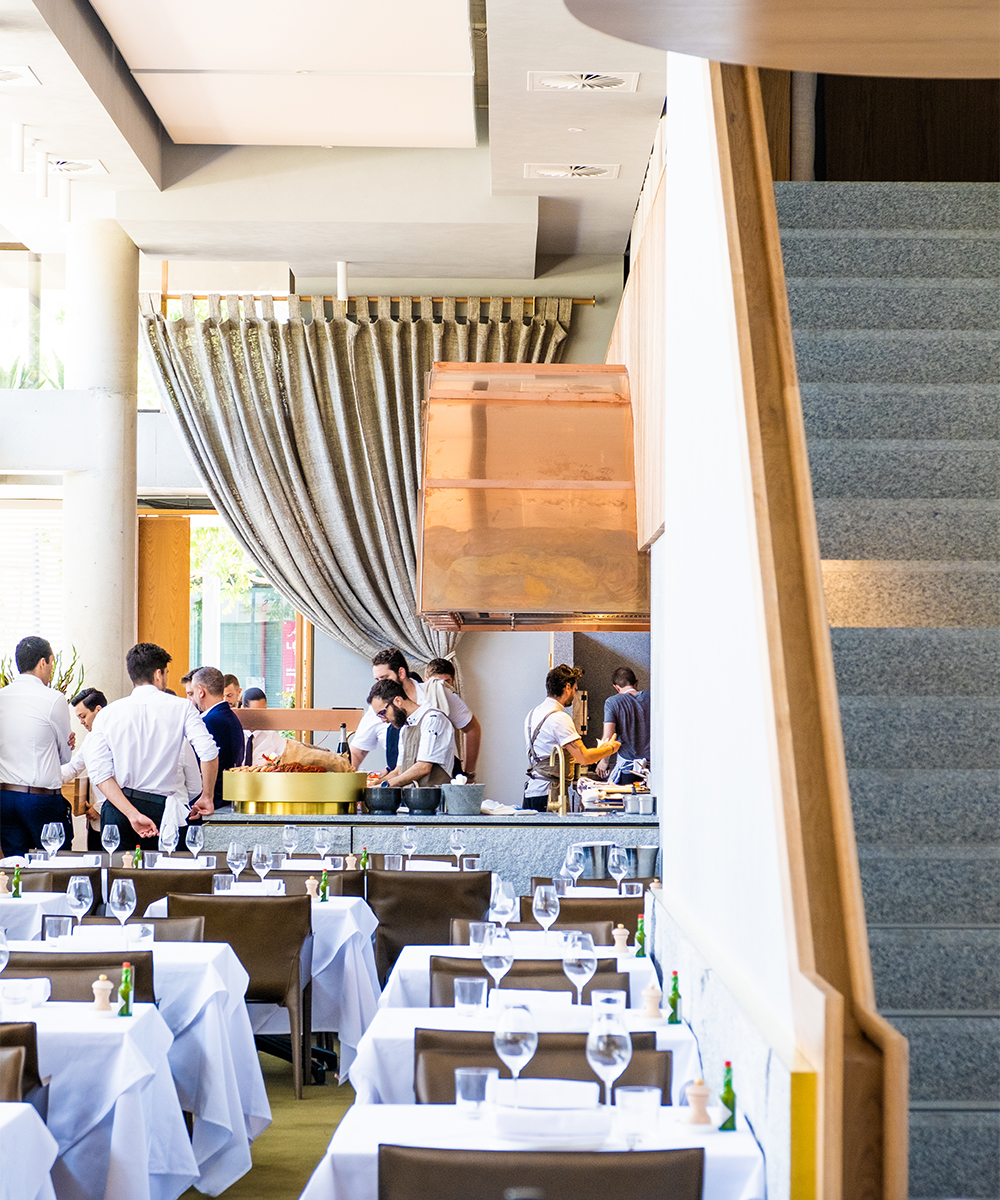 Specialising in perfectly-cooked steaks, fresh seafood and smooth martinis, SK Steak and Oyster is all about a few of Simon's favourite indulgences in life (and ours, let's be honest). The venue itself was originally considered for Hellenika, but while the Mediterranean restaurant found a more appropriate home perched next to The Calile's rooftop pool, Simon had already started thinking about what else he would do with the space, and so the idea for SK Steak and Oyster was born.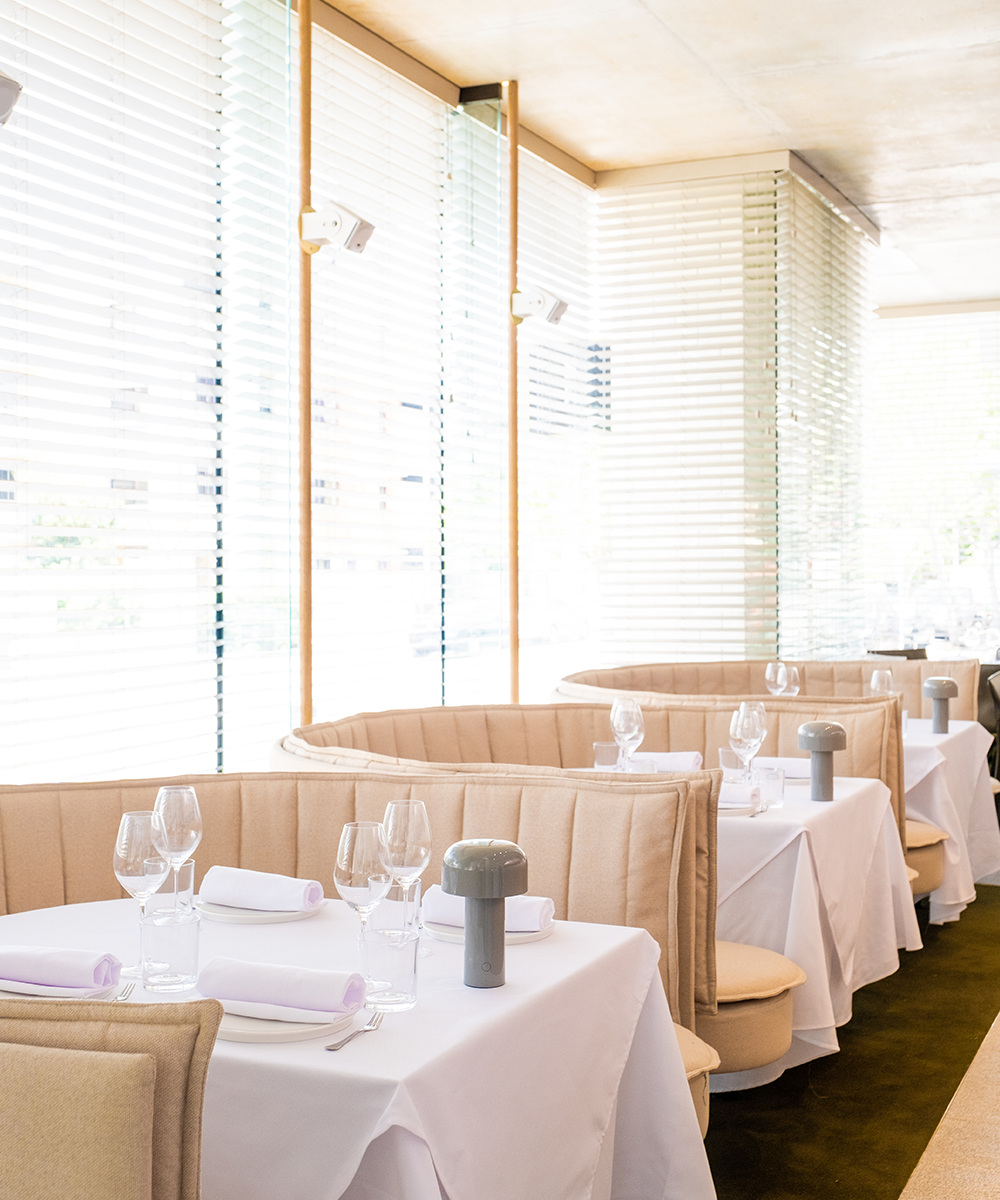 Thanks to the same architectural team responsible for The Calile, the new restaurant channels an airy, Palm Springs vibe, though with a more neutral colour palette than the hotel's soft pinks and aqua blues. Lashings of natural light flow through the floor-to-ceiling glass walls, falling onto a long row of circular, cushioned booths and a smattering of tables in the centre of the space, all topped by a soaring ceiling. At the entrance, a curved, marble topped bar is the place to order up a martini while you wait to be seated, while a baby grand piano takes pride of place in the centre of the venue. It's not just for show either—pianists will make a regular appearance to really amp up the vibes.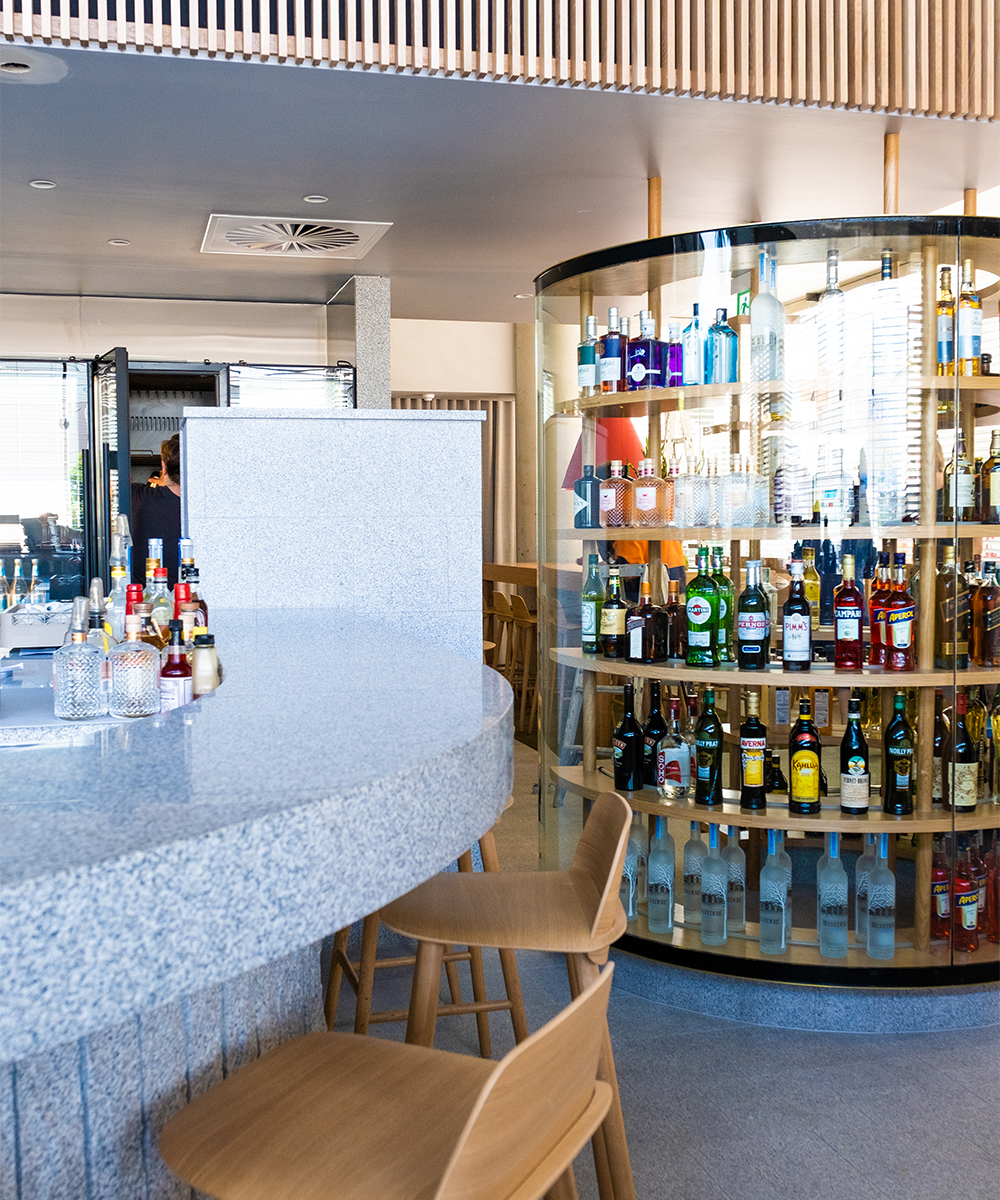 Back to that bar though—you may want to arrive for your dinner booking early so you can make inroads into the lengthy list of craft spirits, boutique wines, sophisticated champagnes and American-inspired cocktails, with a cosy nook around the corner to sip them in while you wait. Hold off until you're seated to order a martini though—whether you opt for it dry, dirty, shaken or stirred, it will be theatrically poured right in front of you at the table.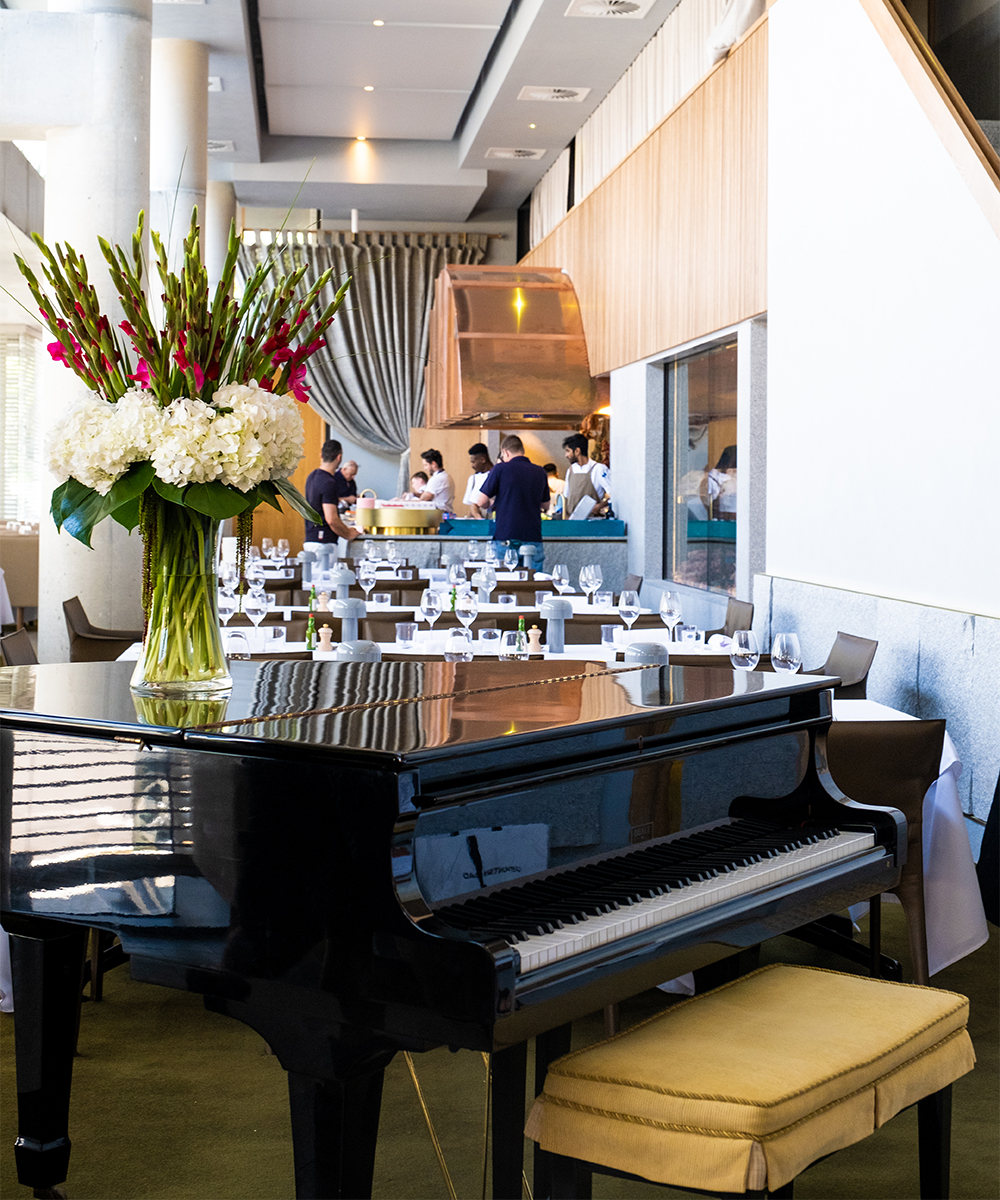 Theatrics aside, what will really draw the eye once you've made it to the dining room is the massive glass-walled dry-aging cabinet neighbouring the kitchen. Behind the glass you'll spot the gloriously marbled sirloin, prime rib and eye fillet steaks just begging to be ordered, along with seven-day dry aged free range duck. Whether you opt for a juicy steak or one of the other mains (think pan fried flounder, Wagyu steak burgers and even Moreton Bay bug pasta), you'll want to make a few selections from one particular section of the menu: the potato menu. Listing jacket potatoes, olive oil roasted kipfler, potato and gravy and Moreton Bay bug mash, it's a carb-lovers dream.
We'd also be remiss if we didn't mention the seafood—splash out on lobster, bug, caviar and freshly shucked oysters, or just order up an epic seafood platter with a little of everything.
SK Steak & Oyster fires up today, rounding out the incredible list of James Street newbies that includes Beaux Rumble and Same Same. Find all the juicy details here.
Planning a long lunch? Find out where to do it here.
Image credit: Sophie Spencer