Like overly intelligent poodles to tennis balls, Perth peeps are obsessed with light festivals, and the good news is we've got one coming our way this autumn.
ARTTRA (aka Art Transforming Claremont) is an incredible three-day festival lighting up Claremont from 6 to 8 April with a whole lot of visual installations, captivating performances and food, glorious food (of course).
The Town of Claremont has curated 20 amazing artists who will be dazzling your eyeballs with interactive projections, vibrant light sculptures, roving performers, twinkly trees, illuminated buildings, live music and outdoor galleries throughout the weekend in the leafy surrounds of Claremont Park.
Fittingly, fire is the inspiration for the food that's on offer at ARTTRA this year and you can expect delicious wood-fired pizzas, BBQ eats, flame grilled burgers and toasted marshmallows—aka the perfect companions to chilly autumn evenings. And before you freak out, there's also going to be a pop up bar serving up all kinds of delicious libations.
And the best bit, the event is totally free for all ages to enjoy! So, bring enough cash monies for your nosh and prepare your eyeballs to be amazed.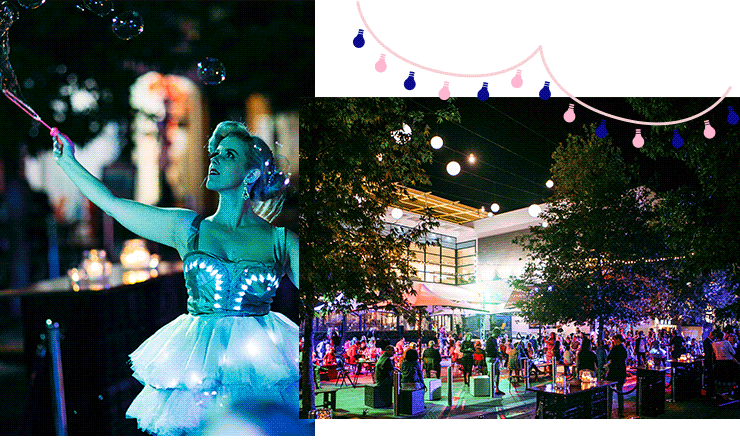 The Details:
What: ARTTRA
Where: Claremont Park
When: From 6pm, 6 to 8 April
For more info and to plan your visit to ARTTRA, click here.
Image credit: Supplied
Editor's Note: This article was produced in partnership with the Town of Claremont. To find out more about who we work with (and why!), read our editorial policy here.