Owners of Cantina 663 and the Bunbury Farmers Market respectively, Paul Vanderplancke and Kevin Opferkuch are no strangers to the running of a damn good business. Given the institutional status of these two hotspots, the announcement of Ficus—Yagan Square's latest addition, dishing up farm-to-table fare with a French twist—saw ears prick up all across the city.
Walking into the place is an experience all in itself. The venue's second-storey location and floor to ceiling windows afford sunny views out over Wellington Street's heritage buildings, and the interior is laced with draping greenery, a wrap-around (and well stocked) bar and contemporary appointments. The place is classy but fun, relaxed and above all, right at home in the heart of our fair city.
Now, let's talk charcuterie. Don't be tempted to skip it. Chef André Mahé's pork rillettes and terrine are absolutely exceptional (perhaps Perth's best), and pair perfectly with the accompanying pickled vegetables. Of course, you'll also be needing to order the heirloom beetroot with goat curd, the shaved fennel and the steamed asparagus with whipped feta and macadamia (and that's just for an entree), so all we can say is this: bring a lot of people.
Ficus's grill section is a thing of beauty. Only the highest quality meat is sourced and hand-selected, and then grilled to perfection. Larger tables can share the 850-gram wagyu tomahawk or the Amelia Park lamb shoulder with hummus and tabouli, while the rump, sirloin and rib eye all come in a smaller portion for one or two. Slather on that béarnaise and don't you dare opt for 'no chips'; they're far too good to miss out on.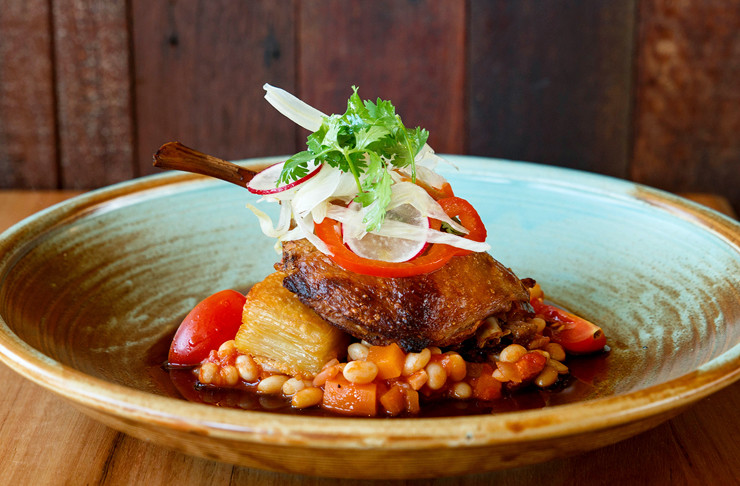 For dessert, go the Chocolate Delice. Mahé's take on the beloved Snickers, this colourful plate of sweetness sees walnut biscuit, salted caramel ice cream and raspberries placed on and around the central log of mousse-like delice. It's an absolute work of art that looks almost too good to eat but tastes too good not to.
The drinks program is just as important to the experience at Ficus. The wine list might be tight, but it's thoughtful, and the beers on offer are some of WA's best. Be adventurous. On top of that, the bartenders are mixing up some seriously good cocktails (we recommend the No.5; West Winds with macadamia, saltbush and lemon myrtle) and playing a serious gintonica game with a whole section dedicated to the favoured summer drink.
​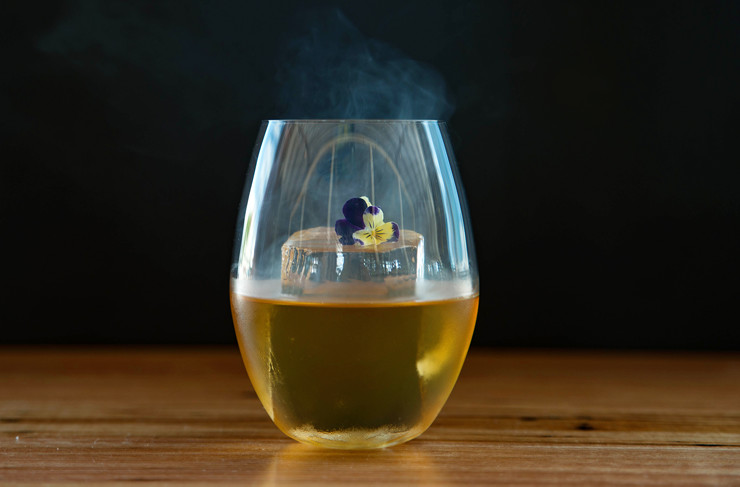 Ficus is well and truly raising the bar at the otherwise cheap and cheerful (though nonetheless enjoyable) Yagan Square dining precinct. Minimal without being simplistic, sophisticated without being uncomfortable; it's exactly what the beating heart of Perth was waiting for.
Image credit: Nancy Hanna