Yes, we all have our well-loved destinations that we turn to time and time again for good reasons. A holiday road trip down south often means pointing the car towards Margaret River, Denmark, Albany or Dunsborough. But there is SO much more of the South West to explore, and what better time than now, while we are lucky enough to have the whole state just to ourselves? It's time to flex those adventure muscles and try somewhere off the beaten path next time you pack the suitcase.
We've teamed up with Tourism Western Australia to bring you seven South West adventures, and who knows, You might even find a new favourite spot when you wander out yonder.
Discover Another Side Of The Margaret River Region
There is plenty more to Margs than wineries, breweries and beach sunsets—though of course, those are all awesome and pretty much inescapable on a visit. This time, however, dive a bit deeper and get out to really explore the region's pristine beauty. Winter is the perfect time to hike the Cape to Cape track (hello whale watching season), and there is no better way than with some expert advice. Try Walk into Luxury for a trek softened with creature comforts, or let yourself be led by an energetic expert guide at Cape to Cape Explorer Tours. You'll never be able to see the land the same way again after a guided tour with Josh Whiteland from Koomal Dreaming. A cultural custodian of the Wadandi people, you'll learn all about the Aboriginal six seasons and the traditions of the world's oldest living culture.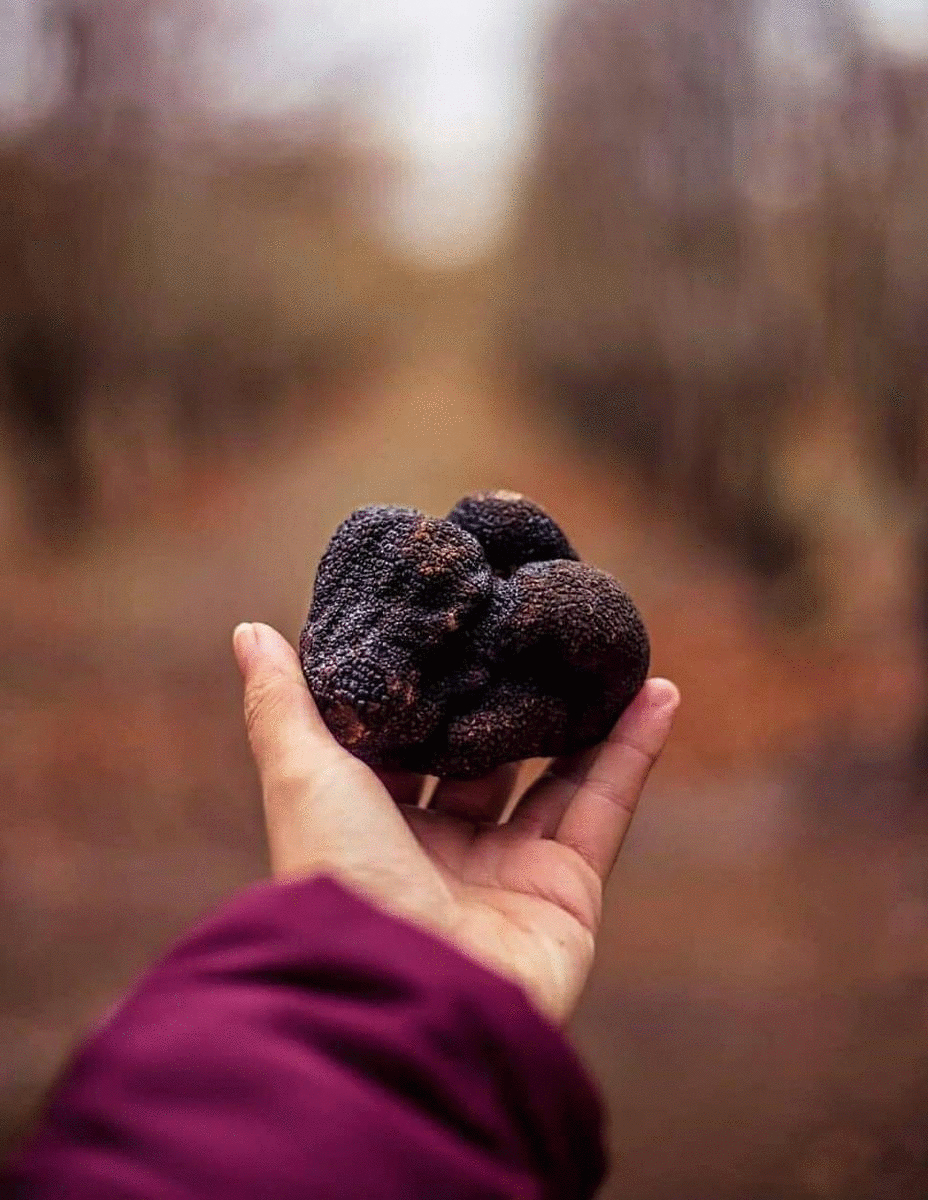 Head Into The Southern Forests And Go Truffle Hunting In Manjimup
Of course, you'd have to have your head stuck in the sand if you didn't know truffle season has begun. Black Périgord truffles are known as 'black diamonds' and with good reason: they can fetch up to $2,500 per kilo. Did you know, however, that WA's truffles get shipped around the world to some of the world's top chefs because they are THAT good? Head down to the Southern Forest and Manjimup for some firsthand truffle hunting experience with Australian Truffle Traders. Of course, all that hunting is bound to work up an appetite, so stop by Tall Timbers in Manjimup to taste a selection of the region's wines and delicious local produce.
Fill Up On Gourmet Eats In Blackwood Valley
So where exactly is the Blackwood Valley? Perhaps you have heard of some of the pretty towns that call it home: Nannup, Bridgetown, Balingup...It's an incredibly picturesque part of WA, filled with rolling hills, bubbling brooks and quaint country gardens. Oh, and of course there is plenty of amazing gourmet food and drinks to sample and take home too. Try staying at Ballingup Heights Hilltop Cottages for a country getaway and hit up The Cidery in Bridgetown for locally made cider or Sunnyhurst Winery to stock up the cellar. Chestnut Brae Farm is well worth a visit for a farm tour. Fluffy sheep and floppy-eared pigs will fill the cuteness quota for the weekend and they have plenty of yummy chestnut goodies to fill your belly with.
Immerse Yourself In The Wonders Of Pemberton
Pemberton is a haven for those that love good food, good wine and incredible natural wonders. Let's be honest, that's most of us. Head down to the majestic old-growth forest and pack a picnic from one of the many roadside produce stalls. Just be sure to have cash ready as you'll need to pop your payment in the honesty box while the farmer is still hard at work in the fields. Try Beedelup Falls or if you've got the courage, climb the 71 meter high Dave Evans Bicentennial Tree in the Warren National Park. Learn from a local and take a tour with Pemberton Discovery Tours who offer beach and forest, wine and progressive lunch, and wildflower tours. You might even recognize the town from the film Jasper Jones. Have a wander down the main street and don't miss the relaxed and inviting vibes of Treehouse Tapas wine bar.
Lace Up And Hike Through Stirling Range National Park
If you are missing your annual hiking trip overseas then we've got good news for you. WA has it all – yep, mountains included. Head down to the Stirling Ranges and you'll not only find the second highest peak in the state, but you'll be helping a region that is recovering from a severe fire season. Climb Bluff Knoll for an epic view across the range and you might even luck out with some snow. You've also got Castle Rock's Granite Skywalk nearby at the Porongurup National Park, and a climb is the perfect excuse to hit up some of the nearby Porongurup wineries afterwards. Try Ironwood Estate if you like to fill your belly with some lunch as well. After all that legwork, a luxe stay at the Premier Mill Hotel on the way home is a must-do.
Spy Wild Orcas In Bremer Bay
The largest known population of orcas in the Southern Hemisphere is right on our doorstep. The Bremer Bay Canyon is a deepwater ecosystem and biodiversity hotspot, that has only really recently been identified—the first dedicated expedition was just a few years ago in 2013. In the warmer months from January to April, you can head out with Naturaliste Charters or Whale Watch WA for a bucket list boat ride to this hotbed of action 30 miles from shore. When you get back in, you'll want to check out the new Bremer Bay Brewing Co for a feed and some cracking local beer.
Awaken Your Soul With A Cultural Adventure In Bunbury
Think you know Bunbury? Think again. Bunbury has gone through some massive changes over the past few years and it's now a hive of activity for visitors. First stop has got to be the Dolphin Discovery Centre where you can head out on an eco-cruise to spot dolphins all year round, or jump in and swim with wild dolphins from November to April. It's also worth saving a few hours to take in the traditional culture of the area with an Aboriginal cultural walking tour by Ngalang Wongi. There are award-winning eateries such as Market Eating House and a buzzing street art scene. A wander about town is the perfect way to walk off lunch and perk up for afternoon adventures nearby in Ferguson Valley. With a dozen boutique wineries and two craft breweries, it's easy to spend more than a few hours exploring. And of course, you can't head for home without a visit to Gnomesville and a meat pie from the famed Dardanup Bakery.
It's time to dig deep and support this beautiful place we call home, starting with an adventure in the beautiful South West. Join our 20 For 20 Challenge and make 20 pledges to live your best life in WA again.
Editor's note: This article is sponsored by Tourism Western Australia and proudly endorsed by Urban List. Thank you for supporting the sponsors who make Urban List possible. Click here for more information on our editorial policy.
Image credit: Australia's South West Instagram, Tourism Western Australia