When you're thinking about an overseas holiday away from the tourist hordes, Bali is probably the last place that springs to mind. And while it's true that highly popular spots like Ubud and Seminyak are still likely to provide the respite you so desperately need, there are many beautiful and tranquil areas of Bali delightfully free from crowds just waiting to be explored.
Whether you're after surfing, diving, hiking, sightseeing, or simply relaxing, Bali has many off-the-beaten-track locations for you to discover. So, why not ditch the Bintang binges and see what Bali really has to offer.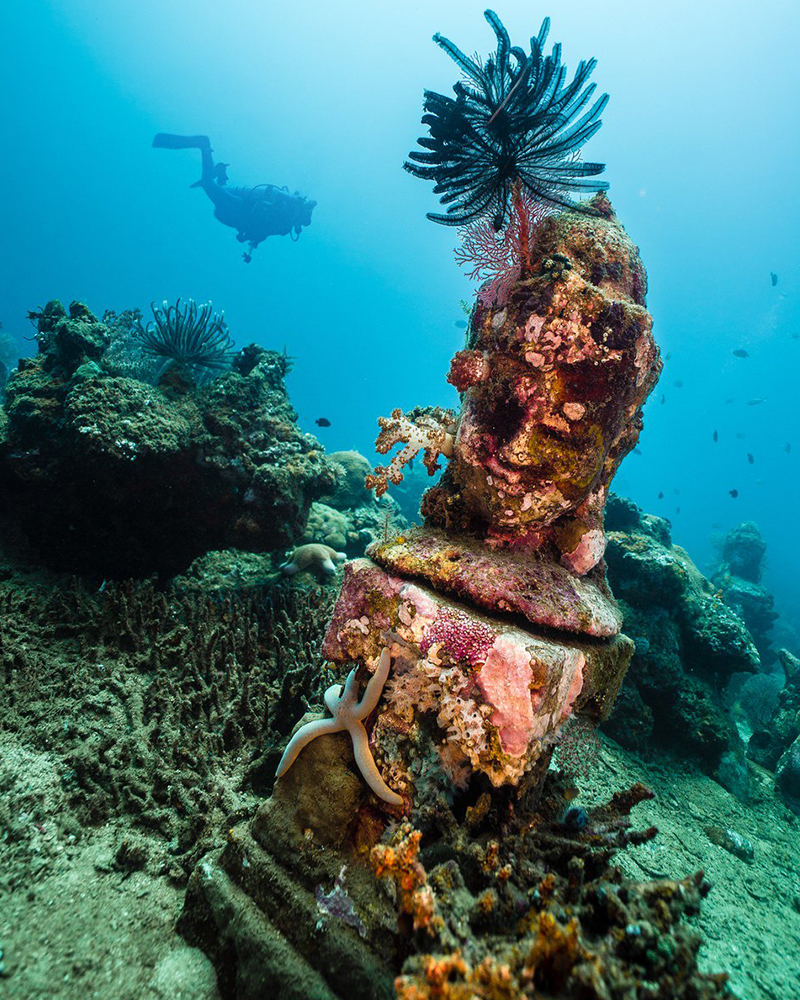 Pemuteran Bay
Located in the far north-west of the island, Pemuteran Bay is far-removed from the Kuta crowds and remains steeped in traditional culture. It's known as one of the most idyllic spots for diving and snorkelling, and is home to some of the most significant temples in Bali. It's the perfect place to relax and enjoy Bali without all the hassle.
Stay
Taman Selini Beach Bungalows
With stunning accommodation a mere two-minute walk from the beach, Taman Selini Beach Bungalows offers the ultimate in relaxation. Lay back on your day bed and get stuck into that book you've been meaning to finish, take a stroll along the beautifully protected beaches, or simply enjoy a drink by the pool. If you're up for something a little more active, the helpful staff will be more than happy to organise something for you.
Amertha Bali Villas
Built with preservation of the natural environment in mind, Amertha Bali Villas adopts an eco-friendly approach to tourism and nestles quietly between the crystal clear waters of Pemuteran diving sites and majestic mountains. The resort features a stunning beachfront restaurant and pool, along with a spa and meditation centre. The traditional-style villas come equipped with everything you could possibly need for a relaxing stay.
Eat & Drink
Suma Hill Restaurant
With panoramic views of mountains and the bay of Sumberkima, Suma Hill Restaurant draws inspiration from not only the scenery, but also the seasons; serving local, Asian, and western cuisines with fresh ingredients sourced daily. It's a spectacular setting for a very chilled out breakfast, lunch or dinner.
Dewi Ramona Restaurant at Matahari Beach
If you're after a culinary experience to remember, Dewi Ramona Restaurant definitely ticks all the boxes. Combining French techniques with Balinese ingredients, Chef Komang Sujana has designed an east-meets-west menu, featuring unique dishes created using only the freshest local ingredients sourced from nearby farms or harvested from their own kitchen garden.
Bali Balance Cafe & Bistro
For something a little more laid back, head to Bali Balance Cafe & Bistro. Located roughly in the middle of the main strip on the hillside, the cafe's leafy garden is the ideal spot to stop for a coffee and cake, fresh juice, salad or sandwich.
Joe's
For those looking for a little nightlife, Joe's is probably as close as you're going to get when it comes to partying in this sleepy little part of Bali. It's the place to be for cheap happy hour cocktails, music, pub-style food, and more than a few funny tales from the friendly bartender.
See & Do
Pura Pulaki Temple
The main temple in Pemuteran, located just metres from the sea, Pura Pulaki Temple is named as one of the most sacred temples in Bali and home to a troop of friendly monkeys, much like those found in the monkey forest in Ubud. Yes, they're cute, and yes, they will steal your stuff if you're not vigilant. From the various vantage points inside the temple you can take in the picturesque scenery of surrounding mountains and lush green jungle.
Menjangan Island
An uninhabited paradise, Menjangan Island is home to seven spectacular diving sites, beautiful national park, rare Javan rusa deer, temples, and pristine beaches. Here you can snorkel or dive in the calm waters and see a huge variety of marine life, and also visit the popular Anker shipwreck dive site. If you're more into land activities you can walk around the entire island in just over an hour, absorbing in the beauty of the untouched national park and temples.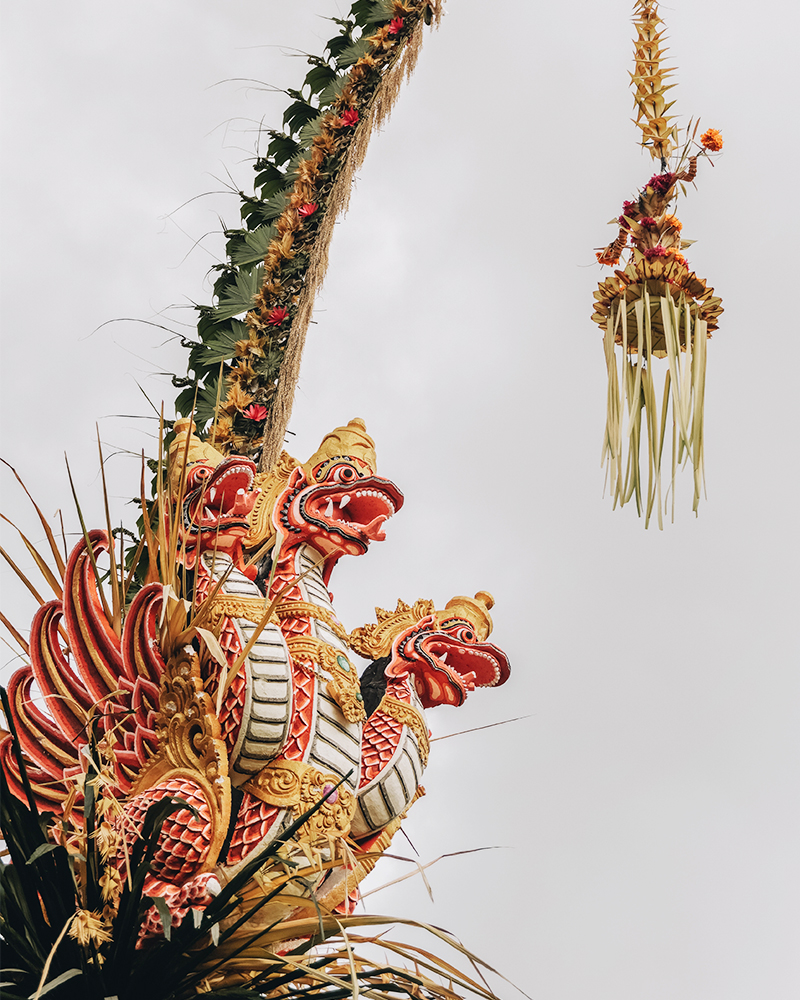 Denpasar
Despite being the capital city of Bali, Denpasar tends to be treated as more of a transit hub for tourists rather than a destination in its own right. But if you thrive on the sometimes-hectic vibes of city living, it's definitely worth a visit, particularly for the food.
Stay
The Oasis Lagoon
Located in the heart of the shopping district, The Oasis Lagoon Hotel offers comfortable accommodation just five minutes from the beach and a quick walk into Sanur Village. The traditional style architecture blends effortlessly with modern amenities, including 24-hour room service, lagoon pool, spacious rooms, gym, and spa.
Cakra Hotel
You can almost forget you're in the city when you stay at Cakra Hotel, which is set back from the busy main road and surrounded by spacious gardens. Step outside, however, and you'll find yourself among all the action of city life, with markets, bars, cultural centres, and restaurants all within walking distance.
Vasini Hotel
If you want to be close but not too close to the city's main attractions, try Vasini Hotel. Positioned on the outskirts of Denpasar, this cute boutique hotel is super budget-friendly and has everything you need for a comfy city getaway. It's central enough to walk to the nearby Kertalangu Cultural Village, and you can take a quick 10-minute drive to the neighbouring Sanur beaches if you fancy a swim.
Eat & Drink
Warung Mina Renon
The flagship location which of what is now a popular group of restaurants, Warung Mina Renon is known for its traditional Indonesian cuisine, particularly the fresh seafood. The open-air pavilion seating is arranged so all guests can view the surrounding fish ponds and tropical greenery.
Nasi Uduk Kebon Kecang
Opening directly onto the street, Nasi Uduk Kebon Kecang serves up traditional Javanese fare made with love. Try the nasi uduk (fragrant coconut rice with peanut sauce) along with one of their many chicken dishes for a traditional flavour bomb.
Bakso Supra Dinasty
A true example of why one should never judge a book by its cover, Bakso Supra Dinasty serves up simple dishes that have both locals and tourists lining up for more. Think delicious steaming hot broth poured over noodles and meatballs. It's no frills, all flavour.
Firefly Bar
No holiday is complete without a cocktail or two, and Firefly Bar is a firm favourite. As Sanur's first cocktail bar, the team here offers a huge (and we really mean huge) range of signature and classic cocktails, along with a tasty tapas-style menu designed for sharing.
See & Do
Provincial State Museum
It would be rude not to get your culture on, and we suggest starting with a trip to the Provincial State Museum; Bali's oldest and largest museum. It features over 10,000 exhibits of traditional paintings, religious artefacts, and weapons, and is adjoined by tropical gardens where you can see statues and carvings representing the history of the island.
Bajra Sandhi Monument
Continue your cultural adventure with a visit to the Bajra Sandhi Monument in central Denpasar. The monument spans three levels, with the ground floor housing a library and exhibition rooms, the first floor displaying 33 dioramas of historic stories, and the second floor offering up a meditative space, complete with sweeping views of the city.
Shark Island & Turtle Conservation Centre
Feel like upping the adrenaline? Get kitted out and go for a diving tour of Shark Island. Not nearly as scary as it sounds, the conservation nursery offers three-hour eco tours for visitors to learn about and interact with the sharks. When you're done swimming, head next door to the Turtle Conservation Centre where locals are working hard to replenish a dwindling number of native sea turtles.
Badung Market
You might get lost as you wander through Badung Market, but if you ask us that's all part of the fun. Here you'll find everything from fresh fruits and vegetables, to flowers, trinkets, fabrics, household items—pretty much everything actually.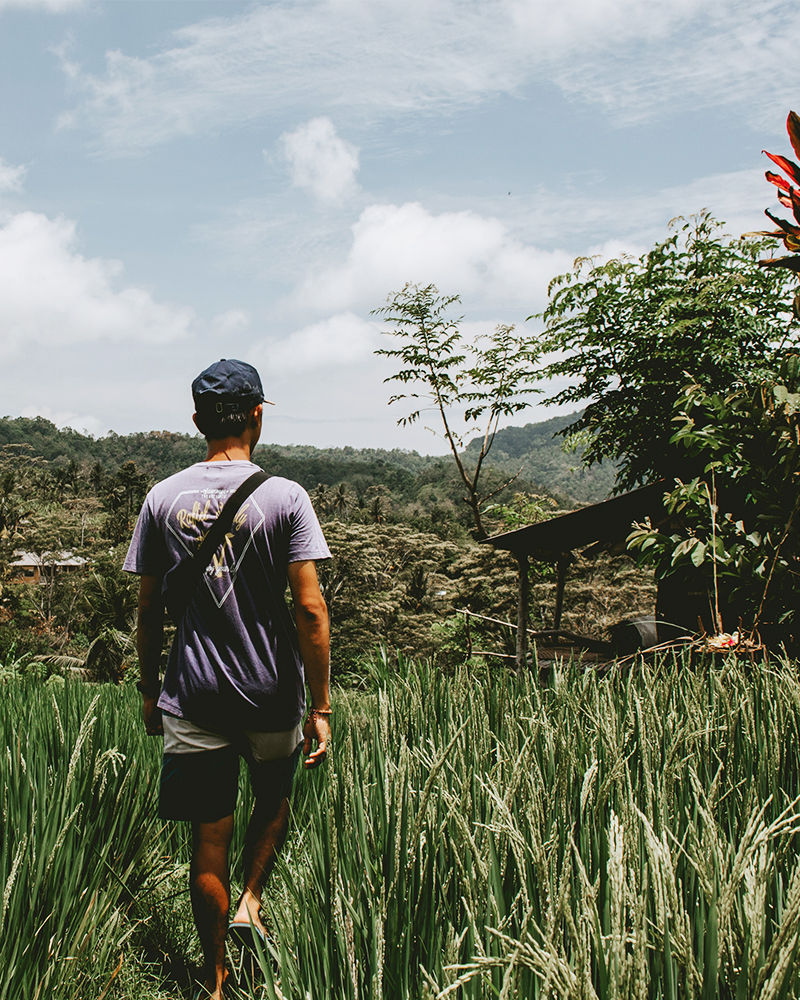 Sidemen Village
If you love the feel of Ubud but can't hack the crowds, take a drive east to Sidemen Village. Overlooked by Bali's highest peak, Mount Agung, this rural region is relatively untouched by western influences and retains the true culture of Bali. Picture winding dirt roads snaking through green forest and rice paddies, monkeys swinging through the trees, and some of the freshest fruit you'll ever eat.
Stay
Samanvaya
Up the luxe factor with a stay at Samanvaya Resort & Spa, set among some of the most breathtaking scenery the island has to offer. With only eleven villas on the site, you're in for a private and peaceful retreat that will make your inner Buddhist sing. The ideal place to relax and reconnect with nature, and get an amazing massage while you're at it.
Giri Carik
This cute bed and breakfast is a fabulous place to escape and just sit with your thoughts. Housing only three bungalows, Giri Carik is a family-run operation and the owners are sure to make your stay the best one possible. Chill out on your balcony and take in the views of Mount Agung, hire a bike and give yourself a tour, or take a ten-minute drive to the nearby markets.
Eat & Drink
Warung Ume Anyar
Offering simple, authentic Balinese dishes at cheap prices, Warung Ume Anyar is a definite place to break for a bite and enjoy the views. Be sure to try the deliciously healthy sour-sop juice if you stop by.
Lihat Sawa
For delightful service, delicious cocktails, and insanely fresh food you can't go past Lihat Sawa. The mango daiquiris definitely deserve a mention, as does the charred-to-perfection chicken satay.
See & Do
Rafting & Tubing
The many rivers flowing through this area makes it the perfect place for rafting and tubing, and there are loads of companies ready to give you and your travel companions a nice big shot of adrenaline. Most of these adventures start in the nearby village of Rendang, but there are also options to raft down the Telega Waja river starting at Mount Agung.
Mount Agung Trekking
Why just look at a mountain when you could climb it instead and enjoy the views from a completely different perspective? Sure, it's a bit of a strenuous overnight trek, so we'd recommend some fitness preparation before you go, but the views at sunrise make it all worthwhile.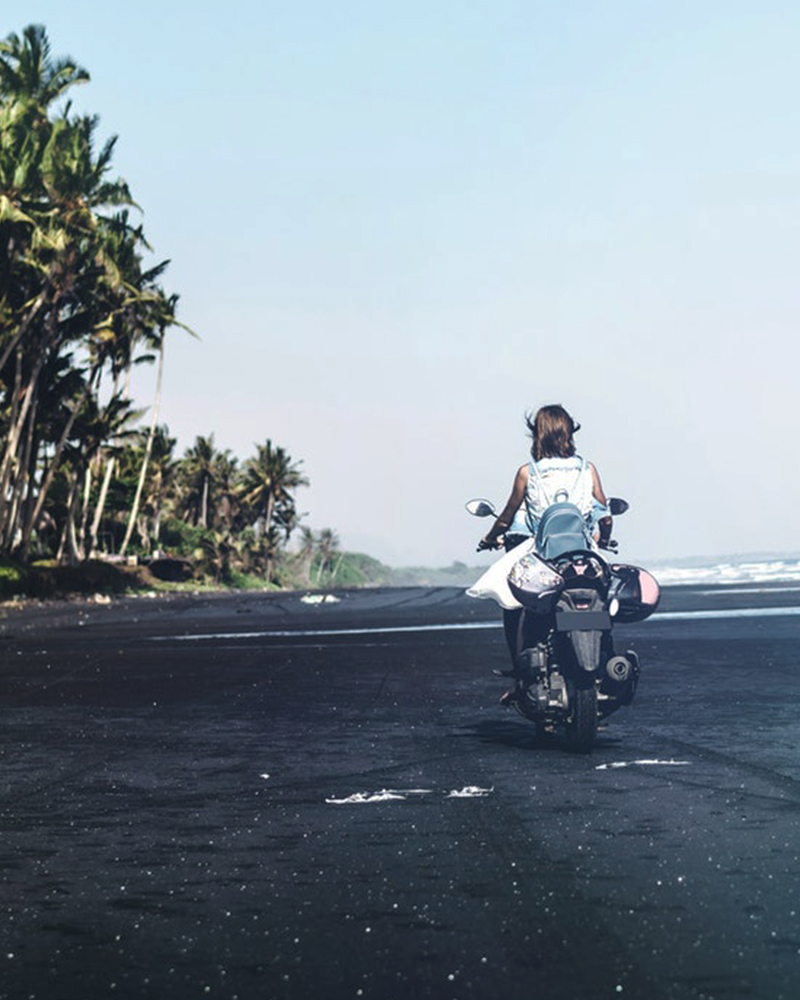 Keramas Beach
If you're a surfer you've no doubt heard of Keramas Beach; the long stretch of black sand coastline winding along Bali's south-east. And while the waves are undoubtedly surf-worthy, there's plenty of other reasons to visit this part of the island.
Stay
Komaneka
Set on four manicured acres right next to the beach, Komaneka is the place to stay if you're looking for a little, or a lot, of luxury. With its stunning private villas, laid back vibes and gorgeous views, we guarantee you won't want to leave, ever.
Komune Resort & Beach Club
Keramas Beach really is all about luxury, so we say why not go all out and book your stay at Komune Resort & Beach Club. This huge contemporary resort is pretty much a holiday package all in one, offering up surfing lessons, sunrise yoga, a beach club, five-star restaurant and more, so yeah, you won't really have to go anywhere else on your trip if you don't want to.
Bali Diamond Villas
What's this, you say? Again with the luxury? Sorry but we just can't help ourselves when it comes to this gem of a beach. A stay at Bali Diamond Villas gives you the freedom to choose between going out and staying in, with fully-equipped kitchens in both the poolside and beachfront villas so you can make like a rich person and pretend you actually live here.
Eat & Drink
Timur Kitchen
Located within the Komaneka resort, Timur Kitchen delivers a contemporary take on traditional Indonesian cuisine designed to tantalise the tastebuds while you sit back and enjoy incredible 360 degree views of surrounding mountains, rice fields, ocean, and neighbouring island of Nusa Penida. The perfect location for a fancy romantic dinner.
Locas Waroeng
For something a little more budget-friendly, wander over to Locas Waroeng, located next to Komune Resort. Here you can enjoy a cheap bite from the menu which includes both local Indonesian and western-style dishes, grab a cold beer and soak up the casual beachside vibes.
See & Do
Hotel Komune Beach Club
Even if you're not staying at the resort, you won't want to miss out on the action at Hotel Komune Beach Club. It's literally the most perfect place to laze the day away, then party into the night if the mood strikes. But if partying isn't your thing, not to worry, catch a film at the outdoor cinema instead. And don't forget to grab a four hand massage at the spa for the ultimate relaxation. This place has something for everyone.
Wake Beach Club
When you're ready for anything, Wake Beach Club is probably the place you should be. Always up for a good time, the club offers horse riding, music, live mermaids (wait, what?), a fully-stocked beachfront bar, and the occasional foam party.
Sabayay Winery
Ok, so Bali might not be where you'd expect to find a good winery, but the folks at Sabayay know a good drop and they're not afraid to share their knowledge. The team here are all about supporting local farmers, and of course, making delicious wine for visitors to enjoy.
Always on the hunt for more original travel experiences? Here are four neighbourhoods to visit in LA that aren't Venice.
Image credit: Oliver Sjöström, Mike Corey, Ruben Hutabarat, Florian Georgio and Artem Bali