We're all about showcasing the goodness that is this great State we live in and buying locally is the perfect way to do that this Christmas. Whether you're on the hunt for that gift you just haven't found, have a bit of last minute shopping to do, or want to buy a piece of home for someone you love, we've got you sorted.
The best bit? There's no waiting by the door for your goods to be dropped off. You can head on in to a local store, show them some love, and walk out with a carefully curated gift.
Here's our wrap (no pun intended) of the best local gifts to get around this Christmas.
Gifts For The Beauty Lovers
Face Halo XO Box
PRICE: $88
We love Face Halo for so many reasons. A global beauty brand based in Perth and the best makeup removers known to man that are also sustainable—what's not to love. Our pick of the bunch is the XO Box with Face Halo's original washable and new precision makeup removers and a body exfoliator. The XO Box is only available online (with free shipping) but if you need some last minute stocking stuffers you can grab the original Face Halo goodies at any major supermarket.
Sodashi Ritual Kits
pRICE: From $69
The word Sodashi means wholeness, purity and radiance, and quite frankly, we couldn't think of a better way to represent everything this West Aussie beauty brand means. Every single product is lush and it's the perfect gift to give to someone who really needs to treat themselves. The Hall of Fame Kit features travel sized bottles of some of the brand's most loved products and the Mankind Ritual Kit will save you if you're on the hunt for something special to give a guy in your life. Head's up, you can buy Sodashi at Bodhi J. It would be rude not to grab yourself a treatment while you're at it.
Alison Jade Brow Pomade Kit
PRICE: $99
The goddess of eyebrows, Alison Jade's cosmetic range will impress any makeup diva in your life. Just cause they do some of the best brows out, we recommend gifting the Brow Pomade Kit so that special someone can try their hand at home with a combo of the studio's fave products. Head into Cott, pick up your pressies and then head on down to the beach to celebrate.
Mother SPF Organic Mineral Sunscreen
PRICE: $42
The Mother SPF Organic Mineral Sunscreen is a Perth based brand that's still 100% Aussie made. It's gained cult status for the way it glides onto skin and its all natural ingredients. This one is a serious game changer in the sun protection (and ahem, antiaging) product world. Check the website to find a heap of local stockists where you can get your hands on this gem.
Gifts For Foodies
State Buildings Voucher
Various
A voucher for the State Buildings would surely be the gift you give to the number one in your life. The globally recognised COMO The Treasury hotel and spa, world class dining at Wildflower, Long Chim and Petition just to name a few, locally made goodies like Honeycake and Sue Lewis chocolates—we could go on forever. It's quite literally the world's most perfect gift in a card.
Rottnest Island Gin Test Tube Pack
price: From $19.95
In our humble opinion, this is one of the coolest gifts out. Two oh-so-pretty test tubes of Rottnest Island Gin—the flagship RI Gin and the RI Pinky's (you guessed it, pink gin) are a sure fire way to impress the booze lovin' person in your life. Both gins features sustainably sourced Rottnest botanicals including the signature Rottnest Island Daisy. The perfect concoction to have you dreaming of those stunning turquoise bays. You can pick these beauties up at the Wine Thief in West Leederville.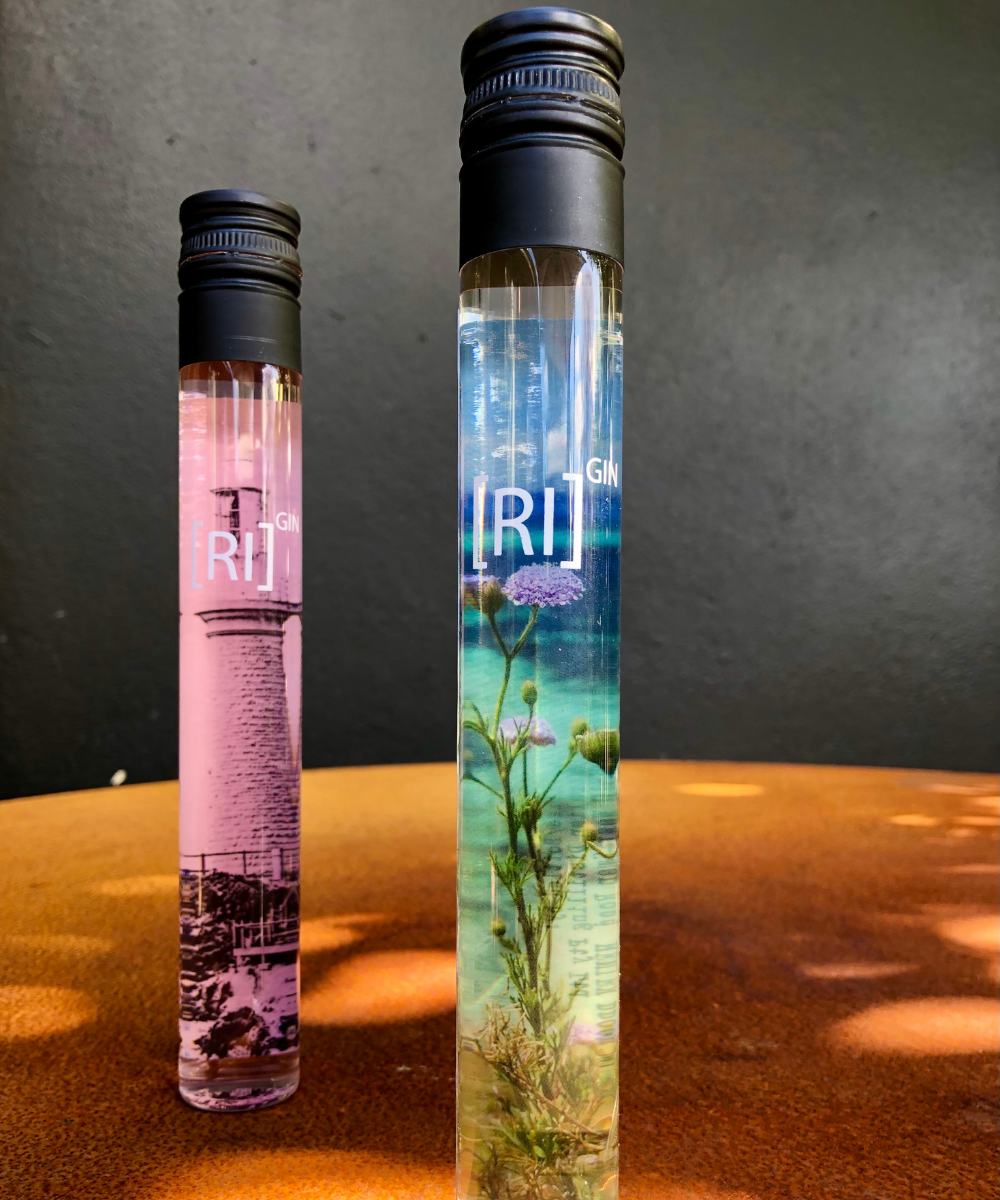 Ox Rabbit Brownies
price: From $45
Surely no one will love you more than someone who receives brownies at their front door? Ox Rabbit dishes out all sorts of delicious treats and the best news is if you order before 12pm they'll be delivered to metro suburbs the same day.
Black Pig Deli Produce
Various
We guarantee the foodie in your life will be all smiles at the sight of a Black Pig Deli gift pack. Make your way over to the Inglewood store and pick out a heap of local produce to spoil your favourite food obsessed friend. There's a range of Indigenous products, locally made cheese and cured meats, biscuits and sweets. Surely they'll share the goods right?
Get Chunky
PRICE: Cookies start at $6.50
If you know someone with a sweet tooth, Get Chunky is where it's at. Choose your cookies, get them injected with a sweetox (hello biscoff), stack them in a box and tie it with a ribbon. You can thank us later.
Gifts For The Home
Ryan & Co Soy Candle
PRICE: From $31
Based in Bunbury, Ryan & Co Candlemakers is a family run business making incredible and sustainable soy wax candles with unique fragrances based on Western Australia's nature and landscapes. The candles are made in recycled bottles thanks to the support of local restaurants and wineries who share the vision of taking small steps to better the world we live in. Head to Daisy & Rowe in Maylands and get sniffing to find the right scent for someone special in your life.
Mulberry Threads Linen
PRICE: $19.95
If you've got a linen lover in your life, we're pretty sure you're in for a win with this very on-trend set of rust coloured pillow cases by Mulberry Threads. The organic bamboo pillowcases will make for one dreamy sleep. If you're willing to up the ante, head into Granite Lane and buy them a whole bed set in exchange for a sleepover.
Handmade Winterwares Planter
PRICE: $79
Handmade in Freo and made exclusively for Stackwood, each limited edition Winterwares planter is unique, made from high quality stoneware and finished in a dual-tone white glaze. Basically meaning it will look amazing in every house. Stackwood is offering free shipping until Christmas if you can't make it into their Fremantle store.
WA Coasters
PRICE: $35
Your giftee will be feeling all sorts of fly when they get these coasters out at their next beer sesh. The set of four WA themed handmade coasters are designed and made right here so you can feel good gifting these ones as you support a local business. Available at Corner Store (as is so much more) in Freo.
Mamy Hews Cushions and Ottomans
From $85
Totally made from recycled and refurbished materials, Mamy Hews creates a whole lotta beautiful homewares with a minimal ecological footprint—a massive win for the greenies in your life. Each piece is one of a kind in both materials and design. Our favourite part is the leftover materials become stuffing for their uber cool ottomans. You can find the collection at Ware Gifts in Mount Lawley.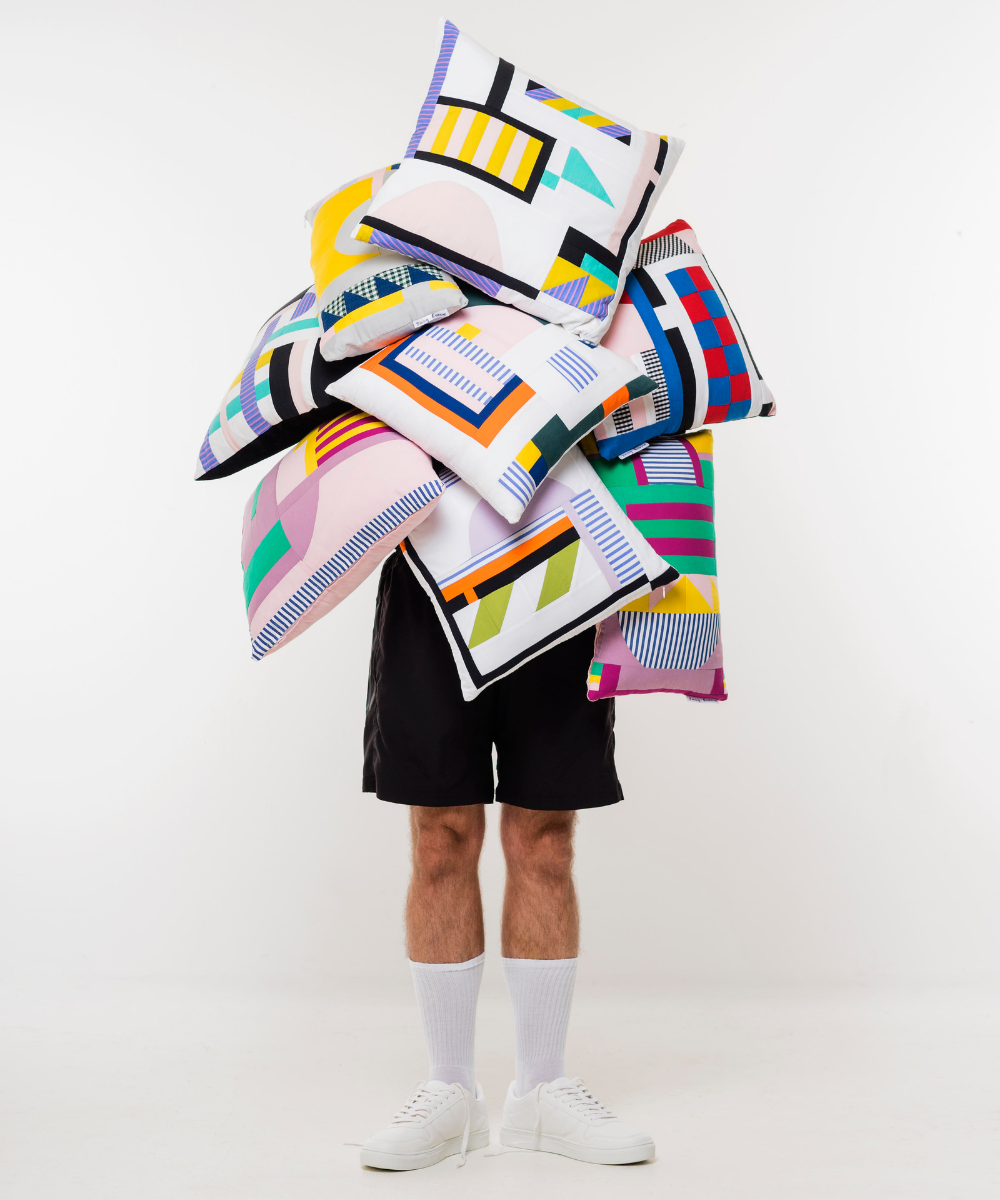 Original Art by Tracy Waite
Various
Art is an investment right? 'Delilah', an original piece by Harvey local Tracy Waite is stocked at Mandi at Home along with other work by the artist and lots of WA locals. There's also ridiculously cute baby clothes and toys, clothing, ceramics, cards, and more gifting goods. This place is next level.
Gifts For Fitness Addicts And Adventurers
JPorter Clothing
Various
Perth based fitness brand JPorter has gained cult status for its stylish and very functional fitness apparel and customer service—they actually make changes based on their customers' feedback. With both mens and womens ranges, this is hands down the best gym gear to gift this Christmas.
Bike Bar Intro Offer
price: $50
We've been told fitness fanatics are gushing over the opening of Bike Bar in Claremont and Applecross, the latest craze in the world of exercise. If you're thinking of giving the gift of fitmas, we reckon you'd be best to go with the Intro Offer with three classes of riding, dancing or yoga to use over two weeks.
Red Roads Dingo Duffle
price: $69
It may look simple, but trust us, this hard-wearing canvas duffle bag is the ideal go-to for any camping or outdoor type of person in your life. You can buy the Red Roads range at Go Camping Overlanding—home to the most amazing outdoor and camping gear. Most of the store's products are Australian owned and made and there's a heap of local West Aussie products too.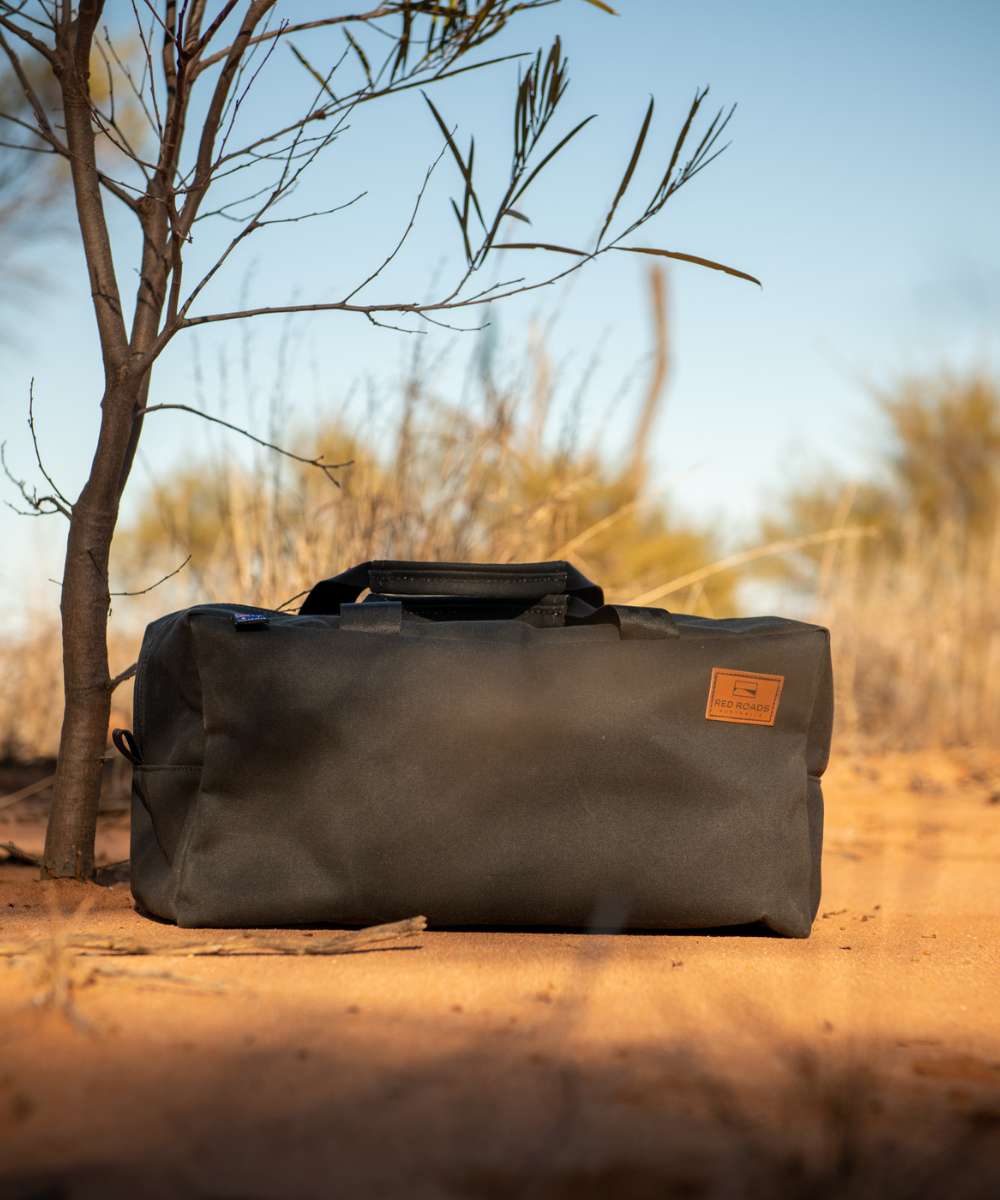 KIK Signature Tank
price: $79
Run don't walk to Favourite Daughter in Inglewood to peruse every beautiful thing this store stocks. There's a range of locally sourced gifts like the signature and best best basic tank out by KIK. The sister duo behind Favourite Daughter have also created their own label with the world's comfiest collection of tees and jumpers and a range of cross body bags and clutches.
Gifts For Fashion Fiends
Street X Pretzel T-shirt
price: $65.00
With its adorable design and equally cute pastel pink vibes, this collab tee by local streetwear label Street X and Pretzel—you know, the pink store slinging mouth watering pretzels in a gazillion different flavours—has absolutely stolen our hearts. Not only do these tees look incredibly cool, but they get extra points because they're unisex and available in black and pastel pink. Oh, and they're pretty limited, which we reckon makes 'em extra spesh.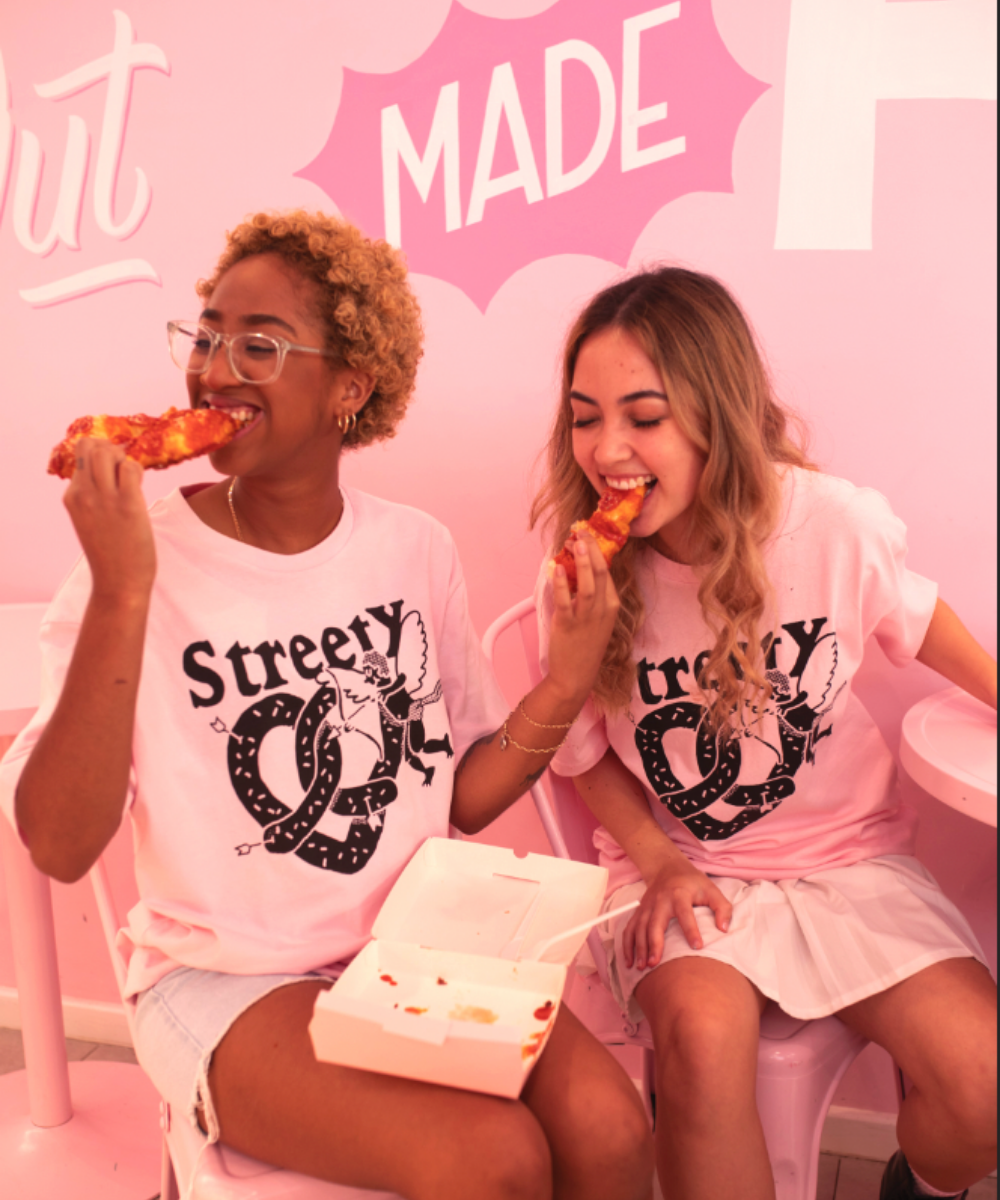 Hobo and Hatch Scarf
From $69
Designed in Perth and ethically made in Nepal, the incredibly soft handwoven scarves and throws by Hobo and Hatch are pure luxury. There's a range of their beautiful products at La Luna, which just happens to be one of our fave little homewares stores in Inglewood. Go there in the mood to drop some cash, and don't say we didn't warn you.
Jaz Hand Made Stacker Ring
price: $79.95
We love a bit of bling and this stacker ring is the ultimate stocking stuffer for anyone that feels the same. It's easy to wear it on its own or layer it up with other jewels, but either way, you can't go wrong with a little bit of sparkle for the festive season.
Empire Rose Clothing
Various
Chances are the fashionistas in your life know Empire Rose. All we're going to say is, if you've got someone that's really into high quality, high fashion clothing, this is the store for you. The genius behind the label is Kath Cizeika and she certainly knows how to grow a cult following after 22 years in the biz. Every single piece of Empire Rose clothing is designed, made and sold in the North Freo store. We can't think of something more special than that.
Need more ideas? Check out all our Christmas gift guides.
Image credit: Face Halo, Rottnest Island Gin, Mamy Hews, Red Roads, Pretzel