Perth restaurant industry veterans Sarah and Liam Atkinson are no strangers to the running of a damn good business. Given their impressive resume of restaurants (Lalla Rookh, Miss Kitty's Saloon, Kitsch Bar, Ku De Ta, Star Anise, Print Hall), when word spread that they were opening up an intimate restaurant and wine bar in Mount Lawley, we were very excited.
It seems we're not the only ones. On a recent Thursday night, Le Rebelle ('rebel' in French) was absolutely buzzing.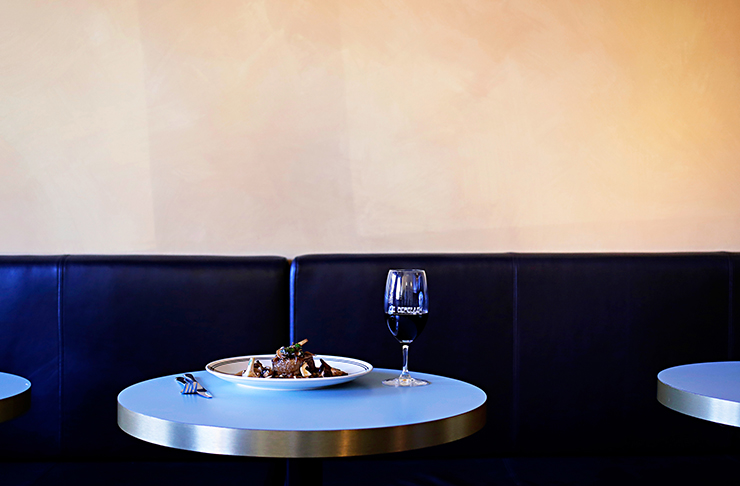 Taking up residence at the old Circa site opposite The Astor Theatre on Beaufort Street, to say it's a welcome addition to Mount Lawley is a massive understatement.
With the recent closure of Mount Lawley faves Clarences, Five Bar, Cantina 663 and Harvey Leigh's to name just a few, the opening of Le Rebelle is a breath of much-needed fresh air for locals and those in search of a modern take on the traditional French bistro.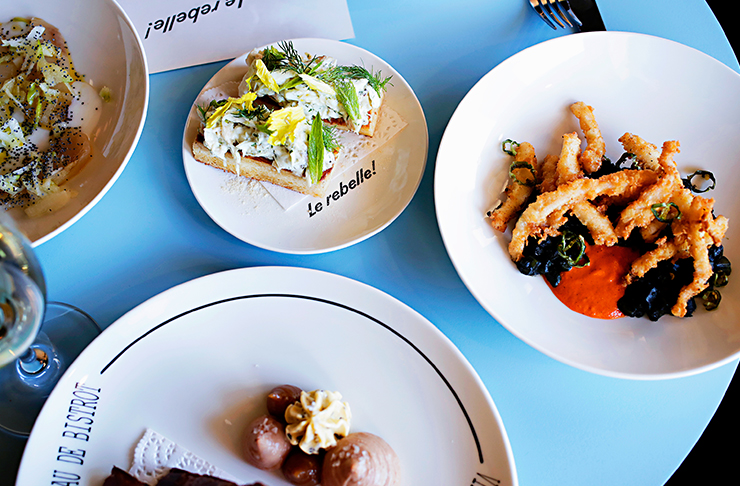 "We want to be open for a long time," Sarah tells me as I sat down to one of my favourite nights of feasting in recent history.
Inspired by the old romanticism ('romantica') of Parisian and New York bistros where the bistro was 'the' meeting place for everything, the interior is gorgeous and cosy, the lighting is perfect and the staff are delightful.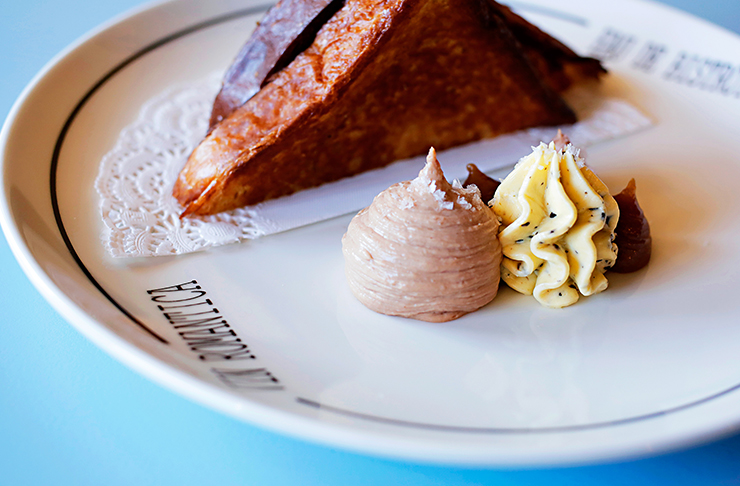 Long and skinny, Le Rebelle is a collection of three spaces—a dining room at the back, a casual drop-in bar area at the front and in the middle, a 10-seater table just begging to host your next group dinner.
If you suffer from extreme food envy, let me tell you one thing: you are not going to go wrong with this menu. It looks and feels effortless, but a lot of hard work has gone into it. Seafood lovers are going to want to start with oysters and the blue manna crab toast but whatever you do, don't pass on the duck liver parfait served with truffle butter and brioche.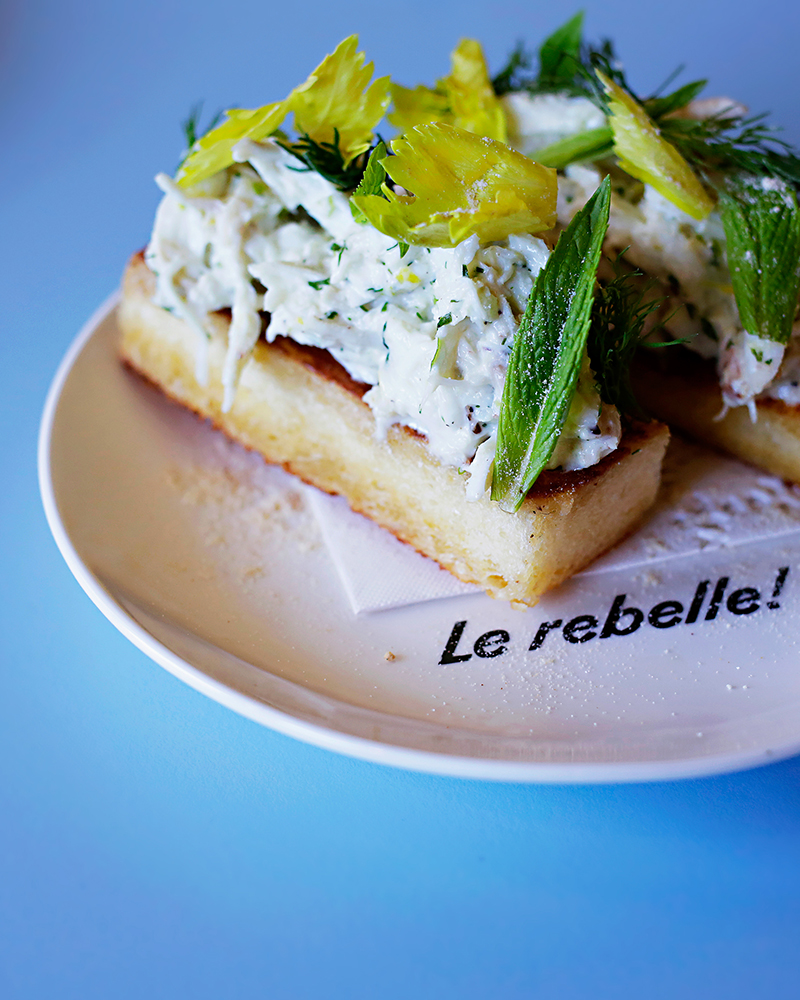 A cliché maybe, but the strongest dish of the night for me was the ricotta gnocchi. Served with truffle, peas and a veloute sauce, it is pure gnocchi perfection.
A special mention must also go to the kingfish crudo and buffalo mozzarella—both are light, fresh and very, very tasty.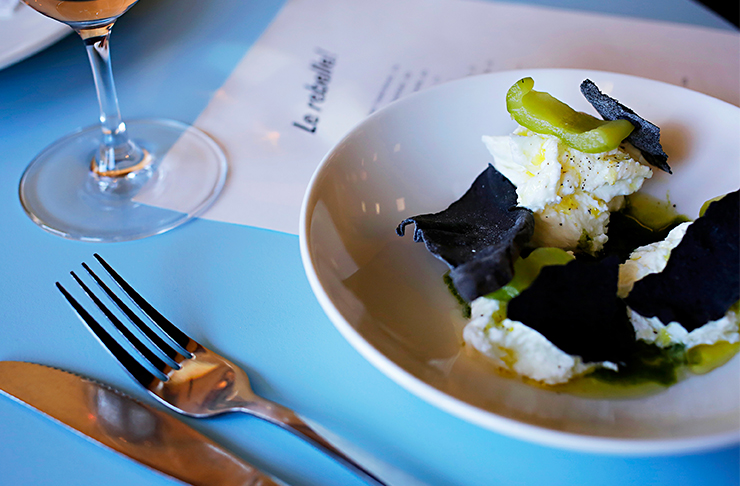 We don't need to tell you to save room for dessert but make sure you do because the chocolate tart, with peanuts, salt and mascarpone is a sweet, salty, delightful combo of flavours that makes me smile thinking about it a week later.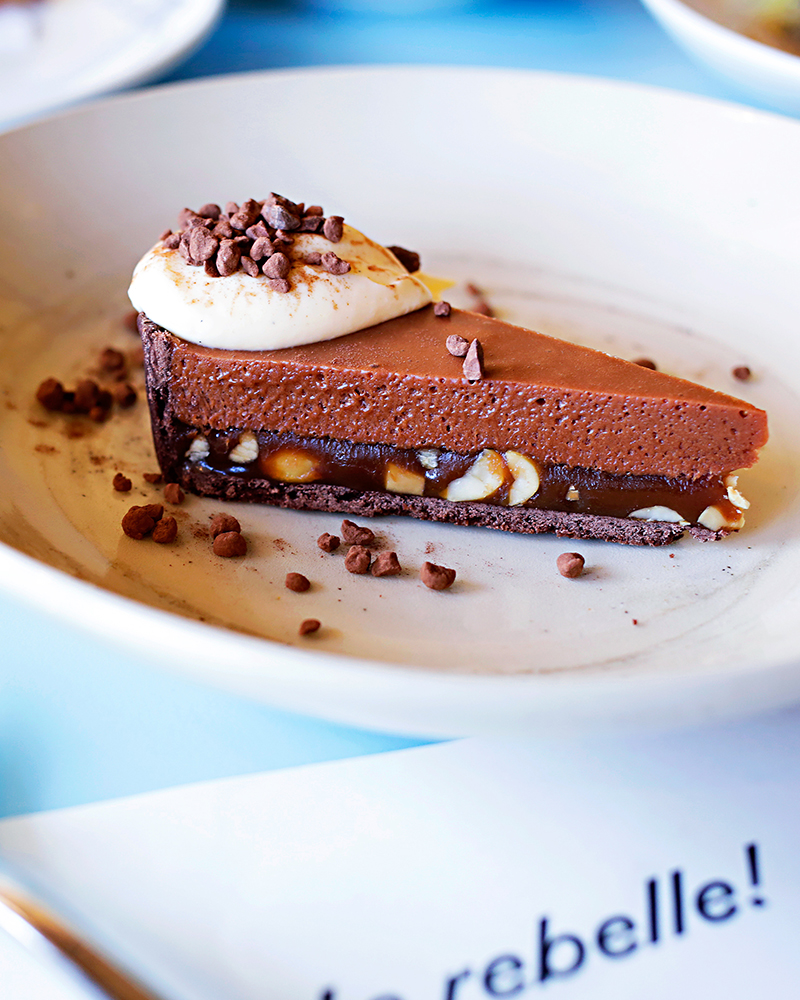 The drinks program is just as important as the food at Le Rebelle. As you would expect from sommelier Sarah, the wine list is phenomenal— tight, thoughtful and really interesting.
Open from 4pm Tuesday to Saturday, settle in for the evening—I guarantee you're going to want to soak up a little of everything at Le Rebelle.
Once you've done that, check out the best new eats in Perth.
Image credit: Elle Borgward