Size definitely does matter, and that's why Perth's cult favourite NYC-style pizza joint is expanding. And even the menu is getting an enlargement.
Mack Daddy's New York Slice has been a mainstay on the Beaufort Street strip for a few years now, and that's definitely not going to change as we've just heard news they're moving down the road to the spot that once housed our beloved old Five Bar (RIP).
Opening on 8 November, the new digs will be bigger and better in every way, with the capacity to fit 180 people, though we're pretty sure there'll still be lines out the door when everyone hears their next bit of news.
Currently, the largest pizza on the menu is the Monster. This 22-inch pie feeds up to five people, but apparently that wasn't big enough for Mack Daddy's as they'll be dishing up an even more monstrous 28-inch pizza which will feed a huge family… of giants.
But wait, there's more! The new menu also caters to vegans and the gluten-intolerant among us. Think garlic mushroom stuffed potato skins and sweet potato fries. And the pizzas (which are available from Mack Daddy's current digs today) sound just as delicious. There's The Heritage, which features a delightful hummus base and is topped with balsamic onions, veggies, dukkah and rocket, and the NO Meat Just Balls, which comes with bean and quinoa balls, roasted capsicum, artichoke and onion.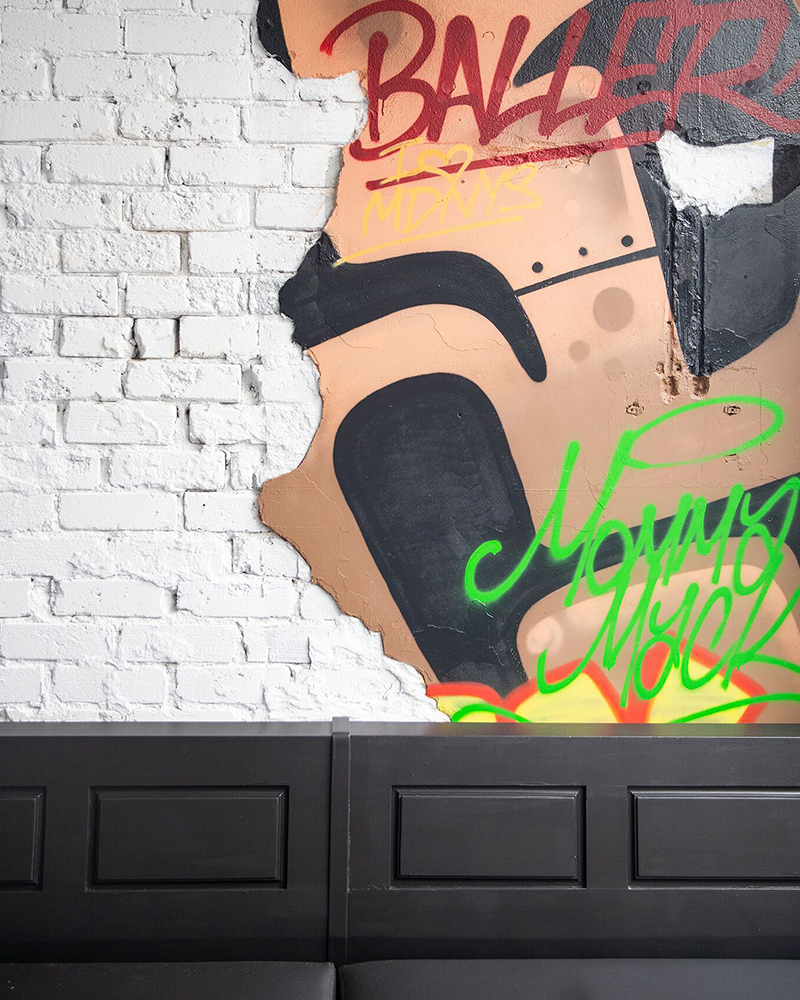 We're predicting there'll be a lot of pizza parties in your future as they're now taking bookings; you can book the entire venue if you're really popular. We were lucky enough to have a sneak peek at the new digs and can promise you're in for a good time. Think exposed brick, edgy street art on the walls, comfy booths (from an old synagogue no less) and a bar area if you're into standing up and devouring a slice, New York style. There'll even be a DJ pumping out phat beats on the weekends.
And ordering has been made much easier with their new app which launches next week. Download it and you'll score $5 off your order from Tuesday 29 October until the offer runs out.
Start frantically tagging your buddies and we'll see you there on the 8th.
Looking for more of Perth's best pizza places? Look no further.
Image credit: Emma Bryant and Mack Daddy's New York Slice